Family‒owned Delph Creek Construction LLC offers high‒quality construction and woodworking services with unique touches.
---
Corey Hill has always loved to work with his hands. As a young boy, he learned to build homes and barns alongside his family, and after 13 years of working in construction, he decided to open his own general contracting business.
"Corey really enjoys helping other people, fixing things, and making homes look and feel the way homeowners want," says his wife, Rita.
Now Corey co-owns Delph Creek Construction LLC with Rita, who manages the office and provides administrative support. The company has two full-time employees, in addition to the Hills, and offers a wide variety of services, from kitchen and bathroom fixes to exterior work to single-room or whole-house remodels, with a focus on high-quality and personalized service. Most projects are kept in-house, though the company also works with trusted subcontractors on occasion.
---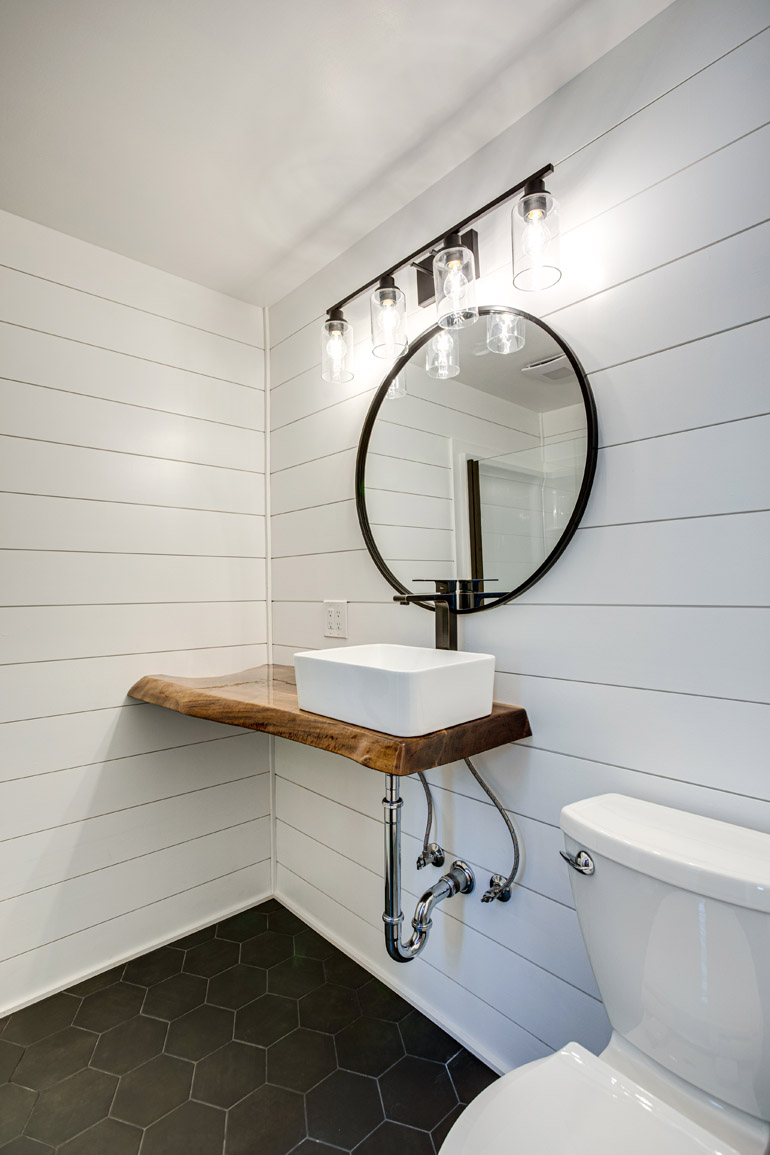 ---
Some clients know what they're looking for, while others turn to the Hills for guidance with design or help choosing tile, paint colors and other finishes. Corey especially enjoys working with custom ideas and offering unique touches. For a recent bathroom remodel, the homeowner wanted a live-edge wood slab countertop instead of a traditional vanity. The room was small, however, so it was important not to overwhelm the space. After measuring and thinking about what would suit the room, Corey found a supplier who had nearly 2,000 pieces of walnut for sale of varying lengths and widths.
---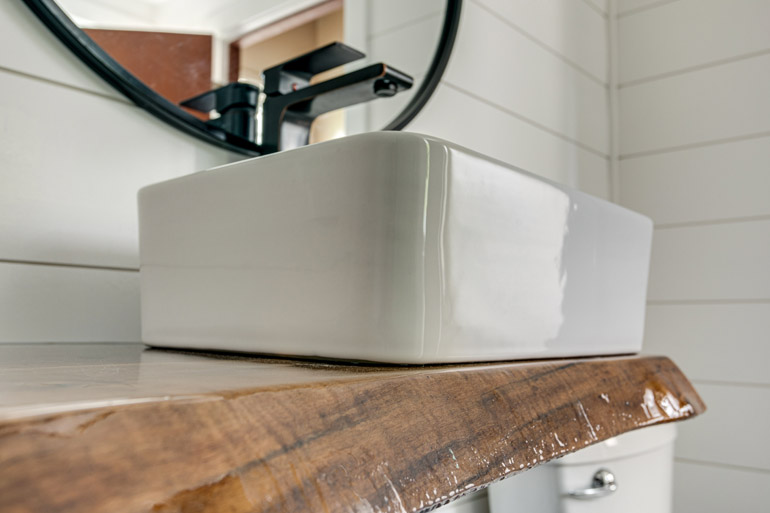 ---
"It took me a little while to figure out which piece I wanted to use," Corey says. "But then I found the right one that seemed like it would most complement the small space."
Another homeowner wanted to incorporate three small silhouetted images — mementos from her grandmother — into a remodeled kitchen. Instead of just hanging them on the wall, Corey removed the art from its original frames and built the images into tiles that became the focal point of a polished-rock backsplash. Now every time the homeowner cooks, she can be reminded of her grandmother.
Both Hills stress the importance of listening to clients and helping them achieve the home of their dreams.
---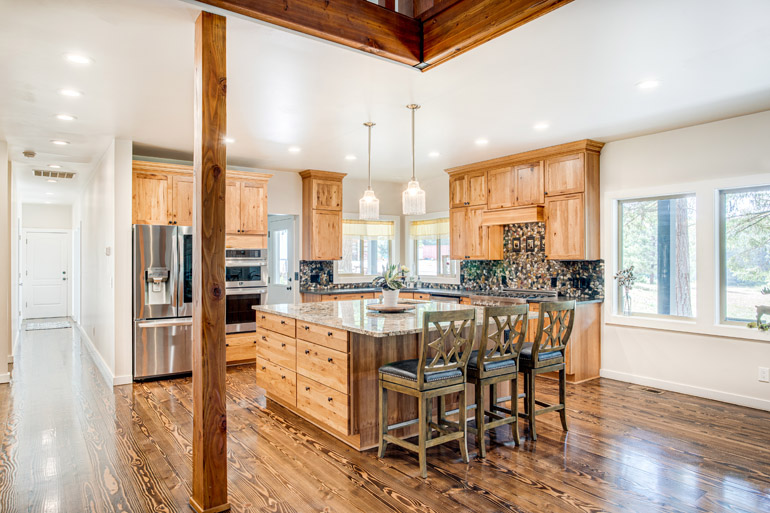 ---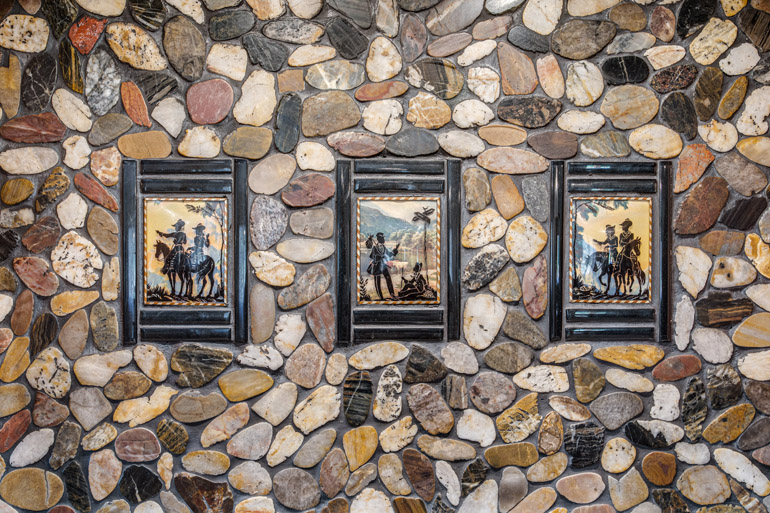 ---
"We take the time to figure out what each homeowner is really looking for," Corey says. "I like to spend time getting to know the person a little bit, and suggesting things that might suit their style and make their design pop a little more."
As busy entrepreneurs who also have two young children, the Hills understand what Rita calls the crazy, busy lives most families lead. They build construction schedules around what works for their clients and try to minimize disruptions as much as possible.
That dedication has earned them raves from their clients. Through HomeAdvisor/Angi, Delph Creek Construction has earned five-star ratings and reviews and a number of badges, including the Top Rated Professional Award and the Elite Service Professional Award.
"We pay attention to fine details. No work is ever rushed or hurried," says Rita. "We pride ourselves on offering high-quality, done-right-the-first-time services."
---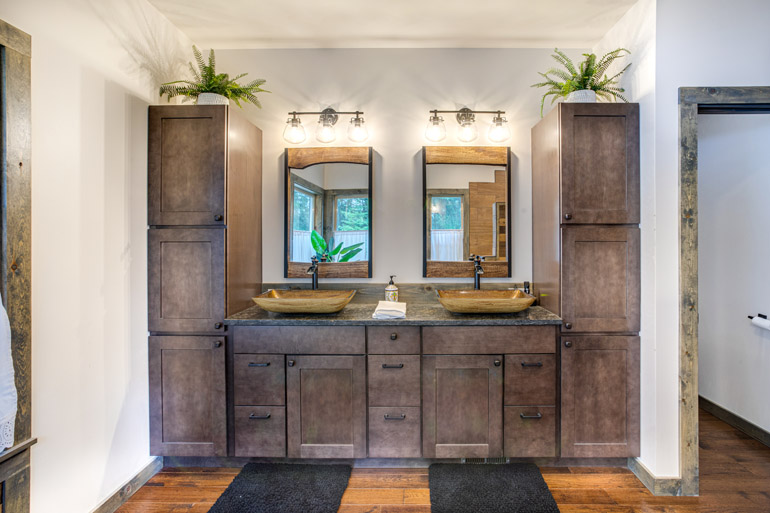 ---