Capri Architecture's recent custom Yachats residence is a modern marvel on a modest lot.
"One of my favorite things about this home is how the rooms are dynamic and connected," says Amanda Capri. "By being creative in how these spaces are designed and used, we achieve an expansive effect while remaining highly functional and energy efficient."
---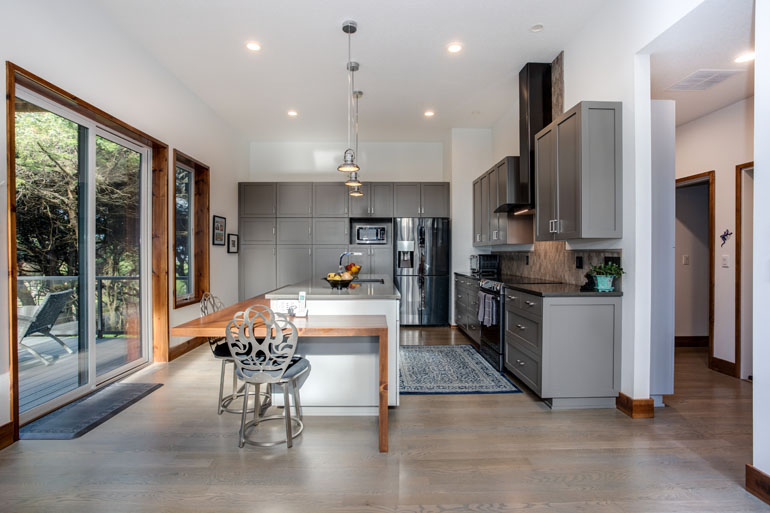 ---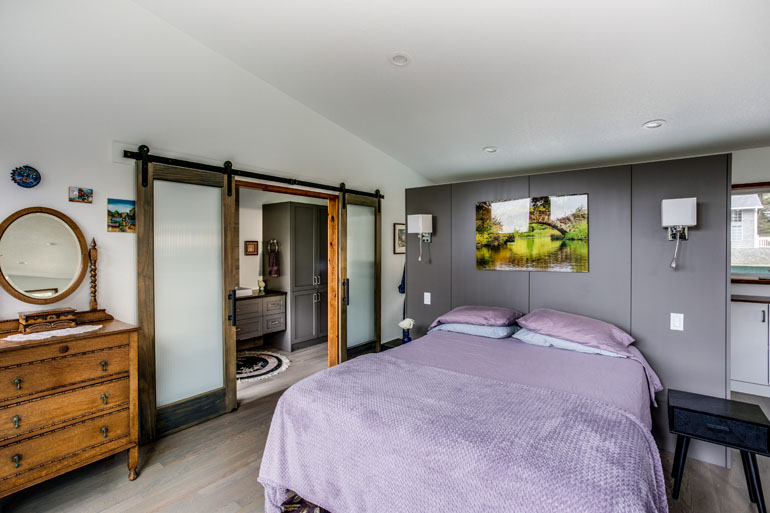 ---
The home's lofty interior makes intelligent and intuitive use of space to build in functionality and efficiency while utilizing passive home design techniques. A double-height great room rises to a master bedroom loft. The space is strategically designed with an exterior light shade and interior light shelf to maximize natural light while reducing seasonal heat gain or loss. A soaring wall doubles as lighted gallery space for the owner's collection of art photography and ample built-in storage capacity without sacrificing natural views.
Capri Architecture's commitment to thoughtful, quality design and sustainable materials is evident throughout the Yachats property — from the passive energy system to the contemporary white and gray-based palette warmed with natural pine trim, rustic stone and glowing oak floors. Style, sophistication and sustainability are evident in every detail of this coastal gem.
---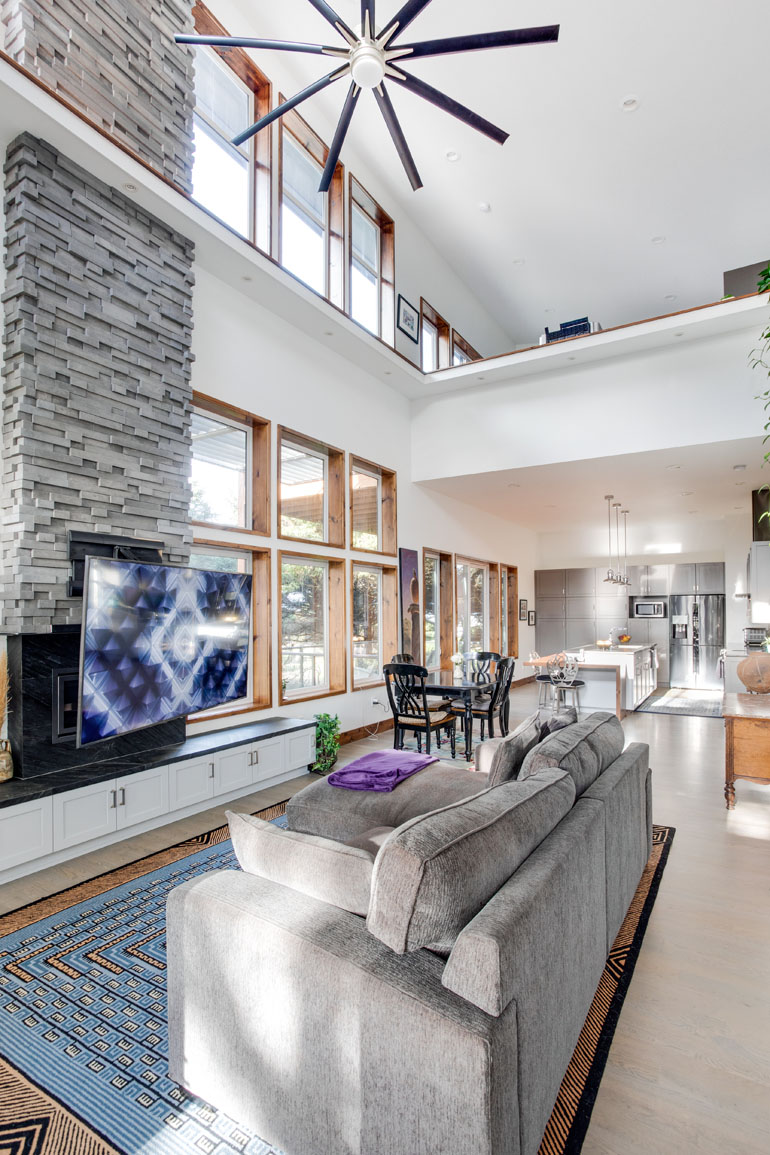 ---