C.P. Carlson Builders takes dream-home ideas and makes them a reality at the Oregon Coast.
---
A good builder can build a home anywhere, but it takes someone who knows coastal environments to build a home that is "at home" on the Coast. As C.P. Carlson Builders owner Chris Carlson says with a laugh, "We build homes like a boat, they just don't have to float."
Chris Carlson — the son of Peter Carlson, who was a longtime fine-home builder on Cape Cod — has 30 years of his own experience on the Oregon Coast constructing homes to withstand the salt, wind and rain. After 10 years of building in Massachusetts, the elder Carlson relocated his family to Waldport, where C.P. Carlson Builders is based today. Ever since, Chris Carlson has worked with clients ready to retire to their dream home on the Coast or to build their vacation home with beach life and sunset views every day.
Many people want a dream home on the Coast but also specify that they don't want a lot of upkeep.
"What came with us from my father's years in Massachusetts is a commitment to a quality build of a home that can withstand the environment," says Carlson. "We can work with people no matter where they are in the process to choose exterior materials and make design choices that make their home as long-lasting as possible and with a minimum of maintenance, which is how most people want to live."
---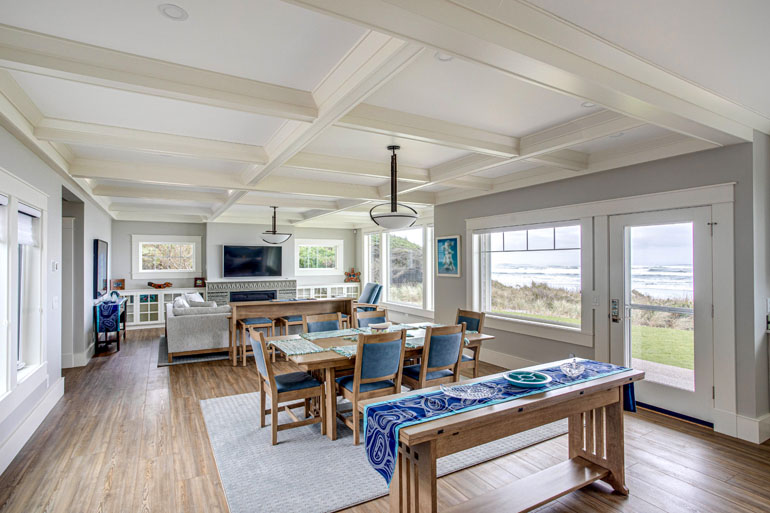 ---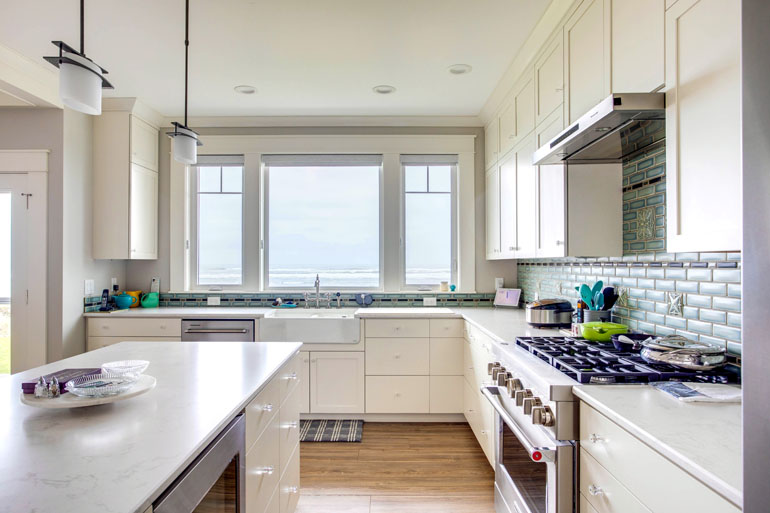 ---
C.P. Carlson Builders has a unique project-development process that puts the client's dreams first, whether they are shopping for a lot or already have plans drawn up. The team at C.P. Carlson Builders helps inform decision-making by guiding their clients down a path of identifying their wants and needs. "Often it starts with our clients working with a realtor to decide on different lots, and we'll look at every lot with them," says Carlson. "People have brought us designs they made on a napkin at dinner, photos of a vacation home they stayed at years ago or a current set of plans they like. Occasionally, we design around a piece of heirloom furniture."
That was the case with a recent build of a 4,000-plus-square-foot home south of Waldport. The homeowner had an heirloom nightstand that needed a special bedroom home. This home was designed with two full master suites and a large office on a challenging lot that required helical piers for structural support. The homeowners also decided to add a bonus/grandchildren's room above the garage after construction was already in progress.
"This home has some beautiful design elements," says Carlson. "There's a very coastal feel to the house. It feels spacious and cozy, and takes in breathtaking ocean views throughout."
Carlson says his focus is on bringing the client's unique style and vision to life, rather than trying to put his own stamp on a project. "Not only do we focus on quality craftsmanship, but we focus on the client experience," he says. "We build custom homes the way the client wants it, and help them minimize maintenance and maximize views so they can really enjoy their life on the Coast."
---
---