Amanda Andruss of Renaissance Homes taps her own team for her forever-home custom build.
---
Oregon-based Realtor Amanda Andruss knows homes. In her 18 years with Renaissance Homes, she's risen from sales assistant to Oregon principal broker and custom-home sales manager, guiding hundreds of clients through the build process along the way. But tackling a custom-home build for herself was the most exciting and high-stakes project she's ever worked on. Luckily, she knew she was in good hands. Renaissance Homes has nearly 40 years of experience, including more Street of Dreams awards than any other area builder and multiple wins in countrywide homebuilding categories like "Best Home in the Nation."
"Renaissance's custom-home process is so unique, as most custom-home builders are 'one guy and a truck,'" Andruss says. "With other builders, the clients are paying additional costs for plan design, home selections, etc."
---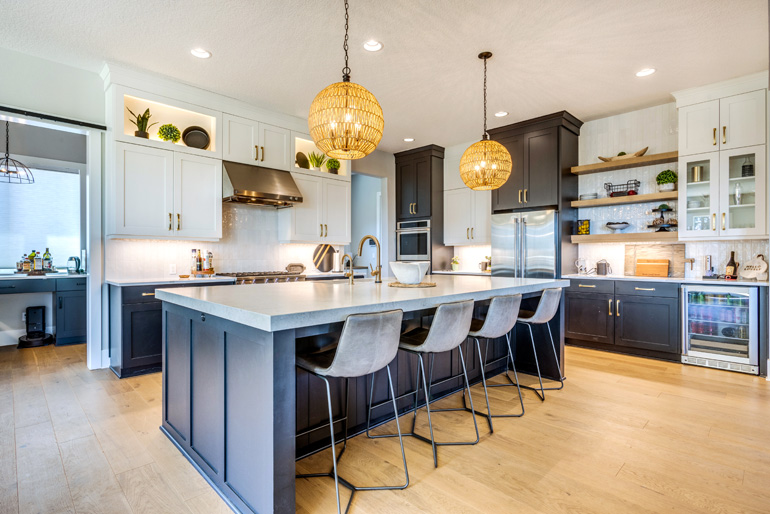 ---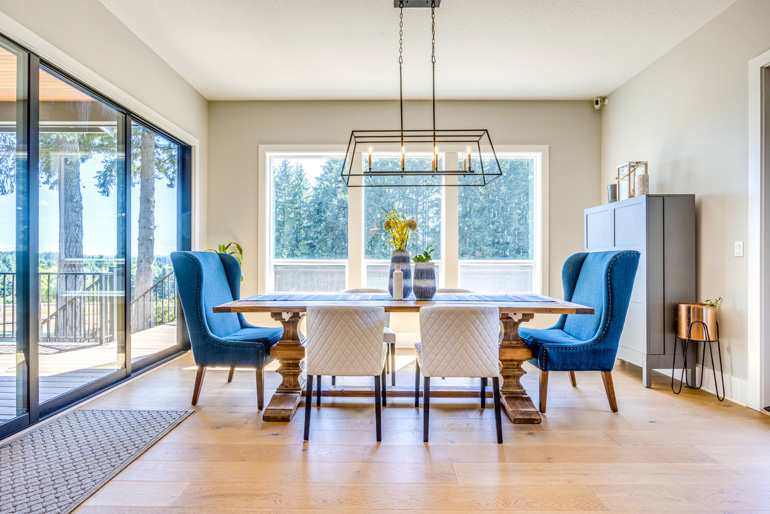 ---
In addition, Andruss says, "Our design studio, plan designer and fixed-pricing model are very unique in our market. Most custom-home builders use cost-plus pricing models, so our fixed pricing system means Renaissance is just as motivated to finish our client's home because we have locked in their pricing; this means we have to be extremely efficient and diligent from start to finish. Not to mention, with our team, we are able to build more homes annually than your typical custom-home builder, meaning we get better pricing from our subcontractors due to economies of scale, which is a great benefit to our client's bottom line. With close to four decades of experience in our market, we have established long-lasting relationships with some of the best subcontractors and vendors in town!"
Renaissance Homes has an amazing team ranging from land acquisition and evaluation to construction experts (one dedicated construction manager who will physically see each home they're managing daily), CAD/plan designers who design with your desired budget in mind, interior designers (including an in-house design studio) and its own sales team.
---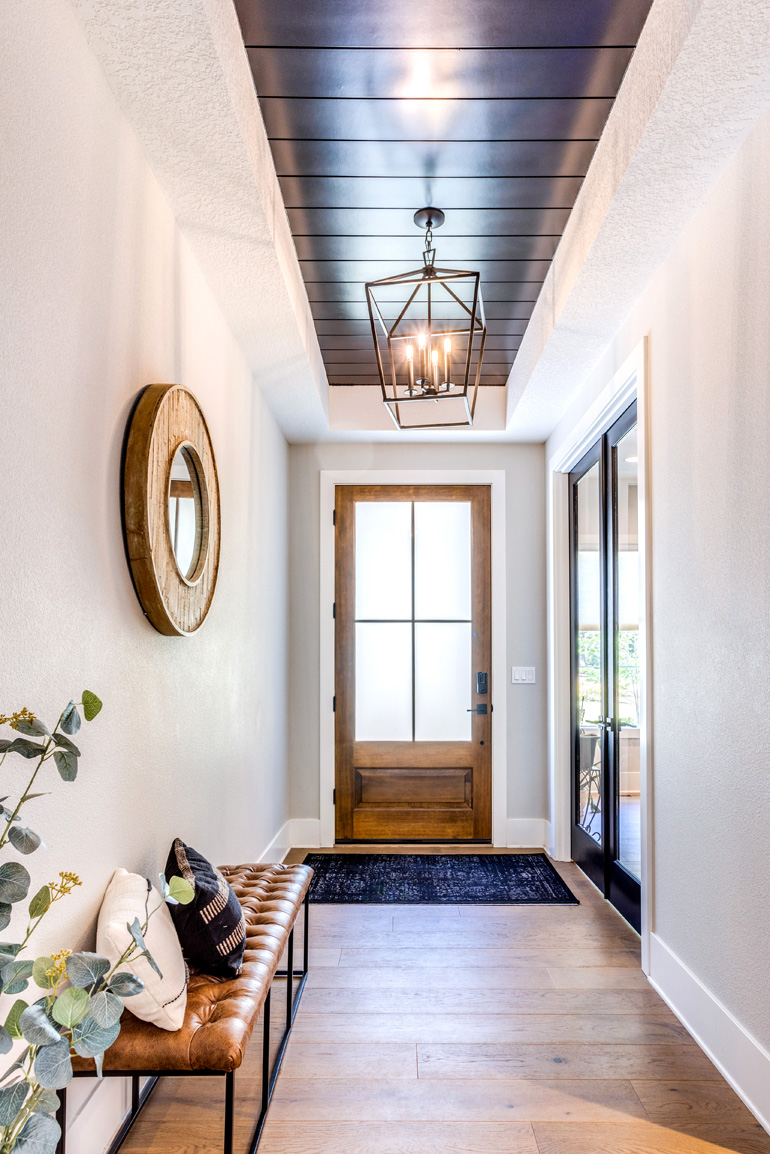 ---
"It truly takes a well-oiled machine and a village to do what we are doing right now, and each person plays a pivotal role," Andruss says. She further elaborates, adding that the in-house sales team serves as the client concierge, the main point of contact for a custom-home project.
The home pro was especially pleased with the Renaissance Way road map, which she credited with making the build experience seamless. "I love that we have direct communication with the construction manager, including the electrical and concrete walks during construction," she says. "It makes it much easier to decide what you'd like and where. It is so easy and imperative to have a team behind you that takes away the guesswork."
Andruss' experience was smooth from start to finish. "I loved [having] a team of experts to hold my hand as I navigated the custom-home process!" she says.
---
---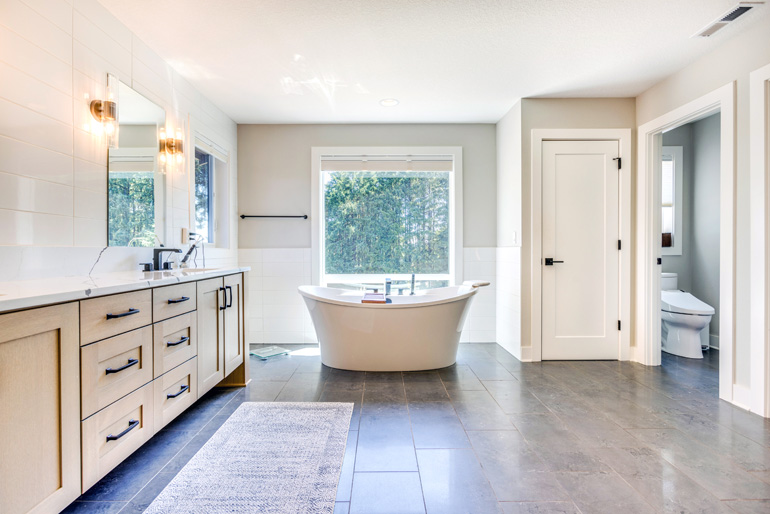 ---
Initially, she chose to make a few tweaks to her favorite Renaissance Homes plan, the Lanewood, including adding space to the primary bathroom to allow for a separate seated makeup vanity, extending the third bay in the garage, and expanding the outdoor covered living area to make room for a barbecue porch. It took roughly four months for engineering and permits, which gave Andruss ample time to secure construction financing and make design studio selections, and then the dig started in June 2021.
The realtor took occupancy in March of 2022. "I feel so good about the process, my choices, and my home. I cannot think of anything I would change," she shares. Her property sits on just under an acre, perfect for Jazzie, Andruss' Great Dane/Lab mix, and the occasional foster dog. It's perfect for events, and she has had a few since moving in.
---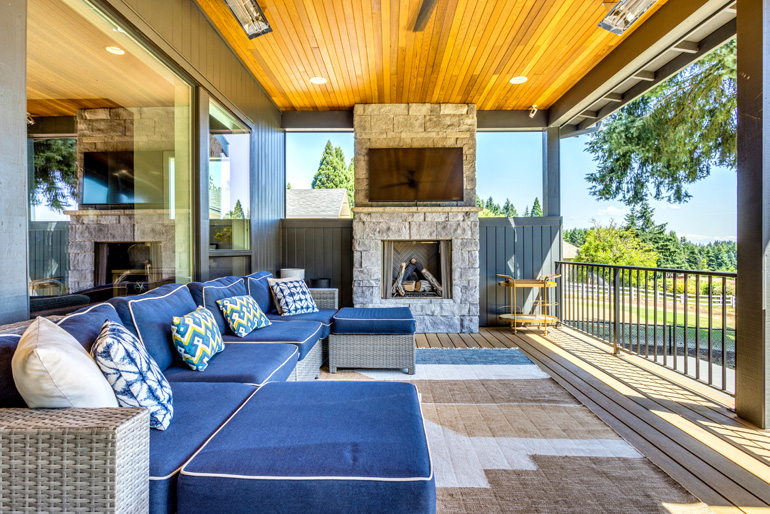 ---
"It is primarily the two of us, but I love to host," Andruss says. "I love that the open concept has easily held 75 people without feeling cramped. The large stacking-glass slider, outdoor heaters, and fireplace turn the outdoor covered living room into a space that can be utilized year-round comfortably for entertaining or relaxing."
Working with her team was extra special from their perspective, too. Lynnette Sandgren, Renaissance Homes' director of design, summed it up, adding, "Amanda was a dream client in that she came to us with a list of ideas and finishes that she was drawn to from our past and current homes, and trusted us to blend them in a way that expressed her style. It was a pleasure to help create this beautiful home for her to enjoy!"
---