A quirky riverfront cottage gets a seamless remodel, preserving its charm and adding livability.
---
In home remodeling, every project is going to have its challenges. For Corvallis-based W.L. Construction, a charming, quirky cottage on the banks of the Willamette River took that truth to a whole new level.
"Every project has its own kind of uh-oh moments," says Phil Loza, project manager for W.L. Construction. "This one—every single aspect of it stood out."
Built outside Corvallis in 1986 by artist and Oregon State University professor Richard Robertson, the cottage was once described as "The Covered Bridge Cottage"—and for good reason: The three different levels of it were essentially linked by bridges.
---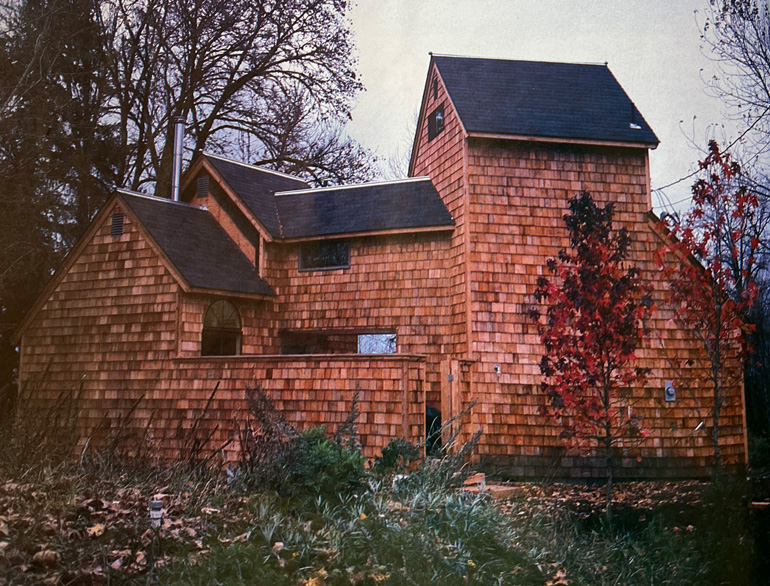 The Covered Bridge Cottage — Before
---
Robertson had wanted a small cottage with artistic flourishes, and he designed it that way. Its 650 square feet of living space included a tiny kitchen and two bedrooms, a bathroom divided between two separate spaces, and various other nooks. There was also a 250-square-foot studio that doubled as the living room.
"It really has a wonderful charm to it, but the design was just so small as to be unlivable," says Steve, who bought the home with his wife, Traci, in 2010. The couple lived in its cramped quarters for nearly a decade before deciding they needed to do something to live more practically while still retaining the cottage's original character in its one-of-a-kind location mere feet from the Willamette River.
"It is truly a magical place," says Traci, adding that each of the cottage's windows frames a gorgeous outdoor view.
---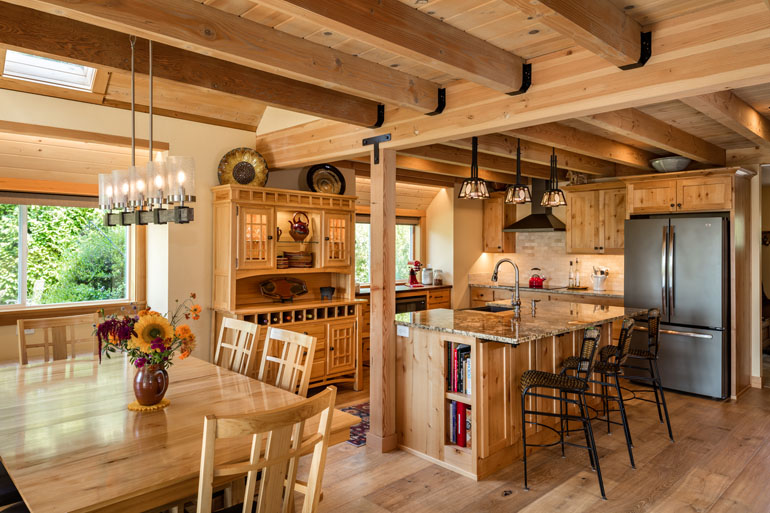 ---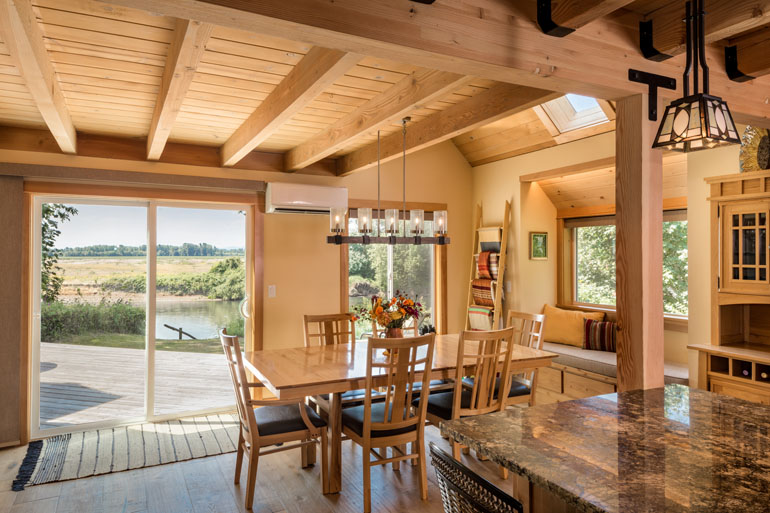 ---
W.L. Construction received a plan to open the entire north end of the home and add 800 square feet to the first and second floors. This would allow for a much larger kitchen and dining area, an office, an entry and two full bathrooms. Because the plan was not fully fleshed out, along the way, W.L. Construction needed to be creative. The funky nature of the existing home dictated some quirky solutions to design issues, including recessing electrical wires in the second-story floor to accommodate the first-floor ceiling lights, a custom bypass door system to access the under-stair laundry nook, steam-bending wood for arches, and sandblasting existing and new beams to keep a seamless flow, tying the remodel to the original cottage.
"We wanted everything to honor the existing structure and didn't want anything that made it look like an addition," Steve says. "W.L. Construction did a phenomenal job. It's beautiful, it's functional and it works great for us."
---