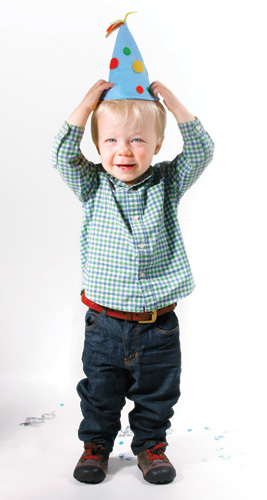 Photo of Oscar by Alexandra Shyshkina
Parents usually land in one of two categories: those who adore throwing birthday parties for their kids and those who'd rather not. No matter which camp you occupy, you can host a fabulous birthday party that kids (namely your birthday boy or girl) will enjoy without sacrificing the sanity of adults (namely you).
Katie Wilgus, co-owner of Gather Event Planning and Consultation in Portland and a mother of two, has attended and planned a range of kids' birthday parties. The best ones take into account the interests of the child who's celebrating another candle on the cake. "The bottom line is that it's about the experience you're giving your child," she says. Talk to your children about what they might enjoy.
For example, if your baby loves the outdoors, he might enjoy a picnic with friends at a park. Your budding artist might prefer a crafty afternoon with family, while an introverted tween might prefer to go to a movie with her BFF.
Once you know what celebration means this year, dive into logistics. Think about the party space to help determine exactly how many people to invite. If the number of invited kids will fill the house, Wilgus suggests having a separate gathering for extended family.
Consider keeping the party short. Kids have limited attention spans; keep it to one or two hours. And be conscientious about kids' mealtimes and naptimes when scheduling. Also, are parents invited? If not, how many adults will be present to help you out?
---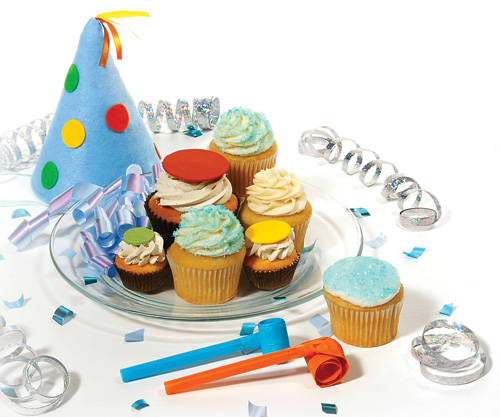 // Photo by Alexandra Shyshkina
Before sending invites, create a theme, again with your child in mind. "If you choose something that is near and dear to their hearts, it will be interesting to their peers as well," Wilgus says. Even babies have interests, she notes. "Find a song that really makes them happy or something in their nursery that makes them smile," she says. For example, Twinkle, Twinkle, Little Star could inspire a yellow-and-gray theme.
Let the theme inspire a party activity, which is a must, especially for children ages 5 and up. The star lover could do a craft revolving around constellations, while a young foodie might enjoy a pizza-making tutorial led by one of your home-chef friends.
For invitations, Wilgus recommends tinyprints.com or paperlesspost.com, but even better, she says, is having kids make their own invitations, which creates some pre-party excitement for both the giver and the receiver. "Kids really respond to other kids' artwork," she says.
If you and your child are traditionalists, serve cake. Take into consideration guests with food allergies, which makes cupcakes a good choice; dairy- and gluten-free eaters can have their own portions. If adults will be attending the party, offer them their own nibbles and drinks, such as a cheese board and sparkling wine.
When the actual day arrives, take a deep breath, relax and enjoy how your little ones celebrate their unique interests with people they love.
---
Top 4 tips for throwing a stress-free kids' birthday party
Keep the party short. One or two hours provide plenty of stimulation for most kids under age 12.
Shorten the guest list. Sure, it's tempting to invite the entire first grade, but most kids will have more fun with a smaller, more manageable group.
Plan a few activities ahead of time. You don't want to be stuck trying to craft a piñata midparty out of desperation.
Take a deep breath and relax. Where there are kids, there will be some chaos. Relish the boisterousness.