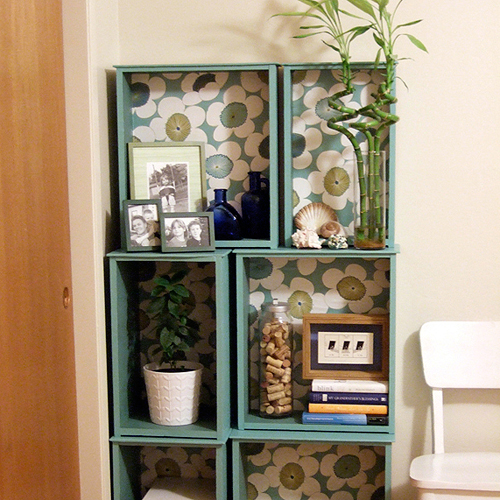 Cabinet Drawer Bookcase, one of the project ideas from the Creative ReUse Library.
Portland's ReBuilding Center unveiled their Creative ReUse Library, a collection of reuse ideas to decorate your home and garden on a budget. The library is available at the ReBuilding Center warehouse (3625 N Mississippi Ave., Portland) and online. 
All ideas feature salvaged, reusable building materials, inspiring and empowering you to incorporate reuse into your own creative projects. The majority of the materials needed for the featured ideas are available at The ReBuilding Center, making these projects not only fun and creative, but affordable and sustainable alternatives that save money while doing great for the environment. Each idea in the ReUse Library includes photos, level of difficulty, material and equipment lists, and full instructions.

Projects include everything from transforming an old door into a beautiful table, to discarded cabinet drawers into a functional shelving unit, to using drawer pulls for decorative wine stoppers.Find a project, download instructions and let your inner creative bloom!
You can also submit your own project using salvaged materials for a discount and chance to win a gift card to the ReBuilding Center.