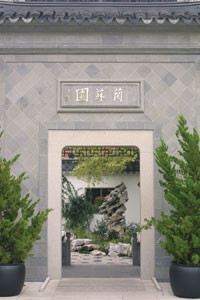 To kick off the new year, Portland's Lan Su Chinese Garden is free through January 9. The beautiful garden has been appreciated by people of all ages since its opening in 2000. General admission is normally $9.50 so the free days are a great deal for a cheap date or family outing.
The garden shop expands into a garden pavilion to offer a dazzling display of Chinese New Year items in preparation for the beginning of the Year of the Dragon on January 23.
For more information visit lansugarden.org.