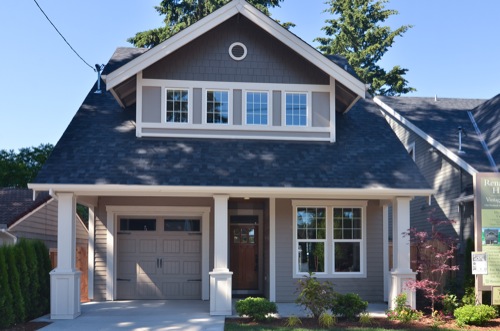 Come out to the 2nd annual Vintage Home Show and support the Oregon Food Bank. The tour takes place on July 19, 20, 26 and 27 from 12 to 6pm. Drop off non-perishable food items at four LEED-certified Portland homes.
Embrace a timeless look with cutting-edge functionality.
The tour highlights four LEED-certified Vintage Collection homes by Renaissance Homes and offers a unique opportunity to donate to Oregon Food Bank. Those who donate could win a Trek Steel District Bike and a Family Fun Pass.
Renaissance Homes and Directors Mortgage, both based in Lake Oswego, are hoping to beat their record from last year – 600 pounds of food for Oregon Food Bank.
Learn more here.