Every Lemontine Design home is a one-of-a-kind project.
---
Nicole Karnes' Portland design firm was aptly named by her four daughters to represent her love of both lemons and design. Turning lemons into lemonade has a lot of different meanings for Lemontine Design, but the end result is always something beautiful.
"Lemons are fun, refreshing with a twist and yellow, which is my favorite color," Karnes explains. The vibrant sweet-and-sour citrus represents the versatility of her design style, which brings with it a purpose to freshen every space of a client's home into one that truly makes them happy. Like lemons, Karnes' interior design style both brightens and adds flavor.
---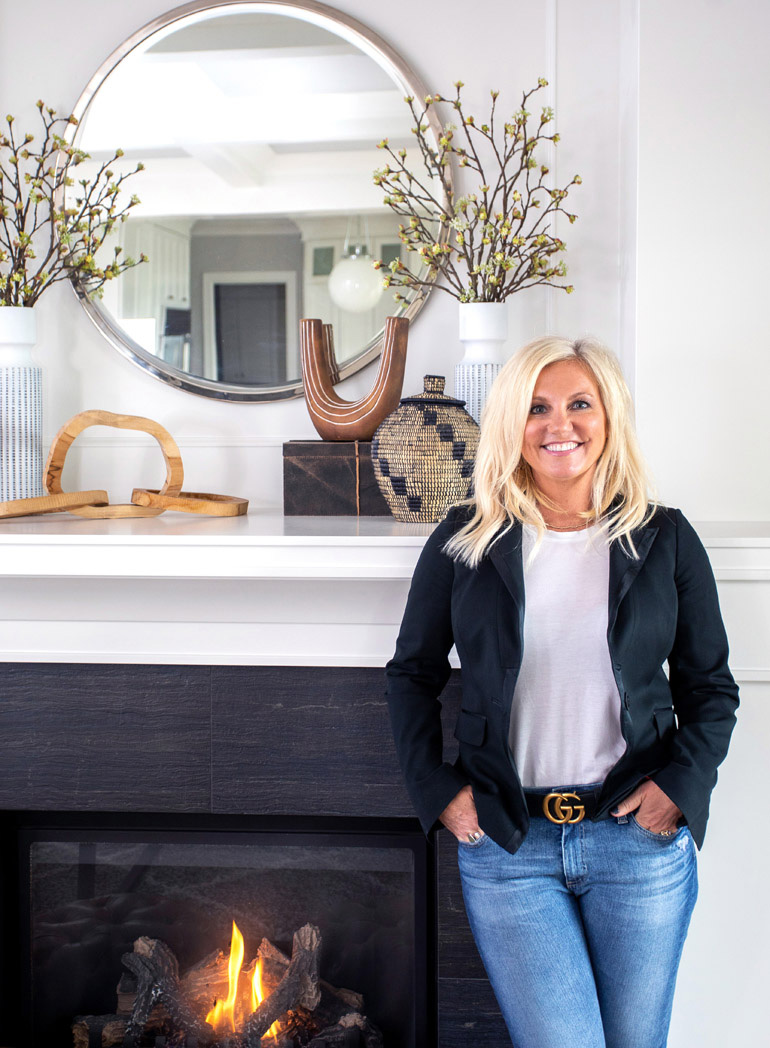 ---
Karnes grew up the daughter of a home builder and has always had an ability to beautifully pull projects together. Karnes focuses her design services in three main areas: home builders, furnishing design and e-commerce. She offers a high-end style that is contemporary, elegant and timeless, utilizing geometric shapes, clean lines, eye-catching accents and perfect color combinations.
"I love being in the showroom getting my hands on everything," Karnes says with enthusiasm. "Often it provides me the opportunity to find that one thing that I know my client will love, to start creating from."
This hands-on approach to selecting decorative tile, flooring, quartz and textiles also reflects the care she puts into working with her clients. "I love getting to know the families, meeting their loved ones and hearing what they're really asking for," she says. "I especially like to work with people who have boundaries such as tight budgets. It's easy to make a home look any way you want it to when there's lots of money, but it's more fun and challenging to do the same when you're on a budget."
---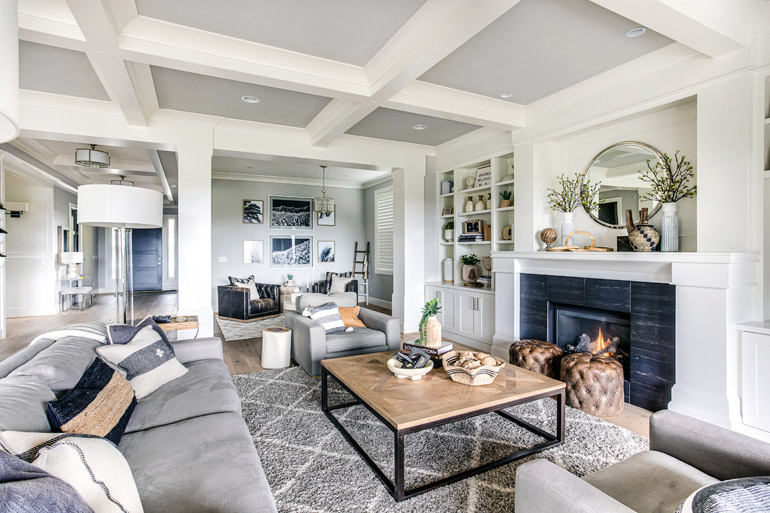 ---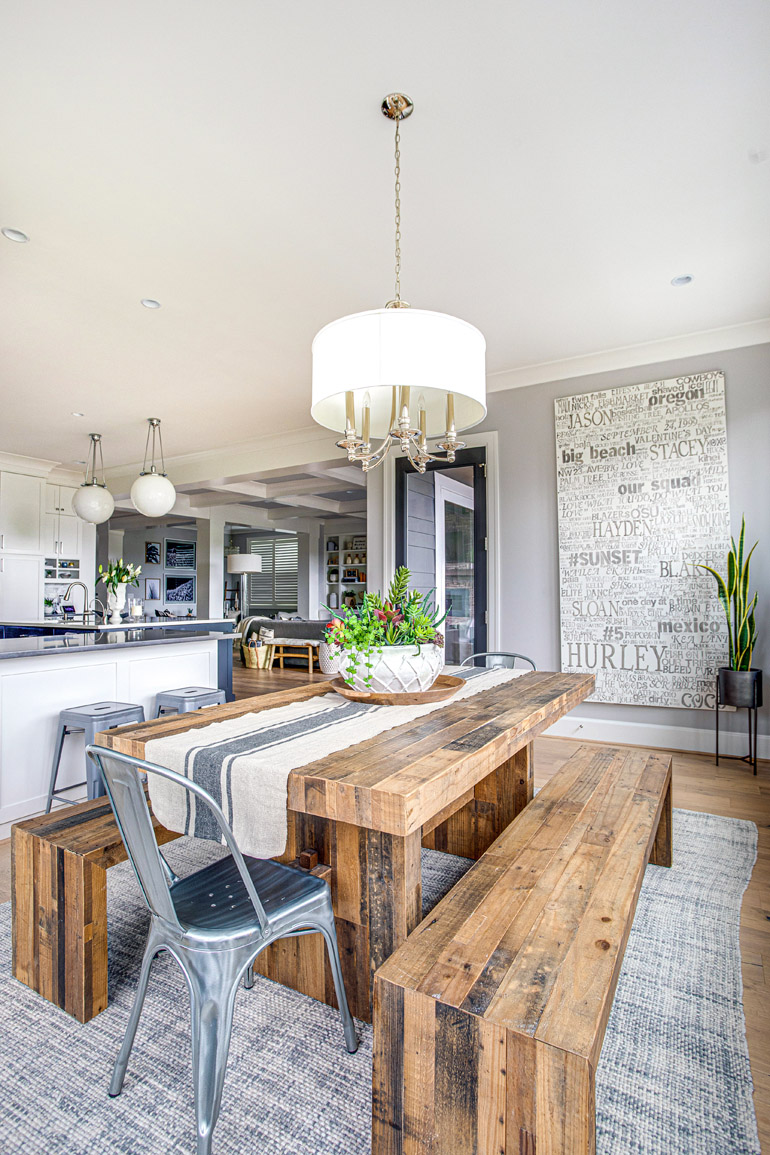 ---
Utilizing strategically placed higher-ticket items with more affordable ones is one of her special abilities for staying within budget. Karnes' virtual e-design services give her the ability to work with clients all over the country and are designed with every budget in mind. The two- to five-week e-designs yield mood boards, design boards and a detailed shopping list paired with a plan of where to place each item. "This lets people figure out what they need and then shop as their budget allows," Karnes says.
Whether working virtually or going into a client's home and doing hands-on moving and measuring, one of the things she loves the most is working alongside people to create homes and furnishings that reflect their personalities, incorporating what they need and want in order to function seamlessly in their homes.
"There is something special about seeing a vision come to life with the concepts that are both accessible and livable," Karnes says. "I'm passionate about translating that creative vision into remarkable spaces. I desire our experience to be comfortable and collaborative while bringing your vision to life."
---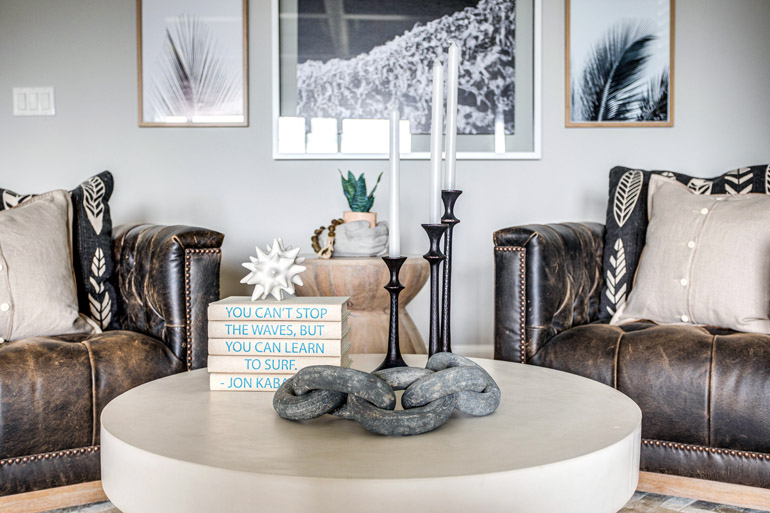 ---