Ronda Rae Wiltse of R Interior Design creates functional, beautiful spaces for Central Oregon clients.
---
Native Oregonian Ronda Rae Wiltse grew up around construction. Her father built homes in Salem and her grandfather was a Bend cabinetmaker, and the hours she spent with them on jobs or at the lumber mill set the stage for her future career as an interior designer for new construction and major remodels.
"I knew this was what I'd end up doing," Wiltse says. "I just took the long way around."
---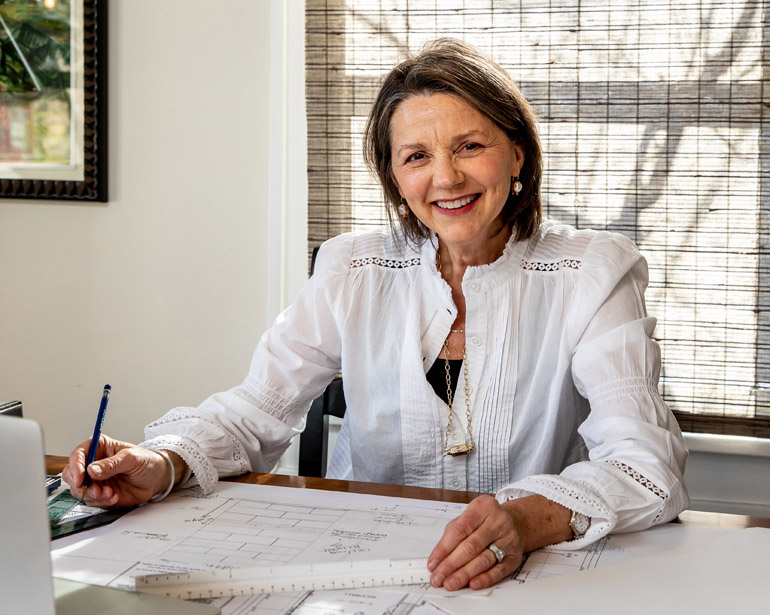 ---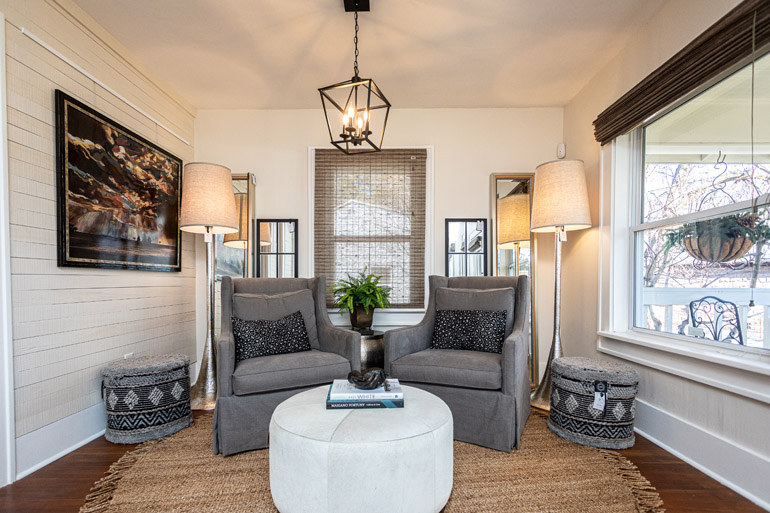 R Interior Design's Bend studio provides an inspiring meeting space for Wiltse and her clients, and showcases carefully curated furniture, accessories and art, from local artists and unique vendors that aren't easy to find in Central Oregon.
---
For many years, Wiltse sold real estate with Coldwell Banker in Salem, where she also trained agents. She and her husband then developed properties; he focused on commercial while she specialized in residential. After her second child left for college, Wiltse returned to school herself, earning an interior design certification at Heritage School of Interior Design in Portland.
"I was the oldest person in class and enjoyed the challenge and collaboration with the younger designers" she says. "I also had confidence from my experiences in building, real estate and life. I realized I could take all of that plus the new skills I gained and really thrive."
Now Wiltse runs a profitable business doing work that she loves: helping people create the homes of their dreams. She gets involved in a project's initial stages and works as the glue between architect, builder and client, paying special attention to her role as client advocate throughout the process. From the get-go, she talks with homeowners about every detail, from layout and flow to furniture, lights, art and fixtures and pays special attention to bringing the outdoors in.
---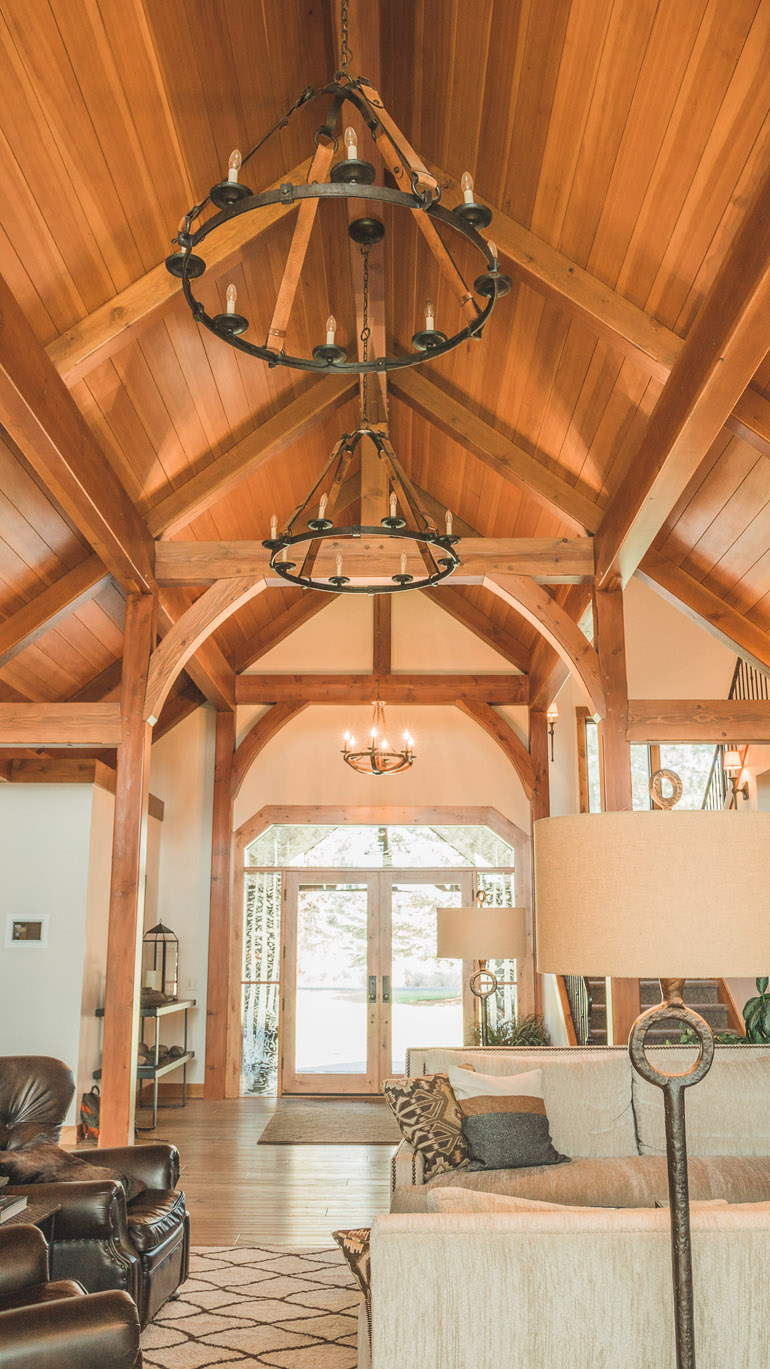 ---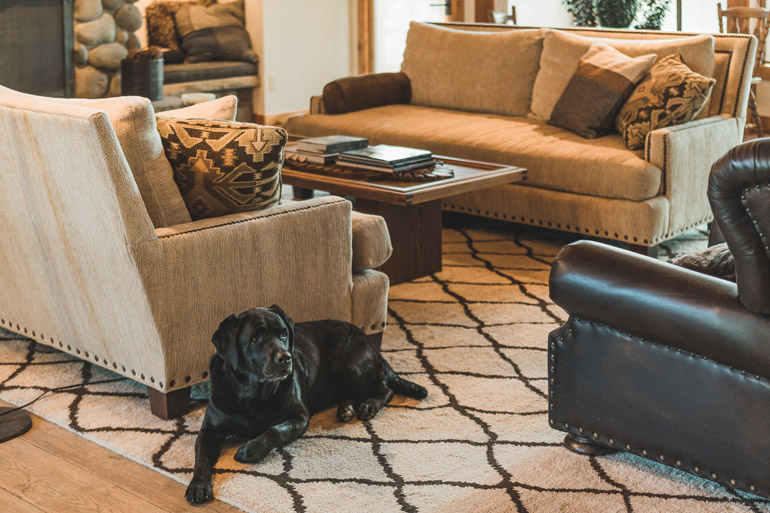 ---
A recent remodel in Sisters gave her the opportunity to turn a dated 1970s rambling ranch into a timeless home that honors its natural surroundings. Situated on 80 acres, the home had the elements many look for in a Central Oregon property, like privacy and a view of the Cascade Mountains, but a large river-rock fireplace blocked the view. The main level also had three sunken levels and a different wood species in every room.
Working with Portland architect Sarah Cantine, Wiltse leveled the main-level floors to one elevation, pared down to a few choice types of wood, and added a vaulted ceiling, hand-hewn timber framing, new cabinetry, lighting, appliances and wooden floors. She also hired a mason to cut a new mantel out of boulders found on the property to give the large rock fireplace new life. Now the vaulted living room extends over the back patio to take advantage of the room's mountain view, and it's the home's most stunning feature.
"I care deeply about my home and other people's homes," Wiltse says. "Home provides a safe haven for us and should reflect who we really are. Yes, it has to function, and it also has to be beautiful."
---