Most couture designers end up with a garment only after months of sketching, pattern-making, fabric-cutting, sewing, fitting and embellishing with ribbons and beads. Not painter Sue Lau. She takes brushes loaded with thinned-down acrylics to canvases topped with archival tissue paper to create her dresses, each of which captures the essence of a place such as Paris or Barcelona .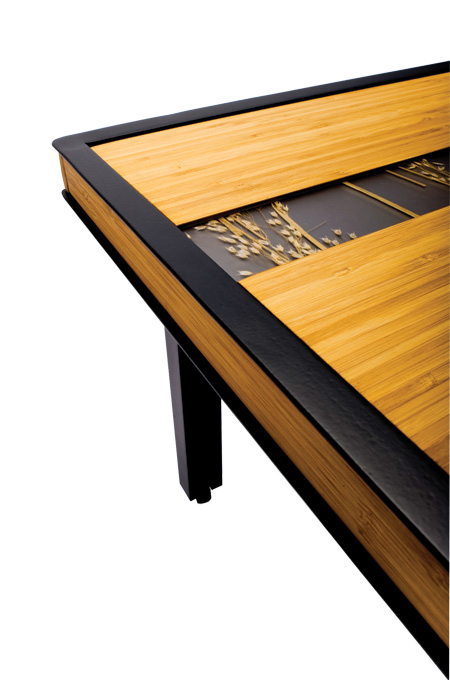 "I've always liked to look up close at everyday things," says the 51-year-old Portlander, who was born in Boise, Idaho, and raised in the Oregon towns of Eugene, Florence and Salem. "Remember how Andy Warhol painted ordinary shoes and cans of Campbell's tomato soup? I've always liked those paintings, and the work of pop artist Jim Dine and the paintings of cakes and pastries that Wayne Thiebaud does. Those images are icons to me."
Lau earned a degree in interior architecture at the University of Oregon and worked as an interior designer for a few years before becoming an art teacher. She currently teaches 200 students during a four-day workweek at the M.I.T.C.H. Charter School in Tigard, Ore. On Fridays, she paints.
The mother of two daughters created her Spring Collection of 20 dresses after admiring the pretty dresses at Anthropologie and watching two weeks' worth of "What Not to Wear" (she was convalescing after surgery). "Painting these dresses reminded me of making giant paperdoll dresses—it was a joyful experience," she says. "I did the backgrounds first, then dreamed up the fabrics and the dresses. The Barcelona is my sexy Spanish dress. The Firenze (top right) is the dress I wish I'd had on when I visited Italy for the first time three summers ago!" Paris, 24 by 24 inches, costs $475. Firenze, Barcelona and Antebellumesque (bottom left) are 16-by-20-inch paintings that each cost $300.
Contact painter Sue Lau via suelau.com. In Portland, her work is at the Attic Gallery (206 S.W. First Ave., 503-228-7830 or go to atticgallery.com), and is available through artist advocate Sue Reynolds, who heads up Elysium Artists LLC (971-645-1094 or go to elysiumartists.com). Lau's work is also on exhibit in the "Group of Five" art show through October at the First Presbyterian Church (1200 S.W. Alder St.).