There is nothing like summer leaving in the review mirror to put me into a shopping frenzy. Actually, it's more like a drinking / eating / visiting / shopping frenzy. The desolation caused by the absence of sun sends me into a spin. And usually that spin cycle ends with an ugly credit card bill. Or two. 
After a vintage / thrift shopping trip a few weeks ago, an old friend wrote and suggested I try Albertina Kerr, St. Vincent De Paul, and Goodwill. Because I consider it my job – no! my duty! – to keep people informed of where to shop (while being easy on the environment and avoiding fast fashion), I considered this suggestion to be an assignment. I made a date with Shannon and we got to it. Here's what we found for you to check out, too!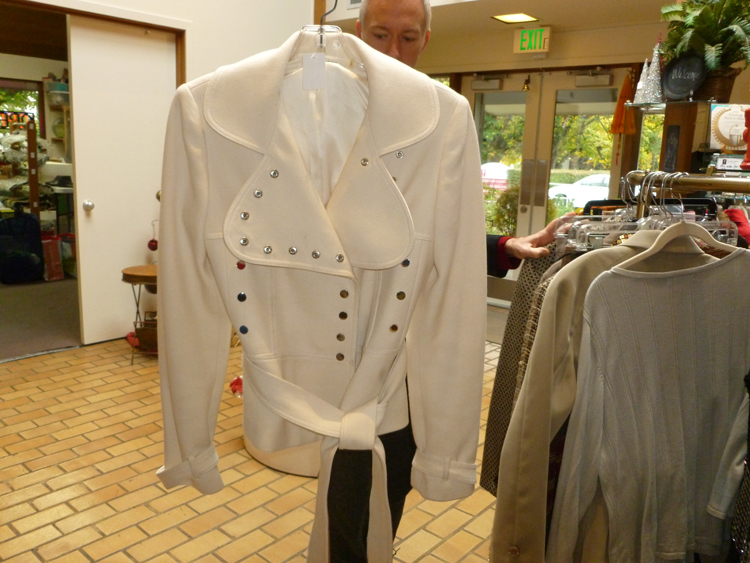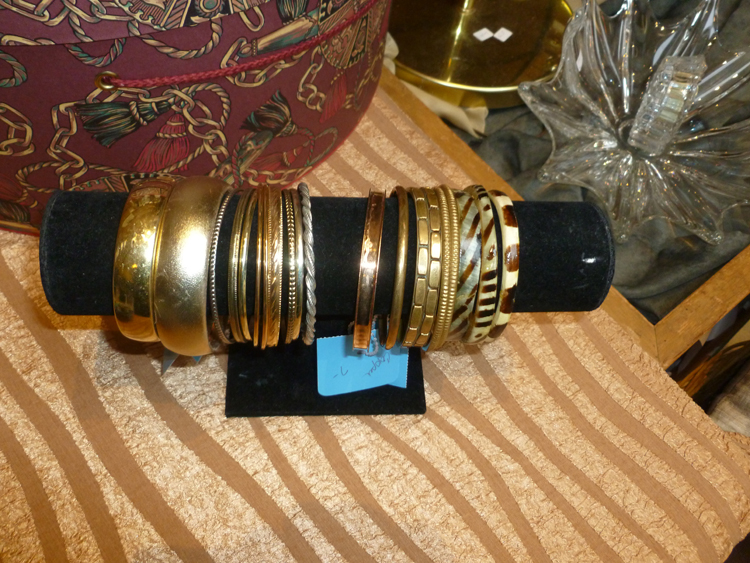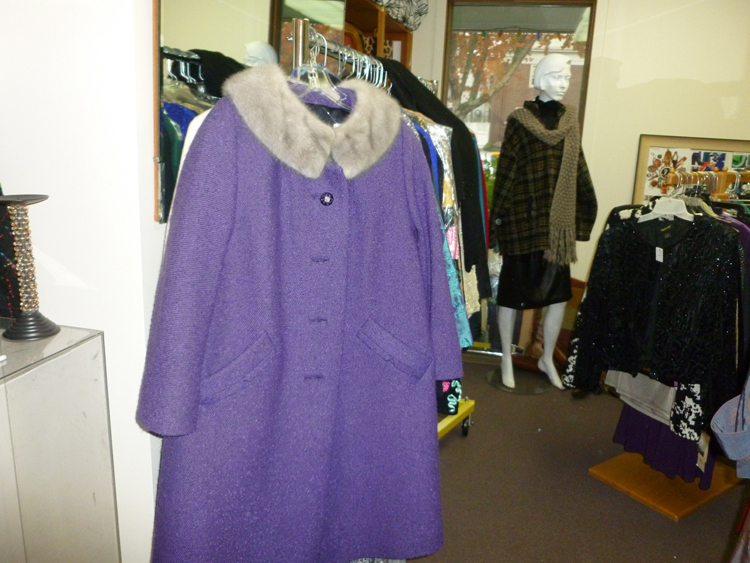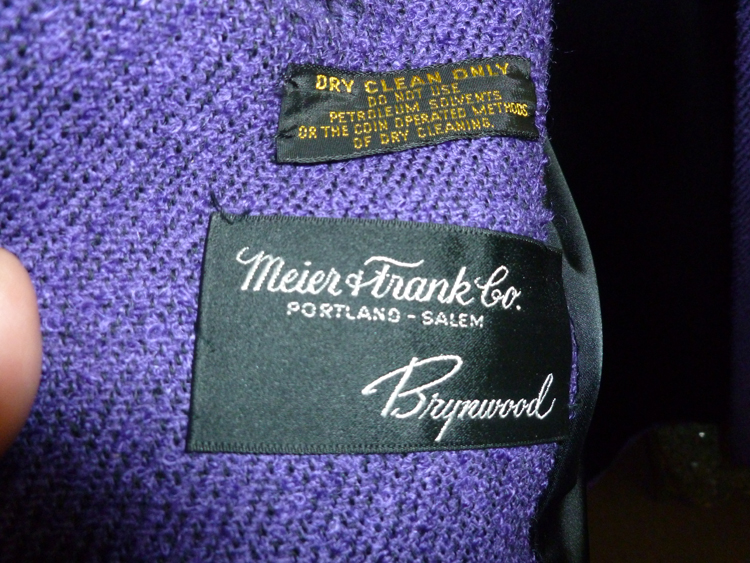 1. Albertina Kerr / Albertina's Closet: I verified this store was open at 10AM, so it was to be our first stop. Smart, right? (Finally. Slow learn.) Then I promptly drove us over to NW Flanders rather than NE Flanders. What a dork. But Shannon and I eventually got to the correct address, and here is what I have to say about Ms. Kerr's Closet. It is amazing – and is now one of our top two places to score vintage / used finds. You need to get your booty over there on the double. I would compare this store to a very nice consignment shop, but everything is donated. There are housewares and holiday decorations, and a boatload of clothes. The store is divided into many small rooms, which cuts down on the overwhelm. And the quality is uniformly good. Also, the pricing works like a consignment store: the longer an item hangs around, the more it gets marked down. There are classics, work clothes, evening clothes, purses, shoes, coats, a vintage room, housewares (See Pics 1 through 4: how about the purple vintage Meier and Frank coat? It looked never worn.) – with all clothes in nice shape. The staff is amazing; they seem to be having a great time, and the mood of the place reflects their attitude. Shannon bought a huge stack of clothes. Huge. For a very reasonable price.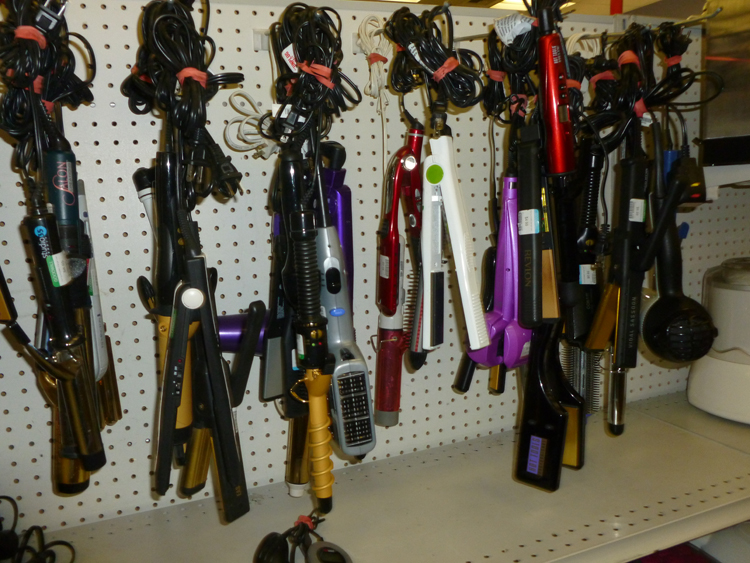 2. Goodwill on Broadway: Goodwill is always the last stop on my donations rotation, and I haven't shopped in one in years. Shannon finds the prices high for the state of the goods, and I have issues with the wage policy discussed here. Goodwill undoubtedly needs good execs, and you have to pay to get quality people. But the subminimum wage policy keeps me from the store. Whether you like Goodwill's policies or not, there are deals. While I was not impressed with the clothes, I was impressed with the small appliances and household / personal goods for sale. Do you want to try a waffle cone maker? There were two at the NE Broadway store. Did your straightening iron crap out? There's an entire section of hair tools (Pic 5) for you to consider before forking over mall prices for a new straightener. If you're OK with the corporate philosophy, you could go and score some deals.  
3. St Vincent De Paul is a conundrum. I found a good address for the store online before we went, but upon arrival found the store had moved. Phantom addresses hang out online, of course, and an employee at the old address kindly gave us the new store address. We drove out toward Powell to check it out, but there was neither store nor people at this address. We were shopping on Saturday, so calling was getting me answering machines only. On Monday I started making calls and discovered that there hasn't been a St Vincent De Paul store in Portland for ten years. So don't try to find it!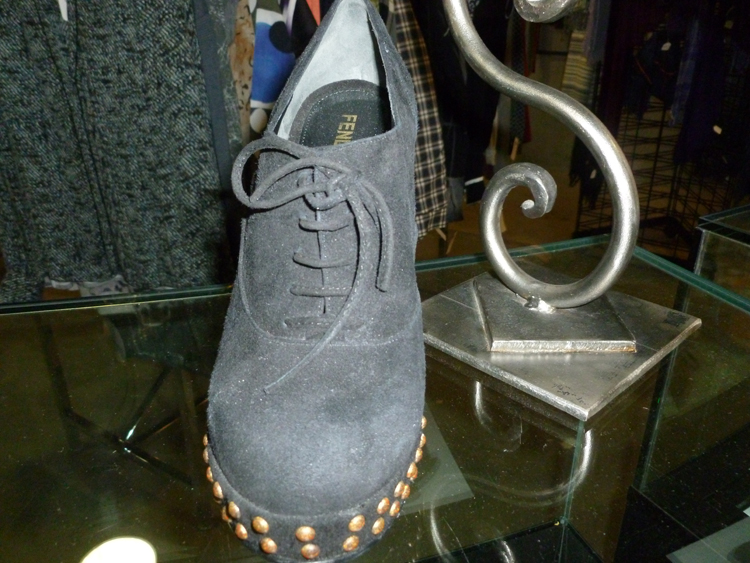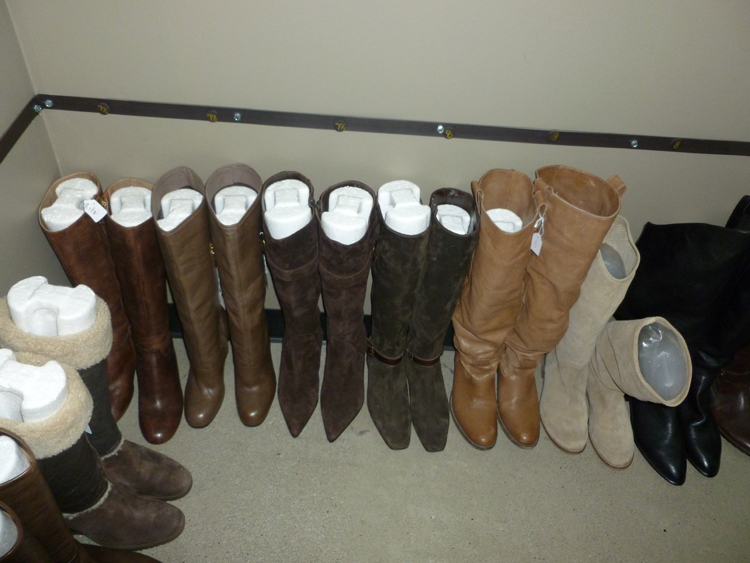 4. Seams to Fit (Pics 6 and 7) is a high-end consignment store on Raleigh off NW 23rd. Now, listen carefully. This place is mind blowing. It's a large shop, and it was very crowded for a rainy Saturday. Here's why: the clothes are in great shape, there's a huge selection, and the brands range from JCrew to Vince to Dior to Prada to Chanel. There is a good variety of sizes. There are a LOT of jeans. The shoe, boot, and purse selection is extensive, and includes high-end brands like Jimmy Choo, plus funkier brands like Cydwoq. There's a lot of jewelry, as well as belts and other accessories. (My purchase for the day was an 18 inch turquoise necklace.) I spoke with the owner, Sherry Linder, for a bit. Her daughters work with her in the store, plus they've opened a home store (see below) next door, and a wine bar (Muse) across the street. Nice, right? Sherry makes certain the inventory moves: the prices drop every month for three months, and then the item goes back to its owner. Not only am I going back later this week to try on a couple of dresses, I'm also organizing a couple of excursions with other friends. This store is fantastic.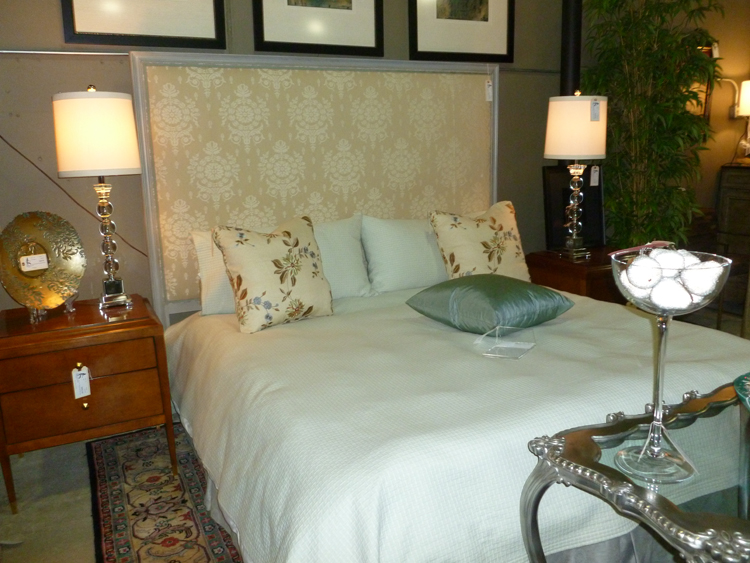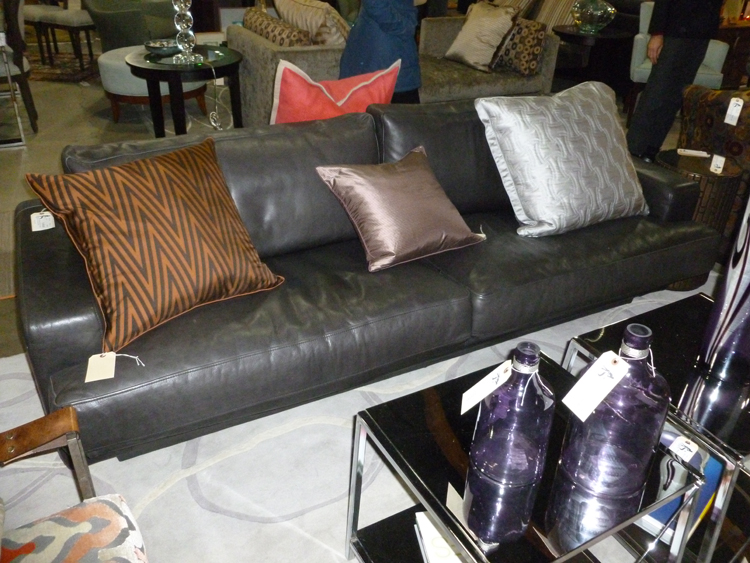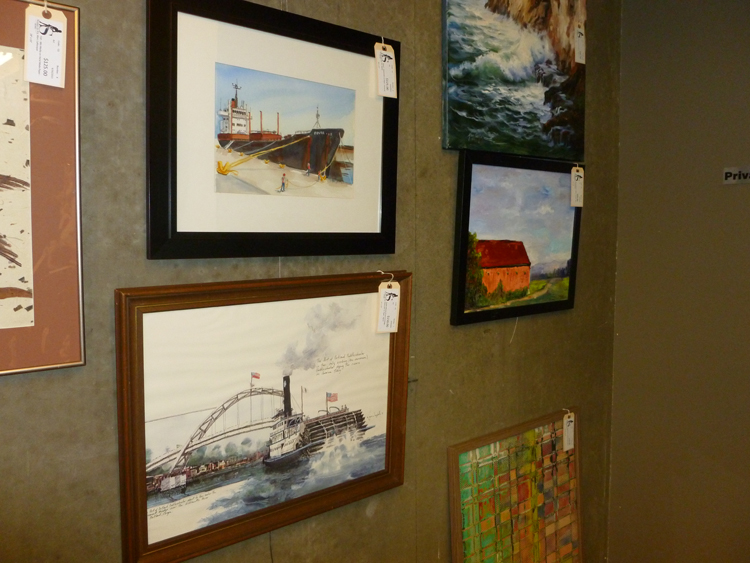 5. Seams to Fit Home (Pics 8 through 10): Designer couches, fancy beds, modern furniture – all in fantastic shape. And right now the holiday decorations are on display, all on consignment. This is higher end furniture, so it's not cheap, but well priced. If you're in the market for something nice and would like to pay less than retail, start hitting this store regularly. Plus, there's a lot of art.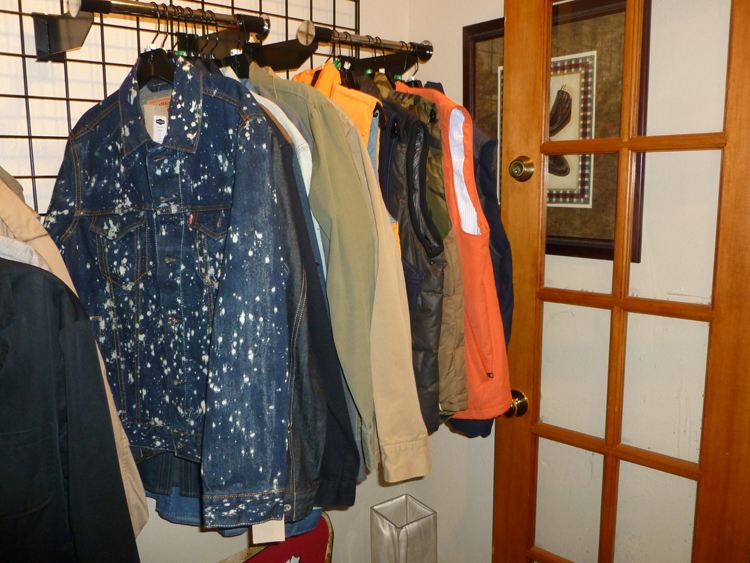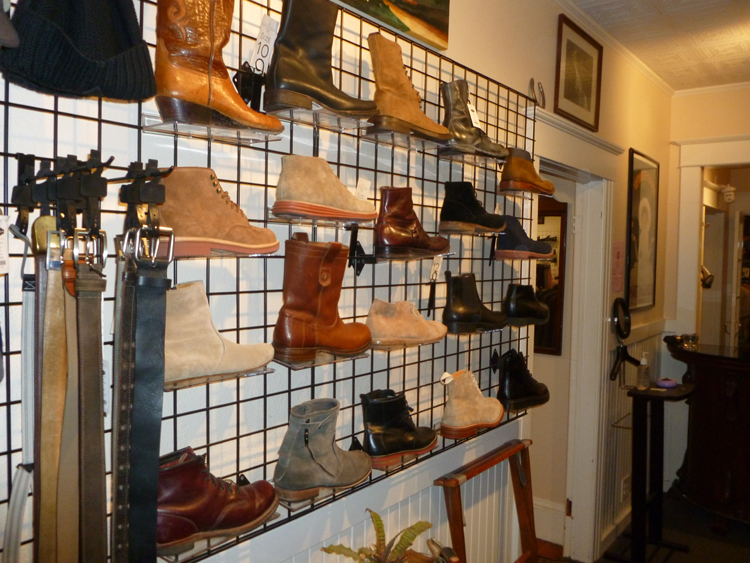 6. Threads Count (Pics 11 and 12) is a curated men's resale consignment affair. It's hard to tell any of these clothes are used. There are leather coats, tons of shoes, beautiful dress shirts, and a huge range of brands. I wouldn't like to be a guy, but if I were, I'd shop here. While Shannon tried stuff on, I visited with the staff. They're mellow and knowledgeable. You'll like this store.  Remember, consignment stores aren't just a place to shop, they're a way to make some cash as well. In both Seams to Fit and Threads Count, people came in to consign while we were shopping. You have nice stuff in your closet you no longer wear – I'm sure of it. You also have some mistake purchases in that closet. Pull them out. Check out the store policies online, then go ahead! Start consigning and make some money. There's a particular joy in selling your stuff. It allows you to make room for something new. Get to it.