DARK, DELECTABLE AND PALATE-PLEASING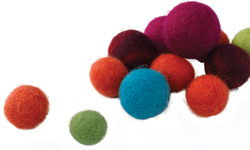 The only thing better than being a kid in a candy shop is owning the shop yourself! Tucked away at the back of Orchards Bistro, you'll find HONEST CHOCOLATES (313 N.E. Third St., 503-474-4092 or go to honestchocolates.com) and most likely owner and chief chocolatier Dana Dooley will be working the counter. "I wanted to make high-end chocolate affordable and have something that was fresh and local," she says. "What was missing in the market was chocolate for people who enjoy flavors, but don't want all the packaging frills."
Dooley, who develops all the recipes for her chocolates, specializes in making chocolates to pair with wines. "Since we're in wine country, local wineries began to ask me for wine tasting chocolates," she says. These dark-chocolate-dipped and to-die-for creations use a wine reduction to decrease the sweetness of the chocolate so it better complements the wine. Flavors include raspberry or blueberry pinot ganache and cranberry merlot ganache ($20 a pound). They taste great on their own, too!
FIND SOME ART AND MEET AN ARTIST!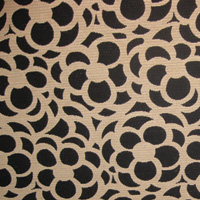 As you take a look around the ever-changing mix at CURRENTS GALLERY (532 N.E. Third St., 503-435-1316 or go to currentsgallery.com), you might discover that the person working the register is the artist who made the piece you're eyeing! An arts and crafts cooperative, many of its artists work the gallery's counter a couple days a month. "One of the great things about coming in here is that there's always something new to look at," says jewelrymaker Barbara Klabunder, who showed us the gallery. You'll always be looking for an opportunity to flick your wrist or push up your sleeves when you wear one of Klabunder's colorful Czech glass bead bracelets.
If you're stuck in a rut and only choose from that traditional trio of painting, prints and photographs for art for your walls, branch out with this 39-inch by 30-inch colorful, woven wallhanging ($675, pictured) by Salem, Ore.-based Genie Stewart. Called Primary Colors, it takes its name not from the classic red, blue and yellow of your childhood crayons, but from the colors of the stems and skins and pieces of the grapes found in primary fermentation tanks for wine.
COLORFUL KITCHEN FAVORITES
It may be tucked into a small corner shop, but WINE COUNTRY KITCHEN (585 N.E. Third St., 503-884-4190) packs a lot into its space. You'll be happy as a chef with a new set of knives in Jo Taylor's well-thought-out shop, which combines wine accessories ($55 for a Rabbit corkscrew or $25 for a wine funnel) with classic kitchen gear. Wine-inspired items include cocktail plates decorated with corkscrews, wine barrels and grapes ($28 each), coasters with vineyard scenes ($6 each) and flexible, thin cutting boards ($7 to $9) with a wine motif.
A few of our favorite things included a blue teakettle ($60) by Le Creuset and colorful colanders ($19 or $30)—just the thing to perk up a kitchen. "It's an interesting mix of people who come in," says owner Jo Taylor. "I have basic items for local people, but also fun things for people who want a reminder of their trip to Oregon's wine country."
HAVE ART OF AN UNUSUAL SIZE? FRAME IT HERE!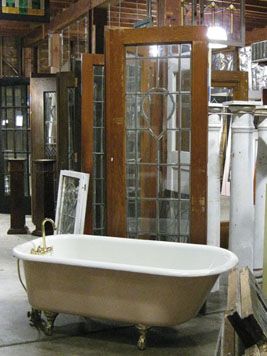 Have something out of the ordinary you'd like to hang on your wall? PACIFIC FRAME AND GALLERY can frame anything and do it with aplomb, whether it's an illuminated manuscript page or your collection of barbed wire, nails or silver spoons (a 7-inch by 7-inch custom shadowbox starts at $120). The shop also sells unframed prints of Oregon's wine country ($22 for an unframed 11-inch by 17-inch print) by popular Northwest artist Paul A. Lundquist.
Owners Noel and Leigh Ann Jones have seen everything when it comes to framing. "A local musician once asked us to frame all his CDs, and that frame ended up being more than eight feet long," says Leigh Ann. "One of the most unusual things we've ever framed was one of the first things that came through the door when we opened 10 years ago. It was a wreath made of the hair from the client's ancestors."