With populations booming and people becoming ever more aware of their impact on the Earth, it seems only natural that our home sizes are shrinking and the tiny-house movement is here to stay. Making the most of a postage-stamp footprint, whether it's one room or an entire house, by using multi-functional furniture, clever arrangements, smart storage solutions and a simple color palette can turn any small space into a savvy, dimension-stretching powerhouse designed to live large.
---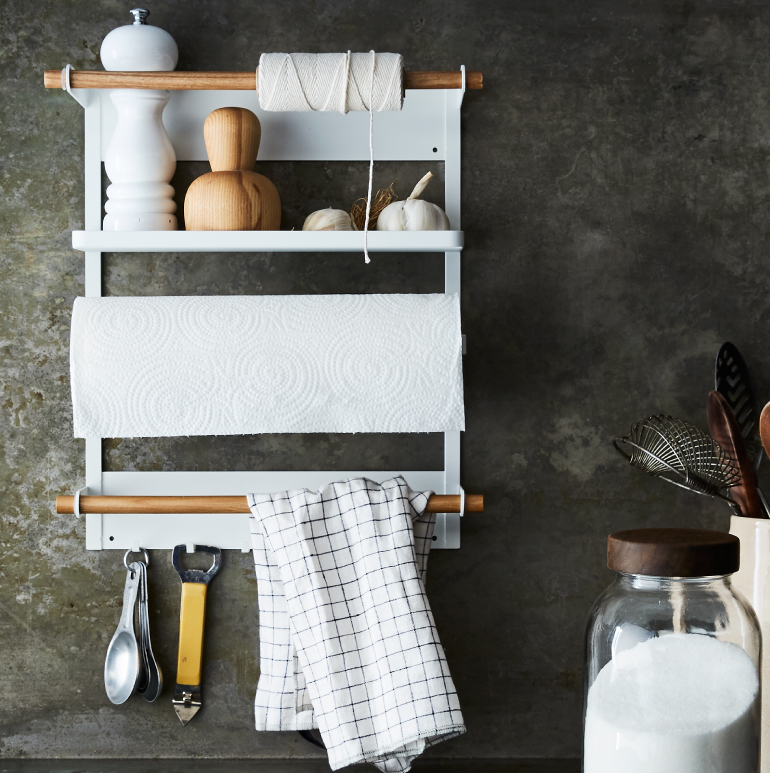 ---
Keeping clutter off countertops is a must for small kitchens. Using racks to corral often used items keeps them at your fingertips while maintaining a tidy workspace.
Steel & Wood Magnetic Refrigerator Rack | $48 | food52.com
---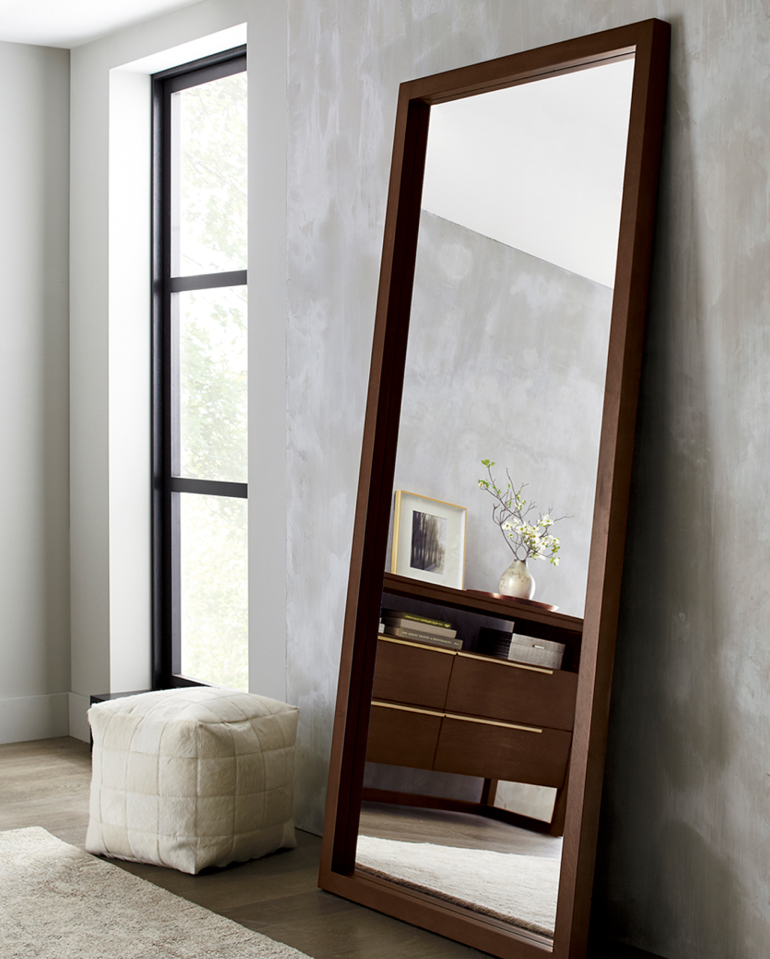 ---
Mirrors can visually double the space in a small room. Try using a mirrored backsplash to expand a cramped kitchen, or place a mirror across from a window to reflect and spread natural light, your small space best friend.
Linea Mocha Floor Mirror | $599 | crateandbarrel.com
---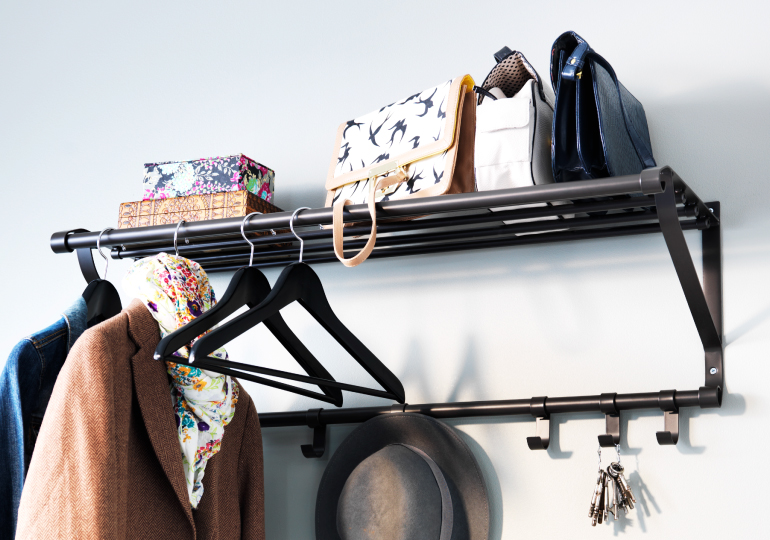 ---
Carve out a small entryway by making your walls do the work. Customize a wall mounted coatrack with hooks and baskets to hold miscellaneous items, adding a small bench underneath gives a landing spot for backpacks and shoes.
Portis Hat Rack | $19.99 | ikea.com
---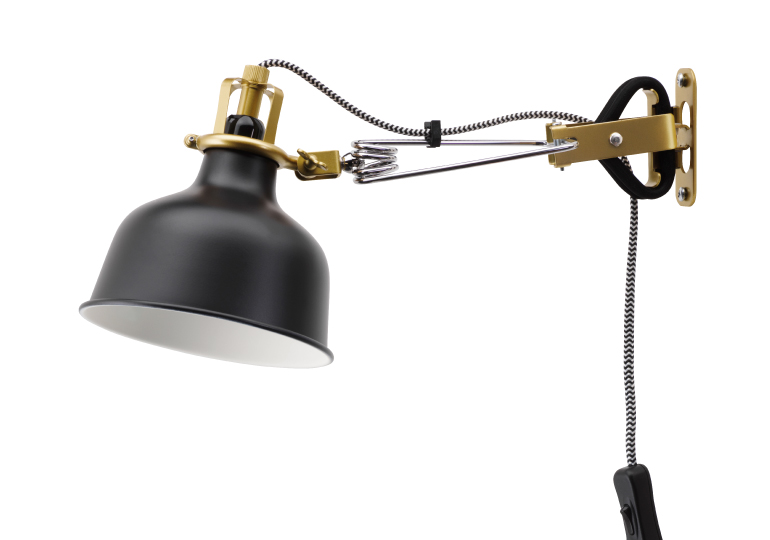 ---
Moving lighting to the wall eliminates the extra furniture or table space needed for a traditional lamp. Get creative and use them bedside, as task lighting for a small desk, or in a cozy reading nook.
Ranarp Wall/Clamp Spotlight | $19.99 | ikea.com
---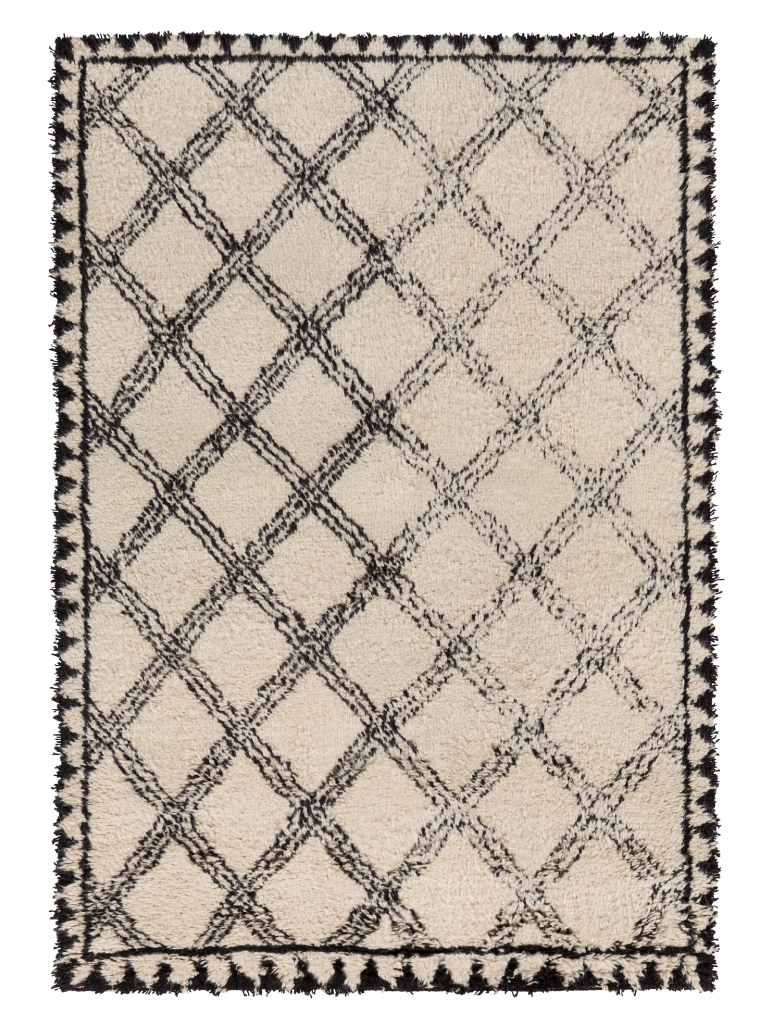 ---
Distract the eye from a lack of excess space by going big and bold. Using a bold patterned rug, or large framed art creates a focal point for the eye and makes a tiny space feel grand.
Bancroft Rug | Starting at $96.99 | dwellstudio.com
---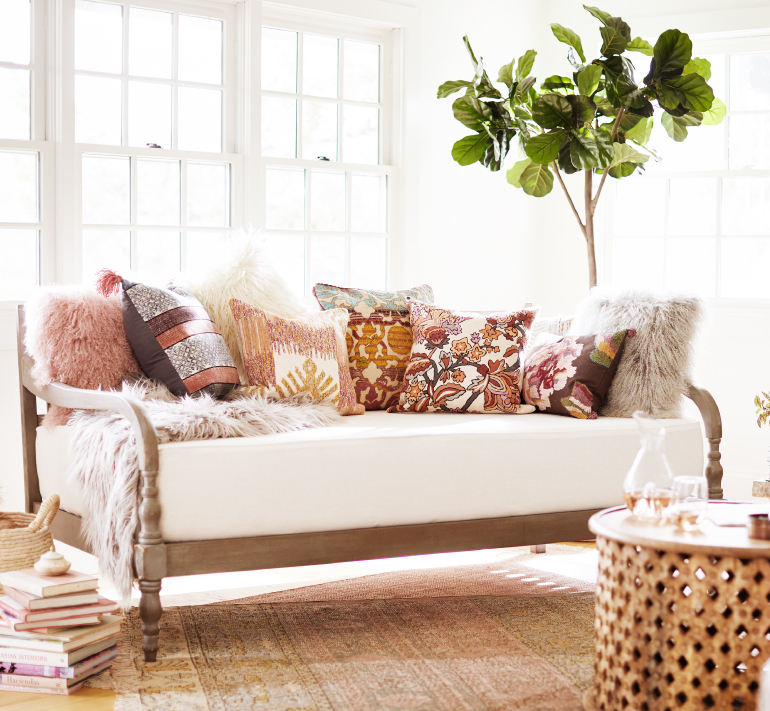 ---
A daybed can be a small space superhero, quickly transforming a living space into a bedroom at the addition or subtraction of a few throw pillows.
Indonesian Day Bed | $299.99 | worldmarket.com
---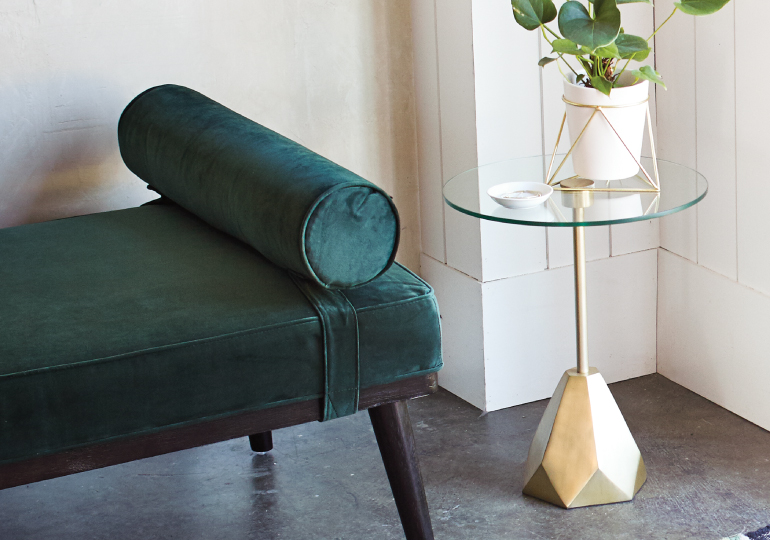 ---
Transparent furniture opens up a space by alleviating visual weight. Look for glass or lucite pieces that allow your eye to travel, in turn making your space feel larger.
Glass Lorelei Accent Table | $89.99 | worldmarket.com
---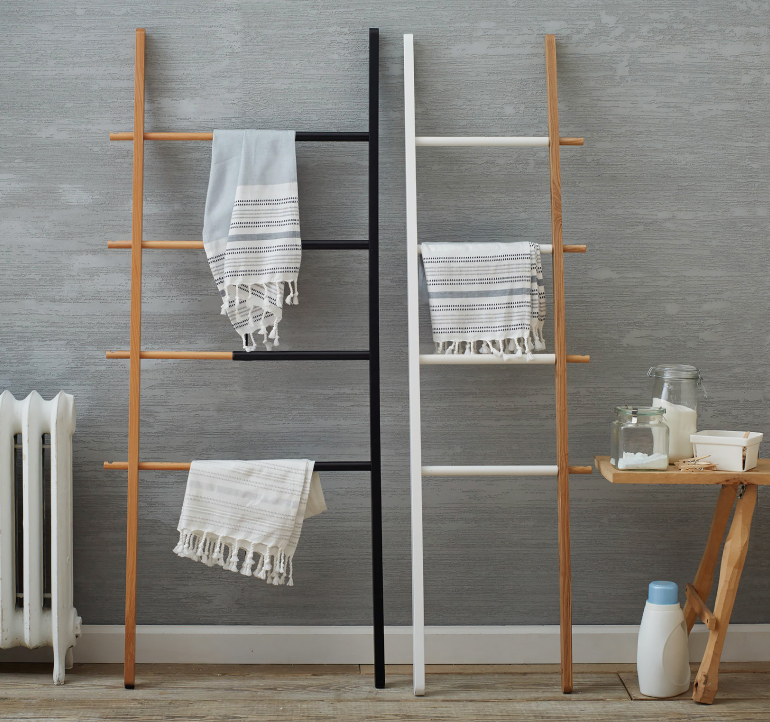 ---
Change your view on storage by turning it into art. Ladders placed against a wall provide a low-profile place to hang clothes, linens, or accessories while doubling as an interesting statement piece.
Umbra Organizational Ladder | $100 | westelm.com
---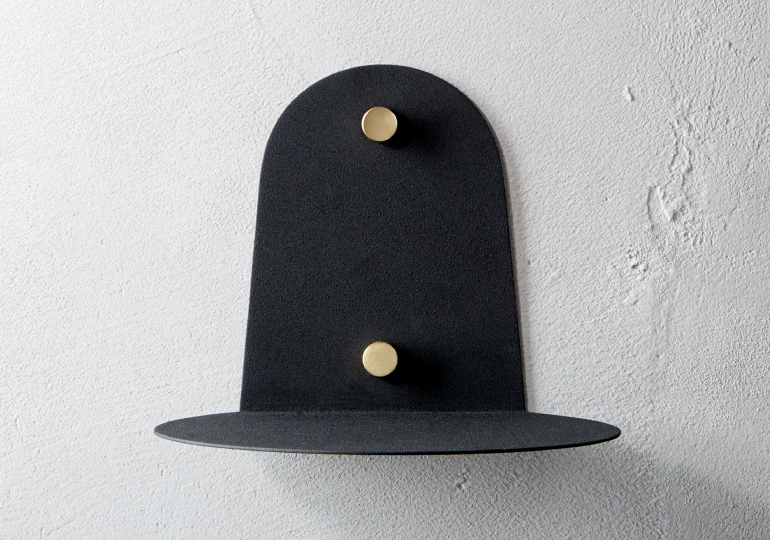 ---
Consider wall shelves as the workhorses of small space living. Use in place of real estate stealing bedside tables, place by the front door as a catch all for keys and mail, or hang in the bathroom when counter space is at a minimum.
Portal Textured Black Wall Shelf | $29.95 | cb2.com