Designer: Angela Todd
Written by Jon Shadel | Photos by David Papazian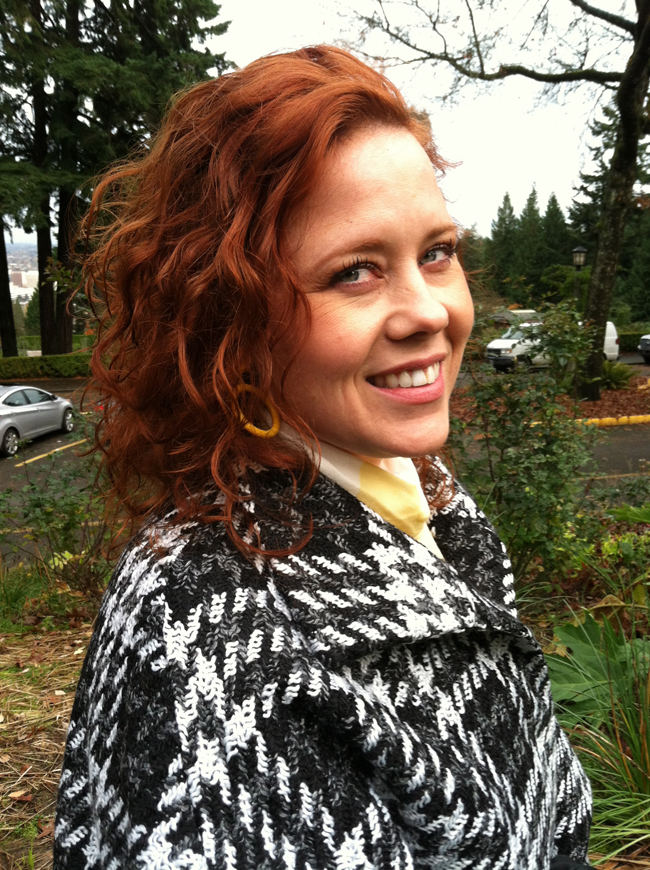 What do you notice when you meet someone for the first time? Some pay attention to a person's sense of style — things like clothes, shoes or hair. Others notice physical attributes like a dazzling smile or shimmering eyes. And some even recognize personality traits like kindness or confidence. But interior designer Angela Todd is a little different — she envisions a person's color palette.
"When I first meet people, I am reading their color temperature. It's like a super power," Angela laughs. "I try not to think too much about it, because thinking makes me second guess my design instincts."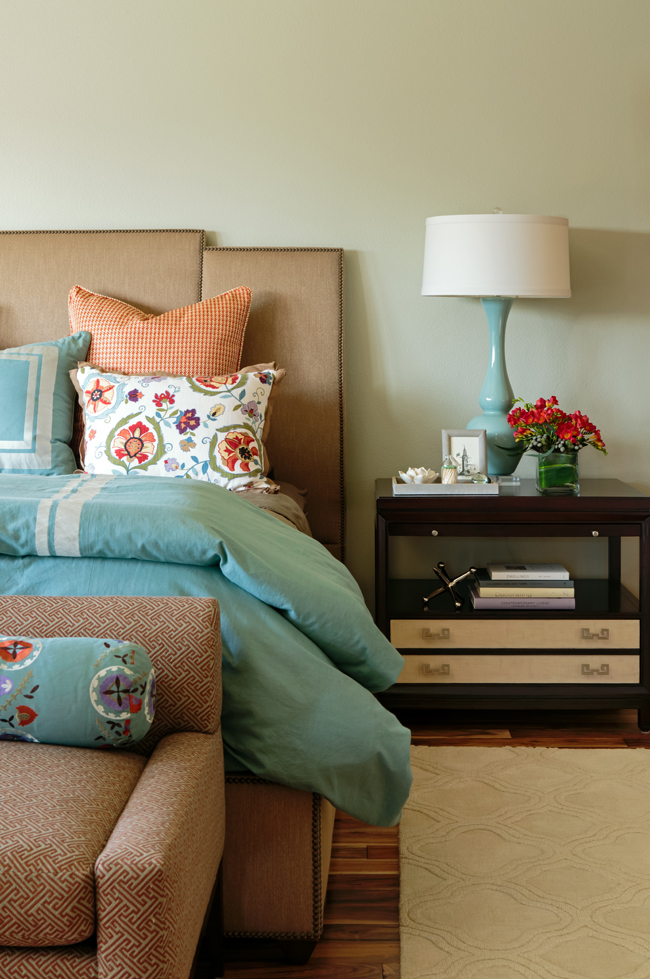 Angela has had a number of creative outlets through the years, including being an active musician, but she has always had a particular knack for matching someone's demeanor, character and physical attributes to colors. This instinct has served her well in her successful career as an interior designer.
Since founding Angela Todd Designs in 2007, she and her team have designed spaces for some truly remarkable clients, including the Portland home of New York Times Best Selling memoirist Don Miller. But one home she completed for a family in North Plains is a particularly telling example of her colorful work.
Doug and Melissa Shumaker, along with their three children, live in a charming Craftsman-style farmhouse in a rural setting; the home has been remodeled to take advantage of the pastoral surroundings as well as the young vineyard on the property. Angela has worked with the Shumakers room by room, thoughtfully designing each space to reflect the rustic Oregon outdoors and warm colors the family loves.
She first designed the Shumakers' great room. The family media room, master bedroom and home office soon followed. "Melissa loved color and wanted splashes throughout her home," Angela explains, "but she made clear that she didn't want it to look like a 'clown college'."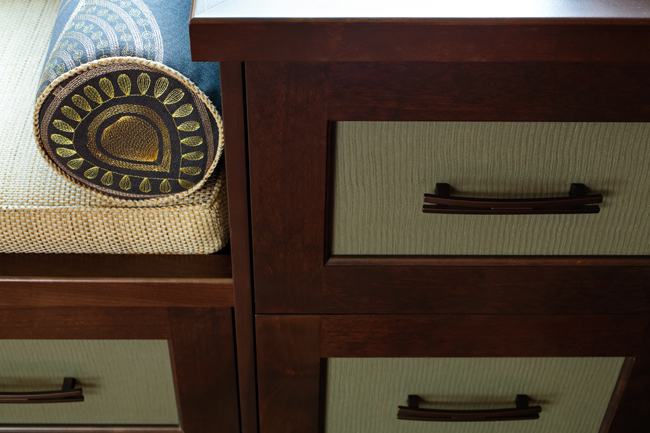 Angela gravitates towards certain colors, patterns and textures for each client. She then mixes her inspiration with the knowledge she has of a home's architecture to find a direction for each design. It's no surprise that when she first met Melissa, Angela immediately thought of a floral crewel fabric.
"The fabric is quintessentially Melissa; it is colorful just like her character — refined, but with a fun and relaxing element," she says. "The texture of the fabric is also inviting and warm; it seemed perfect for the living room." The crewel fabric was commissioned and handmade by Filling Spaces in Northwest Portland and became the basis for Angela's design in the great room.
The rest of the design choices in the great room naturally follow the inspirational lead of the crewel fabric. Angela updated the space with contemporary furnishings — many of which she designed herself. including a custom-built sofa and a round oversized ottoman with hidden castors. 
Moving into the media room, Angela wanted to find a unique way to tell the family's story in the space. Since Doug is a hobby photographer, Angela decided to use his impressive collection of images to create a pub gallery wall. She framed a selection of the photos in eclectic frames and hung them from floor to ceiling. The resulting wall feels like a storyboard, giving an intimate glimpse into the lives of each family member. "To me, great design is never about the new pieces," Angela adds. "It is about incorporating the family's story and highlighting what makes them truly unique."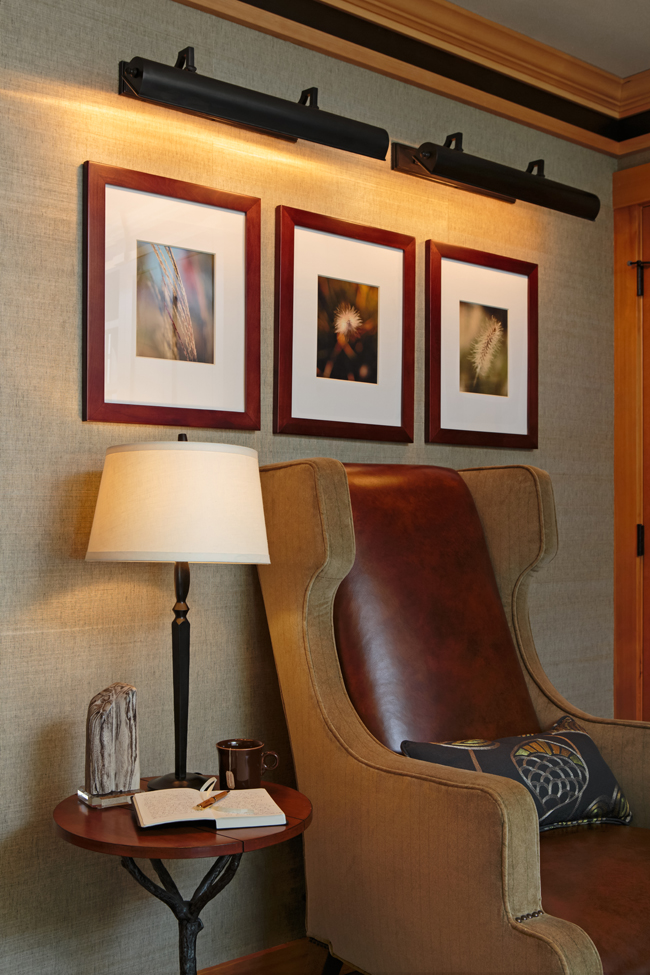 Doug's artwork also encouraged the design of his home office. Previously, the space felt dull and neglected. "I saw what he wanted to accomplish," Angela says. "But the room felt like an afterthought." She used three of his photographs — depicting grasses and grains in a field — as a starting point for a design that incorporates rich stained woods, warm leathers and Acacia hardwood flooring. These subtle, neutral colors help the redesigned space seem masculine and refined.
Finally, the master bedroom was reimagined to feel like a retreat. Angela turned to the room's most intimate detail—the bedding. "I believe in personalized, lush bedding," Angela says, noting that luxurious linens and plenty of layering make the room feel comfortable and cozy. Angela once again sought the expertise of Filling Spaces, designing embroidered pieces for the bed and bench. Still, even in this calming space, colors shine through to give the space its own personality.
Angela's attention to color isn't just an aesthetic concern. "I focus on color because color is intensely personal," she says, hinting at how the psychology of colors affects whether we feel at home in a space. "Great design is about making people feel well, comforted and refreshed," Angela concludes. And it's clear that her instinctual sense of colors helps make that happen.