A custom closet makes for sunshine days and cozy nights for an interior designer and her son.
---
Hope Clark carried a $15 thrifted painting of a wooded landscape for years before finally using it as inspiration for the design of son Caleb's nursery. But she didn't stop there. The designer behind Olive + Oak Interiors went all-in on a full closet remodel to make his room just the right place for him. "Smaller spaces are often overlooked – left to be messy and cluttered because not much time or energy is spent on their design," says the designer. "But these spaces can be super functional when you invest in the right storage." Clark worked with California Closets to translate her vision for a closet that would grow with Caleb. Her son, 2, has a mild form of cerebral palsy, so she focused on solutions that would make everyday life better for him.
As Caleb gets older, the design will give him enough room to display his favorite objects, and the bins will go to storing extra shoes and additional clothing. "If it gets messy, we can put always put doors on it!" Clark says.
---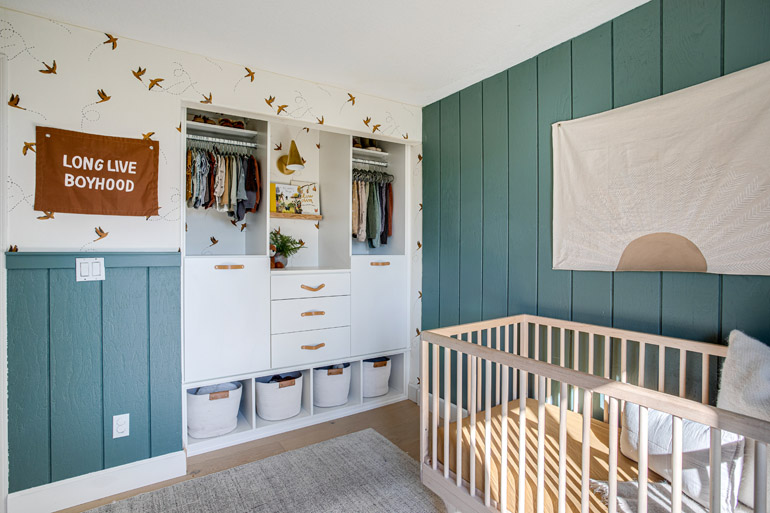 "Sparrow Wallpaper" from Rylee + Cru recalls the designer's son's bird obsession, while a moodier color on the paneled walls, "Current Mood" by Clare, makes for a cozy space. A soft, custom flag from Amber Jo's Aesthetic is safe for above the crib.
---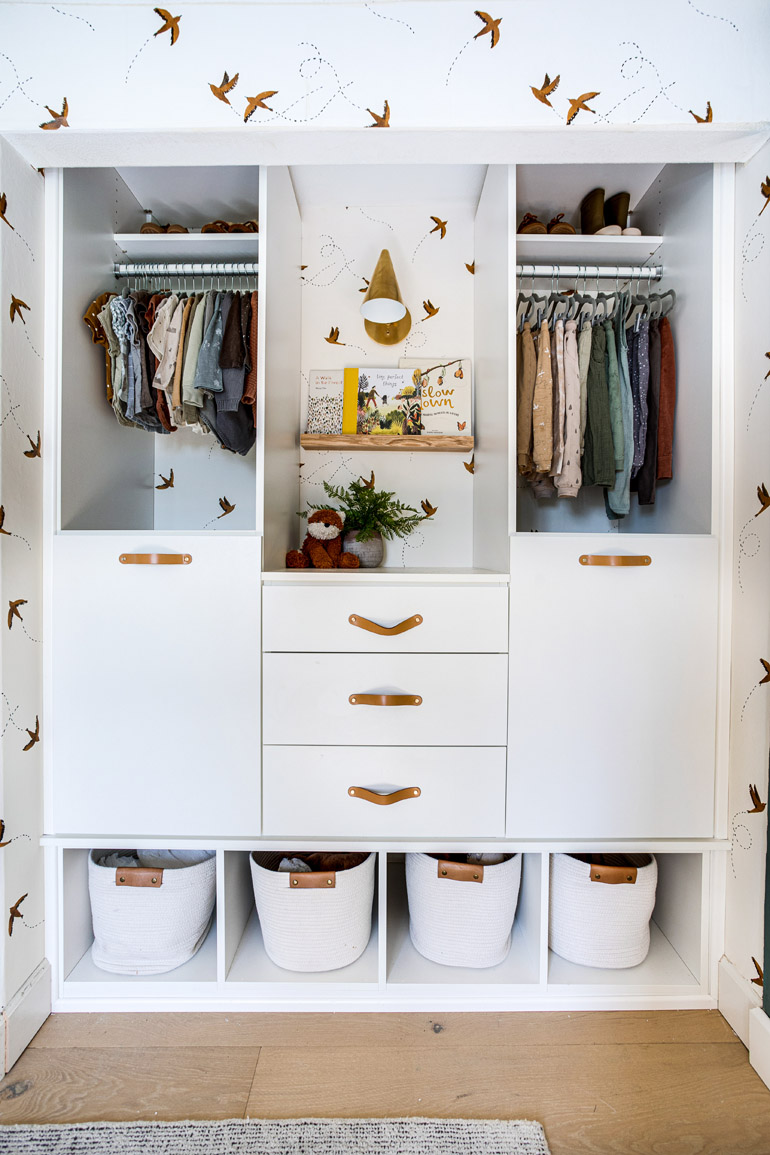 The "Clemente" sconce from Visual Comfort highlights favorite books on a shelf. Leather pulls from Amazon feel good in small hands. Rope bins from Target and a hidden laundry basket make for easy cleanup.
---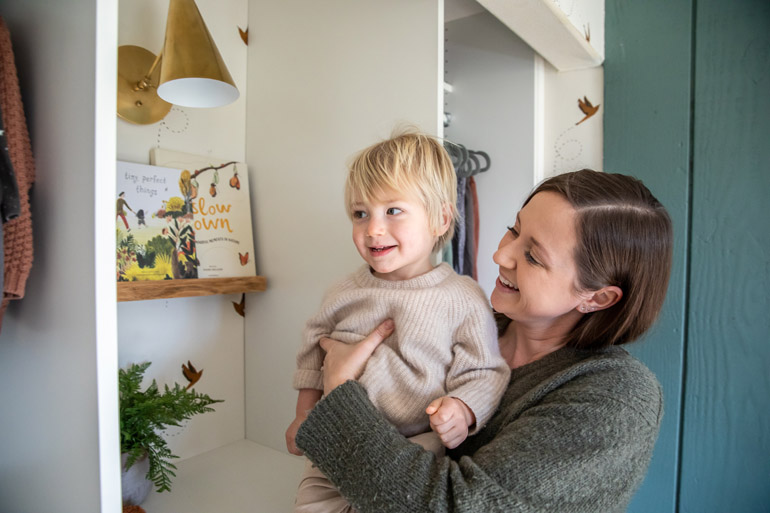 ---
On picking the right color palette:
"When I'm picking colors I always rely on nature to inspire me," Clark says. "Any colors that are found in the natural world tend to feel, well, more 'natural' in design. I typically avoid overly saturated hues and go for more muted tones. For a more playful palette like this, I like to use muted complementary colors to create playful but not overpowering contrast in the blue/green walls with the red/orange of the wallpaper, bedding and flag."