Designed in France by Fabrice Berrux for EGO Paris, the two-seater was inspired by the honeycombs of a beehive. Its geometric form is modular and can be arranged in many configurations.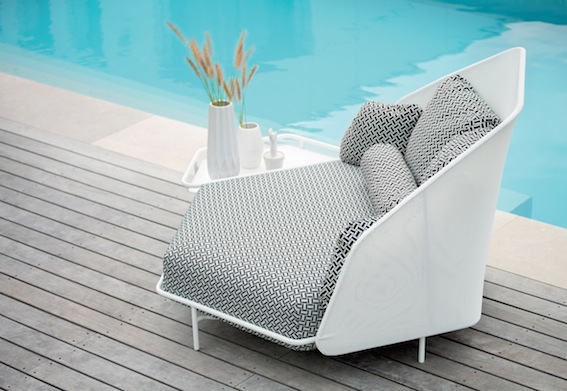 Its elegant and refined shape, framed by powder coated aluminum, allows for large, plush cushions, creating a comfortable and durable outdoor seating option.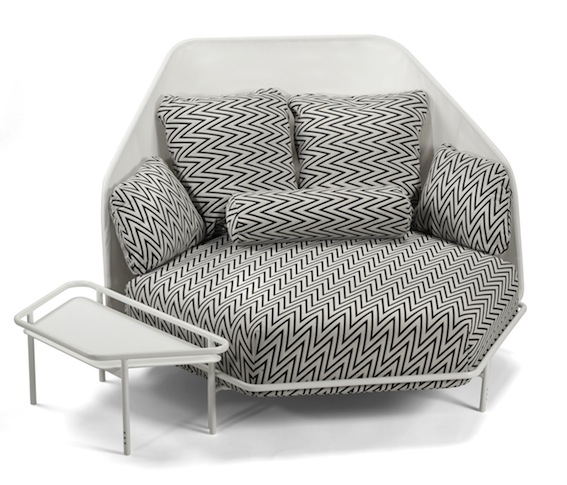 Love's optional backseat, made from a Batyline® canvas by Serge Ferrari, acts as a protective screen, while still keeping the seat open to its surroundings. Without a back, Love can be adapted into a stylish footrest.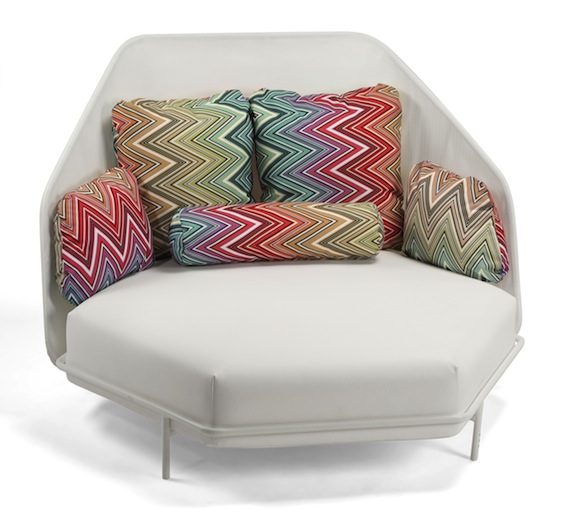 The cushions are available in 30 vibrant colors including five new Missoni Home® patterns.