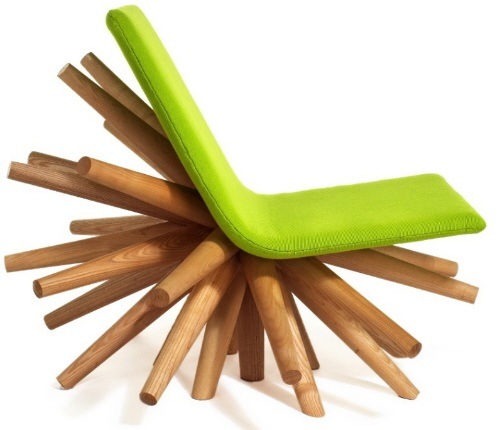 Before the first course, I knew that we were in for a rare dinner party. For one thing,  when the host took his seat at the head of the formal dining table, he was flanked on either side by his miniature dogs. They sat in fancy high chairs. They ate off fine china. They were mostly polite.  Silverware presents a bit of a challenge for those without opposable thumbs,  so the host spoon fed his canine companions all the while conversing with his eight dinner guests about the exciting new plans for the art museum.
     It was one of those strange and wonderful Portland evenings where I felt like a character in an  F. Scott Fitzgerald novel,  privy to the powers and eccentricities of the wealthy without the benefits or burdens of possessing any actual  money of my own.  A reporters' notebook was like a passport to explore other worlds. Some were grand. Others were tragic. But I knew I was privileged to visit.
      Later that evening, one of the guests commented on the unusual assortment of chairs.  (Up until then, I'd been too focused on the playful argument between the host and his nephew about whether the little oil portrait in the hall was an authentic Rembrandt or simply a skillful fraud, to notice the furniture.)  The host fell in love with the sculptural forms of chairs.  He was a bit of a floozy, chair-love-wise. He could not say no to a pretty seat so his home held ornate carved chairs, miniature overstuffed chairs, delicate perching chairs, stark modern chairs, traditional wingback chairs and just about every other imaginable object made for sitting. The nephew teasingly referred to his uncle's place as "The House of Chairs."
     It seems to me an excellent way to furnish a house. Below are some of my dream house chairs.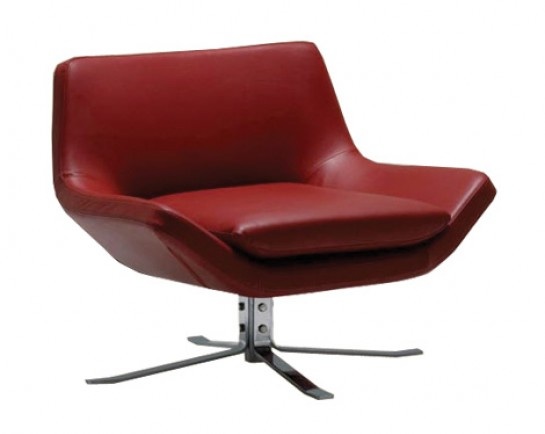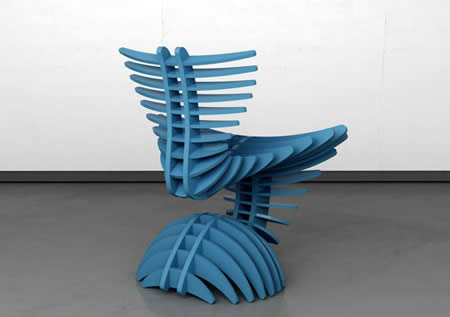 .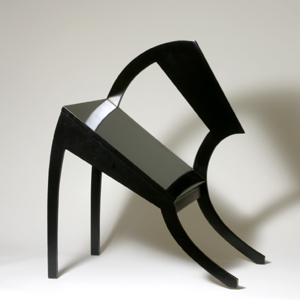 Red wide seat EDGY accent chair, starting around $750 at HIP, crazy blue Atlas Chair by Scott Jarvie at scottjarvie.co.UK,  warp shape Stefan Wewerka chair.