I develop furniture crushes. I'm rather promiscuous. For a while, I trolled furniture stores for sofas. A passion for six-foot-long seating is not the sort of thing one can surrender to very often so most of that period I spent simply ogling. The sales staff of a certain store came to recognize me and knew better than to ask if I needed help. Clearly, I needed help. Just not the kind they could offer.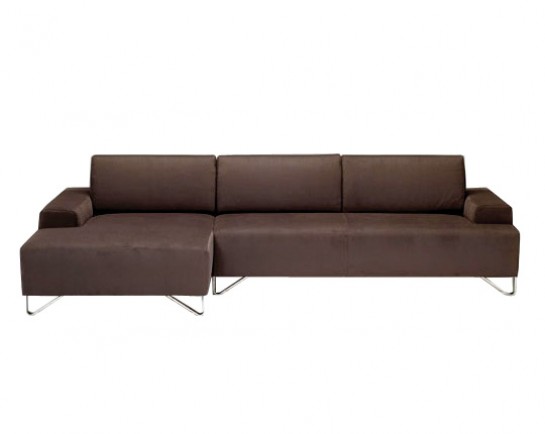 During that period I brought home a fainting couch in a bold tiger-stripe that I convinced myself could never go out of style because it was never in style.  Love is not logical. For several years, the objects of my desires were all things mid-century. We'd just bought a 1939 house that was, design wise, years ahead of its time. The clean modern lines of 1950s furniture just seemed to work. At thrift shops, I found a Heywood Wakefield end table, and two boxy low chairs with blond wood arms and legs. The upholstery was a bit tatty so I bought several yards of new fabric and got to work. I felt like Annie Oakley with a staple gun.
A few years later, those same chairs seemed to be vying a little too hard for my attention. I dropped them off at the thrift store from whence they came. I like to imagine that someone with a refined eye saw beyond their amateurish covers to appreciate their fine lines, and not that they ended up as frat house furnishings.
My crush focused for a while on vintage kitchen dinette sets. There was an all-metal ensemble that looked cool. And felt freezing. When one child refused to sit without her blankie as cushion, I had to admit it wasn't working for our family.  Then came the vintage speckled Formica table with yellow chairs.  The vinyl was brittle with age, and having it professionally repaired was costly, so we lived with the tears for a few years before recycling it too. My husband came up with a solution to our design dilemma with a reproduction set with all the style of a vintage diner and none of the grime. It looked great. Until the day the dog mistook each of the four chairs for giant chewy toys. We replaced them with industrial strength chairs from an office liquidator. The dog has nibbled the seats but, fortunately, prefers the taste of Nyla bones.
Now my sofas are beginning to bore. I'm feeling a little restless.
Fortunately — or un — temptation is all around me.
There's a chic sectional at Hip with a come hither stare. And a bold set from Fishels. Or  I could ditch the sofa altogether and go with a couple of lounge chairs from Portland Furniture.
Wonder what furniture makes Oregon Home readers swoon?