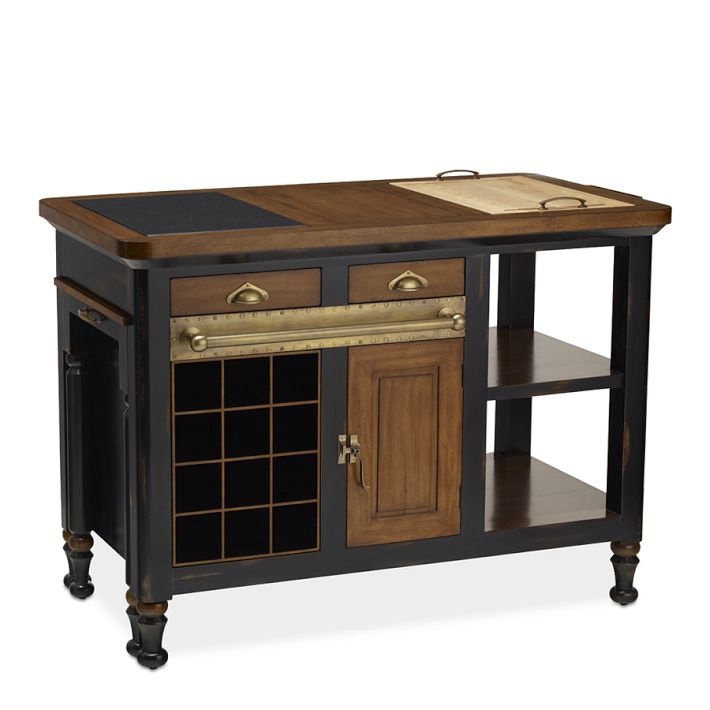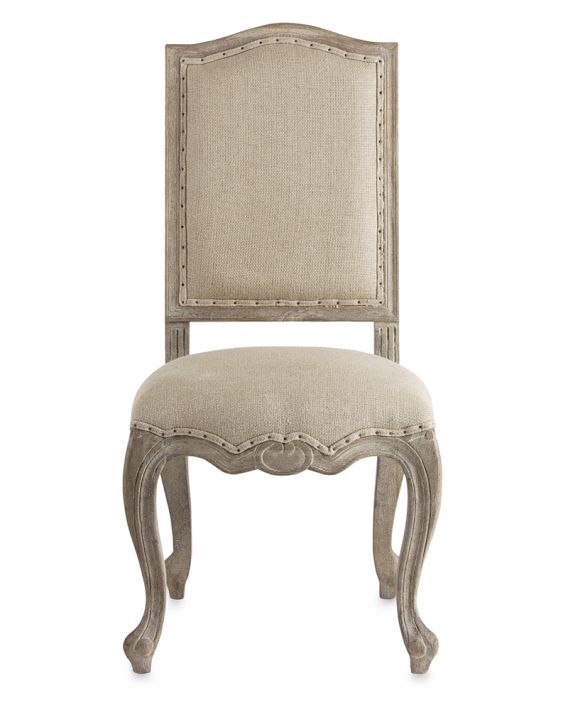 The Bernice chair above, Ikat table linens, below, and kitchen island pictured at top are available at Williams-Sonoma Home stores.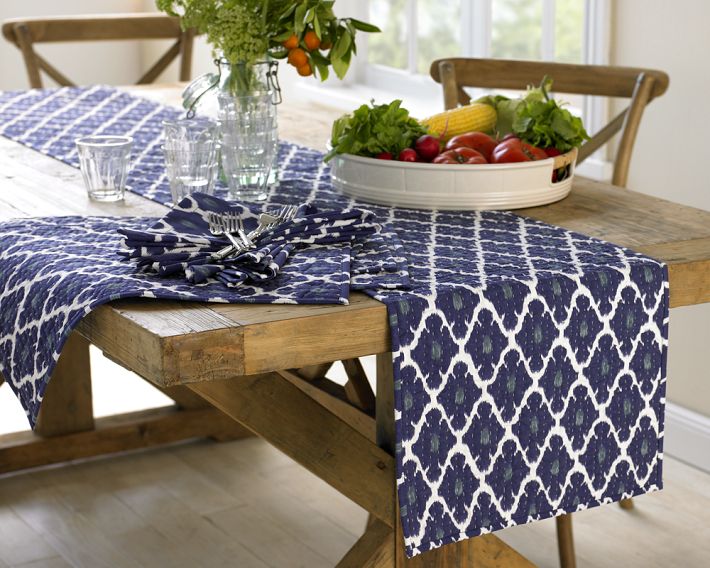 The Williams-Sonoma Home store in Portland inspires the ideal hostess in my head. She's the one who graciously welcomes guests with drinks in Baccarat crystal chilled with chic and smart stainless steel "ice" cubes, serves hors d'oeuvres from the little wood-topped kitchen island, before settling back in an adorable little Parisian flea market chair to raise a glass and say,  "Cheers!"
I've got the "cheers" part nailed.
But I imagine Monelle Totah, vice president of product development and design at Williams-Sonoma in San Francisco, lives the way she works. Rather glamorously.
Walking through the NW 23rd Avenue store in Portland, she pauses to admire the classic white porcelain dinnerware from France, a camel color sofa, and pick up an English toast rack from a table full of antique silver teapots, pitchers and trays. The Williams-Sonoma chain, like many small independent retailers, includes a few antiques in the mix.
"I found this silver from Portobello Road," she says referring to the antique market in London. '"Once it's gone, it's gone."
Totah is one reason Williams-Sonoma has such a distinctive aesthetic. She seeks out the unique or has it made. Sometimes that means stocking the store with rare pieces she's found at flea markets. Other times it means using vintage pieces as inspiration for updated reproductions, or working with craftsmen to come up with exclusive products.
That includes table runners based on artists' work commissioned by the company; delicate chairs upholstered in unexpectedly rugged fabrics; or cocktail shakers with a Mid-Century look and the convenience of modern, leak-proof design.
She and Allison O'Connor, vice president of merchandising who grew up in Portland, point out kitchen islands that look as if they came from a French farmhouse, and a new wood cabinet based on an Italian gelato freezer complete with thick nickel hinges and pulls. In that way, Williams-Sonoma's recent acquisition of Portland's Rejuvenation Hardware, which carries a mix of architectural salvage and reproductions, makes perfect sense.
Totah pauses to caress a table full of colorful dinner napkins, flapping two open to show off a rich botanical print and a detailed image of a bird. It drives her crazy, she says, to shop for linens that are sold in sets and wrapped in cellophane packages.
"These you can mix, match, touch and feel," she says.
Although Williams-Sonoma sells everything from stemware to sofas, it got its start in 1956 selling French cookware, and all things kitchen remain at the heart of the business.
"I think of the kitchen as the center and the soul of the house," says Totah.