BY DAVID EWING
Home repair tips to live by
Regardless of your personality, before attempting any home repair project you should:
• Do your homework: Research the steps necessary and then make an honest assessment of your skills.
• Attend a "how-to" seminar or class if possible
• Have a skilled or knowledgeable person work alongside you (your "know it all" brother-in-law doesn't count!)
From 30 years in the construction business, I admit, I am rather handy. Like my fellow Do-It-Yourselfers, I know how to install a paddle fan in the bedroom, enjoy changing out the kitchen faucet and have plans to build a dream deck in the backyard. But when it comes to anything having to do with water infiltration, let's just say this Check-Writer has his trusted plumber on speed dial.
When it comes to home-repair projects or tackling a weekend "honey-do" list, most homeowners fall into one of four distinct personality types. Which type are you?  
The Do-it-Yourselfer
The Observer
The Participator
The Check Writer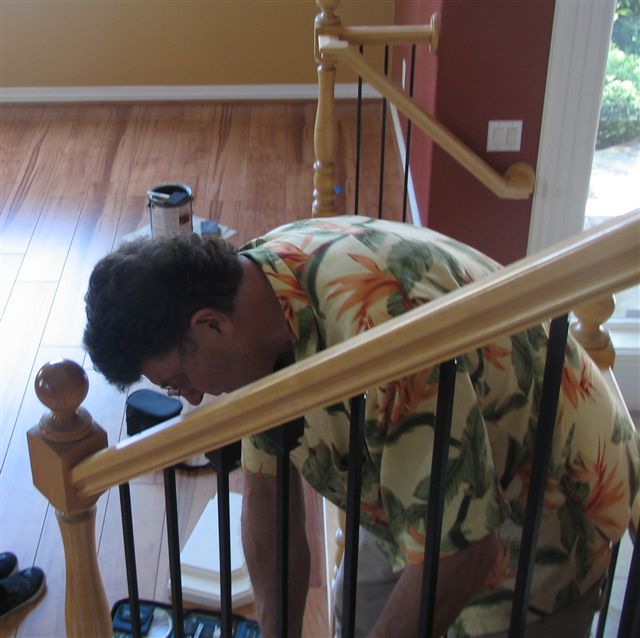 David Ewing works on his own stairway
1. The Do-it-Yourselfer (DIY'er)
When it comes to home repairs, you're eager to strap on a tool belt. You are the first to raise your sledge hammer and love doing your own demo work. Heck, it's fun, plus it's a great way to save some cash. You may secretly admire the finish carpentry skills of a pro.
Personality profile
This guy or gal is a true American hero/heroine! Unafraid, curious and energetic are all common personality traits. Motivations often range from being cost-conscious ("I don't need to pay for that") to being ego centric, ("I know a better way"). Often, this personality type is reliving a shared experience from a parent or mentor who introduced him or her to the art of home improvement. 
If you happen to live next door to a DIY'er take note. They can be great when you need to borrow a tool, but not so great when your significant observes wistfully, "Why can't you be more like Bob over there? He is so handy." 
2. The Observer
Check out these free seminars for remodeling ideas:
You watch closely to see exactly how tile backsplash is installed. You wonder how the electrician will be able to reroute the wiring. You enjoy chatting up and engaging trades people — usually from safety of your kitchen chair.
Personality profile
This is an interesting personality type. Equal parts curiosity and caution. With a healthy dose of skepticism mixed in. Any way you cut it, the observer wants to be in on the action, but rarely likes to get his or her hands dirty. Just be aware that not everyone likes to be "watched" while completing a task. Hard to understand I know. Be sensitive to the person doing the work and understand that you may be slowing down the process for the craftsperson. Ask if it is okay to observe. With approval, observing can be fun and a tremendous learning experience. 
3. The Participator
You are happy to fetch a wrench or hold a light. You want to get in on the action, and have a genuine curiosity and desire to learn.
Personality profile
In this day of HGTV, "how-to" Internet videos, home seminars from remodeling companies and "Box" stores, you can gain a sense of what it is like to complete a home improvement task without working on it alone. Many offer step-by-step guidance for a project. The participator can be excited to jump in, until it actually comes time to put the hammer to the nail. The participator is often highly educated and has learned the value of finding a great tutor to learn from.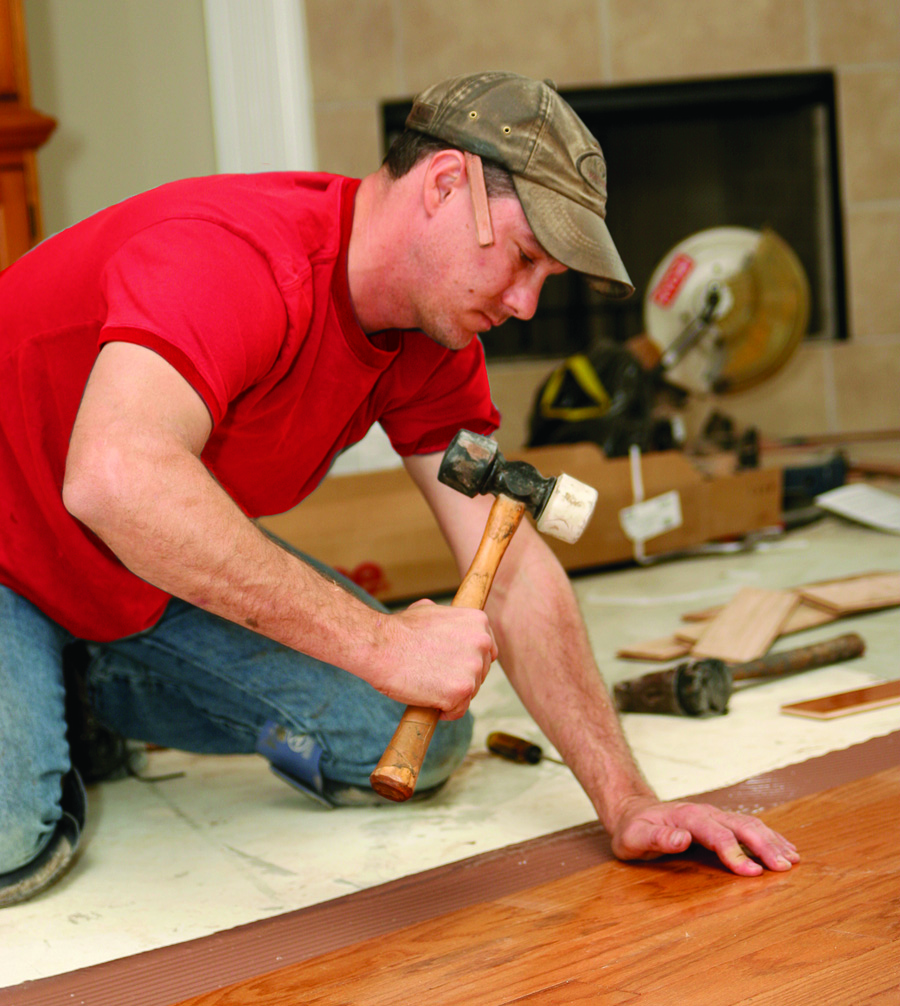 The Check Writer likes to save thumbs by calling in a pro.
4. The Check Writer
You would consider replacing a broken faucet, about the same time you would scrub in for surgery to replace a faulty heart valve. You have a "best and highest use" mentality, and feel most comfortable doing your due diligence, researching contractors, and then hiring the right person to get the job done. 
Personality Profile
This personality type may never want to do a home repair project. Just not interested! But they are very interested in finding a good value and fine craftsmanship. Their efforts and research are no less valuable that the other personality types. They will look long and hard to find the best "fit" for their project, home and budget.
David Ewing is an award-winning remodeling professional with the Neil Kelly Company. Neil Kelly's Home Force team helps homeowners tackle their handyman projects. On the weekends, Ewing is an expert on KEX 1190's long-running "Mr. Fix It" radio show where he answers callers' home improvement questions. He can be reached at [email protected].