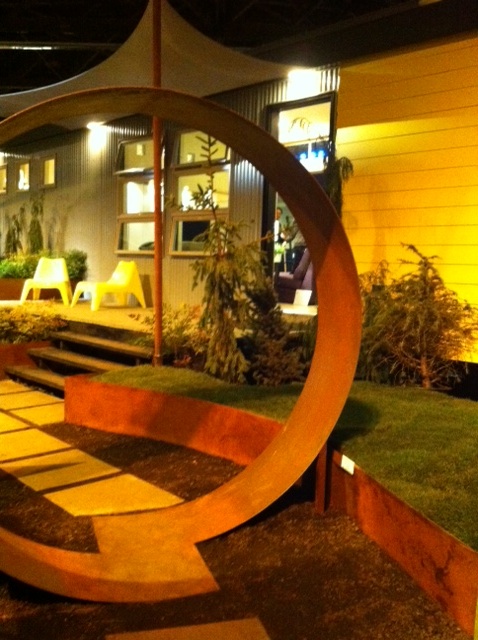 Want to feel home wowed?
The Portland Spring Home & Garden Show on now at the Portland Expo Center offers plenty of opportunity. When I wasn't wo-manning the Oregon Home magazine booth on Wednesday, I wandered up and down the aisles.  I saw door mats that seemed more eager to lay themselves down at my feet than Sir Walter Raleigh's cloak before the Queen. I looked over air filtration systems so fancy I imagined they could vacuum my lungs  spanking clean.  And I admired the gutter system that left roof run-off  so sparkling goldfish could — and did -— happily swim in the stuff.
A good home show is like a very specific World's Fair. Or maybe like Disneyland's early Tomorrow Land that presented the future like a certain miracle. And the garden landscaping area, with its moody lighting, gurgling fountains, melodic birdsong, and exotic plants, feels something like strolling through Henri Rousseau's The Dream  without worrying about getting  paint on your shoes. 
The fully constructed, landscaped and furnished Ikea Ideabox puts the fab in pre-fab houses. The sticker price during the show is  about $80,000. Figure another $25,000 to get the site ready.  Just add land.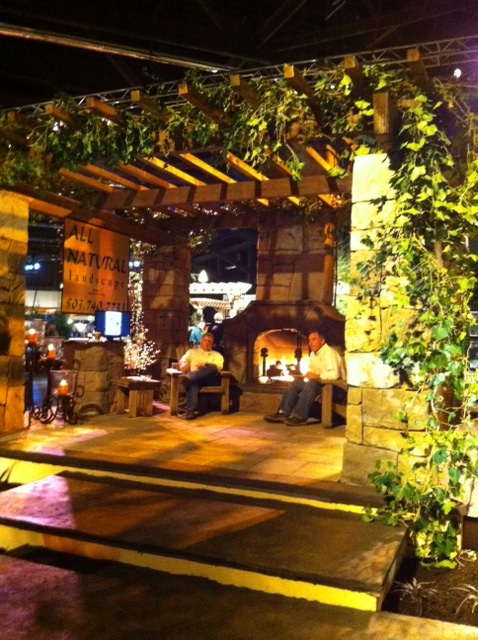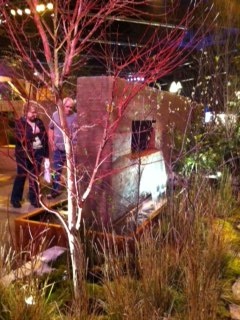 Green Leaf Design and Autumn Leaf Landscaping at right.
At left, outdoor room by All Natural Landscape
Portland Spring Home & Garden Show
FEB 22-26, 2012
Expo Center
2060 North Marine Drive
Portland, OR
Parking $8  or take Max
Vivian McInerny is the managing editor of Oregon Home.