A friend recently sent me this article about five alternative wreaths from local artists. The wreaths were designed to be viewed at Design Within Reach; then raffled off to benefit homeless youth through p:ear.
I fell in love immediately with the metal wreath from Esque Studio. Looking at it, I thought to myself, I have a bunch of metal sitting around. Maybe I can make a wreath. See, sometimes the Holidays are a bit overwhelming for me. Years ago I decided to abandon much of the decorating, including the tree, wreath and garlands, in favor of sleep and holiday get-togethers. I haven't regretted that decision, but I might be able to pull off a metal wreath without too much added stress. Check out the scrap metal circles in the pics below. These would work – and I have plenty of old belts and chain to hang them with. Who knows? I might even add a bow.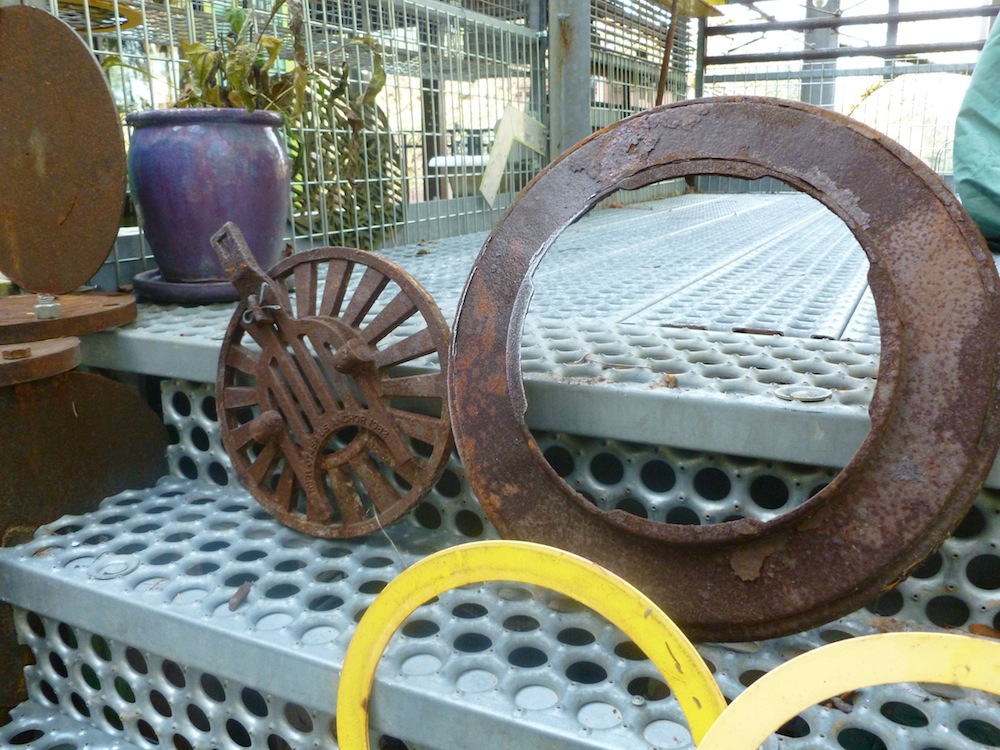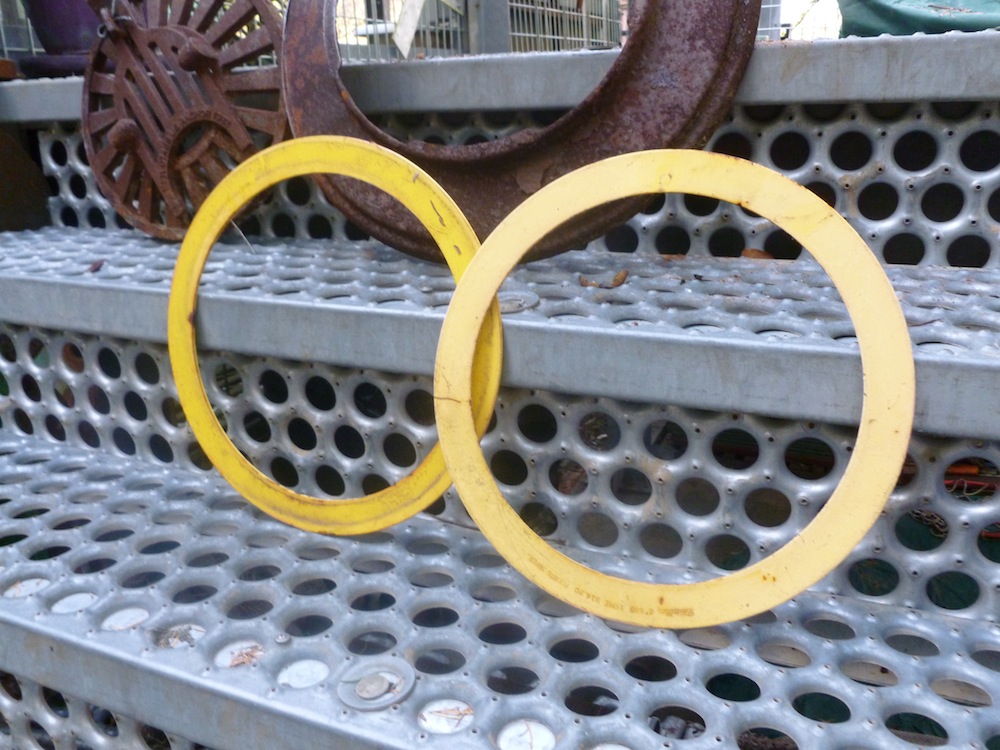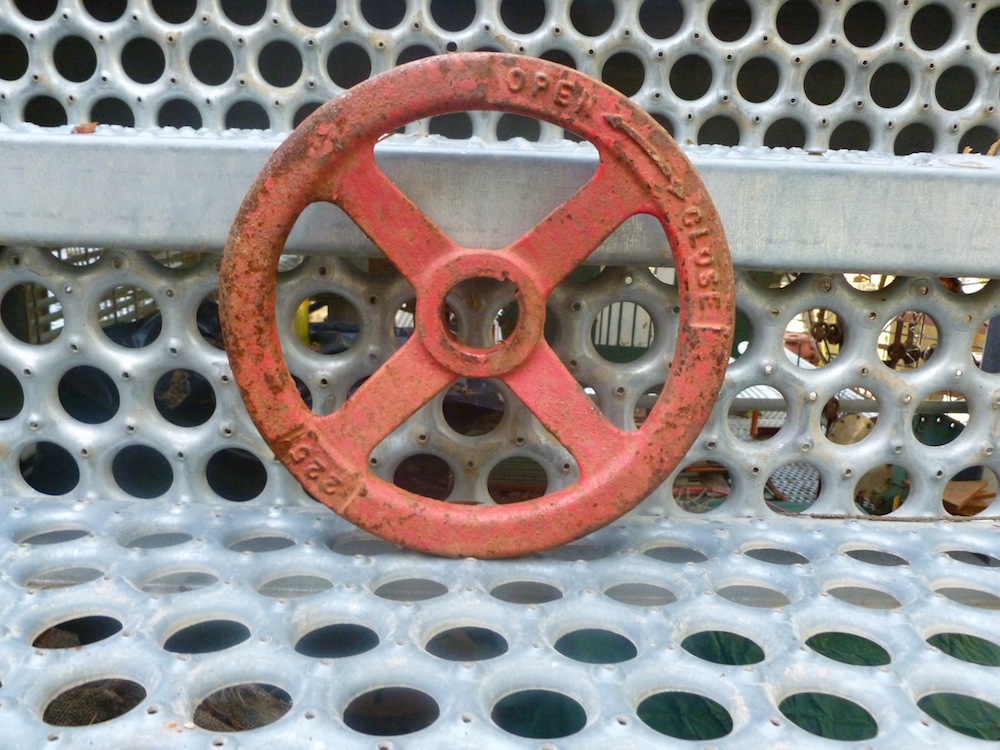 Well, then I started wondering if there were other ways to decorate for the holidays with stuff sitting around. Do you find getting the tree, bringing it home, unloading and setting it up, decorating it, vacuuming needles, and then facing the depressing task of taking it down to be a big hurdle to your holiday enjoyment? Me too – so I concentrated on the tree. Turning to Pinterest, I found a huge amount of creative ideas. If you would like to make a small, clever, but not too involved "tree" using items you have sitting around, check out the following links:
Does this help? Would you consider making a tree in 20 minutes out of household objects a viable alternative to a lot of work? Agreed – these are good ideas. Here's the Pinterest board.