Photography by Jason Kaplan
There are people who decorate and there are people who create. Sarah Nelson does both, and her home is her objet d'art. Nelson, known on Instagram as @homegirlpdx, relies on instinct to maintain and guide her visual aesthetic.
---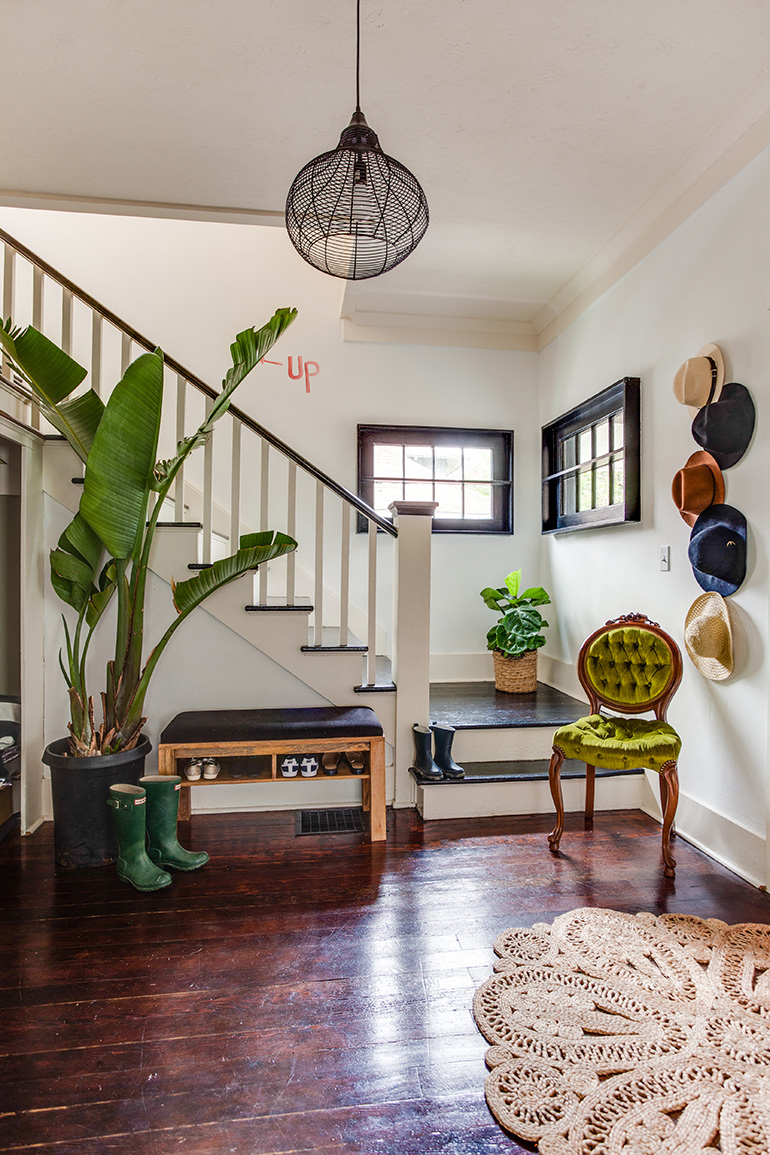 ---
When Nelson recently moved into a 1911, 2,600-square-foot, colonial-style Portland bungalow with her husband, Ian, and their two young children, she visualized beyond the home's cosmetic issues: odd closets, bad paint trims, vinyl flooring, staircases that led nowhere and a chimney with no fireplace. Old Portland homes hold history, and the house had been renovated minimally and flipped for profit at least a decade before. Traces of the bungalow's character still existed; the bones of the house were solid. It had elements and character she had been searching for: shutters, natural light, four bedrooms, an open staircase and a spacious environment suited for entertaining.
---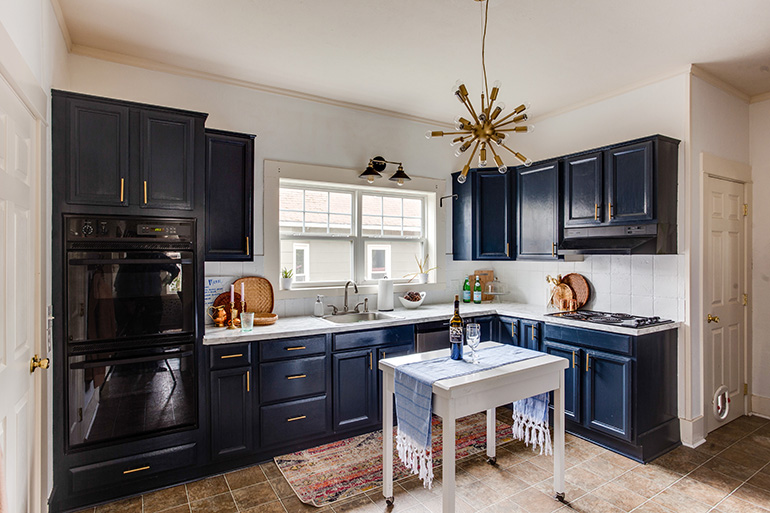 ---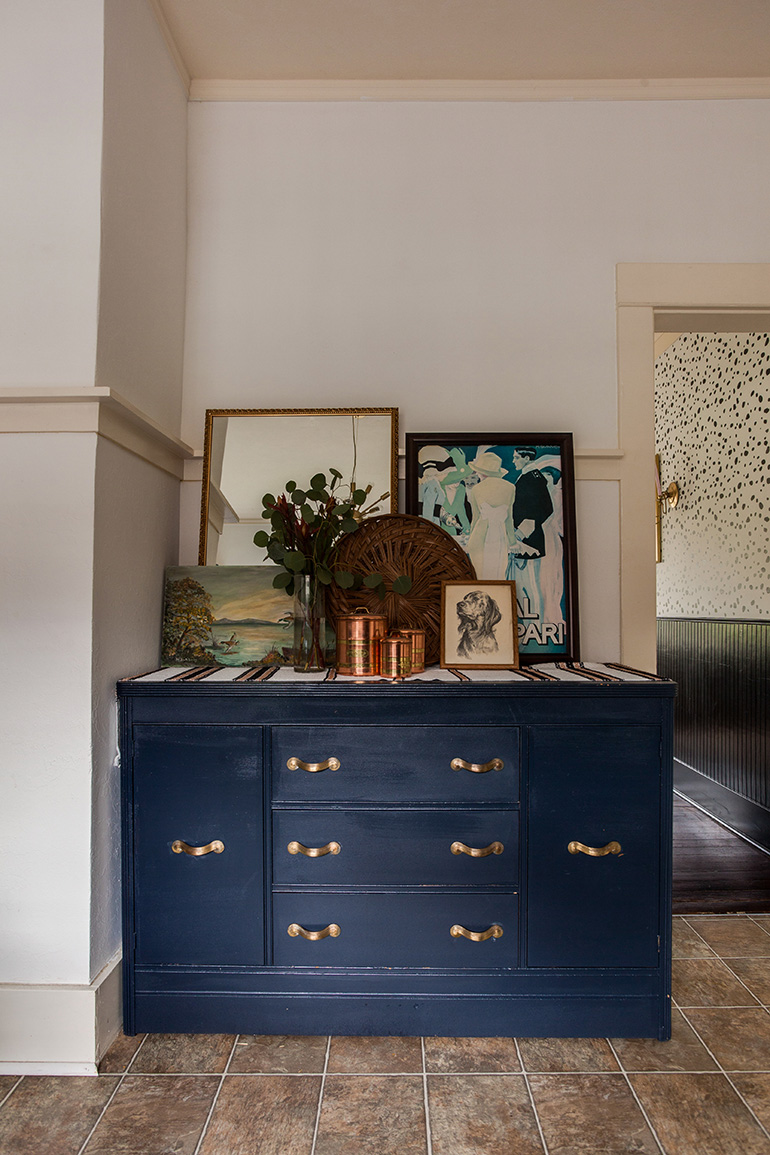 ---
Considering flaws and all, Nelson envisioned a new space — one filled with bold patterns, lush textures, shades of rose and pale pinks, brass elements, and verdant greens. She began renovating and created an Instagram account as a visual diary to document the process. Soon her account garnered 1,000 followers, catching the attention of a Design*Sponge scout who contacted her with an opportunity she could not pass on: to participate in the Design*Sponge renovation challenge.
---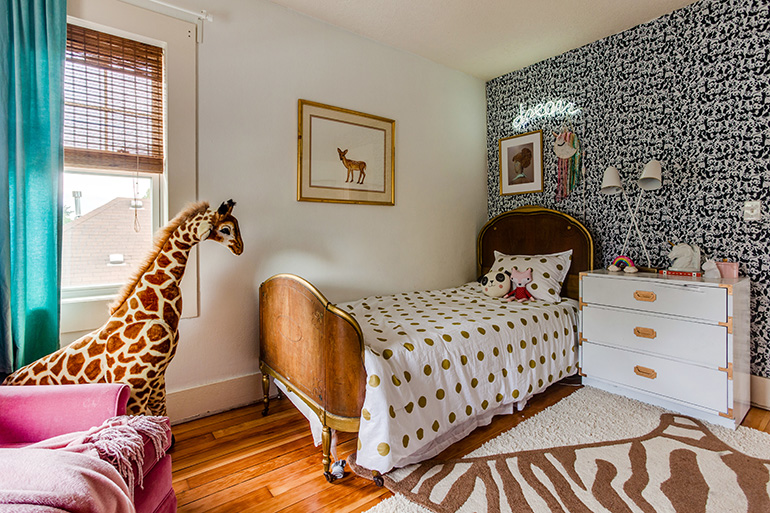 ---
In the span of three weeks, with minimal sleep, Nelson transformed the house into a home. Two young children ran underfoot as she thrifted, sourced fabrics, painted walls and did electrical wiring projects, relying upon YouTube tutorials for help from "the experts." The renovation came together in a style Nelson calls "Boutique Chic," a luxurious aesthetic vision informed by travel.
---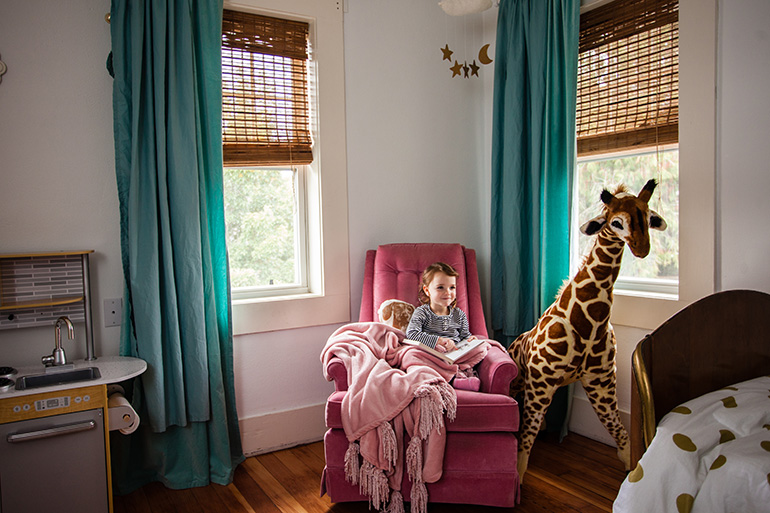 ---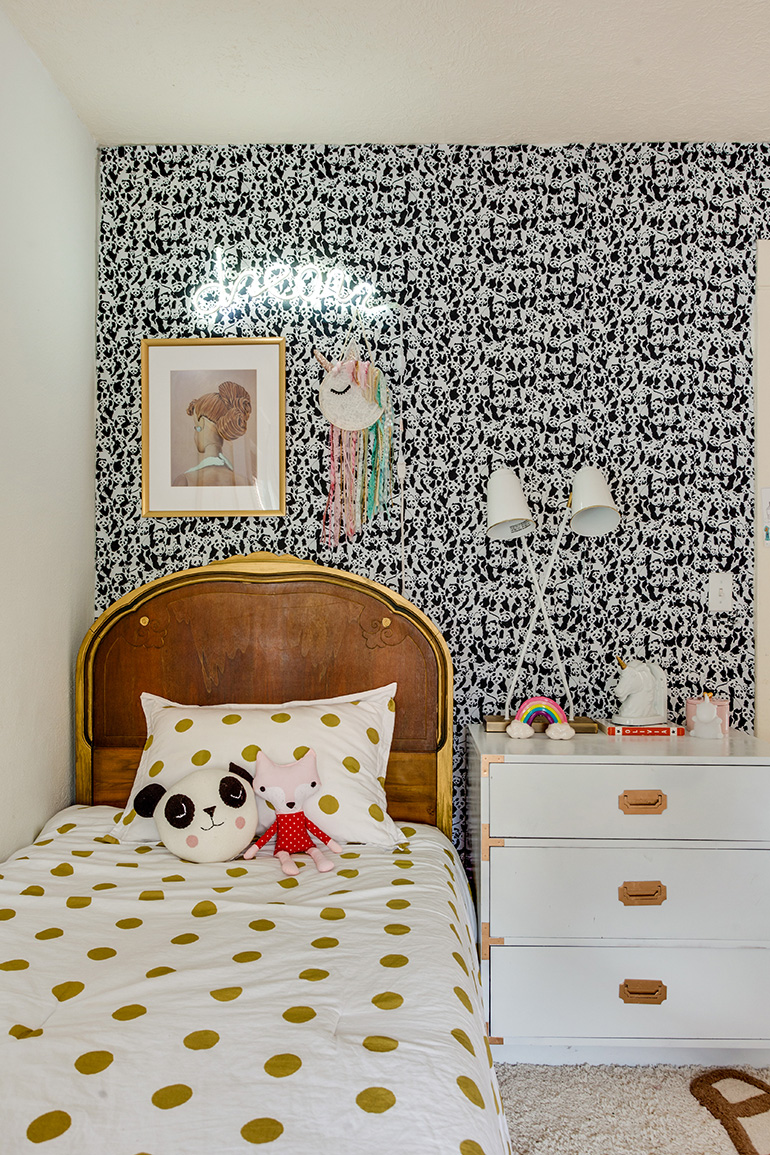 ---
Three hotels inspired Nelson's luxe visions. The bungalow's romanticism is owed to a stay in a bed-and-breakfast in the mythical Shakespearean setting of Romeo and Juliet: Verona, Italy. The "clean feeling and sleek lines" and striking visual freshness were inspired by a visit to "a really minimalistic … modern condo-style hotel built into the cliffside in Phuket, Thailand." Lastly, Portland's own Hotel Monaco was the inspirational wild card, where "senses run overload in the best way the second I walk into the lobby. Wallpapers! The fabrics of the chairs are so colorful … Unusual patterns
on the walls and unusual fabrics and textures!"
---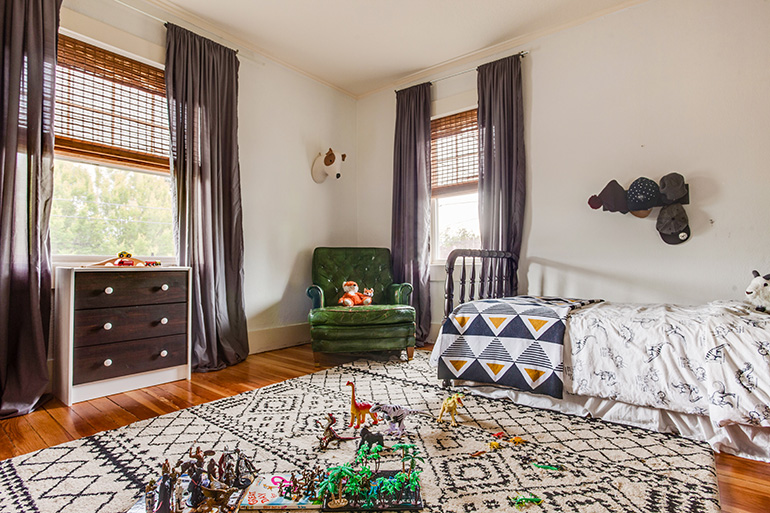 ---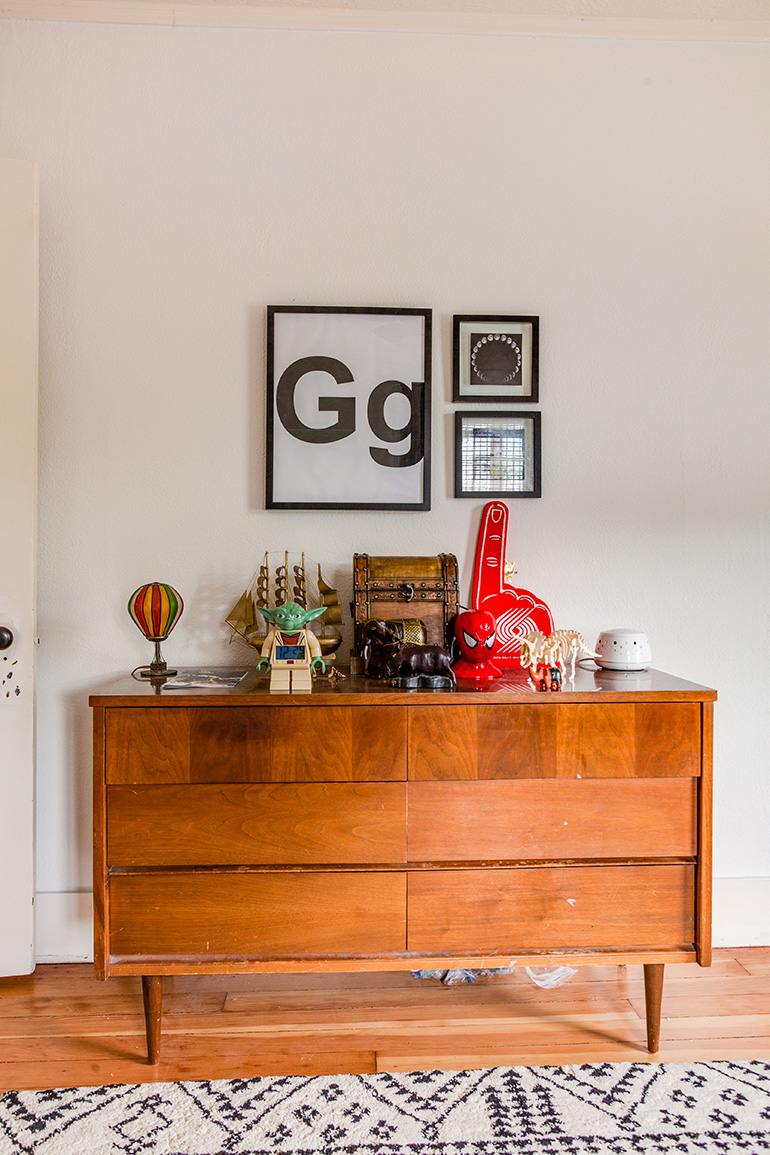 ---
"Our house isn't a literal translation" of the boutique-hotel travel destinations, Nelson explains. "I wanted it to feel comfortable and not stuffy. I mixed the gold and the pink metallics and the shaggy rugs." The Old Hollywood Regency feel is balanced by durable materials — a family lives here, after all. Kid-friendly rattan and jute rugs, combined with a damask-rose velvet couch, strike the balance between decadence and livability. Big tropical plants bring life and energy into the space. Nelson's home is a work in progress, an old home with soul and a newfound decadence.
---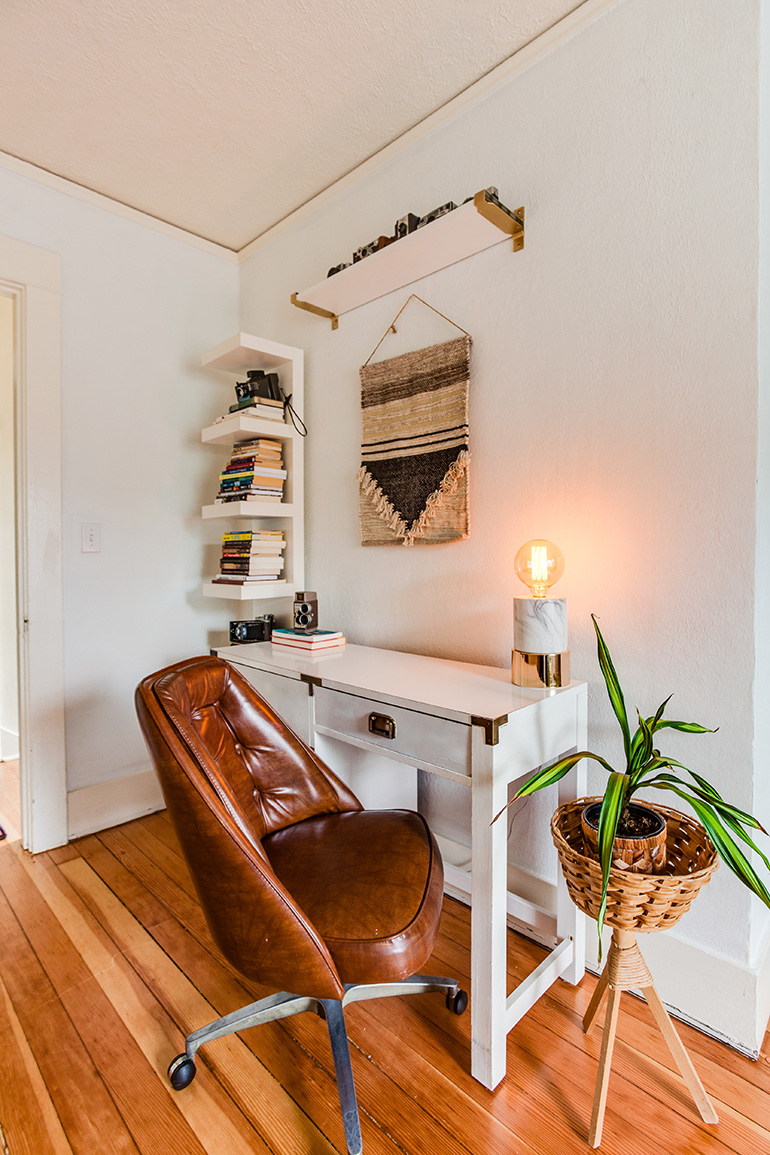 ---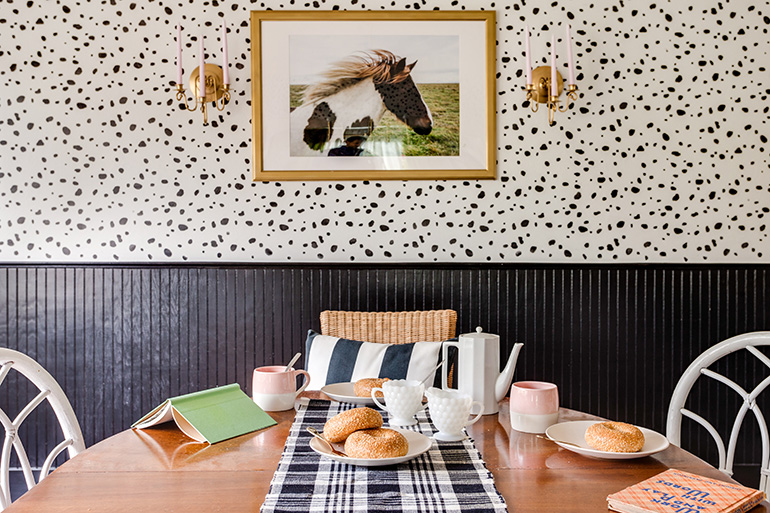 ---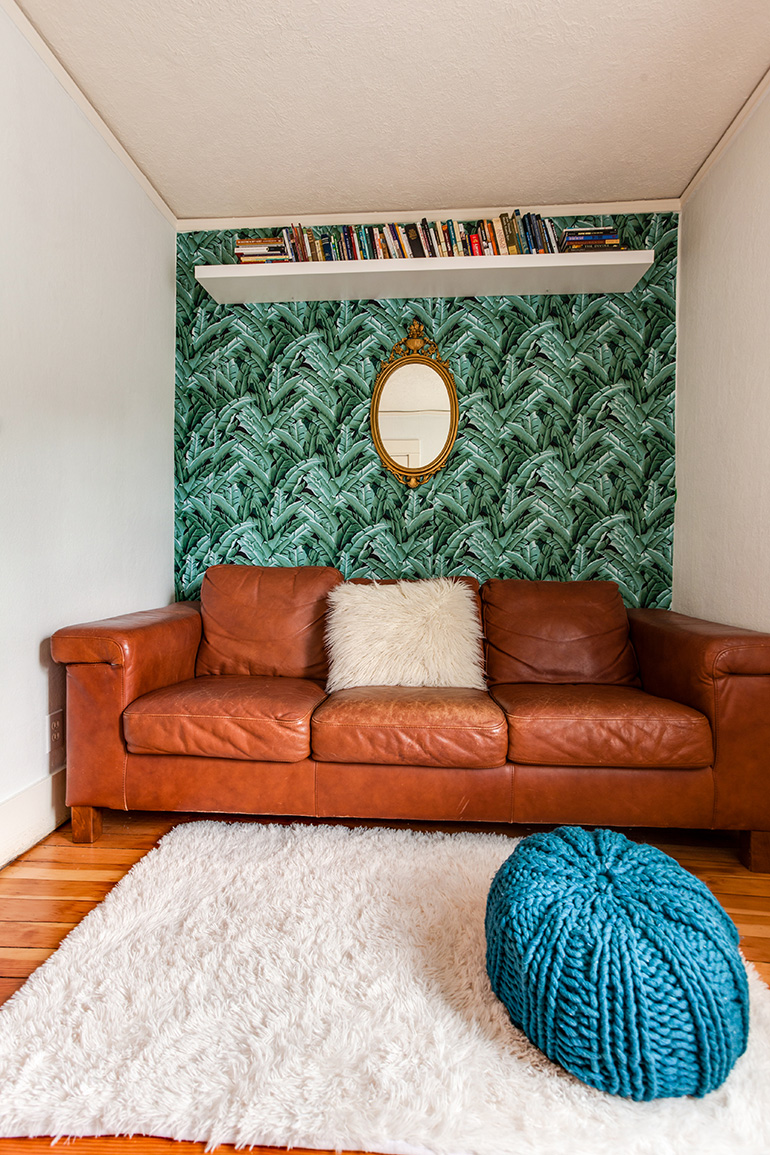 ---