Photos by David Papazian
Oregon summers are meant for hitting the road and exploring. But if you're the type of person who loves nature but can't stand the idea of roughing it, we have just the solution for you.
Glamping. Also known as "glamorous camping," the glamping life incorporates luxe items and resort-style amenities into the rugged outdoor environment, offering campers the best of both worlds. Add a dash of glamour to your next camping trip with these six tips.
---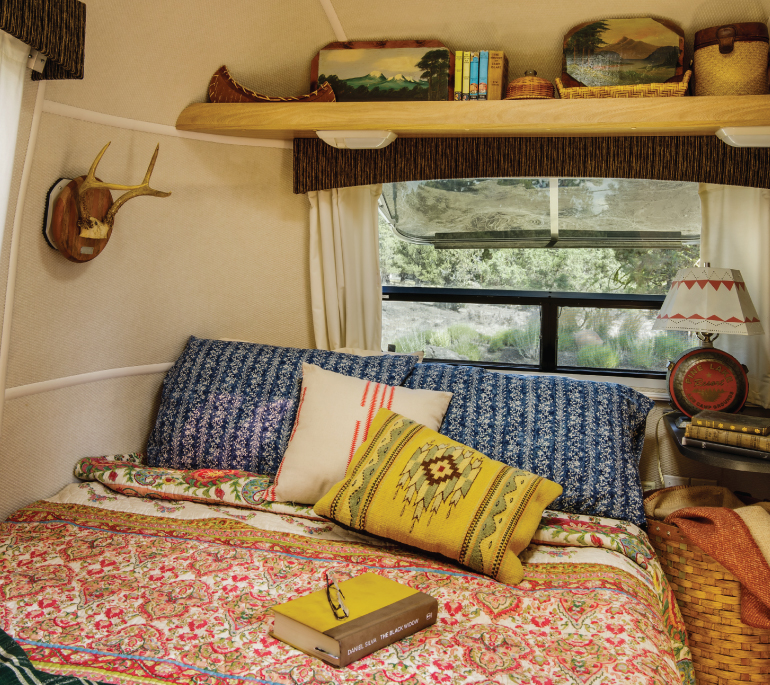 ---
01 FIND THE PERFECT RV OR TRAVEL TRAILER
There is a lot to be said about glamping in an RV or travel trailer. Everything is on board until you are ready to leave for the campsite. Just hitch up and go whenever the mood takes you, with little preparation needed. Buying or renting as vintage caravan and personalizing it with your own style can be both environmentally friendly and fabulous creative project for the family!
---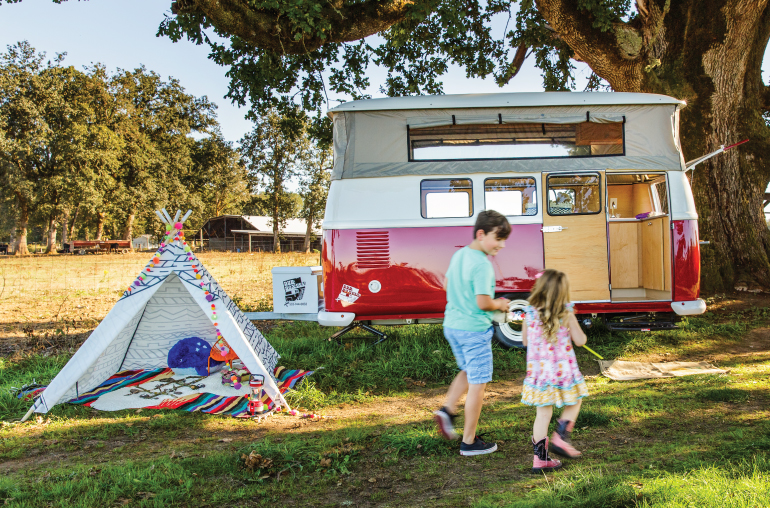 ---
02 FIND THE SHADE
When parking, choose a spot that falls within the most shade. Track the sun's position and try to find an area that will have afternoon shade to keep your RV from getting too hot. While you may be lucky enough to have A/C, chances are you're not going to want to run it all day long.
---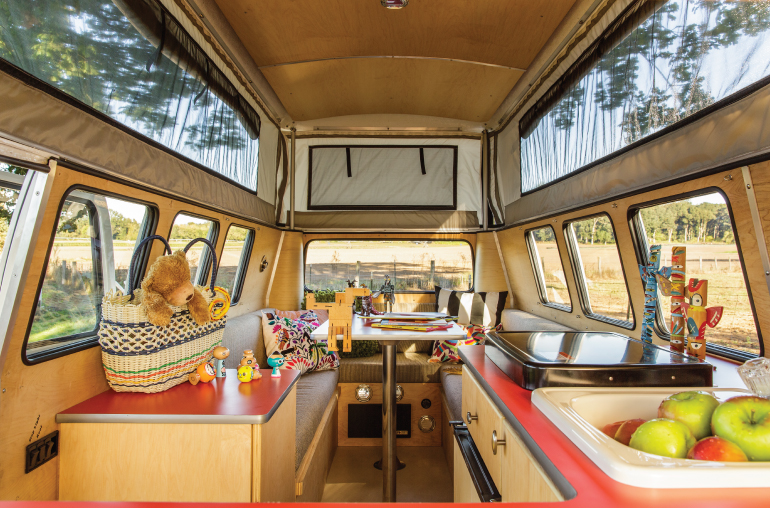 ---
03 CREATURE COMFORTS
What will make your camping experience luxurious and glamorously comfortable? Think about the interior of your RV or travel trailer and style it out with more than just the essentials. However, don't dash out to buy all new gear for your trip. An excursion to the thrift store or a quick browse on Ebay may be all you need to spruce up your space.
---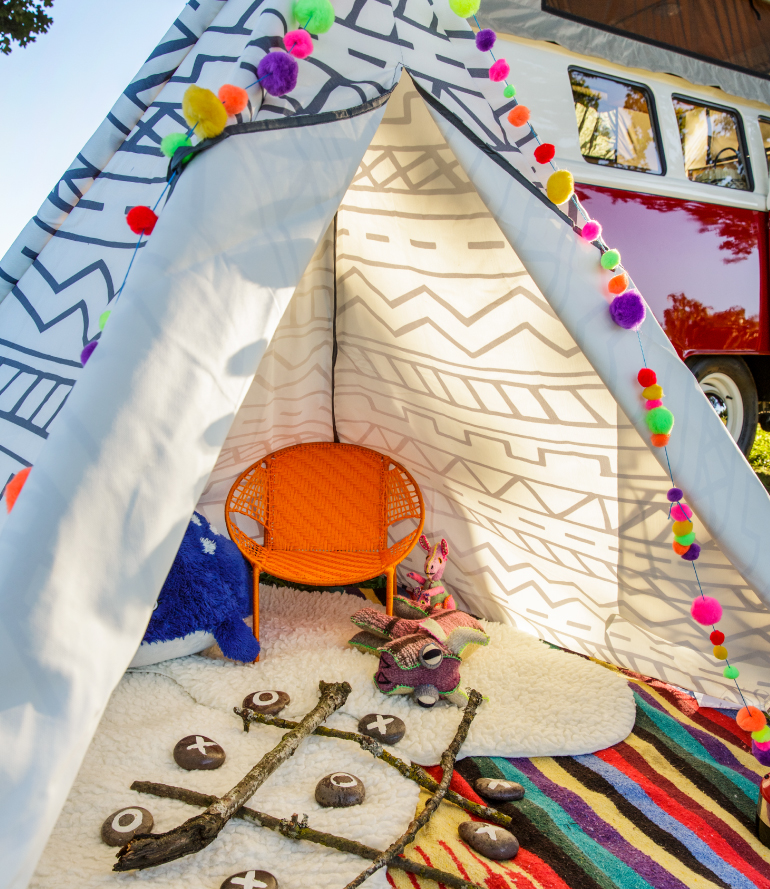 ---
04 PLAN MEALS
Write out a meal plan before you go and prepare the food before packing. You might not have a lot of space or even time to prepare your meals once you arrive at your campsite, so make it easier for yourself and your camping buddies by doing the pre-cooking prep work and putting items in clearly labeled tubs before you leave. With the extra time saved, you can afford to relax and indulge in a couple of glasses of your favorite summer wine. After all, what defines glamorous camping more than sipping wine under the stars?
---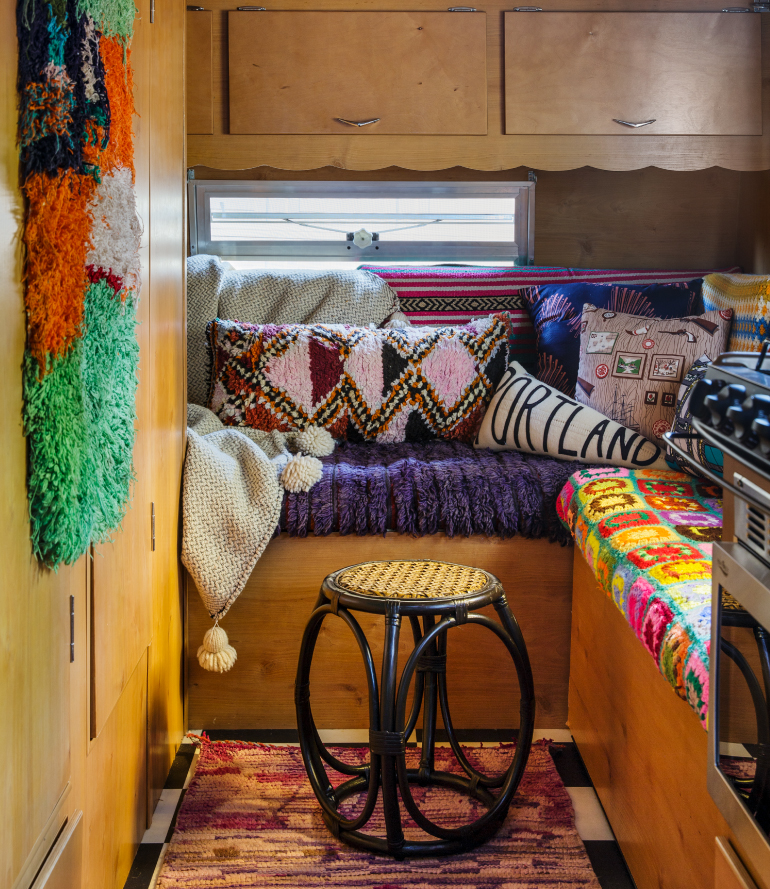 ---
05 THINK ABOUT GADGETS
A glamping weekend is all about gadgets; think charming, fairy lights, that will help you find you way back to your campsite in the evening or a trusty Swiss Army Knife that has all sorts of uses, from opening tins to filing your nails. If you're worried about your phone running out of juice, invest in a solar power pack, which can charge your phone even when there are clouds in the sky.
---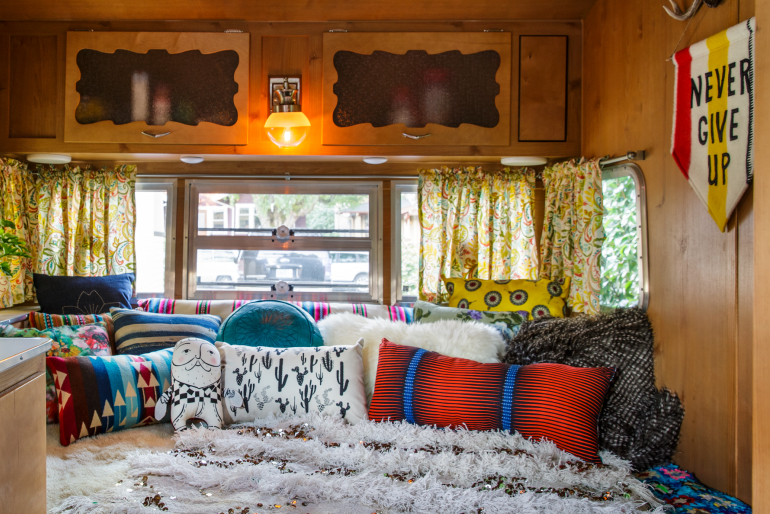 ---
06 PACK PLENTY OF ENTERTAINMENT
Of course, the entire purpose of glamping is to enjoy nature so we have one hard and fast rule; no tv/computer screens. This is a time bond with friends and family so make sure you bring a selection of board and card games to play. Also, plan ahead for a few hikes and allocate time plenty of time to play in the water.
---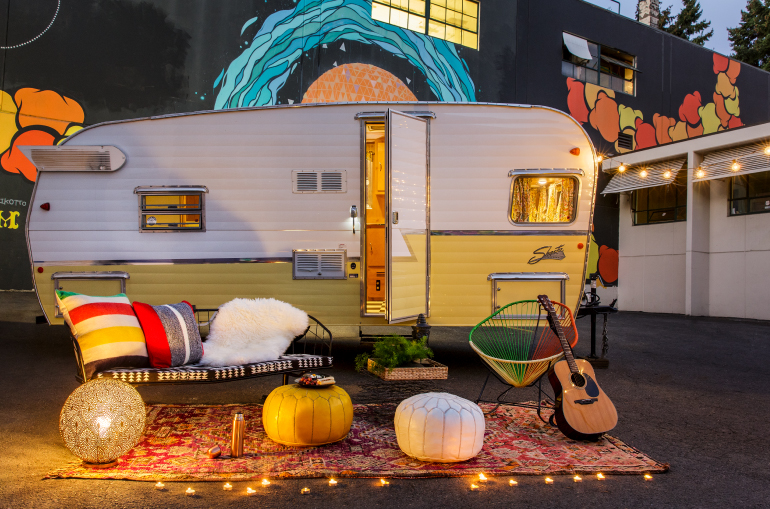 ---
Glamping Essentials
Indoor/outdoor rugs
Lanterns, tea lights, string lights, etc.
Pillows
Cozy blankets
Cocktail kit
Assorted glasses
Bottle opener
Comfort throws
Deckchair
Fire Pit
Slippers
Luxury bath products
Fluffy towels
Games
Fresh fruit and veggies
A good book