Occasionally, near the end of a renovation, I begin to doubt the impact of little details. You've been there—when you've already dedicated so much time to selecting new countertops, appliances, sinks, or, that you begin to accept the mostly-complete state of the room, and push off the additional work of finding finishing touches.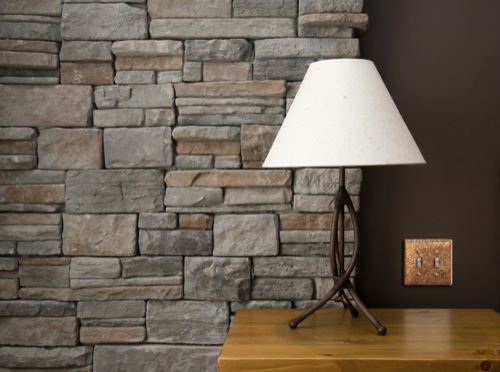 When that starts to happen, I try to remind myself of my mother's formal dining room. After a significant redesign years ago, she employed a surprisingly small, but effective technique to distinguish the room – a unique, decorative light switch. As soon as I walked into the room and flipped the beautiful beveled mirror switch plate she had chosen, it was an instant reminder that I was in the "fancy" room. Despite the other beautiful elements in the room, I always particularly appreciated the attention she put into that light switch.
If you've delayed implementing your shiny, little details, it's been long enough! Lucky for those of you planning to highlight your traditional, rustic, western, or contemporary décor, high quality, artisan copper accessories are a simple yet striking touch that can complete any room.
Artisan copper, when compared to manufactured or bargain metal accessories, stands out and outshines with its exquisite living finishes and hand-hammered textures. Homeowners tend to love that copper accessories have a warm, soft appeal that coordinates well with many décors. Look for a vendor that offers copper fixtures and home décor in several finishes ranging from the bright copper of a shiny new penny, to a dark chocolate or espresso color – the colors that either develop naturally over time, or are applied with fire and oil techniques in a studio. The copper finish you choose for your light switch plate or mirror frame, not to mention size and shape, is often customizable to your personal taste and unique design.
Some of the best quality artisan copper pieces, including sinks and lighting, are handcrafted in a region of Mexico called Santa Clara del Cobre. Generations of artists in this region are renowned and gifted copper smiths. You'll find plenty of copper pieces to complement your design, whether it is for the bathroom, kitchen or office.
Make sure you put the finishing touch on the room you've spent so much effort perfecting. Strategically place a few artisan copper accessories—from my experience, they really make all the difference!