By Meredith McEntee
With a new space comes great opportunity—time for fresh creations on a blank canvas. We know this as fellow lovers of home design. I had this opportunity last month when I moved into a one-bedroom house in North Portland. But the new space raised questions for me—how exactly should I set it up? The living room wall was especially expansive with vaulted ceilings—more space than I knew what to do with.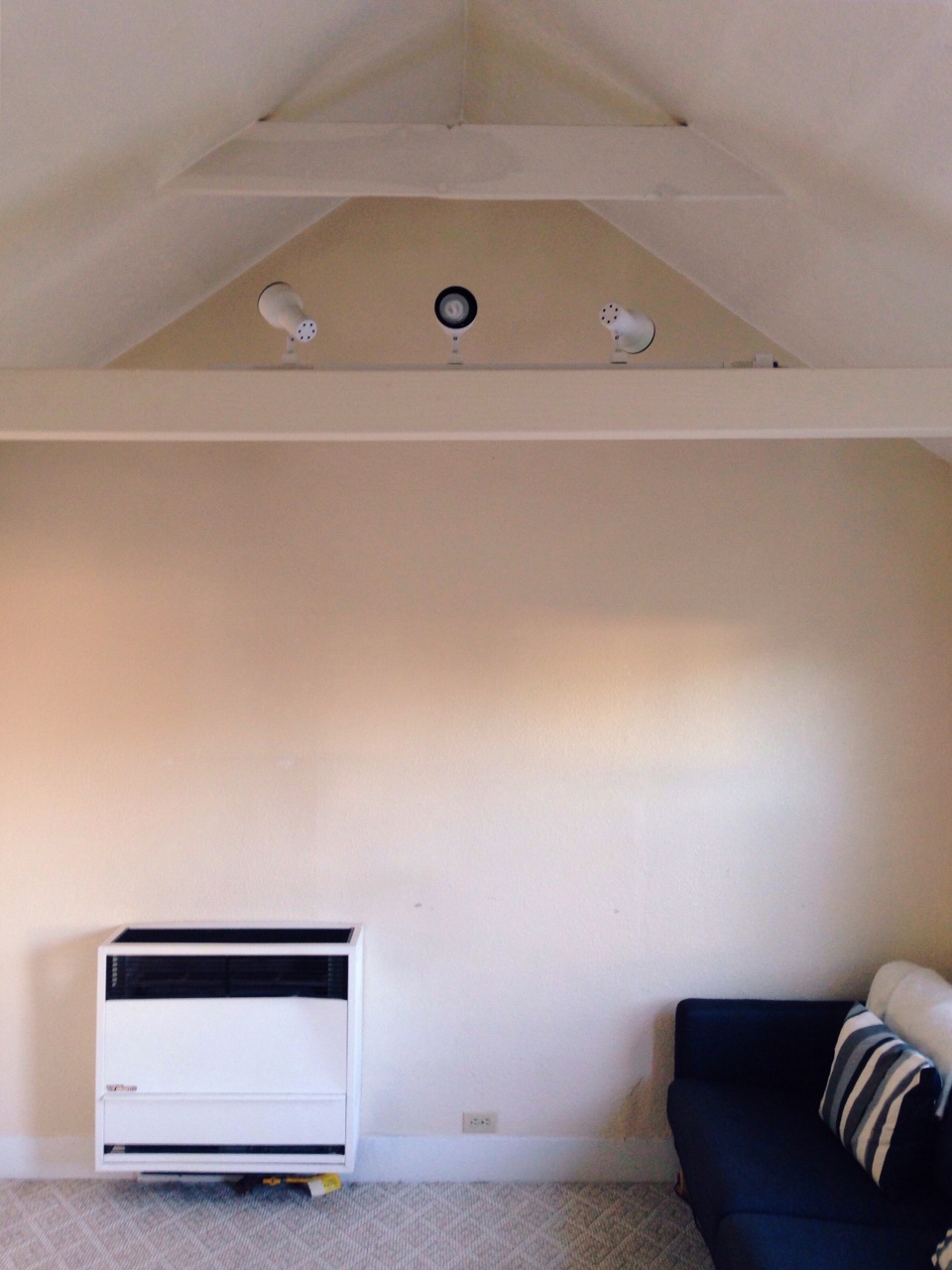 I turned to a new app called Fittzy for guidance. It's a powerful interior design tool that helps you visualize a given space before you place even one nail in the wall.
Do you have a stack of framed photos? Are you considering adding a new piece of furniture to a room? Fittzy helped me see all those kinds of ideas come together before I started the heavy lifting. I could visualize the layout of my art on the wall and could window shop for new items from the comfort of my couch.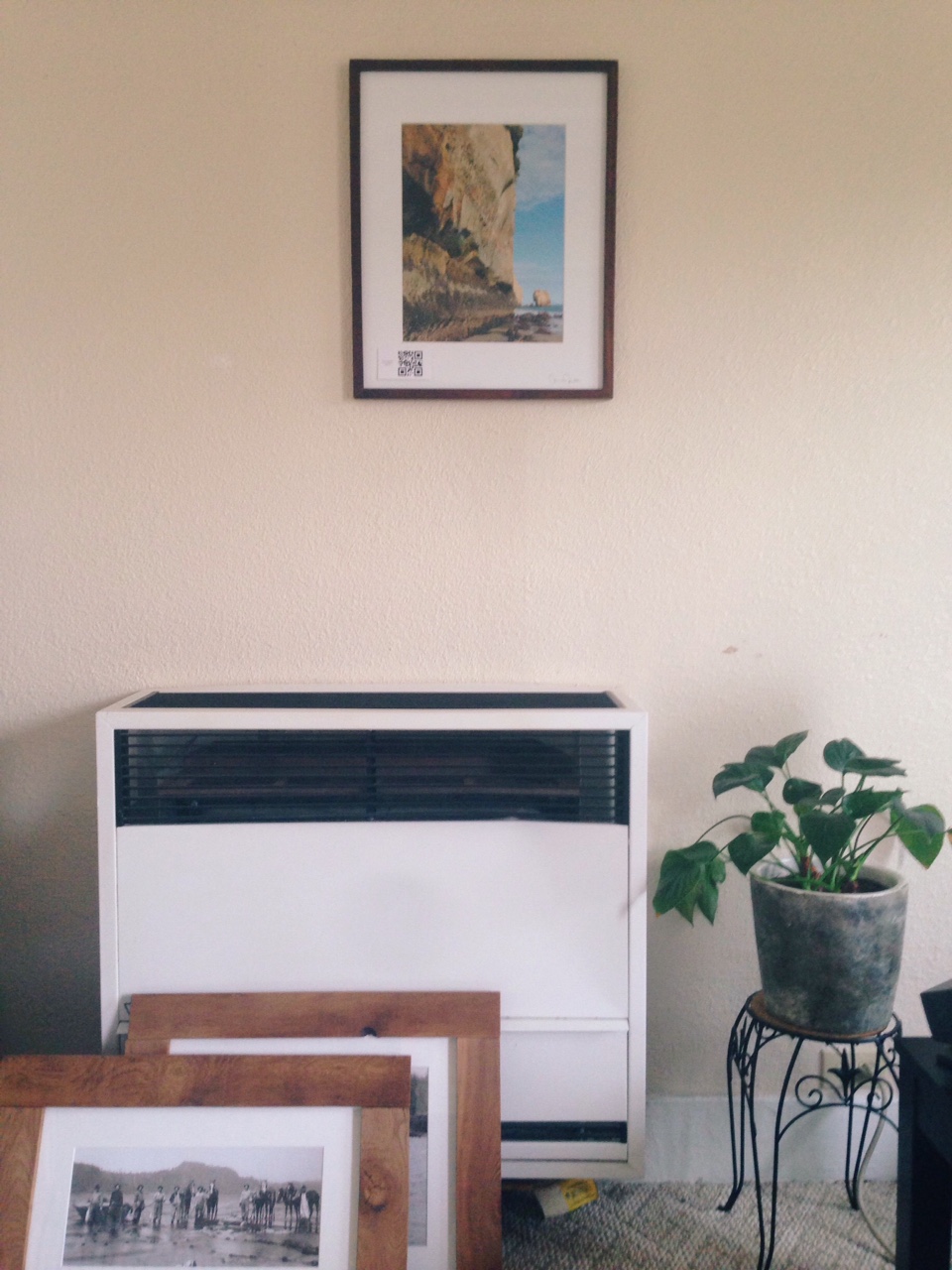 I started by assessing the Fittzy account options available—Premium, Professional, and Art Partner. Premium was a good fit for my pedestrian design needs. Professional and Art Partner accounts have access to added tools and brand exposure, for a monthly subscription fee—handy for retailers and artists.
Following the tutorial prompts, I gathered images of my space–  well-lit photograph of my living room wall, then an image of each framed photo I was planning to hang. I made sure to include the Fittzy smart code–my personal favorite part of this app. This smart code—similar to a QR code—automatically captures the measurements of an item in the shot, ensuring that your final image is accurately to-scale. All of these images saved in my Fittzy gallery, so I could add them in layers to the living room base.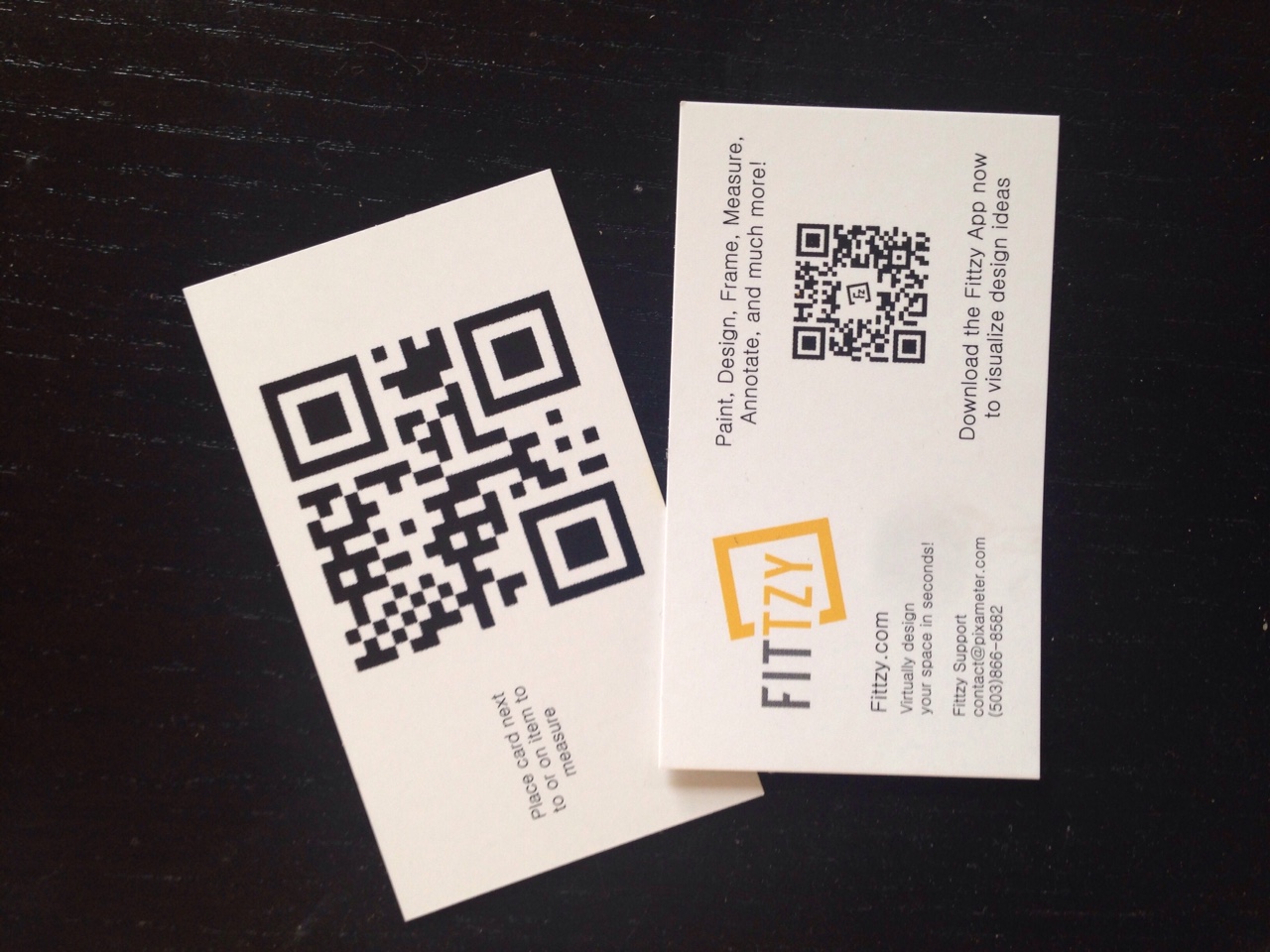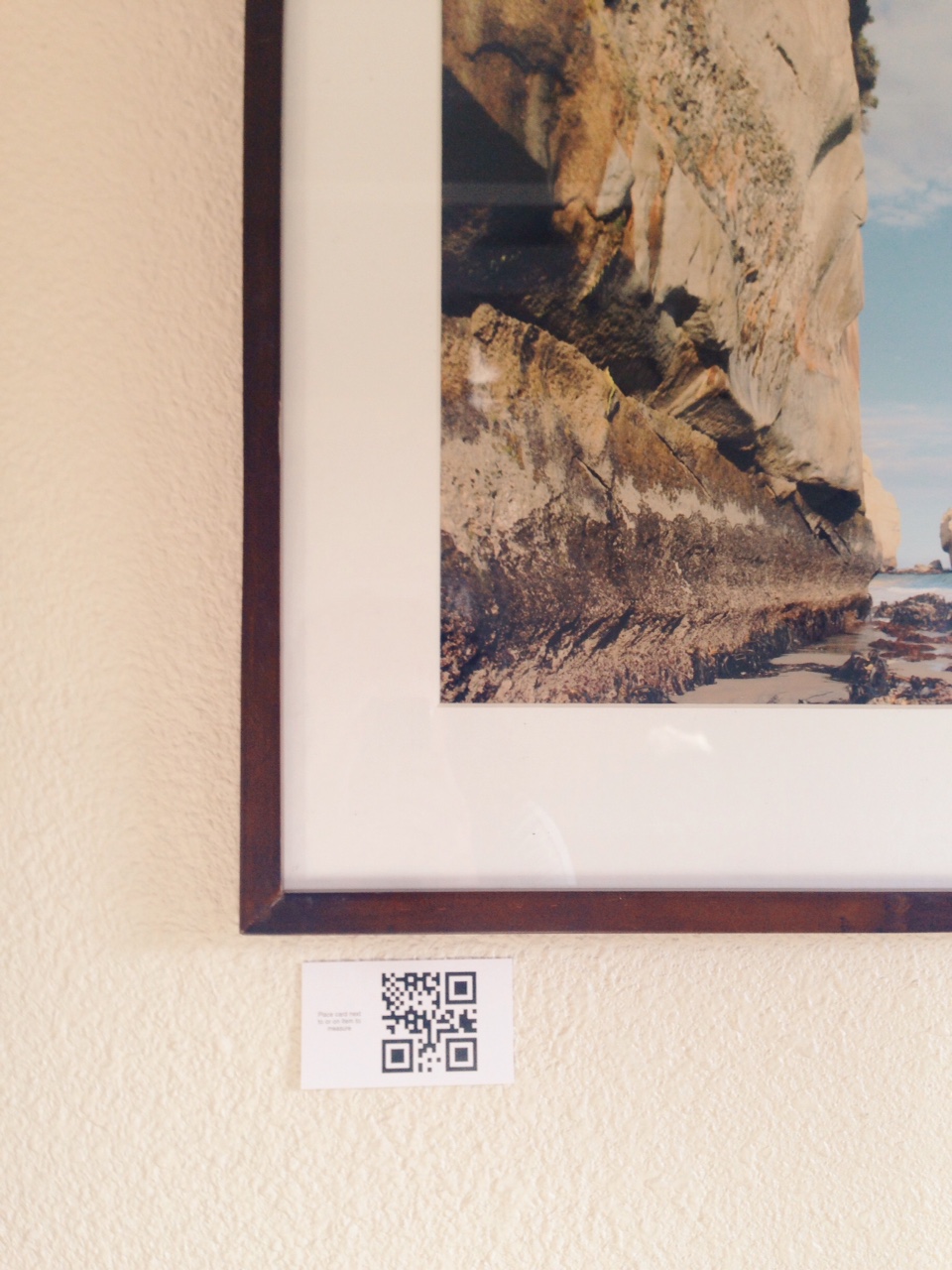 The toolkit is straightforward and versatile—your basic crop and rotate functions are there, but so are tracing (for measuring an irregularly shaped object) and annotation (for taking notes).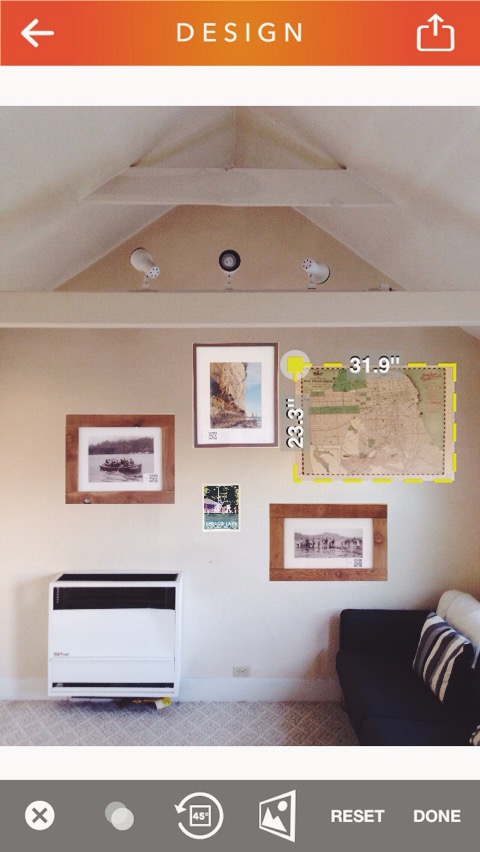 During the week, I would play around with my designs, shifting frames to new places on the wall and browsed stores for console table options that would cover that eyesore of a heater. I could even test possible paint colors from Miller Paints and Sherwin Williams Paints for a really refreshed look.
I could see the different versions in full color and all with a few swipes of my finger. It felt like a game, but with real life results. After several "design sessions," I decided on a collage layout. It broke up the wide neutral space and added some variety to the room.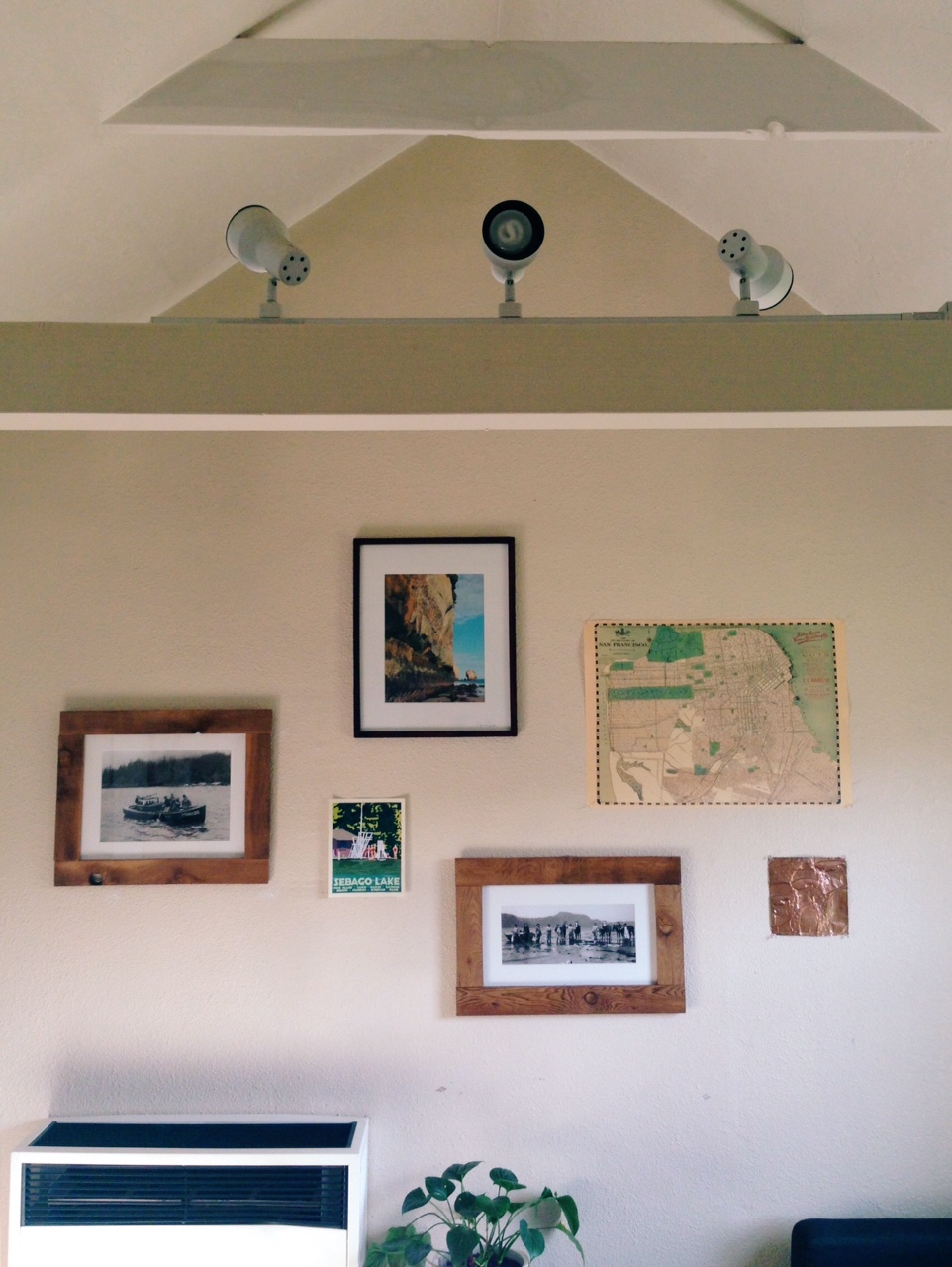 I ended my project here, satisfied that the frames were on the wall, though there's always room for more development. I am still shopping for that console table and will consider adding a new paint color, but Fittzy helped me get started making my new house a home.