Photos by Nancy Ranchel
How many times have we talked about the fact that it would be easier to get a guy to ask for directions than to find a good light fixture at a decent price? Or even a decent light fixture at an exorbitant price? It just ain't happening.
Well, folks, it's time to revisit the DIY corner, that weird spot where salvage and some electric cord meet with you in the middle. If you're lucky, you bring with you some hand / eye coordination and the ability to read directions. If you have neither of those skills, come hang out with me. I can commiserate.
We're talking about the odd and irrefutable fact that light fixtures can be made from pretty much any old found object. You need to drill a hole and wire the damn thing – and the damn thing can be anything from an old hat to some vintage Tupperware. No joke, but I can tell you think I'm high. So let's use pictures and visualize a new world order.
1. Here's the old hats, and here's the Tupperware. Believe me now? Let's keep exploring our salvage options.
2. Do you have a collection of old kitchen molds? It's time to put those suckers to use.
3. If you can weld, a whole new world of light fixtures opens up.
4. Don't forget that you can ceiling mount just about anything.
5. Are you a candle fan? Think outside the candlestick, and explore funnels for your mood lighting.
6. Lampshades can be made from anything, like upside-down casserole dishes or mixing bowls, or (my fave) a vent fan.
7. Bare wire lampshades can be woven with anything, including pages from books.
8. At a scrapyard recently I found the pulleys and curved metal pieces you see in Pics 1 and 2 above. Whaddya think? They would work for these pulley lights and cymbal lights, right?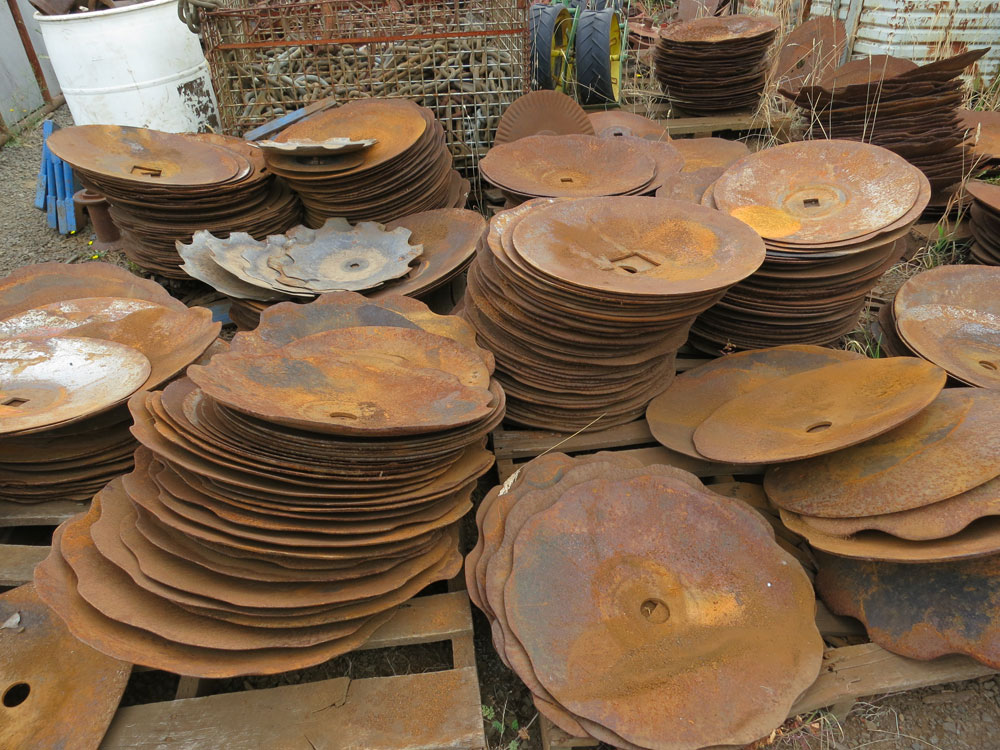 You are NOT limited to the crappy light fixtures found in most lighting stores. You can take pretty much any cool thing you have, like teacups or car parts, and make a fixture. As for cord, there's some cool stuff out there these days, too, like cord with stripes. If you don't have the skills to do the drilling and wiring yourself, Google electrical repair shops in your area and make some calls. You'll find someone to make your light. The upside? Nobody else will have your teacup and striped cord light fixture. You'll be the only badass rocking that look in your bridge group. So get to it.