When walking through the door of the Dream Bedroom Makeover winner's home, Christy Gregor, you could feel the energy of a project-making day.
Husband, Steve Gregor, was carefully maneuvering furniture that had been moved out of the bedroom and designer, Amy Troute, was laying down a piece of plywood for the making of a headboard.
As Troute and Gregor struggled to maneuver the large piece of plywood out the back of a mid-sized SUV, I remarked, "there's much more to being an interior designer than coming up with great ideas, huh?"
Troute couldn't agree more.
An often overlooked element of Amy's job as an interior designer is coming up with creative solutions for the objects she plans to furnish a space with. With a new and larger mattress from Parklane Mattresses being included in the contest winnings, Amy and Christy had to decide on what to do in regard to the bed's headboard. 
With a budget in mind, Amy and Christy decided that instead of buying a new headboard, they'll make a custom one.
After gathering the necessary materials (drapery fabric, upholstery batting, a 68″ by 56″ sheet of plywood, and salvaged wood from Salvage Works) Amy and Christy got to work.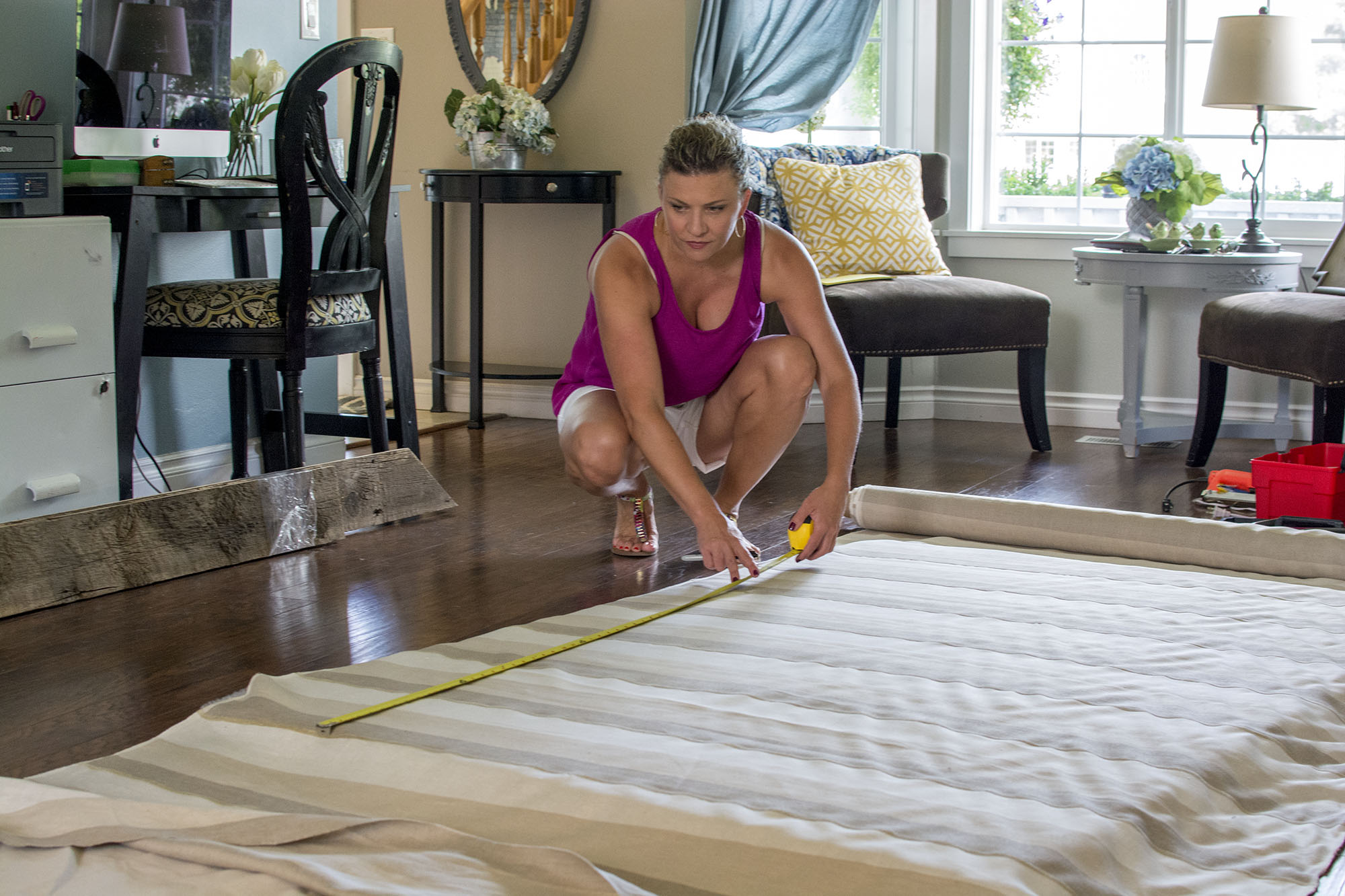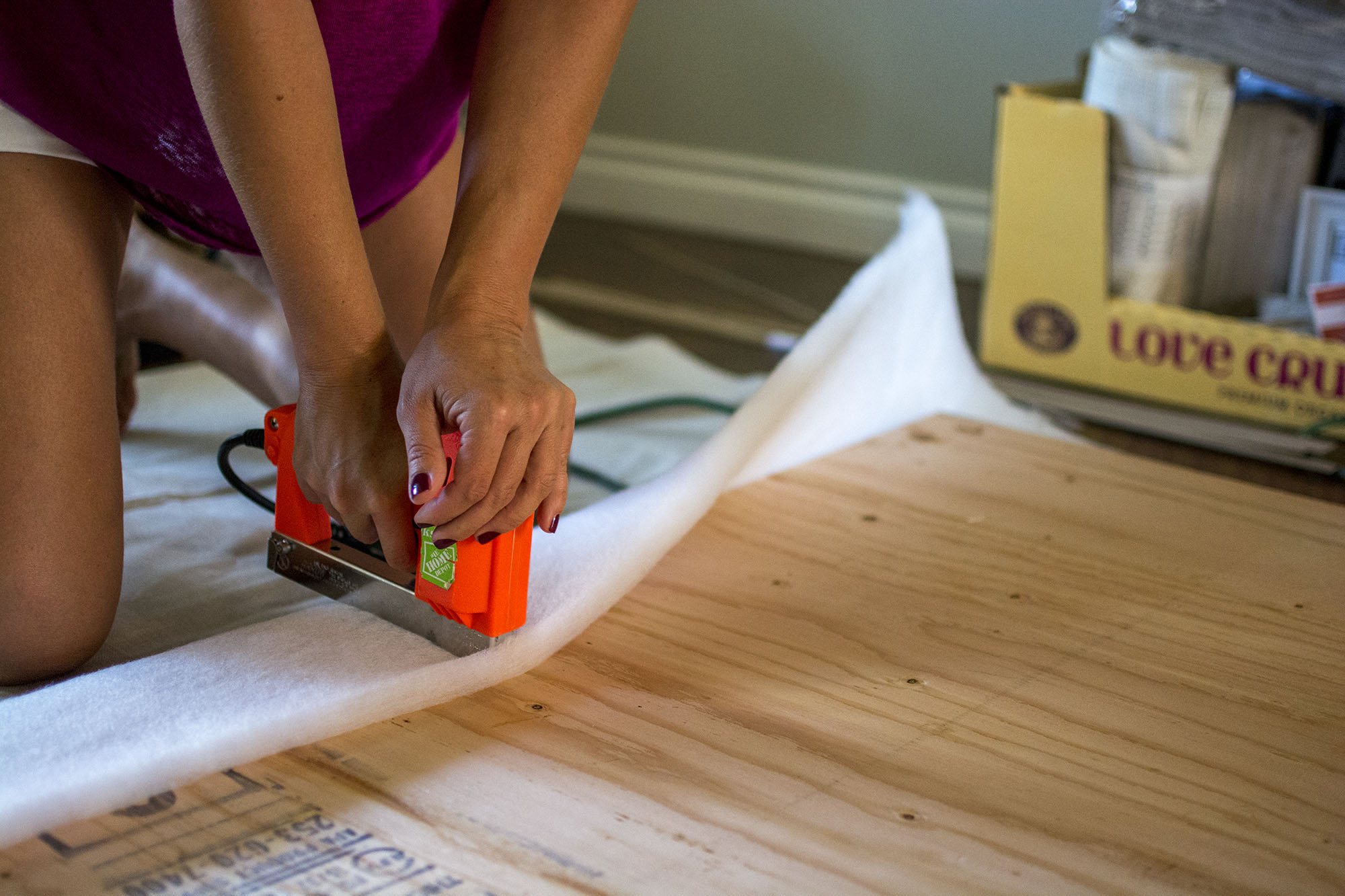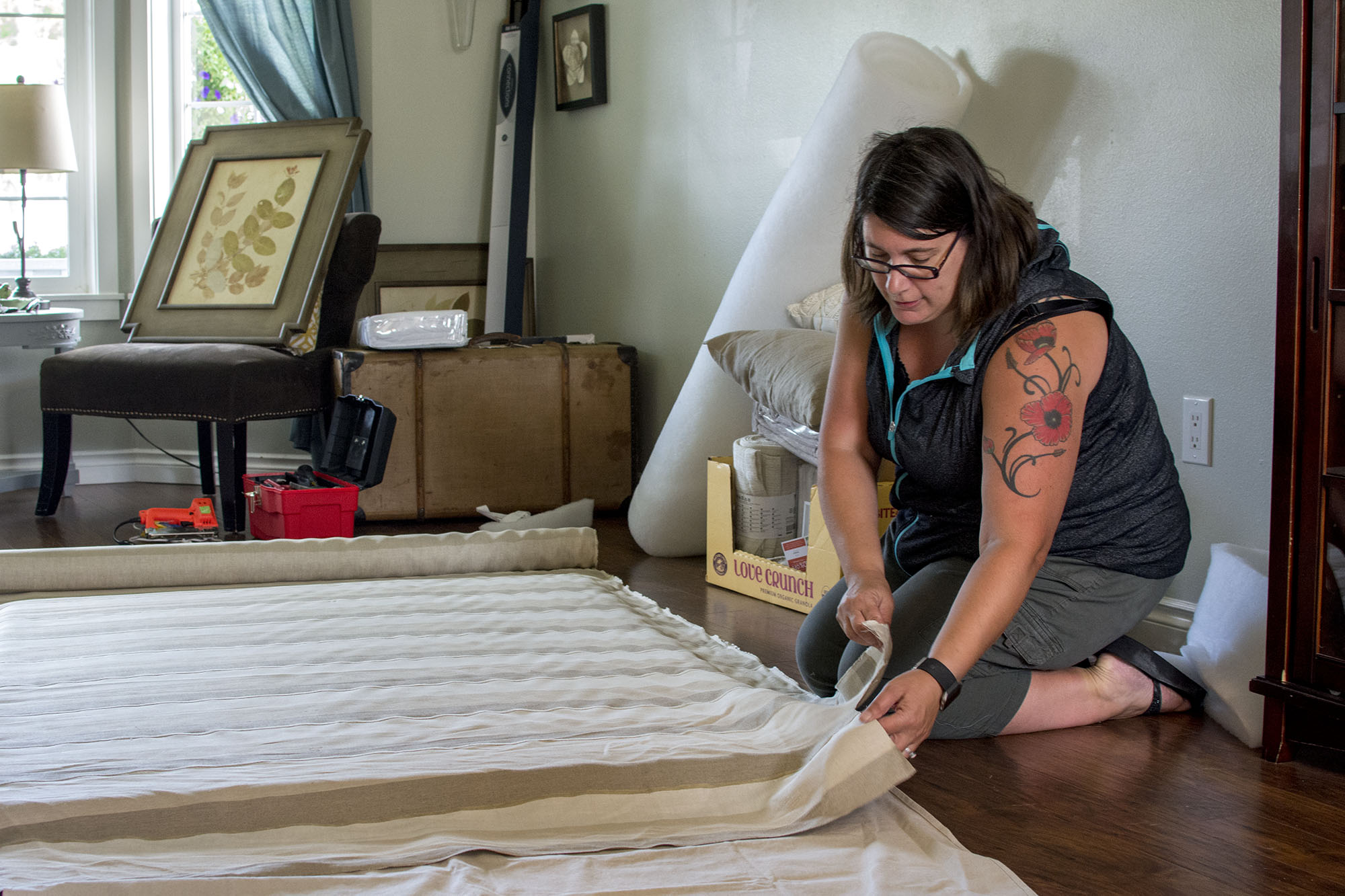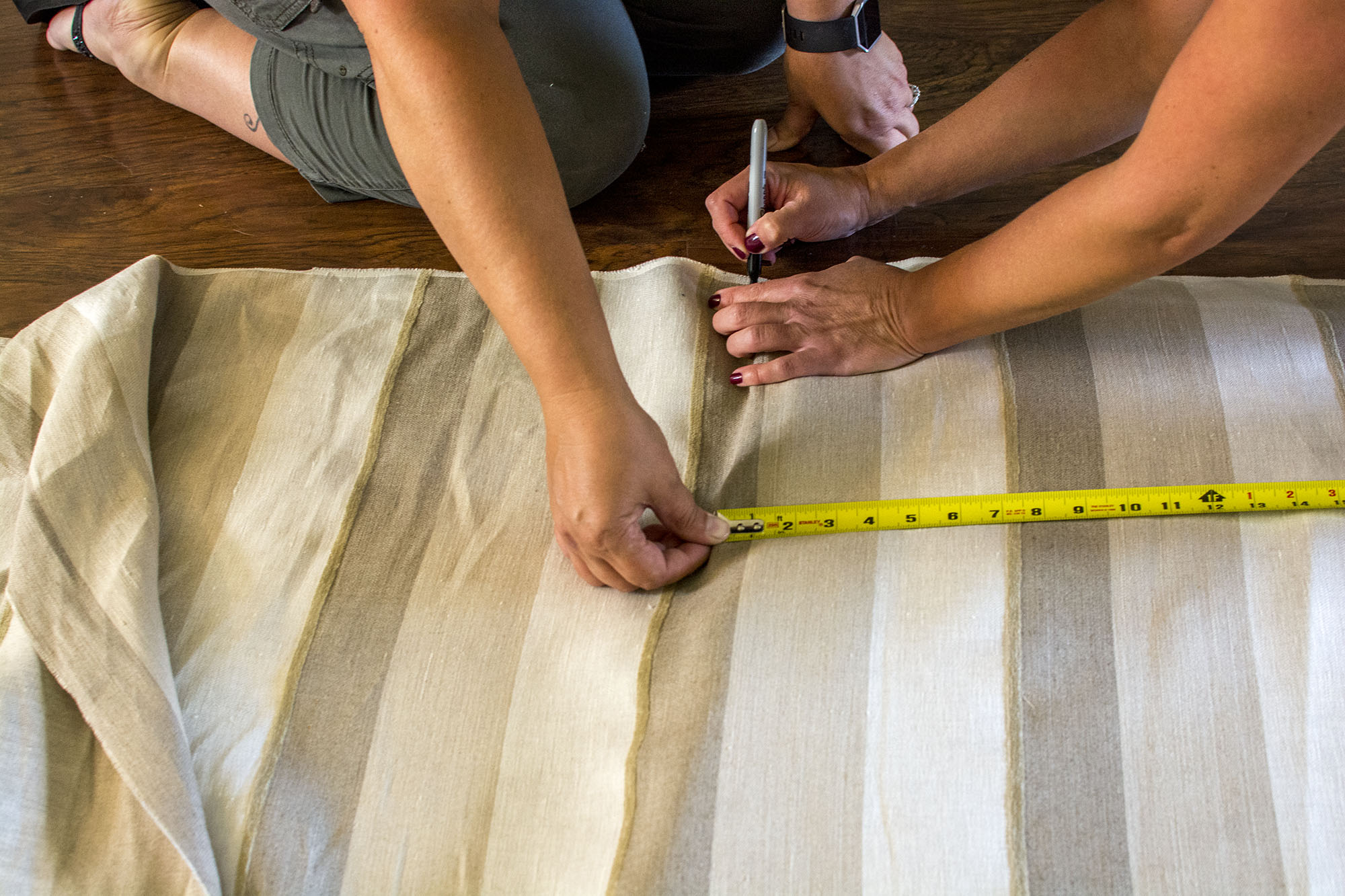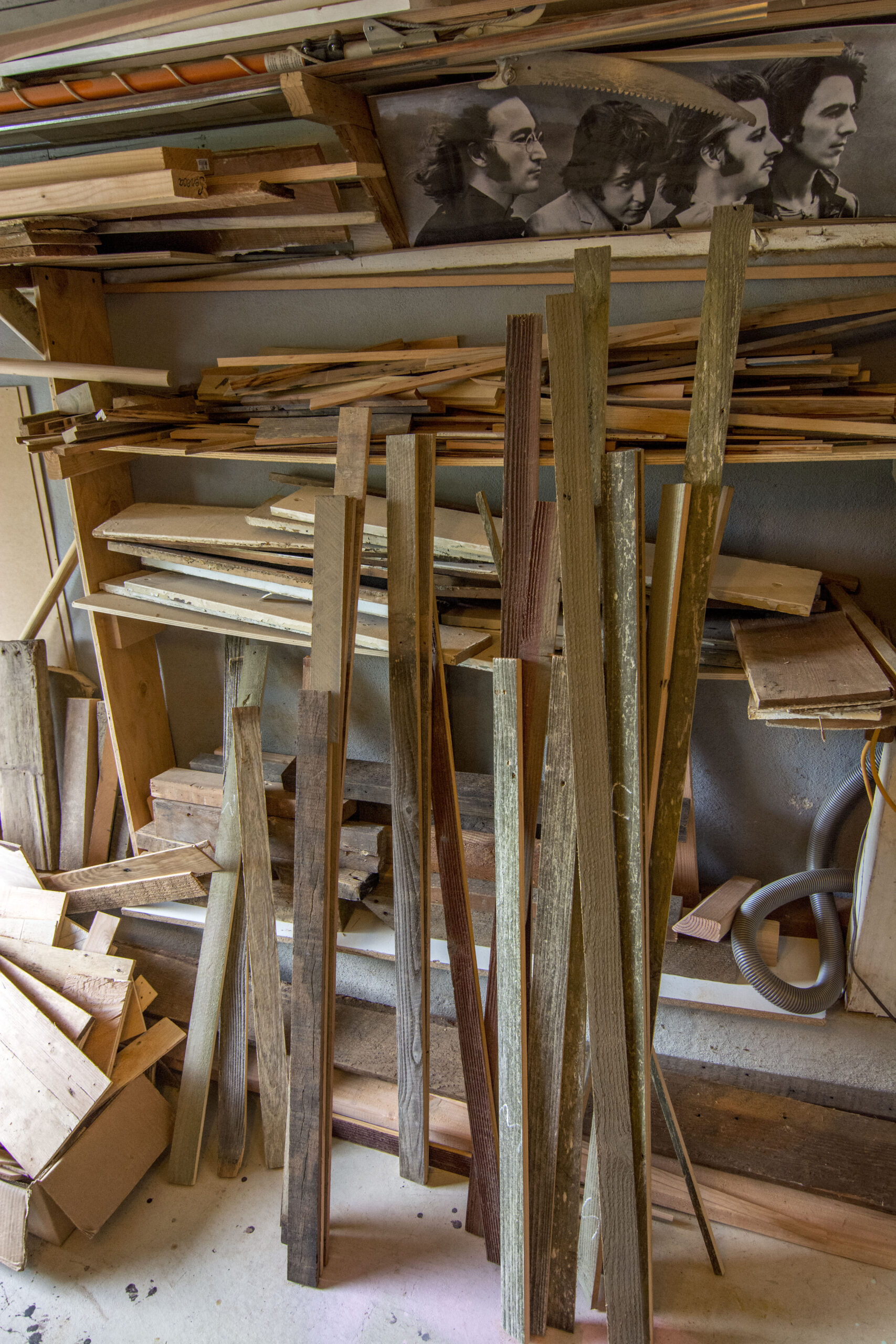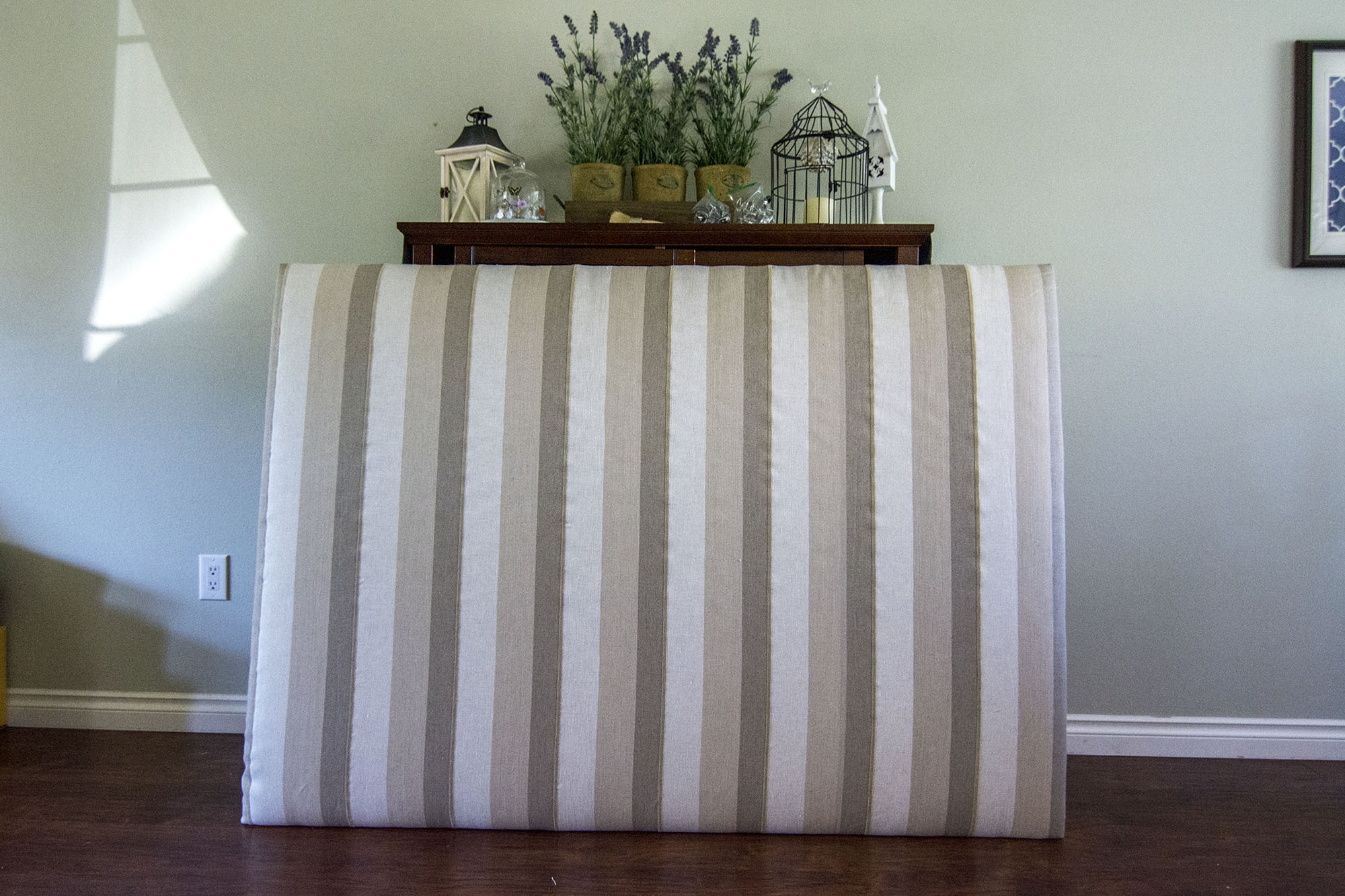 What the pair ended up with was better than what they could have purchased new. It is the exact dimensions Amy and Christy wanted, the ideal color palette, and the building process itself provided the pair a time to connect with one another. 
Once the salvaged wood frame is attached to the headboard and it is positioned into place in the bedroom, Christy and Steve will be able to rest their heads on not only a beautiful headboard, but a piece of furniture that represents the story of a friendship between an interior designer and her client.