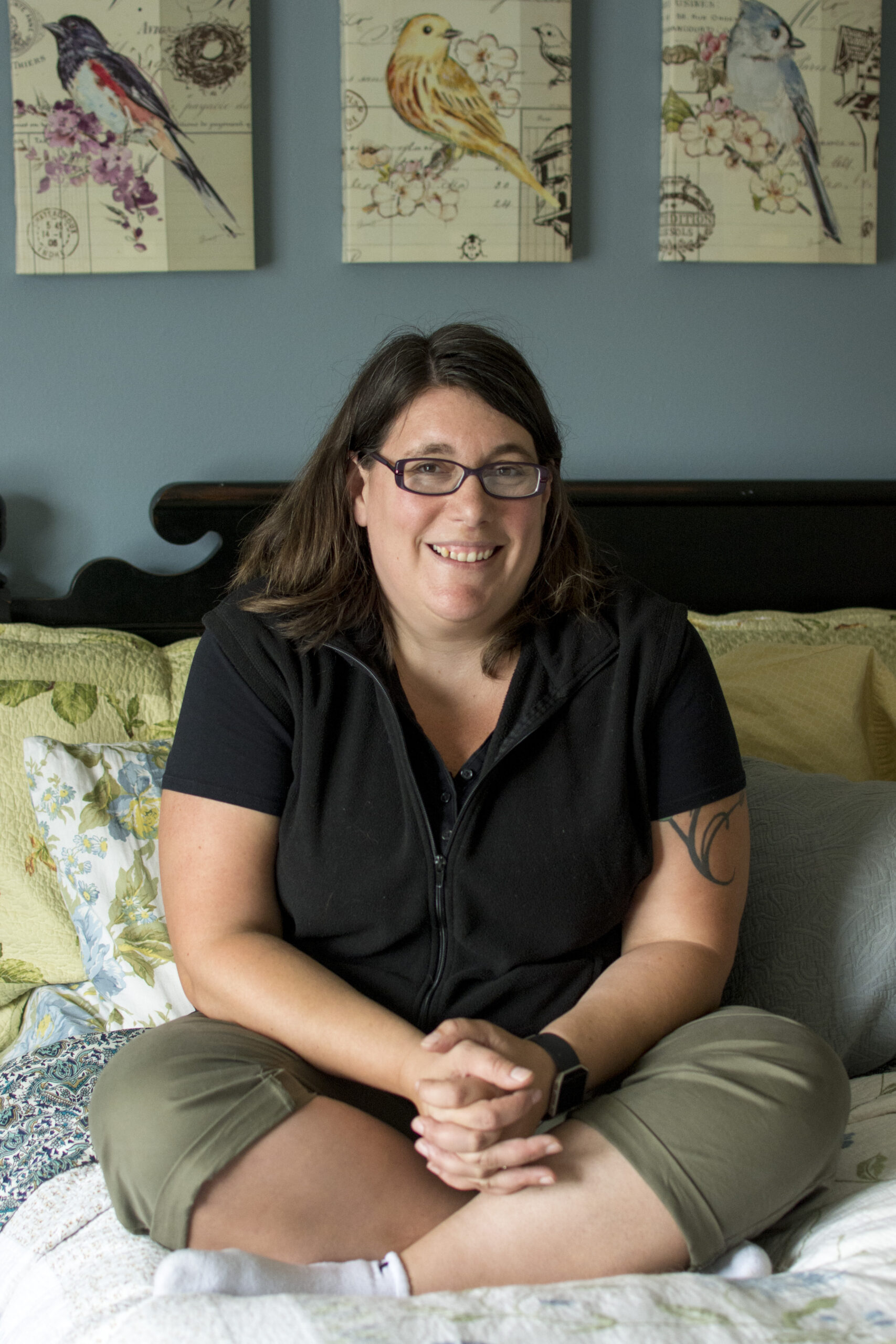 Christy Greagor! The Oregon native and her family live in a four bedroom, two and a half bathroom house in Vancouver, Washington. Relocated from Banks Oregon, Christy and her family moved into their Vancouver home in the fall of 2015. Christy's family consists of her husband, and their four children: Ethan, Levi, Ally, and Luke. While Christy considers the kitchen and the family room the centers of gravity within the home she views the bedroom as a refuge. "For me it's a retreat," Christy says. "I can sneak up there and read."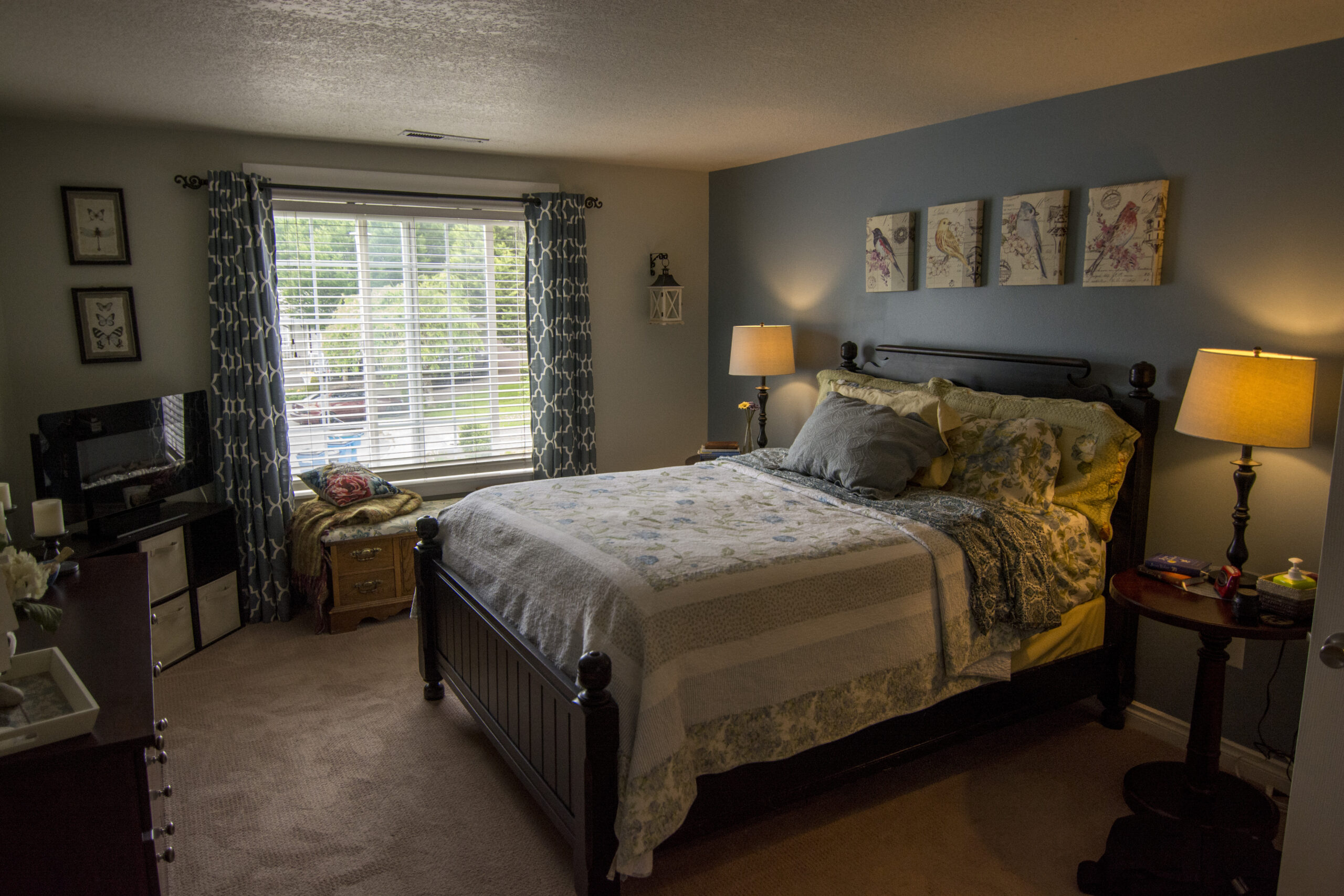 While Christy has already begun transforming her bedroom into that ideal space, all of her want boxes have yet to be checked. With the larger size of their new bedroom and closet, Christy and her husband are in need of a bigger bed, more furniture and a better way to organize her clothes. Sharing a household with two dogs has also led to chewed bedroom walls in need of another coat of paint. "I just want a nice, quiet, and calm place," Christy says.
Well, Christy is in luck. With winning the makeover contest, a talented team of professionals are ready to begin working with her to turn the bedroom of her dreams into one of reality.
Interior Designer: Amy Troute (Inspired Interior Design)
When Amy Troute was pregnant with her now twelve year old twin daughters she decided to pursue her passion: interior desing. Now, thirteen years later, Inspired Interior Design is a powerhouse in the interior design industry. With a degree in Business and Communication, Troute recognizes the importance of dialogue between designer and client. "It's all about communication with the client," Amy says. "I am passionate about bringing their vision to life."  
Closet Organizer: MaryJo Monroe (reSPACEd)
Owner and founder of reSPACEd, MaryJo Monroe helps clients in the Portland-Metro area better organize their homes. With 15 years of design experience, Monroe recognizes that "in a bedroom the biggest source of clutter is clothing." For the makeover process, Monroe will guide the winner through an evaluation process to determine "what they still wear, what they want to keep, and figure out a way to store those clothes that maximizes closet space while maintaining accessibility." "I believe in people owning things that help them live out the life that they want to live," Monroe professes.
Bed and Bedframe Supplier: Parklane Mattresses
Parklane Mattresses is a local mattress designer, manufacturer, and seller that prioritize the quality of sleep of their customers. Aside from providing the winner of our makeover contest with a well-constructed mattress and bed frame, Parklane understands the importance of Christy's expectation for a new mattress and the environmental importance of mattress recycling. Parklane Mattress's recycling program will pick up the old mattress when they deliver Christy a new one, and to ensure good mattress hygiene exists, they have a two truck system. "We have a blue truck and a green truck and only new mattresses are on the blue truck and only recycled mattresses are on the green truck," Debbie Lewis of Parklane Mattresses says, "so we have no cross contamination."
Paint Supplier: Colorhouse Paint
There's no better paint to adorn bedroom walls with than Colorhouse's interior paint, which is both toxic-free and visually arresting. "We love making the world more colorful thru our paint," Puji Sherer from Colorhouse says, "and this bedroom makeover is helping us do just that!"
Professional Painters: Fresh Coat of Portland

Congratulations to Christy Greagor! We'll be documenting the makeover process here through the website and the finished bedroom will be featured in our 2016 fall issue of the magazine.