Lately, architect Michael Leckie has been pondering what makes a house a home. One half of the duo behind the Backcountry Hut Company, Leckie splits his time between Vancouver, B.C., and Portland. As he's watched Portland follow in Vancouver's footsteps to ever-increasing density and housing costs, he's witnessed what he views as a hopeful trend: a renewed interest in community, connection and quality when it comes to how people choose to live.
---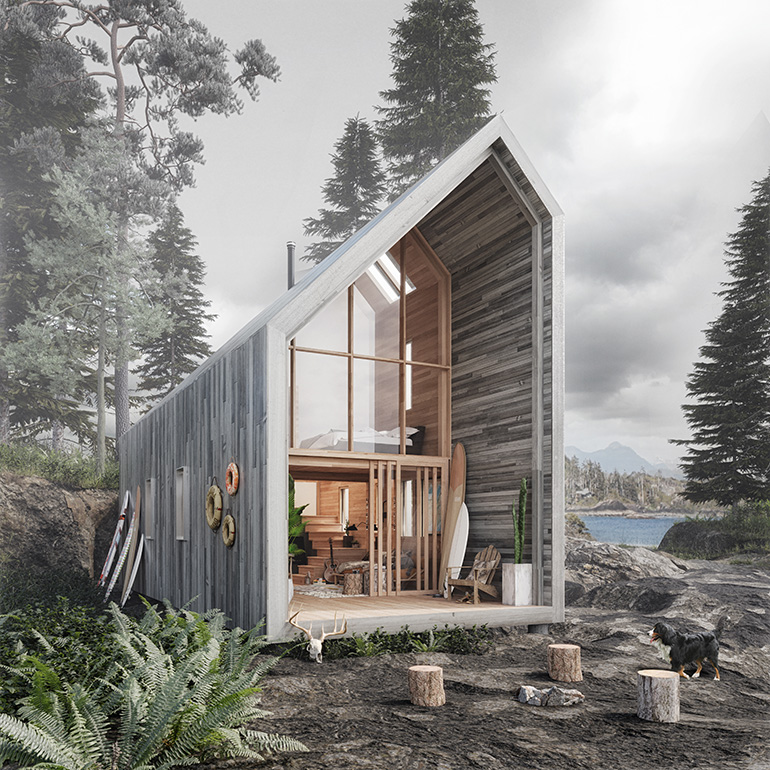 ---
Tiny homes, ADUs and multifamily housing are all on the rise in Portland and other growing Oregon metros. Plus, an increasingly mobile workforce benefits from a decrease in material possessions that must be moved from place to place. "I think adopting a less-is-better approach works equally well for individuals as it does for larger ideas of community," Leckie explains. But what all the mobile, in-town minimalists might be missing is a place to call their own — a place to stretch, disconnect and recharge. "Many of us who have learned to downsize in town — for financial or ideological reasons — still long for our own piece of nature," says Leckie. And this is where Leckie and his partner, Wilson Edgar, found inspiration.
---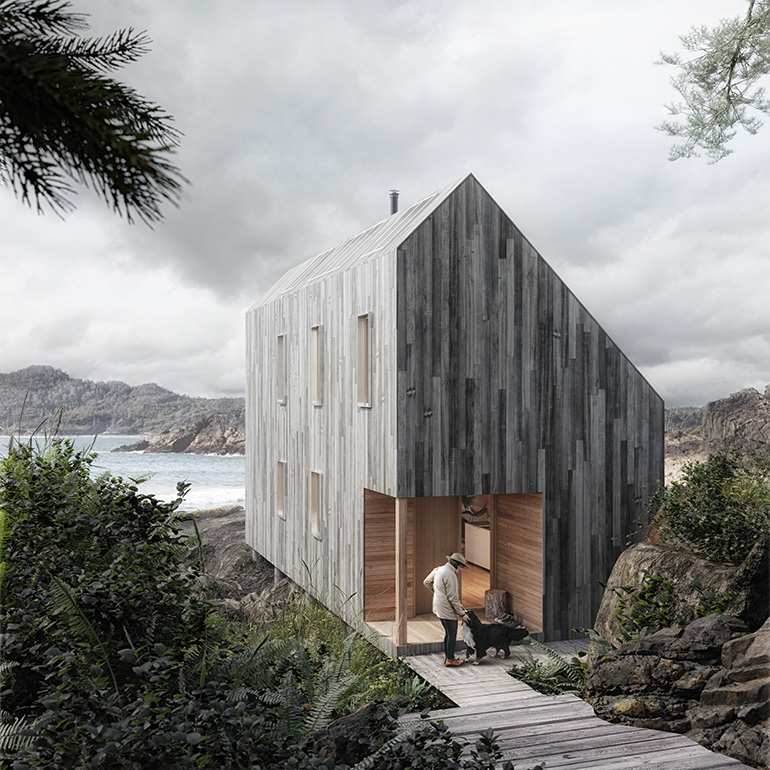 ---
Edgar and Leckie, both outdoor enthusiasts, set out to develop a highly scalable, modular cabin structure that could be erected with relative ease, even somewhere remote. You know, like that 1-acre plot your low-impact lifestyle can afford, just an eight-hour drive from PDX. Diverging from the current tiny-house trend, this structure is pre-fabricated but not preassembled — substantially decreasing cost while increasing customization. Leckie claims inspiration from IKEA founder Ingvar Kamprad, who made it his mission to provide affordable, well-designed products "for the many people."
---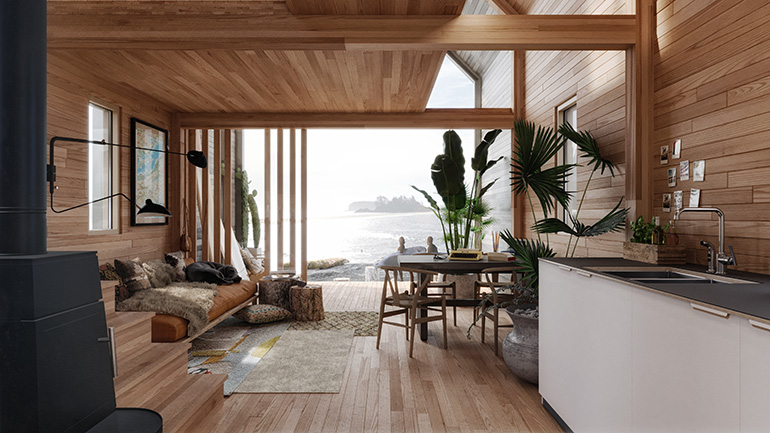 ---
Each Backcountry Hut is shipped flatpacked with all the necessary instructions and accessories for self-assembly. Superstars at DIY can go from as simple as a camping-style shelter up to a two-bedroom cabin. You can feasibly self-build (with help from some friends) a high-quality, high-design dwelling for approximately $160 USD per square foot. The flatpacked components will be shipped as near as possible, with helicopter airlift to the remotest of locations. One benefit of working with Leckie and his team is the ability to engage full architectural and fabricator services to customize the structure to individual specifications. Depending on your budget, location and wildest dreams, any number of off-the-grid power and plumbing options are possible. A full feasibility review will include land-use regulations and codes, site constraints and opportunities, implementation specifications and coordination, and any other additional services — for additional fees, of course. Edgar and Leckie hope to serve the "many people" with a full spectrum of turn-key to complete self-assembly options.
---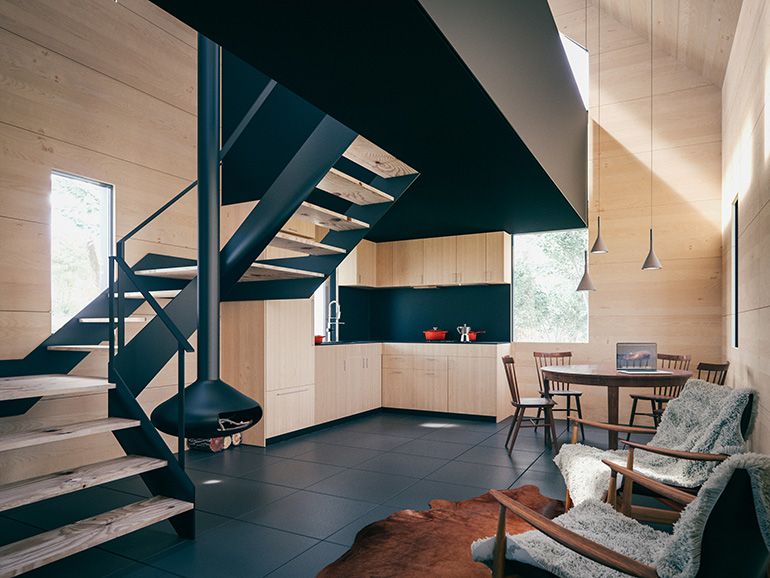 ---
This circles back to Leckie's house-versus-home philosophy. "Fundamentally, our 'why' is different from other prefabricated, small-structure builders," he explains. "We asked ourselves how we could invite and engage users, volunteers and final inhabitants to self-build their own dwellings." Like Meghan Daum says in her essay "What Makes a House a Home," "the dwellings in which we are raised do not necessarily constitute 'home.' The towns where we grow up do not always feel like hometowns, nor do the places we wind up settling down in as adults." As we make compromises to live near where we work, these places may not embody the spirit of home. From Leckie's perspective, it's the ability to decide your own level of involvement that turns a little hut in the woods into your true home — even if it's a place you're not living full-time.
"A house is an object, but a home is an idea," Leckie says. "The more you are involved in the creation of the structure you will occupy, the more that structure will embody your true sense of home." Now that's cozy.