As we round the corner toward 2022, Oregon designers give us a glimpse of what comes next.
---
1. Statement Ranges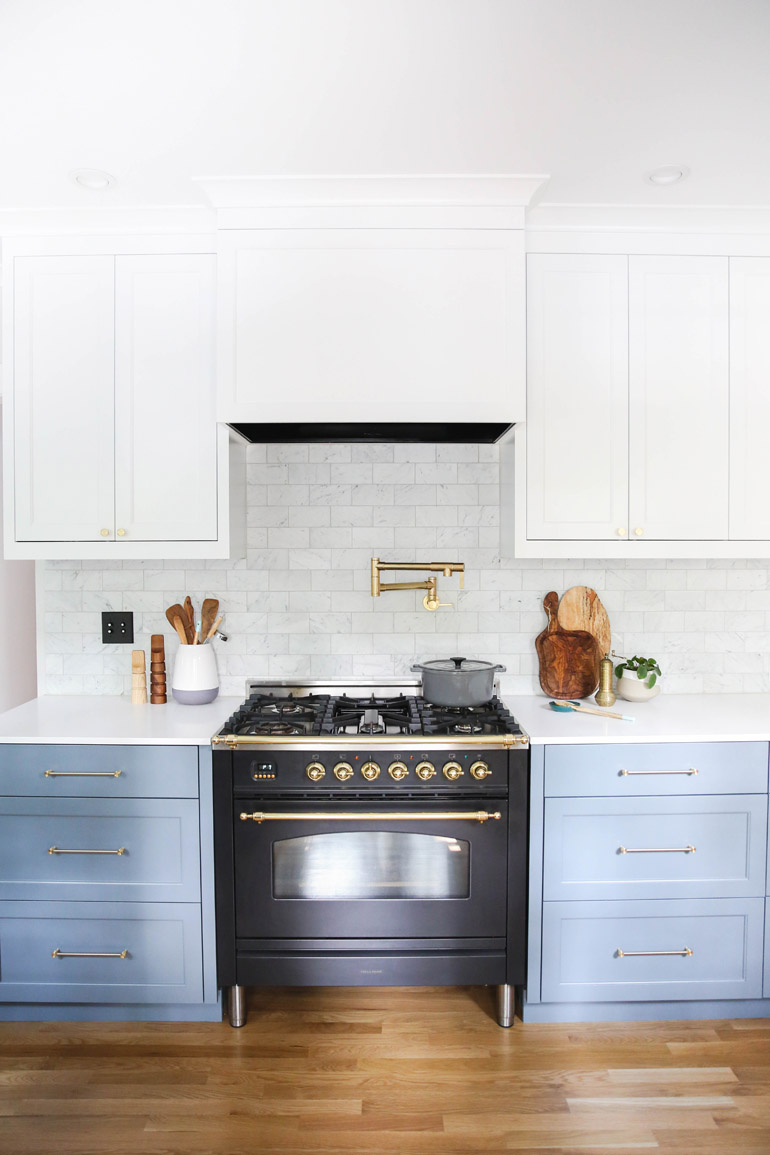 "Ranges have long been the central point of a kitchen and have lent a typically functional or commercial-grade feeling. These days, I'm seeing beautifully designed ranges that are also highly functional. The design moment is no longer the hood and surrounding tile or cabinetry; the statement is the range itself."
— Mandy Riggar, Mandy Riggar Interiors, Portland
Photo by Colleen Amelia
---
2. Black and White Line Art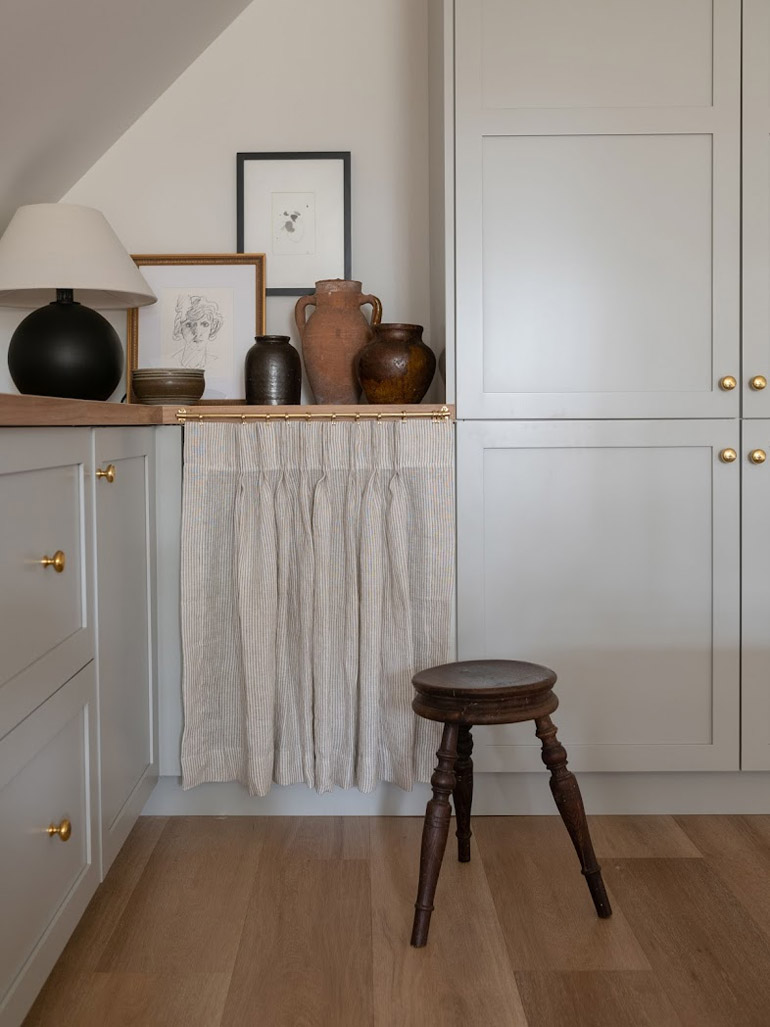 "Art is a must in every room, but it doesn't need to always be the focal point. We strive to layer our designs thoughtfully and one way we do this is with framed sketches or minimal line art complimenting the stronger vintage accessories."
— Aymee Kuhlman and Molly Kidd, Light and Dwell, Corvallis
Photo by Anne Blodgett Photography
---
3. Arches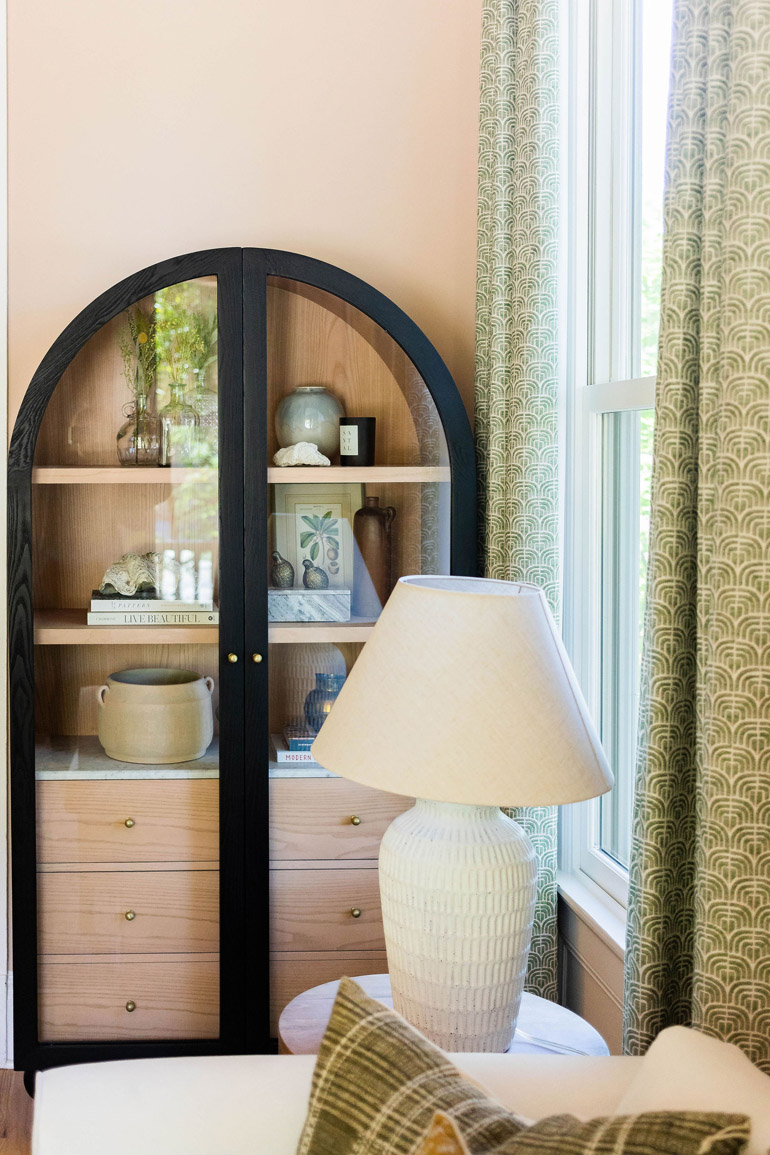 "In 2022, as we continue to lean into our homes in what I like to call our culture's 'collective homebody moment' we will continue to see traditional influences in our interiors. One feature we will start to see more and more of in architecture and design is the infamous arch. This shape will make its appearance in arched doorways, curvy sofas and cabinetry details, all the way down to curved counters."
— Emilia Callero, Emilia Interior Design and Decor, Portland
Photo by Wink Digital
---
4. Unlacquered Brass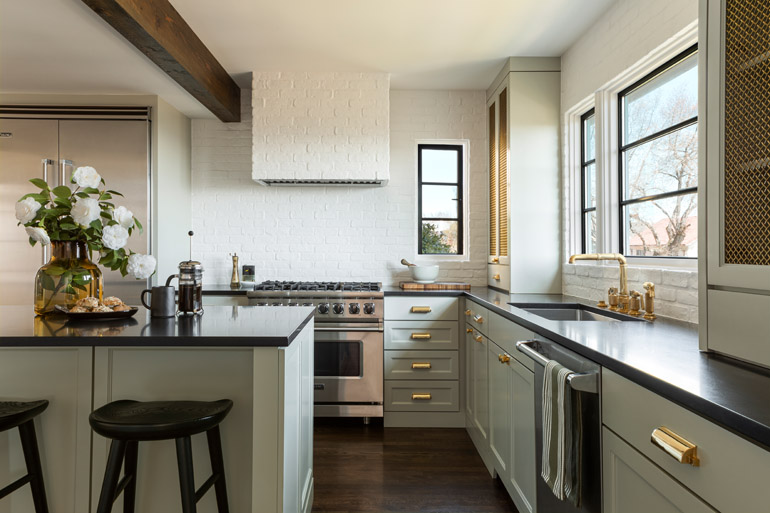 "As a rule with any of our projects, we default to timelessness. The use of unlacquered brass is a staple for this kitchen and creates a sense of authenticity ­— a classic touch that transforms this kitchen into something that will never go out of style."
— Donna DuFresne, Donna DuFresne Interior Design, Portland
Photo by Christopher Dibble
---
5. '70s Vibe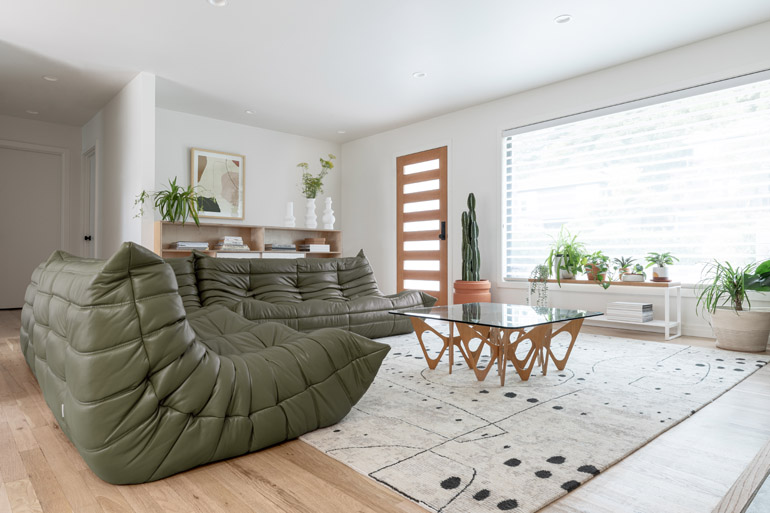 "As 1970's-inspired architecture and design continues to grow in favor, what could arguably be categorized as a 'trend from the past' has remained ever present and spawned some of today's most notable design icons. The Togo collection by Ligne Roset was originally designed in 1973 by Michel Ducaroy. The Sofa, now in its 48th year of production, is a design classic, admired and used by interior designers and design lovers for decades. It delivers on 'style' no matter what environment it is placed in."
— Stewart Horner, Penny Black Interiors, Portland
Photo by Christopher Dibble
---
6. Antelope Print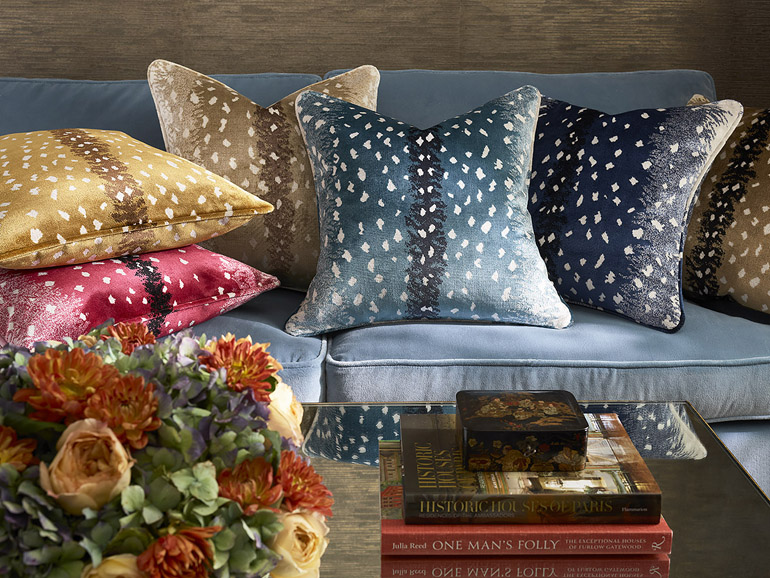 "Animal prints are timeless, elegant and edgy, and have been used for centuries. They add energy, interest and sophistication to any space."
— Michael Reper, Nest Showroom, Portland
Antelope print from Old World Weavers fabric company started by Iris Apfel, represented by Scalamandre and Nest Showroom (trade) and Green Door (retail).
Photo source: scalamandre.com
---
7. Wallpaper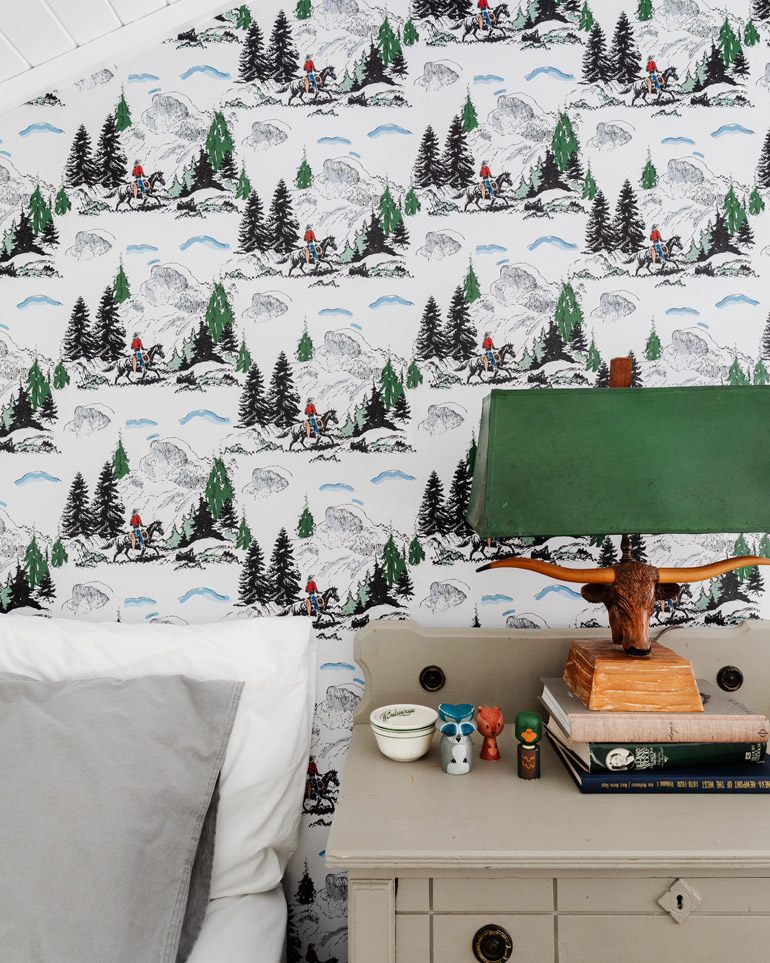 "Wallpaper is the new paint. There are big bold patterns for really expressing yourself and then more tonal ones, which can still transform a room. I'm noticing my own design clients having even less trepidation when it comes to big statements, and wallpaper has come out from the guest room at your grandma's house to living rooms and even kitchens."
— Max Humphrey, Portland
Pictured: "Cowboy Toile" from Humphrey's new line with Chasing Paper.
Photo by Anna Spaller