It's not every day that one gets a chance to spend a morning with top home design experts. So, it was a treat when I recently gathered with my fellow luxury real estate brokers for breakfast and a talk with three of Portland's finest: Holly Freres of JHL Design, Rachel Browning of Salvage Works, and Kathleen Bierma of Heirloom Homes as they shared the latest trends in home décor.
Each offered a little about their design philosophies, as well as their thoughts on trends. Here's a snapshot of what we learned:
---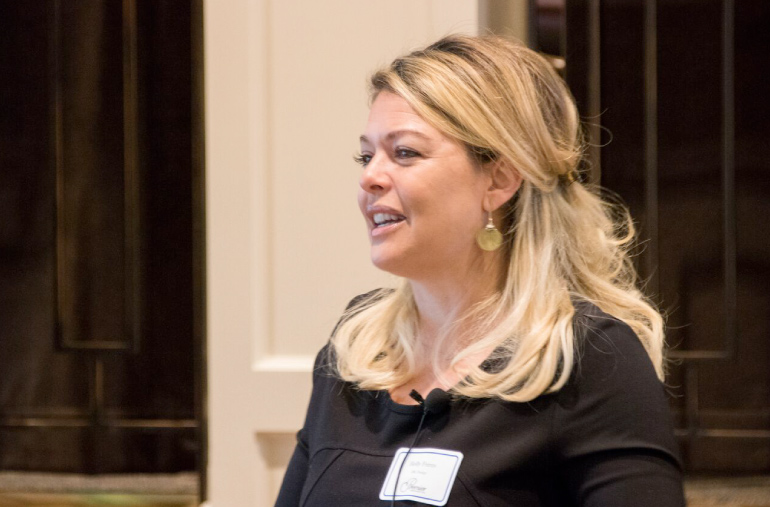 ---
HOLLY FRERES: PRESIDENT, JHL DESIGN
For luxury homeowners, the master suite is quickly becoming a new living space and retreat, said Holly. Master bathrooms and closets are getting more design love than ever before. His and hers bathrooms are becoming more common in master suites, each exuding their own feminine or masculine moods. Closets are also growing in size—some larger than the entire bedroom—and include wow-features like handbag displays and chandeliers.
Living spaces are extending beyond master suites into the outdoors, with fireplaces, TVs and sound systems becoming essential for luxury homeowners. Terracotta is also making a big comeback. There was a time when designers would steer clear from what's been called "baked earth," but people now understand that using terracotta in design gives your home a warm vibe year-round.
Walls are now getting special attention with wallpaper, which is increasing in popularity. Wallpaper is being used throughout the home—not just the powder room, as one might expect. Now you'll see wallpaper in places like the entry, kitchen and even the mud room.
Holly also mentioned the emergence of the "the fifth wall," a.k.a. the ceiling, as an important design element. Now more than ever, homeowners are incorporating overhead details, accent colors, and the always popular dramatic chandelier. The ceiling is a blank canvas just begging to be used in creative and striking ways.
Finally, Holly said that trend-setters are moving away from grey tones to neutrals and warmer colors—with the 2019 colors being white, camel, teals and navy. Blush pink and minty green will also make their appearance.
---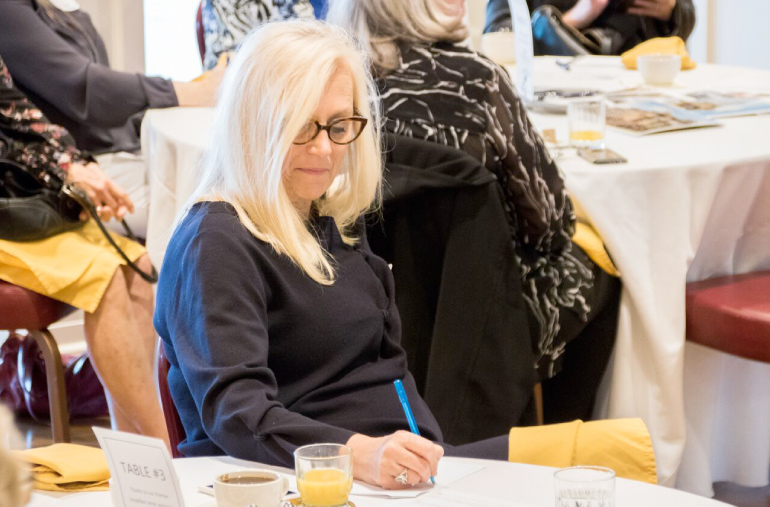 ---
RACHEL BROWNING: GENERAL MANAGER, SALVAGE WORKS
For many of Rachel's customers, a sense of connection and story is just as important as design. They want to know the story behind the reclaimed lumber used in Salvage Works' made-to-order designs. For example, if the lumber used for a mantelpiece came from buildings on an 1890's-era ranch, a Salvage Works archivist will document the details of the ranch, perhaps by going back to the town to discover who the original rancher was, what they raised, and how they came to acquire the lumber.
Each unique piece comes with a bit of history that the new owners can share with guests and family members. Many homeowners also see beauty in pieces that aren't perfect—perhaps marred with marks on a table or dents on a chair—because the imperfections also come with their own story.

Salvage Works also creates "Wow Walls" out of this heritage wood, which can add much-needed warmth, natural color, and tone to Oregon's chilly climate. And the best part about these walls is that they can't be damaged. The wood is already perfect in its imperfection.
Some customers like to customize their purchases with dates, names or messages etched into the wood. And finally, Rachel joked that these heirloom quality pieces are strong enough to hide under if the big one strikes!
---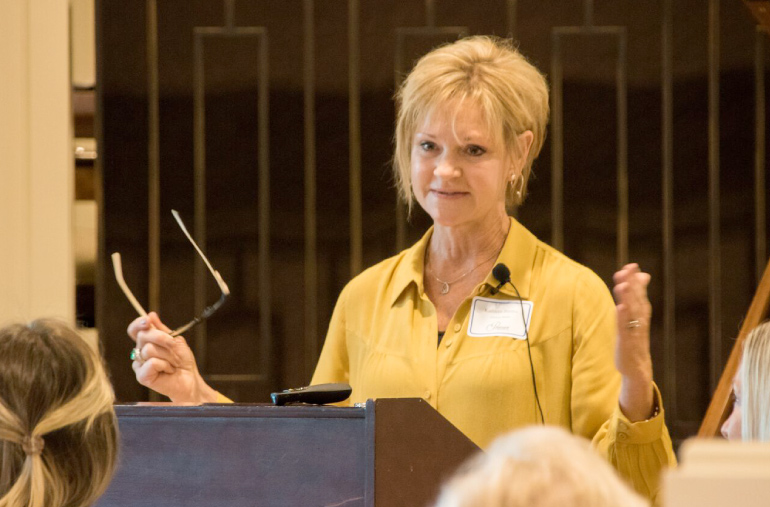 ---
KATHLEEN BIERMA: DESIGNER, HEIRLOOM HOMES
As a general practice, Kathleen tries to stay away from making trend-based design decisions. Instead, her luxury clients prefer consistent and timeless design choices, putting their souls into their homes, and carefully accenting with select trend pieces. Clients often infuse personality into their homes by displaying their favorite works of art, so Kathleen is careful to select the right wall space in the right room for each piece.
Kathleen briefly touched on today's hot design trends: shag carpeting is being found in great rooms (really!), chandeliers, large unframed mirrors or small framed ones, mixed metals, and white or ebony bathrooms. Floating shelves are hot, but they are definitely a trend, and barn doors seem to be on their way out.
Portland is a Hot Design Destination
All three designers agreed on Portland's unique place as a national trendsetter, which means you'll have easy access to a host of beautiful options right here in our hometown. If a luxury homeowner wants something truly unique, Portland also has experienced designers with sources around the globe.
We're fortunate to live in such a design-savvy corner of the world, and Windermere Real Estate's Premier Properties brokers enjoy these annual design reviews so we can stay up-to-date with the design world and share what we learn with our clients.
---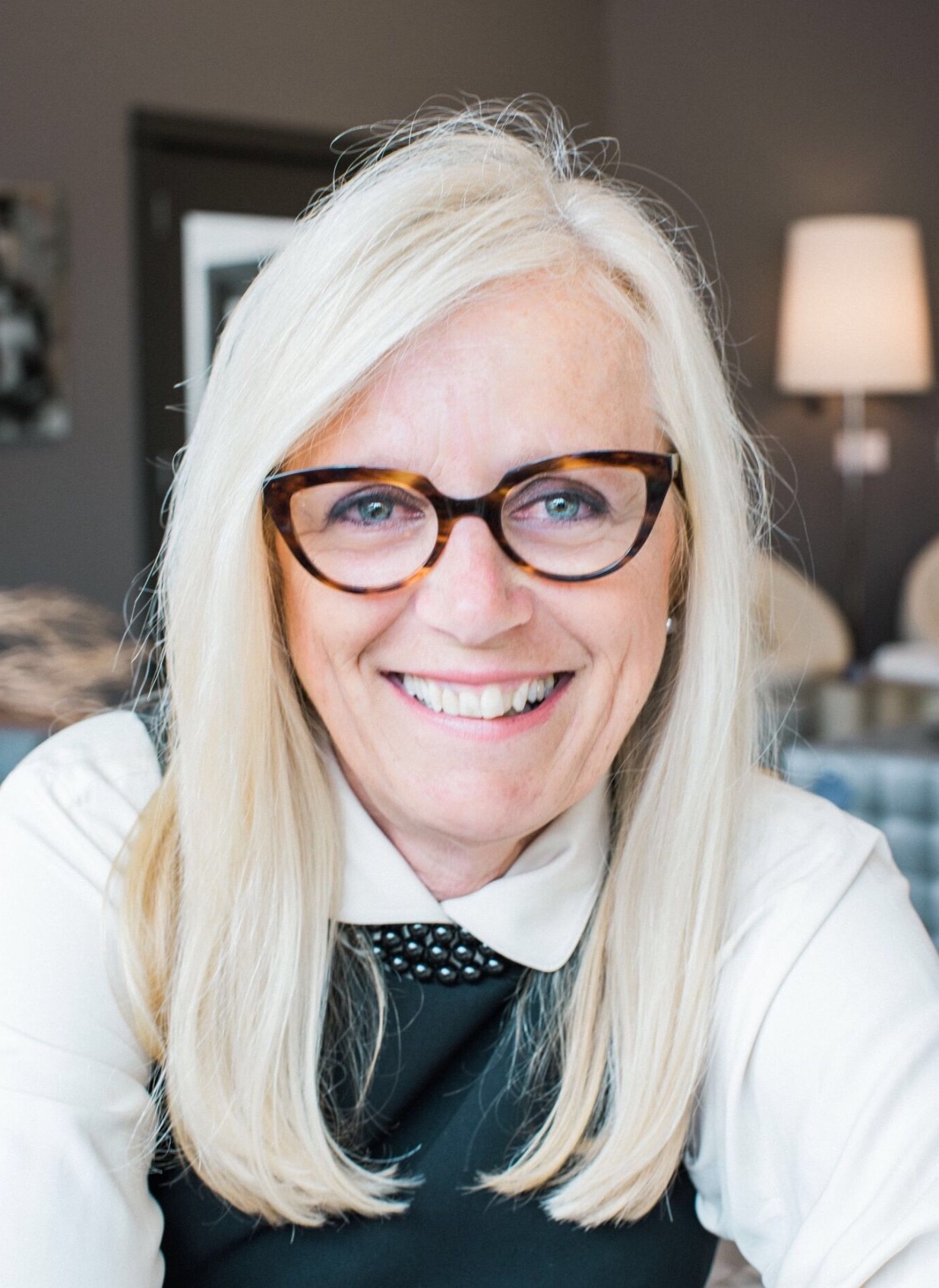 About the Author: Cary Perkins is a Real Estate Broker for Windermere Realty Trust Group