Large windows are a design trend that's here to stay.
---
As homeowners yearn for brighter interiors and seamless indoor/outdoor living, large windows have become a mainstay of modern design. And for good reason: Oversize windows bring in more light, maximize views and can increase your home's energy efficiency while flooding a space with natural light.
"In the Northwest, where gray skies are the norm, light is especially welcome since it lifts the mood," says Brian Helsing of Henderson & Daughter Windows and Doors. We talked with Helsing about their product lines that complement a variety of architectural styles, from modern farmhouse to minimalist and Scandinavian designs.
---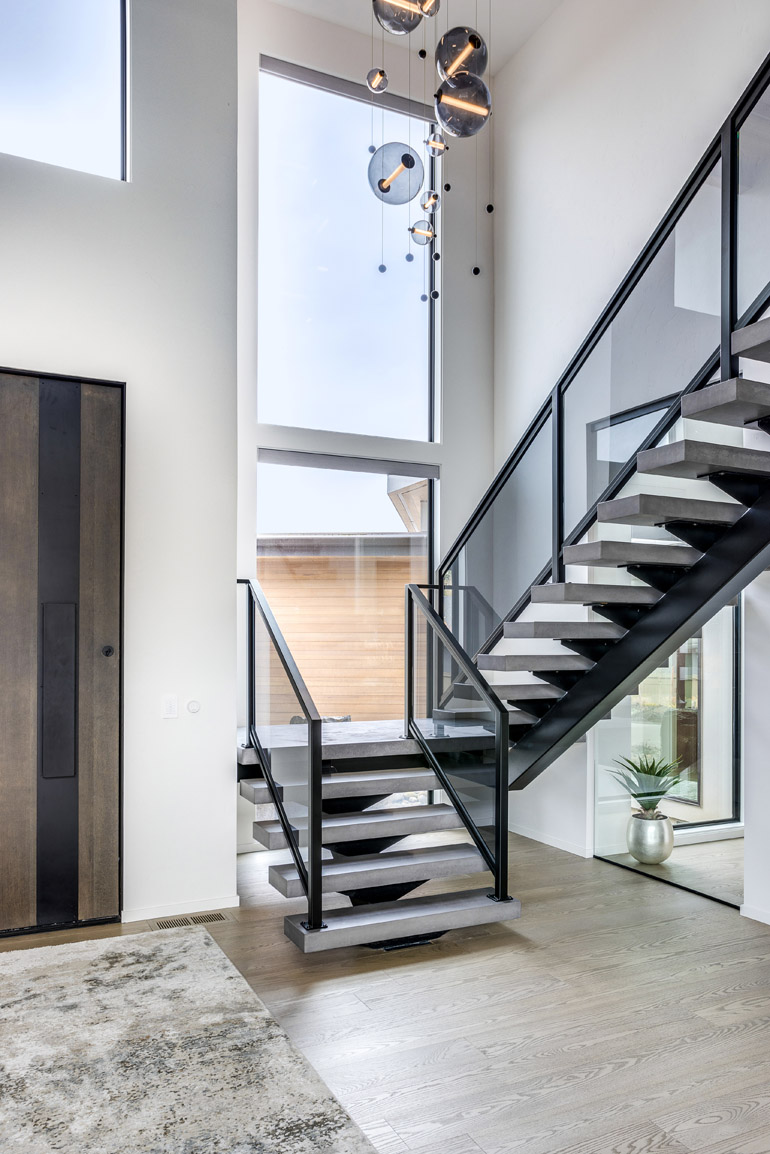 ---
Light and Views Take Center Stage
Sure, more light is what everyone wants — but large windows can also work design magic on a space by bringing the outdoors closer.
"Taking advantage of the views is typically our customers' number-one goal. This is easily achievable with a number of product options from Marvin Windows," Helsing says.
Black-frame windows, which have seen a surge in popularity in recent years, can further accentuate the views, he says, creating a contrast between the interior and exterior world, and adding visual interest to a space.
---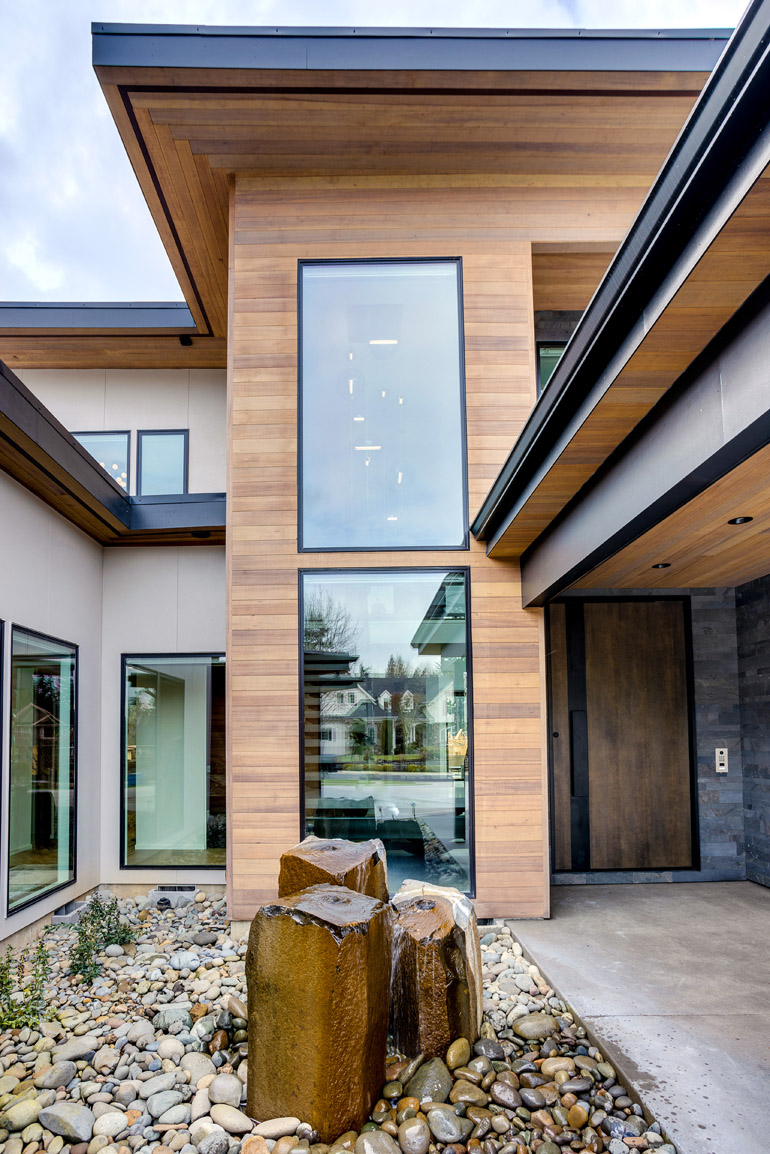 ---
Efficiency, Quality and Versatility Make Marvin Windows a Top Choice
And while it may seem counterintuitive, in many cases, large windows actually improve a home's energy efficiency.
"Manufacturing improvements over the years have increased the quality and efficiency of glass," says Helsing. These improvements minimize heat gain in the summer and heat loss during the cooler months."
As an example, Helsing points to a 5,200-square-foot, 4-bedroom, 4.5-bath contemporary home recently completed in Felida, Wash., with Axiom Homes. The builder chose Marvin Windows' Essential, Signature Ultimate and Signature Modern series.
Not only was the product a good fit for the project, says Helsing, the variety of options and their compatibility with each other allowed the team to circumvent long lead times and meet budget constraints.
"Aluminum-clad windows have extended lead times," says Helsing. "And operable fiberglass windows can only be built up to a certain size." With some creative problem-solving, the design team was able to mix and match aluminum-clad and fiberglass windows in the project. By color matching across product lines, they ensured both complemented each other well.
"You really can't tell that one is fiberglass and one is aluminum-clad wood on the inside," Helsing says.
A striking example is the bedroom on the front corner of the house, which features large, aluminum-clad casement windows next to three fiberglass picture windows.
The homeowner wanted to let as much light into the house as possible and create a seamless transition to the outdoor living area and pool, which is accessed through three 10-foot stacking sliders.
"A lot of manufacturers are trying to do the black-window thing, but the Marvin frame profile is very minimal," says Helsing. "The look is a lot cleaner, making it well-suited to contemporary design and architecture."
---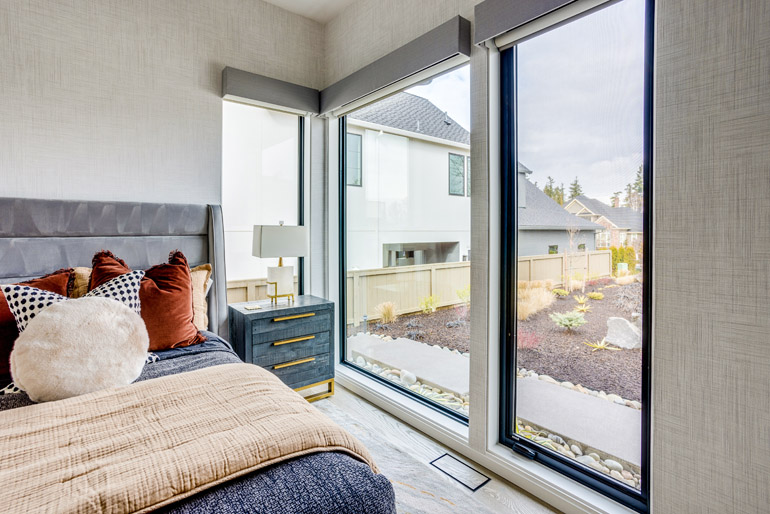 ---
Easy Maintenance and Longevity Appeal to Homeowners
Marvin Windows come in fiberglass or aluminum-clad wood. Both are very durable and stand the test of time, says Helsing. As an added bonus, the fiberglass can also be painted down the road, should the homeowner decide to change up the look.
As for maintenance — it's minimal. Marvin windows come with a 20-year warranty on the finish, which protects against fading. Beyond that, regular cleaning — washing frames and windows at least once a year to keep the finish free of debris and dirt — will keep them looking their best for years to come.