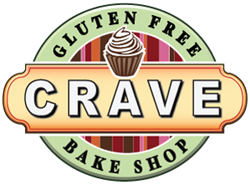 Lake Oswego baker Kyra Bussanich won the latest installment of the Food Network's "Cupcake Wars" with her gluten-free delicacies.
Kyra Bussanich, who opened Crave Bake Shop at 460 Fifth St. in May, was one of four pastry chefs invited back to the televised competition, after she finished as the first runner-up on the program last year.

Bussanich, 33, is the only Pacific Northwest resident ever to win the competition, as well as the only gluten-free baker from anywhere to take the top spot, show producers told her.
Read more at OregonLive.com.