What to do on a cold day?
Build a fire, make chicken soup and eat!
I love making my Super Simple Chicken Soup. It is the easiest and most delicious chicken soup I have ever made. I've been perfecting the recipe for years. (I once tried using boxed chicken broth, but it was too salty and had a manufactured taste.)
The other day I made a batch of my chicken soup that was especially tasty! Not exactly sure why, because I always use organic chicken and onions, and sometimes I'll use carrots that I have in the fridge that I want to use up. (You know, the pre-peeled and cut carrots in a bag.) But, this time I used fresh unpeeled organic carrots (I never peel) and I think it made a difference. The broth was distinctly sweeter but stayed simple, nutritious and delicious!
Super Simple Chicken Soup (Serves 6)
1 whole Chicken, about 4 lbs. (I use a cut-up fryer to make it easier)
8.5 cups of Water
Coarse Salt & Pepper
4 cups Sweet Onion, thinly sliced (approximately 2 large)
2 Celery Stalks, sliced crosswise 1/4″ thick
4 Garlic Cloves, minced
6 medium Carrots, unpeeled, sliced 1/4″ thick
1.5 cups Cooked Rice (white or brown)
Parsley (for garnish)
STEP 1. Bring chicken, water and 1 tablespoon of salt to a boil in a large stock pot. Skim foam. Add onions, celery and garlic. Reduce heat. Simmer, partially covered for 30 minutes.
STEP 2. Remove breast and set aside. Add carrots. Simmer, partially covered for 40 minutes.
STEP 3. Remove remaining chicken (discard back and wings). Remove meat from bones and cut into bite-sized pieces.
STEP 4. Stir in desired amount of chicken. (I use either one whole breast or one half breast and two thighs. The rest of the chicken, I'll use for chicken salad the next day.)
STEP 5. Skim fat. Add desired amount of rice. (What I like to do is individually add a scoop of rice to each bowl when I serve.) Season with salt and pepper if needed. Garnish with parsley.
Enjoy!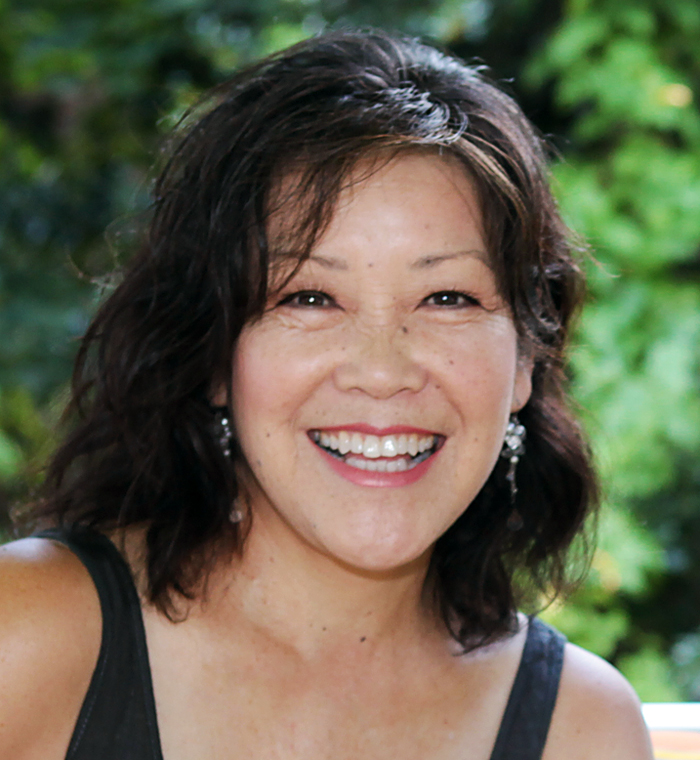 Portland's Holly Stickley is a small-space garden designer, photographer, blog writer and Queen Bee at The White Pear, Savvy Small Gardens & Outdoor Living. Her passion is to inspire people to make their gardens and outdoor living spaces more beautiful, functional and healthy by connecting them to resources, inspiration and community online. She believes that a serene outdoor living space is the best daily rejuvenator for our fast-paced lives. Find more gardening tips, recipes and videos from Holly on her blog, The White Pear.