Photos by Christopher Dibble
We've added a new section to Oregon Home; tasteBUD puts a spotlight on the home cook and features local food-industry expert recipes and tips. We're excited to start off our new section with not one but three fall-time treats from expert candy maker Jami Curl whose forthcoming book, Candy Is Magic: Real Ingredients, Modern Recipes, will be released next March.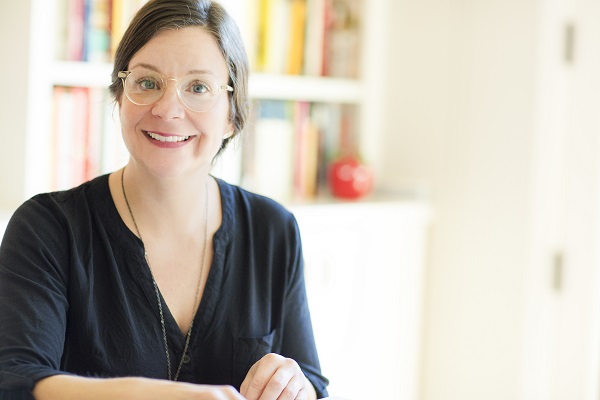 Jami Curl at Home

"My general philosophy in recipes is that it's fun to make one sort of 'core' ingredient and then use that ingredient in more than one way," says Curl.
Read on for three ways to use the core ingredient, chai tea, in sweet treats that are perfect for fall.
CHAI TEA-INFUSED CREAM
MAKES:
Approximately 220 grams
INGREDIENTS:
260 grams heavy cream, 3 bags chai tea
Infusing cream with tea is as simple as making a cup of tea. The cream is warmed, the tea bags are added, a timer is set, the tea bags are removed, and you're left with a cream infused with flavor, that will make its way into the final caramel.
When it comes to tea, I definitely prefer Steven Smith Teamaker's Masala Chai. It's available at many markets throughout Oregon and online. The tea is deeply flavored with a bit of spice — it has a great gingery-peppery aftertaste. It makes the ideal Chai Caramel.
POUR THE CREAM into a heavy saucepan and set it over medium heat. Bring the cream to a boil, then promptly remove the pan from the heat. Add the teabags to the cream, cover the pot and let it steep for exactly 12 minutes.
After 12 minutes, REMOVE THE TEA BAGS (giving them a little squeeze to eke out all that good flavor), and the infused cream is ready to use in the caramel recipe. You can refrigerate it for up to 3 days.
CHAI ICE CREAM / WHIPPED CREAM
The infused cream makes an exceptional ice cream, and churning it into a frozen concoction could not be easier.
To make around one pint of ice cream, prepare a double batch of Chai Tea-Infused Cream using the directions above, but double the amount of ingredients: 520 grams of cream and six bags of chai tea.
Warm the prepared cream in a saucepan. Once it begins to steam, stir in 100 grams of light brown sugar. Keep it steaming hot without letting it come to a boil for around 3 minutes, stirring until the sugar has dissolved. Remove the saucepan from the heat and pour the contents into a bowl. Cool the ice cream base, then refrigerate it until very cold (several hours or overnight). Churn in your ice cream maker following the manufacturer's instructions.
Imagine it! Chai whipped cream on your next pumpkin or apple pie. Sounds like perfection. You can use your handheld mixer, a stand mixer or a whisk to make this whipped cream.
Prepare a batch of Chai Tea Infused Cream and allow it to chill in the refrigerator until very, very cold. Pour the cold infused cream into a mixing bowl, add 50 grams of light brown sugar. Then using the whisking apparatus of your choice, whip the cream until it holds soft peaks. The whipped cream is now ready to serve.
CHAI TEA CARAMELS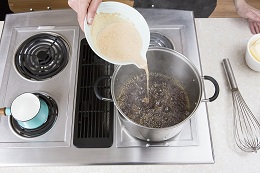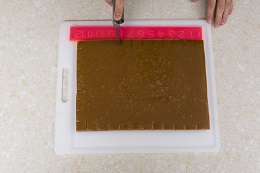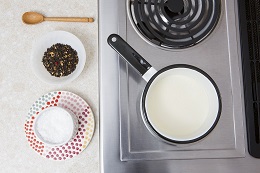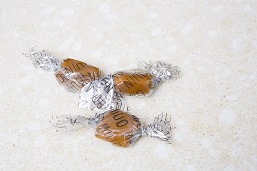 These caramels are rich and flavorful, with warm notes of chai tea shining through. The ingredients list calls for corn syrup —any brand of light corn syrup will do the trick (and of course I'm not talking about high-fructose corn syrup here)—It's an important ingredient because it prevents the sugar in the recipe from crystallizing and results in a very smooth, lovely candy.
For total success in candy making, I insist upon the use of a kitchen scale. Using grams as a measurement may seem persnickety, but accuracy is the quickest route to perfect candy. And if you're going to put the effort into making candy, why not do everything you can to make it perfect?
You'll note in the instructions that I advise you to "poke" the sugar and "swirl" the pot rather than stir the sugar or stir the contents of the pot. Agitating the sugar too much will make it more prone to crystallization, which, again, will result in a candy that is more granular than perfectly smooth.
INGREDIENTS:
483 grams (or 15 ounces or 1 ½ cups)
light corn syrup
800 grams (or 1 lb 12 ounces or 4 cups)
granulated cane sugar
220 grams Chai Tea Cream (see opposite)
5 grams (or 1 teaspoon) kosher salt
18 grams (or 2 tablespoons) pure vanilla extract
330 grams (or 11 2/3 ounces or 2 sticks plus 7 tablespoons) unsalted butter, cut into 1-inch pieces
TOOLS:
Kitchen scale, heavy-bottomed pot, 6-8 quart capacity 9×13 baking pan – preferably with straight sides, Heat-proof spatula or clean wooden spoon, whisk, 5"x5" Cellophane wrappers
LIGHTLY BUTTER A 9" X 13" BAKING PAN – preferably one with straight sides.
WEIGH THE CORN SYRUP directly into a heavy-bottomed pot, then set the pot over medium-high heat. Allow the corn syrup to warm until it liquefies and then starts to bubble. Once it has bubbled a bit in one spot, swirl the pot to distribute the heat.
ADD THE SUGAR about one third at a time, sprinkling it over the corn syrup. Using a heat-proof spatula, poke don't stir the sugar down into the syrup after each addition. Keep watch to make sure no giant lumps of dry sugar remain before you add the next installment of sugar. If you see lumps, keep poking. Once all of the sugar is added and has been poked down into the liquid so it's wet, stop poking.
POUR THE PREPARED CHAI TEA-INFUSED CREAM into a small saucepan and add the salt and vanilla extract. Stir to mix, then set the pan over low heat to warm up. You're not looking to boil the cream. The idea is to simply warm the ingredients so they are not cold when they go into the hot sugar.
Meanwhile, LET THE CORN SYRUP AND SUGAR COOK, swirling the pot occasionally, until the mixture is dark amber in color (the color of a copper penny) or a temperature between 325-330°F. Time-wise, you're looking at 13 to 15 minutes for the caramel to reach the target color/temperature.
At first the sugar will turn pale brown, then darker brown. This may happen in spots around the pot, so it's important to swirl the pot as the sugar cooks. Once the sugar is a uniform color, cook it for a second or two longer until you feel good about the color, remembering that you want it to match that dark amber target.
TURN OFF THE HEAT and very carefully add the warmed cream mixture, immediately followed by the butter. Whisk the candy for 5 minutes, or until completely emulsified. This means that the fats have been completely mixed into the sugar with no chance of separating. The mixture will be homogeneous, with no oily separation or bits of anything burnt floating around.
After the 5 minutes of whisking, pour the caramel into the prepared pan and allow it to cool and set — this will take a minimum of 3 hours, but I like to let it sit overnight.
CUTTING AND WRAPPING
Remove the candy from the pan by using a small spatula or butter knife to lift one corner edge up. Continue to move along the edge of the candy, lifting and loosening as you go until the slab of caramel is loose and can be lifted (or tipped out of) the pan. Set the slab on a cutting board and score, then cut it into 1-inch squares.
WRAP EACH SQUARE IN CELLOPHANE by placing the square of candy into the center of the cellophane, wrapping both ends over the candy, then twisting the ends of the wrapper to enclose it. Wrapped candy, when kept in a cool/dry place, has a shelf life of up to 6 months.
Click here to see our recent article on Jami Curl's home!
Save
Save
Save
Save
Save
Save
Save
Save
Save
Save
Save
Save
Save
Save
Save
Save
Save