Photography by Carly Diaz | Author photo by Anna Caitlin
When you're standing over a campfire deep in the woods, batting smoke from your eyes and trying to keep your trout from burning, it really helps to have a friend by your side. The same holds true when you're kneeling over a fire pit in your backyard, rain threatening, deadline looming for a campfire cookbook with 75 recipes.
"I would never want to write a cookbook alone," said Jen Stevenson, co-author with Marnie Hanel of The Campout Cookbook: Inspired Recipes for Cooking Around the Fire and Under the Stars (Artisan, 2018). "Things that would bring you to tears when you're on your own seem so funny with a friend."
---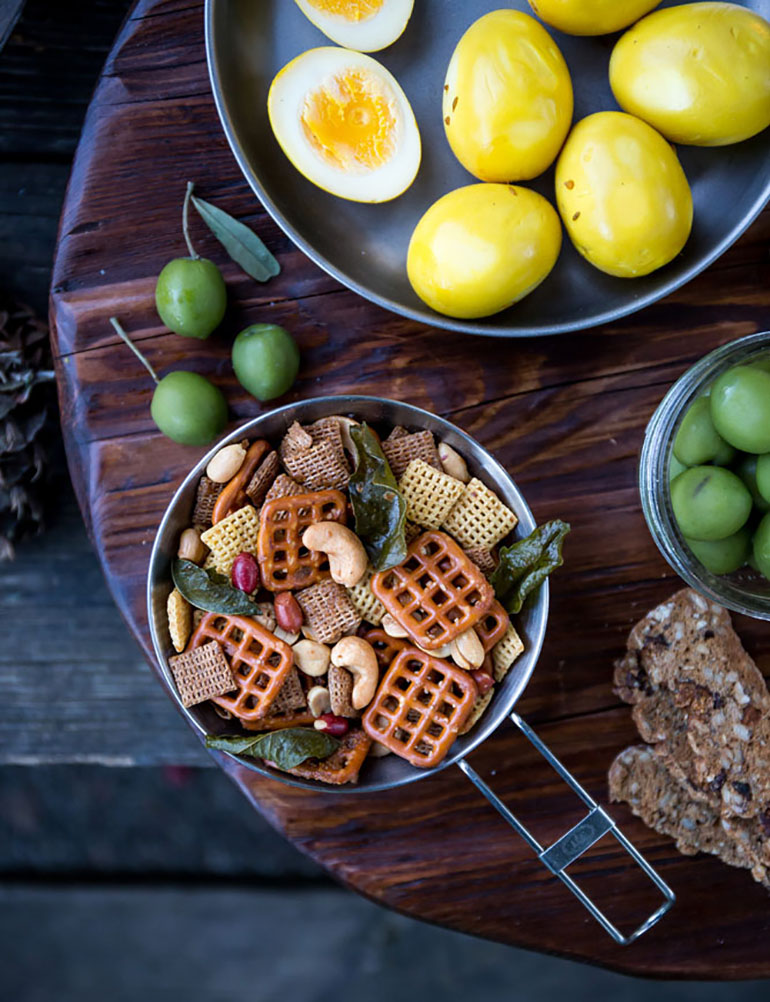 ---
The Campout, the second cookbook from this Portland duo, follows their first collaboration, The Picnic, which won the coveted 2016 Best General Cookbook Award from the International Association of Culinary Professionals. Like their first collab, this one sports adorable illustrations, wonderfully creative recipes and ingenious tips for alfresco meals in the authors' sometimes cheeky, often hilarious voices. But the biggest similarity is that both spread the same simple message: Food is always better with friends.
"We really wanted to capture the magic of those moments when you're outside sharing a meal around the fire," Hanel said.
---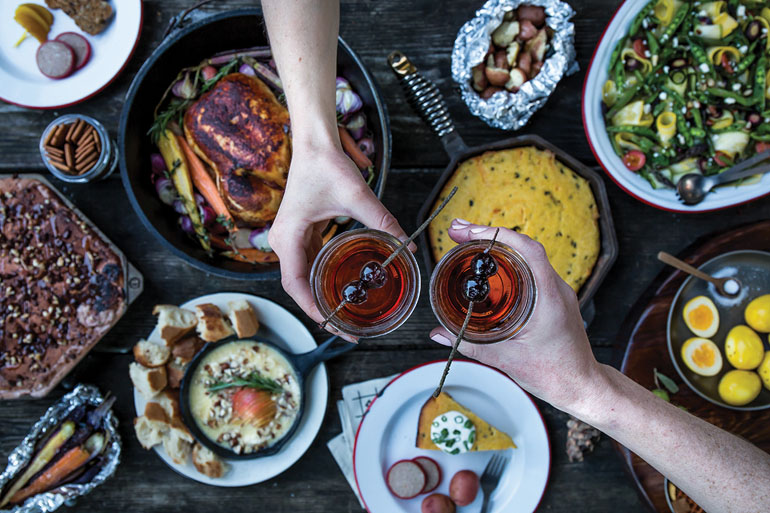 ---
That's why they've packed the book with recipes that take campfire cooking far beyond the usual plain and practical and into the realm of truly special — think cast-iron Dutch baby with grilled peaches instead of instant oatmeal for breakfast. Lunch leans more toward wood-fired skillet pizza with prosciutto, figs and honey rather than PB&J. Meanwhile, dinner ventures into restaurant territory, with dishes like pork chops with sage, onions and apples, complete with thermos-batched cocktails.
Sounds pretty fancy, right? It's definitely not backpacker food, but the authors prove that upping your camp cooking game makes a trip to the great outdoors actually great, especially as we enter the glorious season of fall camping, with its cooler weather and diminished crowds. And it's not as hard as you might think, especially when you have company.
"We talk about how to divide the cooking and bar duties when you're camping with other people," Hanel said. "It's like cooking Thanksgiving by yourself. You can do it, but it's not fun."
The same is true for the cookbook itself, it seems, as both authors agree that creating it together made the long, tiring process worthwhile, as akin to campout cooking as anything else. Stevenson said, "We'd text each other, like: 'I'm at New Seasons for the fifth time today, what about you?'"
---