The season's new growth signals a new year of possibilities, and no one embraces this sun-shiny optimism more than Gregory Gourdet, James Beard-nominated executive chef of Departure restaurants.
---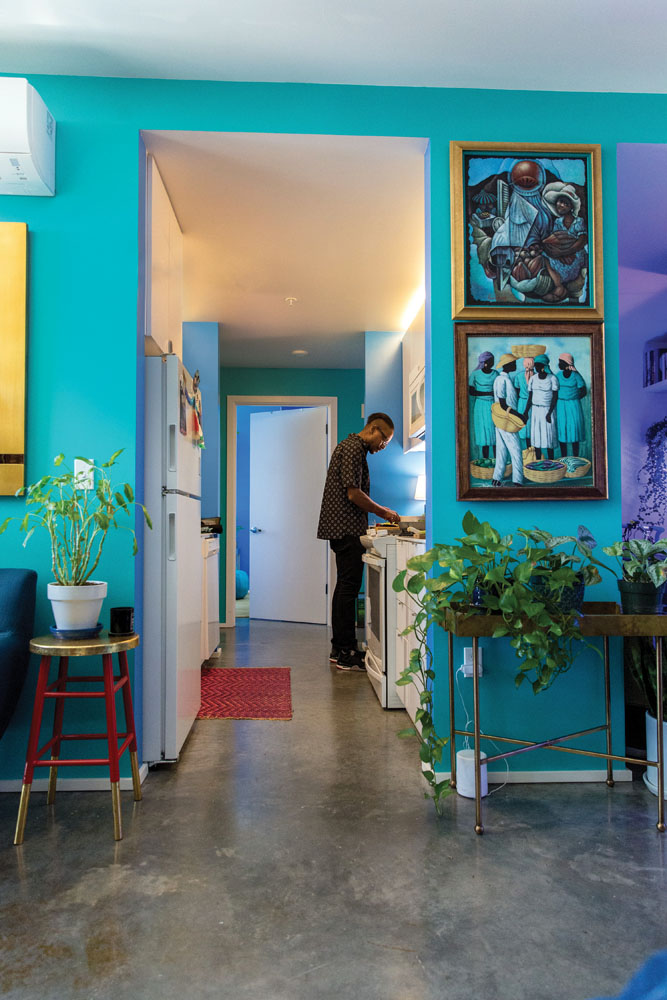 ---
In The Pantry:
Deep cleaning and spring go hand in hand. For Gourdet, spring cleaning starts in the kitchen. "Spring is a really good time to clear things out," Gourdet says. "You can assess what you have and set your intention for the season."
1. Give away what you think you won't use.
2. Reorganize what's left, keeping the spices in one section and the most-used ingredients up front. "It's helpful to see what you want to season your food with all at the same time," Gourdet says. "It streamlines the cooking process."
3. Give your fridge and freezer a once-over and find ways to use up leftovers. "I love making meatball stews," he says. "Maybe you have half a jar of sundried tomatoes in the fridge you want to use up. Mix that in with some herbs from the crisper. If I have a bunch of bones in the freezer, I'll make a nice little stock. You can add some collards or kale or Swiss chard, and you have a wonderful, healthy, light and savory dinner."
---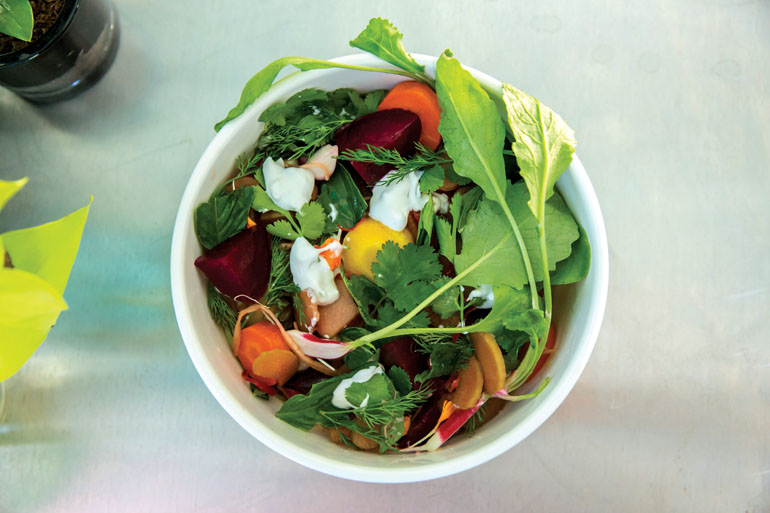 ---
On The Plate:
While the transition from summer to fall or fall to winter tends to be subtle, "spring is the most drastic change," says Gregory Gourdet, executive chef of Departure restaurants in Portland and Denver, who celebrates the PDX location's 10th anniversary this year. "Things are more tender. It's a very exciting time." In fact, this seasonal shift inspired a complete refresh of the Portland restaurant's kitchen. But even at home, Gourdet leans toward fast sautés of beautiful seasonal vegetables and quick pickles to bring brightness to the spring plate while still feeding winter's lingering desire for comfort food. From fava beans and fresh peas to asparagus and rhubarb — suddenly there's an entirely new palette to play with. "It's exciting to lighten things up," he says. "Cooking is quicker and shorter. I love incorporating all those amazing vegetables fresh out of the garden."
---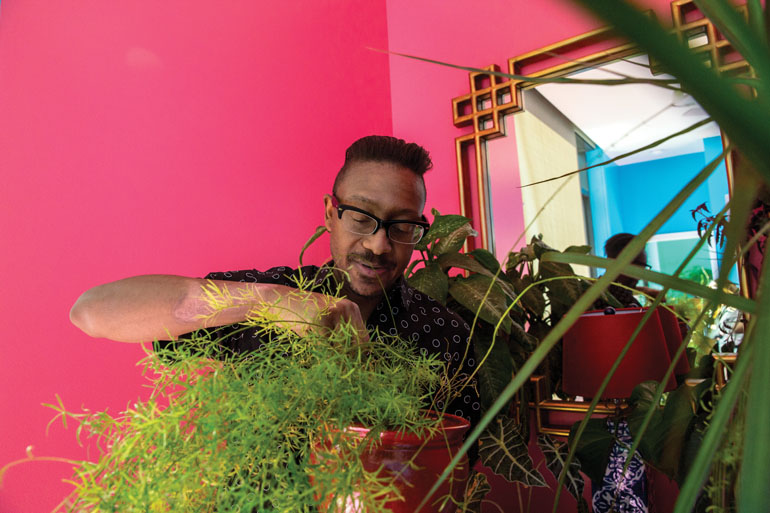 ---
Around The Home:
Portland days are often gray, which is why Gourdet's apartment is not. "I intentionally created a very colorful space," says the executive chef at Departure restaurants in Portland and Denver. "I wanted to keep things cheery and bright during our dark winters." Gourdet's Caribbean-inspired style draws confidently from his personal collection of Haitian artwork, which honors his family's roots. He accents his space with around 80 potted plants in a range of sizes, shapes and varieties, and when spring rolls around, they all get a refresh: repotting root-bound varieties, moving plants to access the right sunlight and acquiring more fun species. He also changes out pillow covers and throws, putting the wool away and getting out the lighter, softer fabrics. "With more sun you're looking for brighter, cheerier things," Gourdet says, "things that harken to another earth cycle of growth and possibility."