Presenting the winners of the 2021 Structure + Style Awards: Remodel!
---
Exterior Remodel: Outdoor Living
WINNER: Metke Remodeling & Luxury Homes
A cramped, covered patio was expanded to accommodate more entertaining and dining space, an outdoor grill, a built-in spa, and a large focal point fireplace.
Project Lead
Teresa Metke
Photographer
Crosby Dove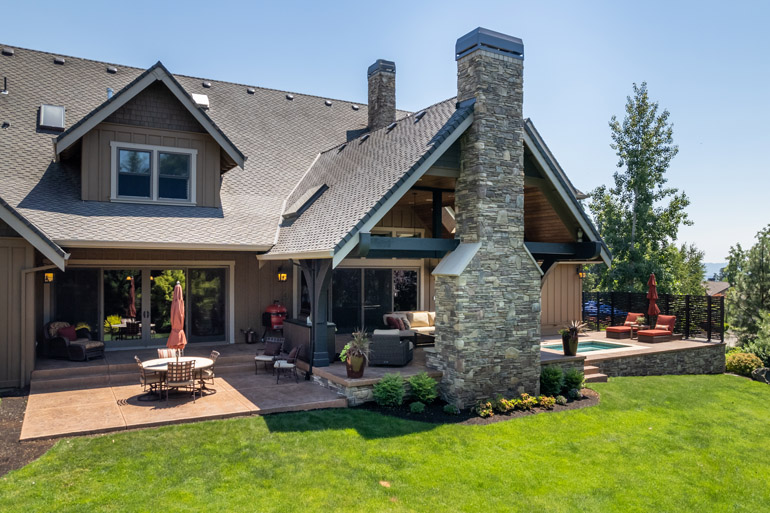 ---
Kitchen Remodel Under $50,000
WINNER: Straight Line Design and Remodeling
This client came to us with a kitchen that wasn't meeting their needs for storage, usable space, and entertaining. We removed a wall to open the kitchen into the living area, creating an open concept that allowed for an island countertop to be installed.
Project Lead
Matt Williams
Photographer
Sebastian Neri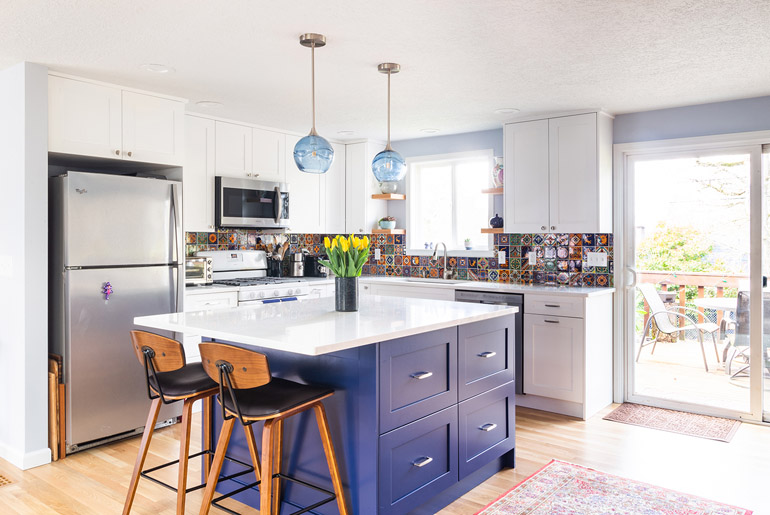 ---
Kitchen Remodel $50,000 – $99,000
WINNER: Apposite Architecture
Perched in the West Hills, this 1949 home was in disrepair when purchased by recent retirees searching for their dream home. The kitchen remodel was part of a whole home remodel focused on providing modern amenities, functionality, and entertaining space without sacrificing character. Deeply personalized details set this home apart.
Project Lead and Photographer
Samantha Gatzke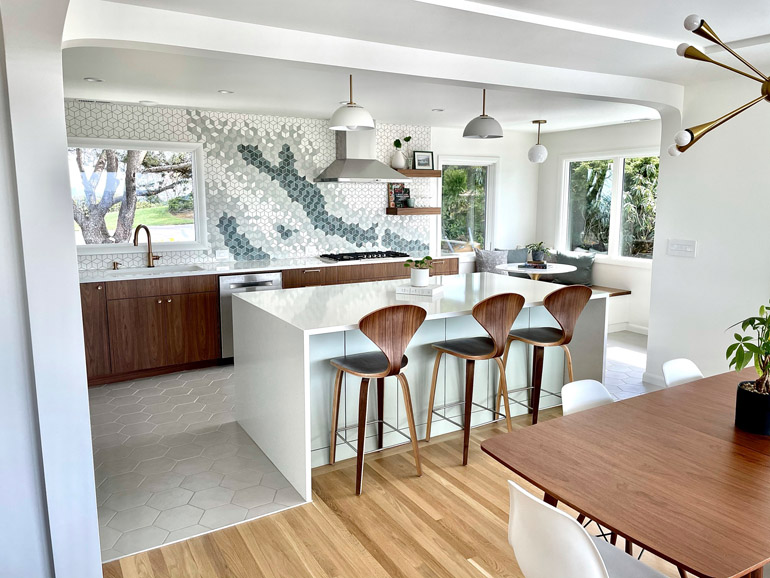 ---
Kitchen Remodel $100,000 – $149,999
WINNER: EverLife Home
The entire first floor was opened up by inserting a steel beam to remove a bearing wall. A luxurious cook's kitchen creates entertaining space. Cozy corners at each end of the great room allow for winter days by a wood burning fireplace or a spot to watch your favorite movie.
Project Lead
Keith Knowles
Photographer
Heidi Von Tagen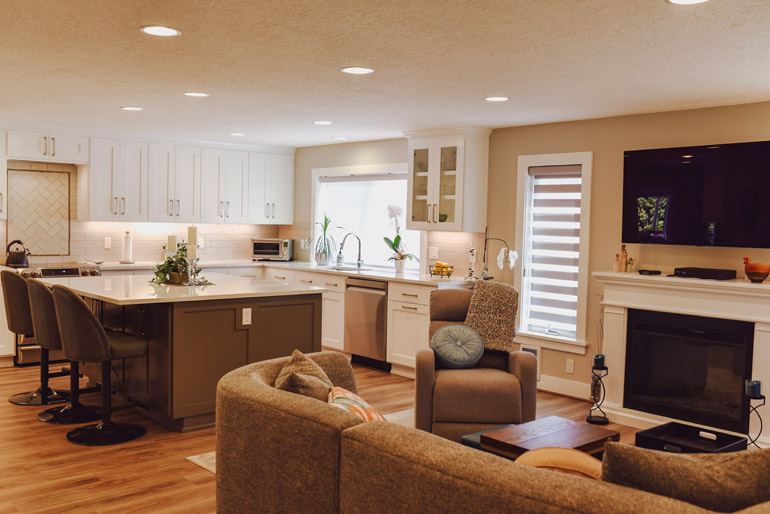 ---
Kitchen Remodel Over $150,000
WINNER: Olson & Jones Construction
This condominium in the heart of the Pearl was remodeled to reflect a more edgy style and honored our clients and their love for cooking and entertaining. Moody, dark countertops play off of light cabinets with dark hardware. A functional island rounds out this kitchen.
Project Lead
Kevin Rosa
Photographer
Sally Painter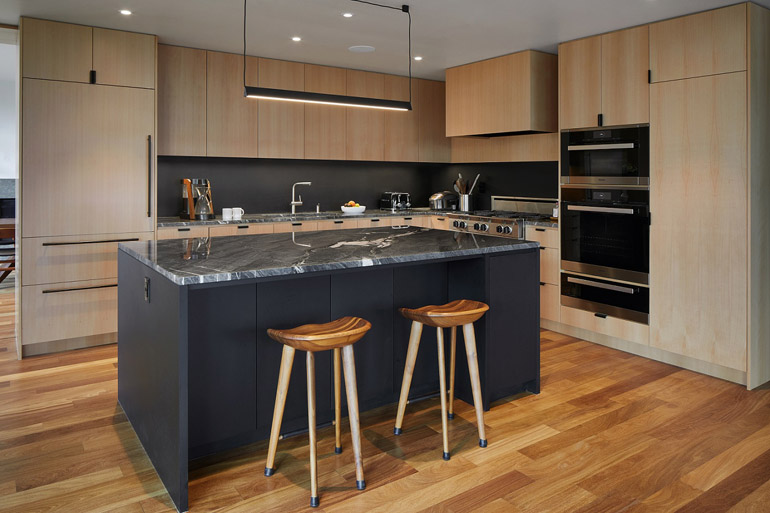 ---
Bathroom Remodel Under $50,000
WINNER: C&R Remodeling
We added a second story bathroom to improve convenience and promote family harmony in this rural farmhouse. The bathroom includes a 'wet room' with a soaking tub that is great for kids. It is also a relaxation zone for grownups with a spa-like shower, soothing colors, and abundant natural light.
Project Lead
Beth Rhoades
Photographer
David Papazian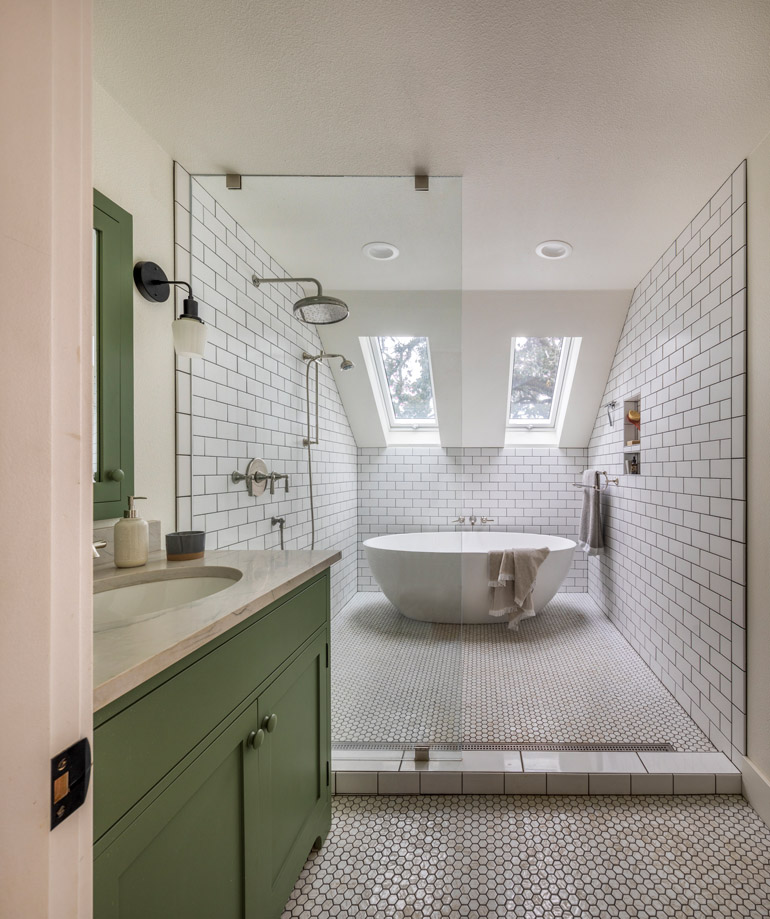 ---
Bathroom Remodel $50,000 – $99,999
WINNER: L. Evans Design Group
By rethinking the bath footprint for this mid-century home, we designed a plan with stunning results. The existing bathroom was a small disaster that needed a lot of help. No ventilation, aged cabinetry and not user friendly at all — thus the transformation began.
Project Lead
Linda Evans
Photographer
Black Stone Edge
---
Major Home Remodel Under $250,000
WINNER: EverLife Home
This classic 1950s home was well worn — we gave it new life by opening up spaces, replacing windows, and improving lighting. We created playful yet period sensitive spaces in the kitchen and bathroom with bright colors, strong geometric patterns, wood wrapped beam and space age lighting fixtures.
Project Lead
Keith Knowles
Photographer
Heidi Von Taber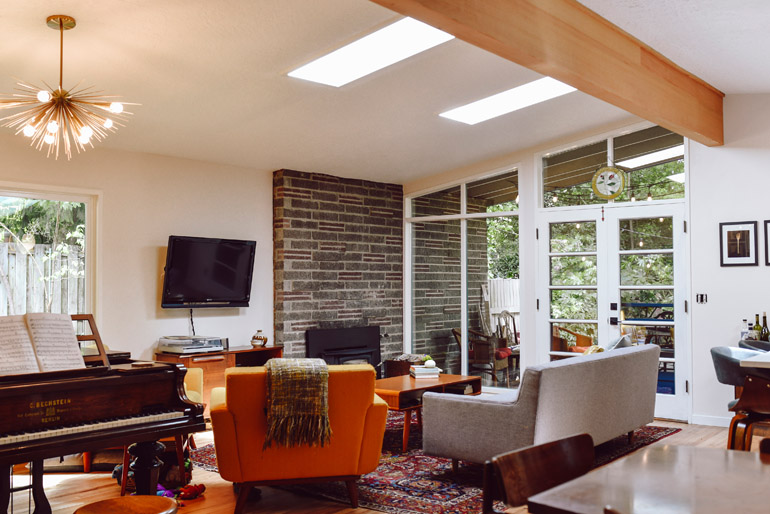 ---
Major Home Remodel $250,000 – $400,000
WINNER: Metke Remodeling & Luxury Homes
Out of the ashes of a devastating home fire, a complete, new 2,770-square-foot contemporary home has emerged. Using the same foundation but changing the entire floor plan transformed this home into a show stopper.
Project Lead
Crystal Elder
Photographer
RETO Media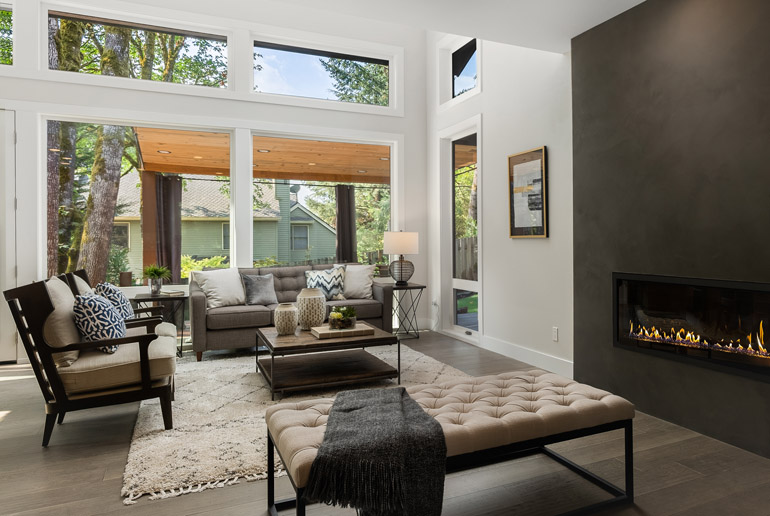 ---
Major Home Remodel Over $400,000
WINNER: Mountainwood Homes
After living in their home for ten years, our clients considered moving to find a home that reflected their current style, but they loved their gorgeous lake views. So, they embarked on a whole-house remodel to transform their dark and dated 2002 home into an airy dream home.
Project Lead
Mountainwood Homes
Photographer
NVHolden Photography