People often ask me three questions: "What's in your garden?" "How can I grow my own vegetables?" and "What if I have limited time?" To which I enthusiastically respond: "Container gardens!" Here are some tips to help create a vibrant garden in as little as one hour per week. I'll also share some of this year's hottest gardening trends.
4 tips for container gardening
1. Splurge on the soil
Invest in a good brand of potting soil. Plants need great drainage and a good potting soil will always be worth the price.
2. Pick your style
Decide if you'd like to use a "theme" for your containers (similar shape, style and color) or if you would prefer to have a more eclectic mix of garage-sale-finds.
3. Start with plants you love
A great place to begin is with plants you are naturally drawn to. What colors, shapes, textures (and even smells) do you like? Start here and you're on your way to creating a personalized garden that you're sure to enjoy.
4. Use an "unexpected" container
Plants are adaptable and can adjust to a wide variety of containers and environments. Sounds like there's a good life lesson in there… Kitchens, as well as garage sales, are great places to hunt for unusual containers. A few ideas: 
a. Colanders work well for lettuce bowls. Simply line one with burlap to keep the soil in place then add a mix of leaf lettuces.
b. Cast iron skillets work well for sedums because they need very little soil and water to be content. Bundt pans are also great.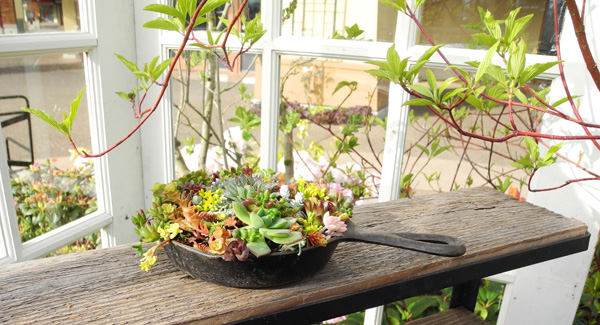 c. Wheelbarrows with rusted trays are fun. Line one with old jeans (maybe that pair of skinny jeans stashed in the back of your closet), add soil, plants, and wheel it under your favorite tree to enjoy.
d. A bird house with a lip on the roof. I created a fun "living roof" on the top of mine.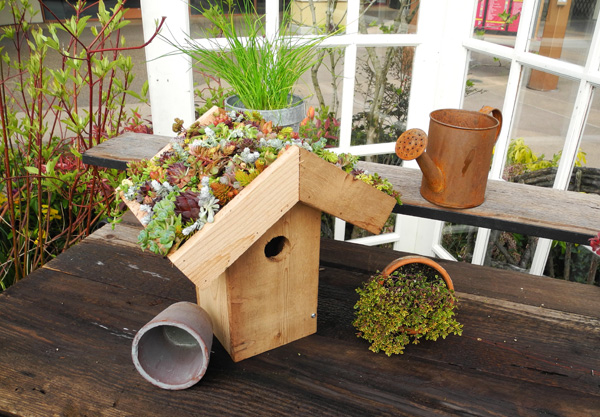 Hot gardening trends
Here are three hot trends to incorporate into your garden.
1. The terrarium gardens of the 1970s are back—but with a twist.
Terrarium gardens are super hot, but now they come in a variety of creative containers. Give life to an old fish bowl or get creative with a large lantern. Add in twigs, moss, small rocks, miniature garden benches, air plants and everyone's favorite: a tiny bird.
2. Put a bird on it!
Our feathered friends are popping up everywhere in Portlandia: both inside and outside the home. Special container gardens that attract birds and butterflies are also attracting lot of (homeowner) attention.
3. Vegetables take center
Growing vegetables in containers continues to be hugely popular. The latest twist is "theme gardens" which are easy and fun for entertaining. Theme ideas include:
a.    Salad bowls: Grow lettuce, spinach and radishes for early spring salads.
b.    Tea bowls: Plant mint, lemon verbena and lavender to add to your favorite tea.
c.    Herb bowls: Plant whatever you cook with. Good bets are thyme, rosemary, chives, oregano, or plant one large container of basil.
d.    Sorbet bowls: Plant scented geraniums, lavender and mint for the warm summer days ahead.
e.     Salsa container: Use one large container and plant tomatoes, peppers, cilantro and onions for fresh salsa.
My top product picks
1. Allium garden stakes that are three feet high and look like giant "poof balls." They add fun to any garden and are available in bright colors and in a natural rust tone, which is my favorite.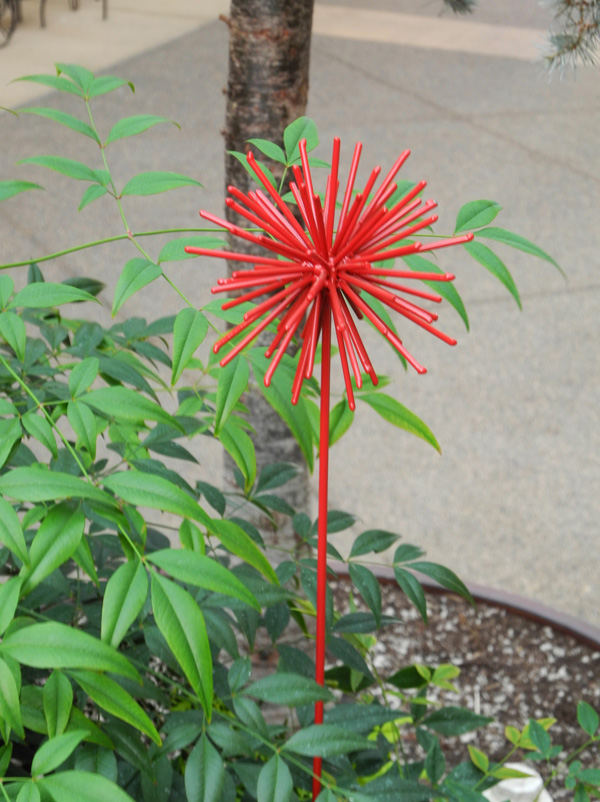 2. Border Fence is very useful for keeping flopping pants off of the path. I keep moving mine around the garden where needed.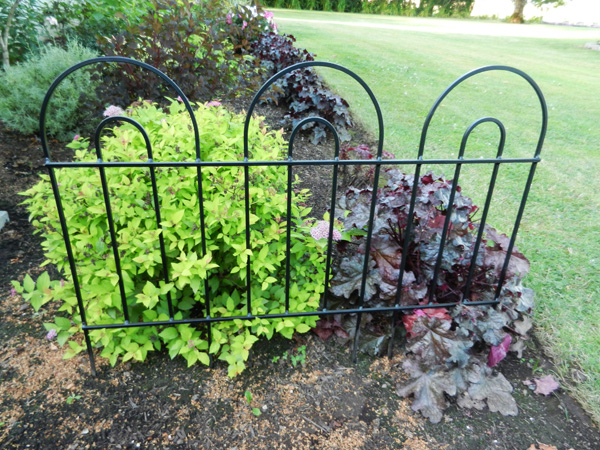 3. Your own custom iron design: Bring in a sketch of your dream garden iron piece (such as an arbor, trellis, obelisk, garden bench and even a gazebo) and have it custom manufactured in Hubbard, Oregon. 
Carol Sprague's love of gardening sprouted at an early age. Working alongside her mom she helped harvest vegetables for the local Saturday market. She has appeared on local TV shows, where she's taught viewers how to create living wreaths, container gardens, and holiday centerpieces. Currently, she designs the large scale plantings at Woodburn Company Stores and is the buyer for Garden Gallery Ironworks. Items in the story can be found there.