Photography by David Papazian
So many reasons exist why Kurt Beadell and Lucy Hardiman's styles should put them at odds with each other. Beadell, creative director and owner of Vibrant Table Catering & Events, prefers high impact: bold reds, the deep contrasts of black and white, animal prints used as neutrals, big things–no, giant things, like immense statement planters as large as a Smart Car. Garden designer Hardiman likes tiny, plants so small in scale you have to look hard to see them, colors that undulate in the same palette, a garden that evolves like a symphony, each element slowly entering into a crescendo until it retreats, making room for the next.
And yet the pair, neighbors for over a quarter century, spend all summer sharing epic secret suppers in their shared backyard space in Southeast Portland to raise money for causes they believe in, taking a day and a half off of their respective day jobs to throw near weekly charity garden parties for as many as 60 people at a time.
---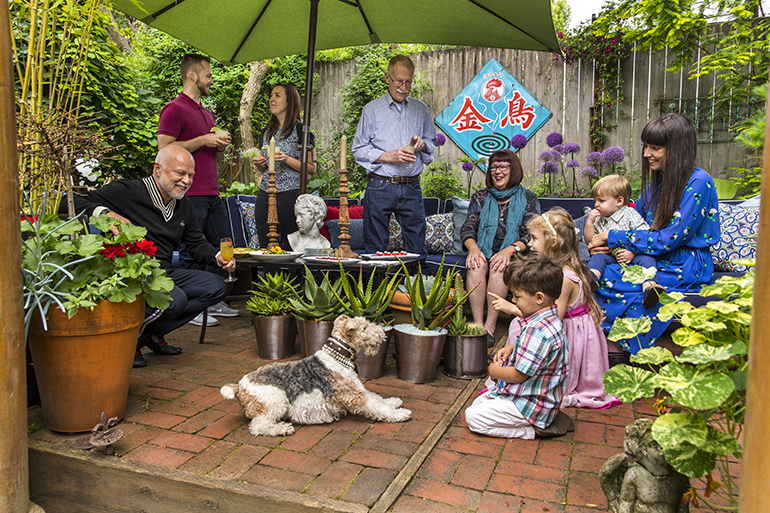 ---
"This is all about community," Beadell says, his terrier, Biscuit, circling his legs. "The neighbors interact better, you know them, they know you, they care about what you're doing, and everybody is more invested."
Beadell and Hardiman did not even meet for the first seven years he lived in the 1909 Victorian on Southeast Salmon Street. At the time, in the early 1990s, the neighborhood was derelict, marred by crack houses and run-down buildings and homes. It took Beadell and his then partner several years to beat back the ivy growing behind the house, filling 65 trash bags in the process. But when they finally greeted the back wall, they met Hardiman, who owns a large garden space situated at the center of the block, just behind Beadell's home.
"I freaked out when I saw her garden in full bloom," Beadell said. "I said yes, she's got it!"
---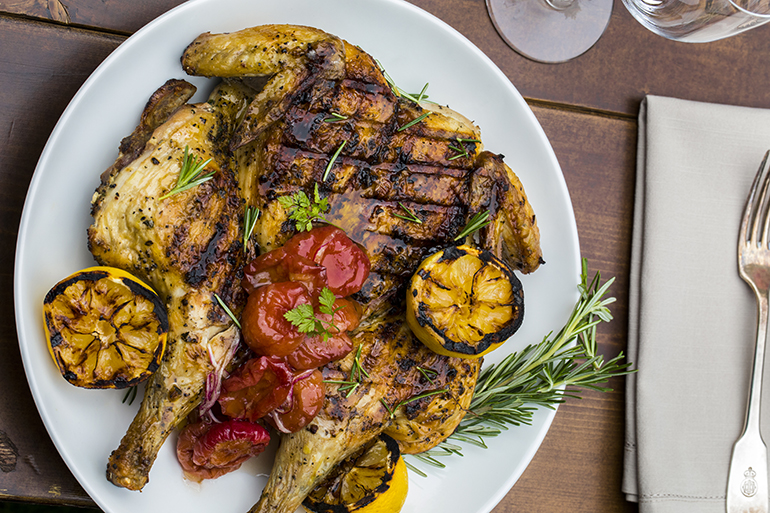 ---
Hardiman was less enthused. After all, she had come to talk about the clematis she had been nurturing him by the wall for years, the same one Beadell had just chopped down. They retreated into polite detente for a few years until they realized how much they had in common, how sweetly simpatico their personalities and ways of seeing the world actually are.
Activism. Aesthetic sense. A belief in community. Putting their values out there in ways that matter. Mutual admiration.
"Kurt's got the best aesthetic sense of anyone I've ever met," Hardiman says. "He is the most open person, his heart is just so open."
Hardiman had been working with private homeowners and speaking about garden design at a national level for several years by then. Her garden had gone through three incarnations based on her whims and the needs of her garden-design business. First it was a community vegetable garden, but interest had waned among participants. Then she populated it with decks for outdoor living. Finally, it found its most recent form, as a testament to the beauty of the changing seasons, one that also serves as a laboratory for new plants she studies before including in her clients' home gardens.
---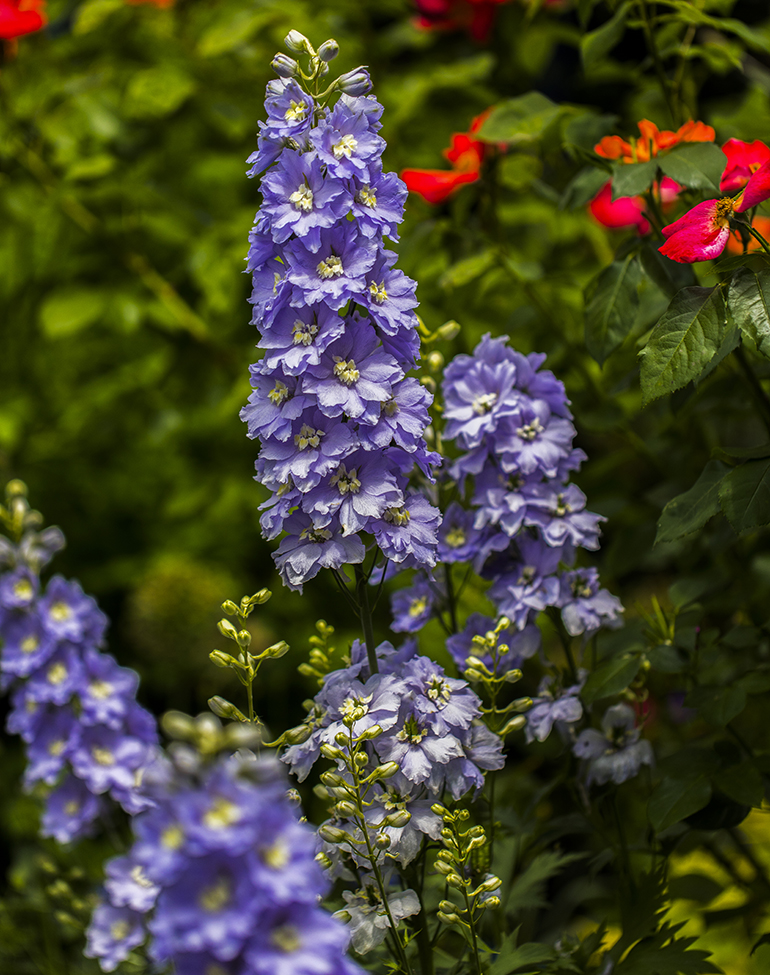 ---
Here she builds symphonies of living art, exploring the themes that create the greatest meaning for her as a garden designer–using color, texture, form and cultural attribution to tell a story through plant life. The plants teach her constantly as she tries things out–is this the right level of light? Will this soil do? What if this plant moves here? Everything she does is in service of offering people an ever-changing perspective on nature with the goal, she says, of helping slow them down and give them a moment to grow as people.
"There is something happening every day of the year here," Hardiman says. "The structural plants stay, but the annuals and perennials come and go with great rapidity."
Beadell was in awe, and remains so.
"Her garden is like magic to me," he says. "It just keeps getting better and better until the next thing pops up."
---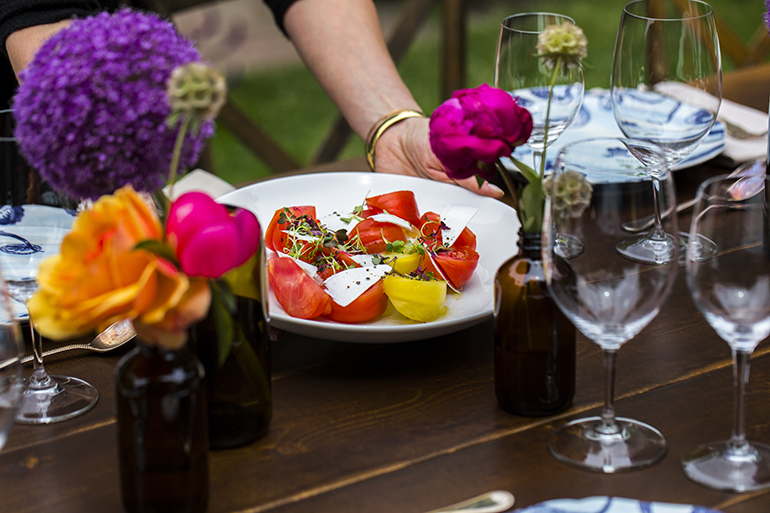 ---
The pair began throwing parties in the garden space as a way to support the work of organizations they believe in. Tango parties, casual picnics, sit-down dinners, raucous brunches, cocktail evenings–they've thrown every imaginable constellation of the word "gathering", drawing on Hardiman to tend the garden space and Beadell to pull together the menu, drinks and overall decor. It's a natural fit for Beadell, who owns and is the creative director of one of the most active catering companies in the state.
Beadell and Hardiman have learned a thing or two in the process. For one, never schedule two parties for the same day. Once they had a brunch in the morning, and the guests stuck around until about 15 minutes before the evening party's guests were set to arrive.
More than anything, working and gathering together, they have discovered the great value of tending a community alongside each other and seeing its effects ripple out far beyond their neighborhood.
"Living in community is not something everyone wants to do," Hardiman says. "But we continue to do it because we love it."
---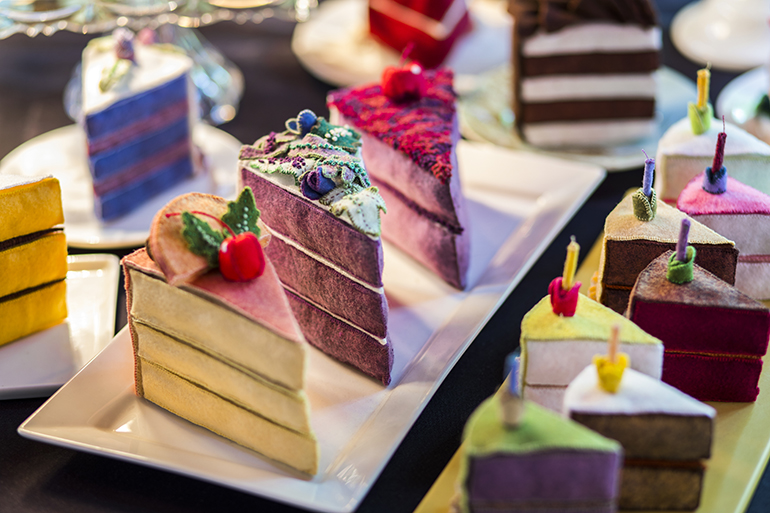 ---
SEW DECORATIVE
After a full day's work at his catering company, Vibrant Table, Kurt Beadell sits on a big leather armchair in his living room, flips on a task lamp, turns on a dialogue-heavy movie like The Hours, pours a glass of water and gets to work sewing delicate, decorated cakes out of felt and fabric. "There's something safe about it," Beadell says. "It's repetitive, and the final product makes you smile." People tend to squeal when they see them. For the past year, Beadell has worked for four hours each evening, amassing roughly 100 cakes: tiered, tarts, pies, petit-fours, single slices, rose-adorned and birthday cakes. As a textile artist (he's exhibited at the former Museum of Contemporary Craft, among other places), Beadell has moved through several phases in the art of embroidery, including nudes, shiny metallics, the cakes and a new phase involving fabric kale salads. But the cakes are a real treat. "There is nothing more decorative than cake," Beadell says.