Photography by Jason Kaplan
Imagine your own place of rejuvenation, steps from your door, where you can trade the stresses of the day for the warm sun on your skin, the whisper of wind-dancing leaves, and the transporting fragrance of herbs and flowers. This is the kind of natural magic that every homeowner understands can only happen in a private garden retreat.
What does it take to make your own secret garden a reality? We talked to Teri Schafer, patio furniture buyer at Al's Garden & Home, who helps homeowners across the region create the backyard sanctuaries that often become their favorite living space in the home.
Schafer begins consultations by identifying the goals of the space, whether it be a place for private reflection, intimate conversation, entertaining or dining alfresco. Once she has helped homeowners identify these big-picture goals, she can guide them to choose every detail that gets them there, from the furniture choices to the plants, potting, chimes, fountains and overhead shade options.
---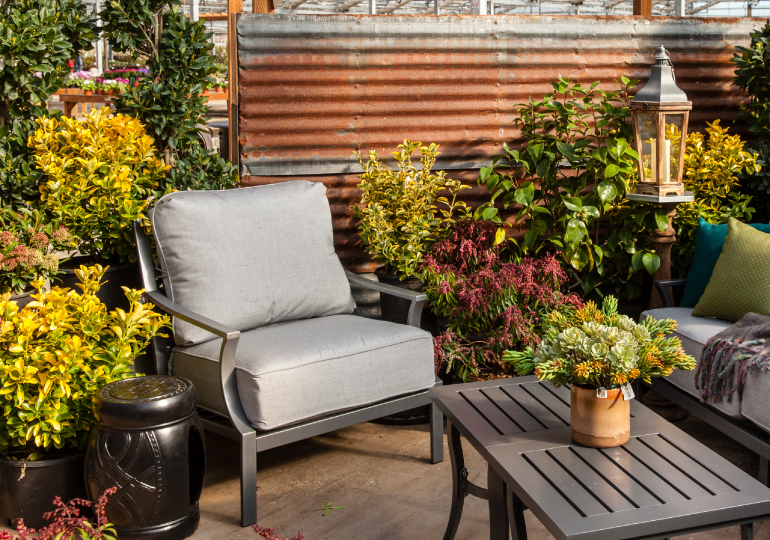 ---
"It's important to start with what's important to you," Schafer says. "Is it comfort? Functionality? The design or the style? What do you enjoy most?"
Sanctuary gardens are finding themselves more welcome in the culture, and for good reason. As modern homeowners find themselves more harried in their work lives, they are being forced to seek out downtime consciously and are realizing how much is in their power to change their own moods by altering their routines, Schafer says.
Schafer sees garden sanctuaries as a direct response to our plugged-in lifestyles, a way to reset through the sensory pleasures of nature. Whether you are an active gardener who relishes the gratifying pleasures of garden work or someone who prefers a more hands-off approach to sanctuary tending, the benefits of being in a natural setting each day — in a space of your own creation — are numerous. In this way, the garden sanctuary becomes a setting where you can reconnect with yourself, your values and your beliefs. "Homeowners who create sanctuaries take pride in saying, 'I designed it, I came up with the ideas, it's my space,'" says Schafer.
---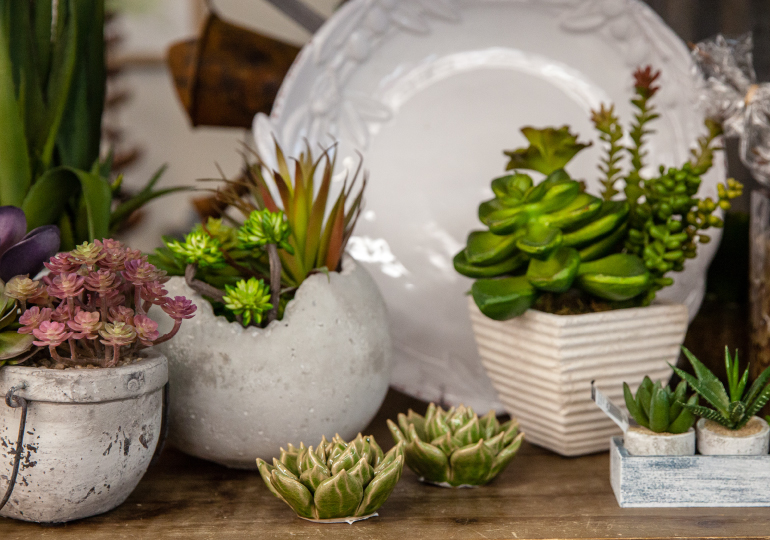 ---
Current outdoor-furnishing designs reflect the turn toward the outdoors, where a preference for clean, modern lines allows natural, organic textures and colors to shine forth. This season, grays and blues are taking over from browns and beiges, while softer textures and improved, weather-resistant fabrics are changing how much outdoor spaces can reflect indoor desires for comfort.
A sense of seclusion and tranquility is at the top of the list for homeowners with busy lifestyles. Those seeking this secret-garden feeling should start with barriers and border plantings to create an intimate and private atmosphere, while canopies and cantilever umbrellas can help define the space, Schafer suggests.
---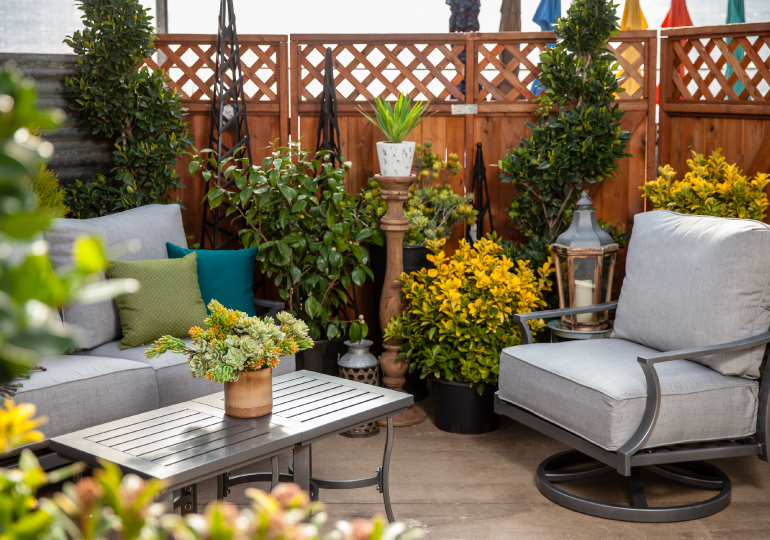 ---
Heaps of pillows cultivate a cozy atmosphere, while muted natural colors — which allow the greenery to really pop — naturally relax the mind.
Remember to think in all five of the senses, Schafer says. Don't forget the auditory experience: Tinkling wind chimes or a crackling fire invite the mind to wander, while birdbaths and feeders provide just the right amount of natural activity to divert the mind after a long day.
For more information on Al's Garden Center, visit als-gardencenter.com.