When partners Jeremi Carroll and John Peterson switched from growing vegetables to flowers in 2017, they took with them their ideas about making thriving ecosystems. For their company, Pollinate, that means focusing first on the integrity of the soil and varying species (over 50 varieties at last count) to promote diversity on their farm. "You see so many of the same kinds of flowers in floral design," says Carroll. "We wanted to show what you could do with what we have here." Oregon Home collaborated with Pollinate, which has its own design studio, to create four seasonal wreaths for different parts of the home, all built using in-season, Oregon-grown blooms.
---
Happy Welcome
Perfect Placement: Front Door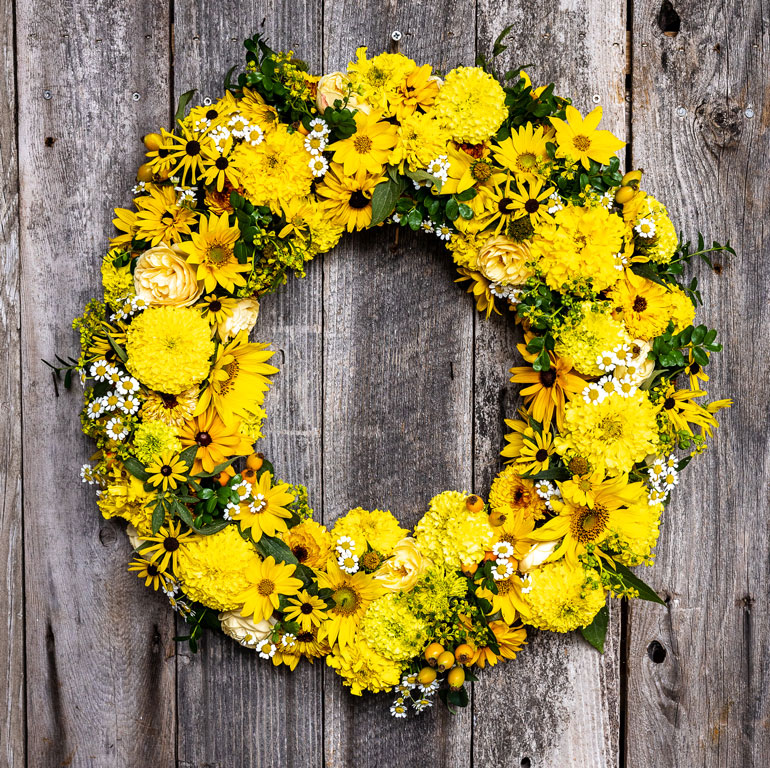 Rose, marigold, feverfew, calendula, rudbeckia, rosehip, sunflower, rue
"Yellow is one of my favorite flowers, but it's not a favorite for most floral designers," Carroll says. "I wanted to highlight what we have here in Oregon in yellow in terms of shade and texture."
---
Bring Your Wild Side
Perfect Placement: Front Entry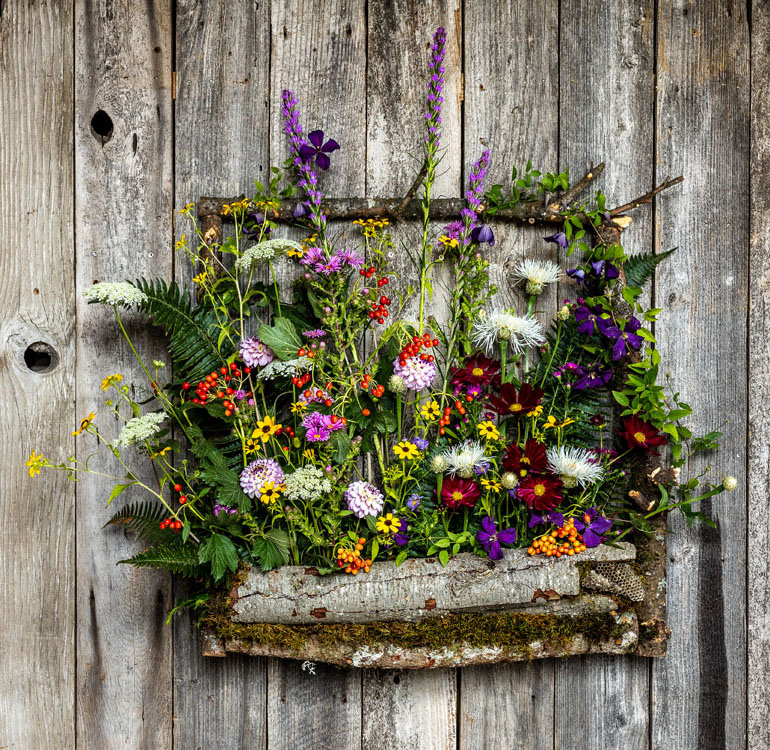 Queen Anne's lace, hornet's nest, dahlia, aster, basket flower, clematis, rudbeckia, high bush cranberry, liatris, sword fern, cosmos
"This one is very much my vibe," Carroll says. "I love anything wild-foraged, and this one feels very much like a cottage garden."
---
Talk All Night
Perfect Placement: Above the Mantle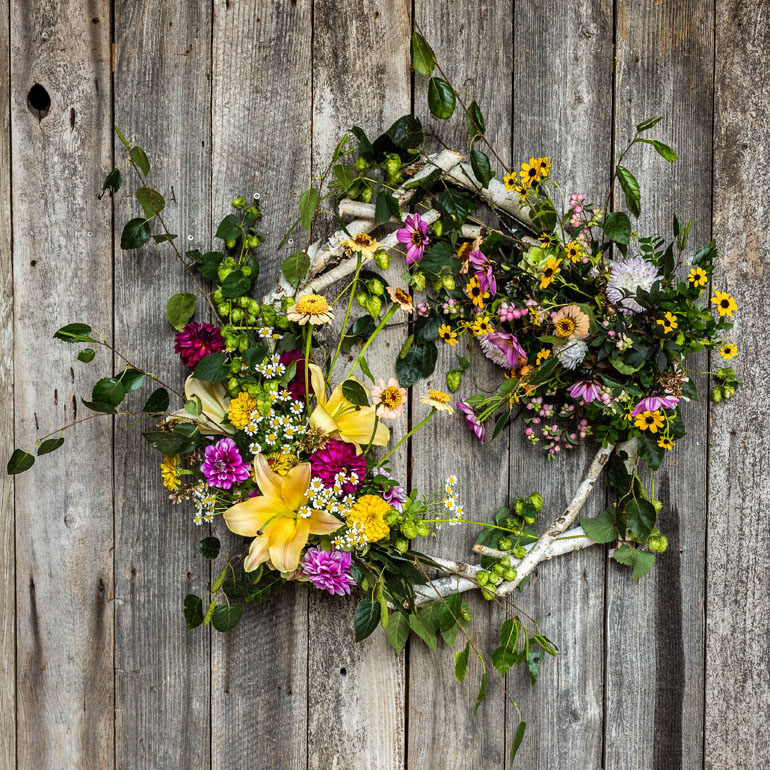 Moss, birch, lily, dahlia, zinnia, rudbeckia, China aster, hydrangea, pink snowberry, hops, feverfew
"I like how the flowers are kind of talking to each other but still cohesive," Carroll says.
---
Fruits of the Harvest
Perfect Placement: Dining Room Wall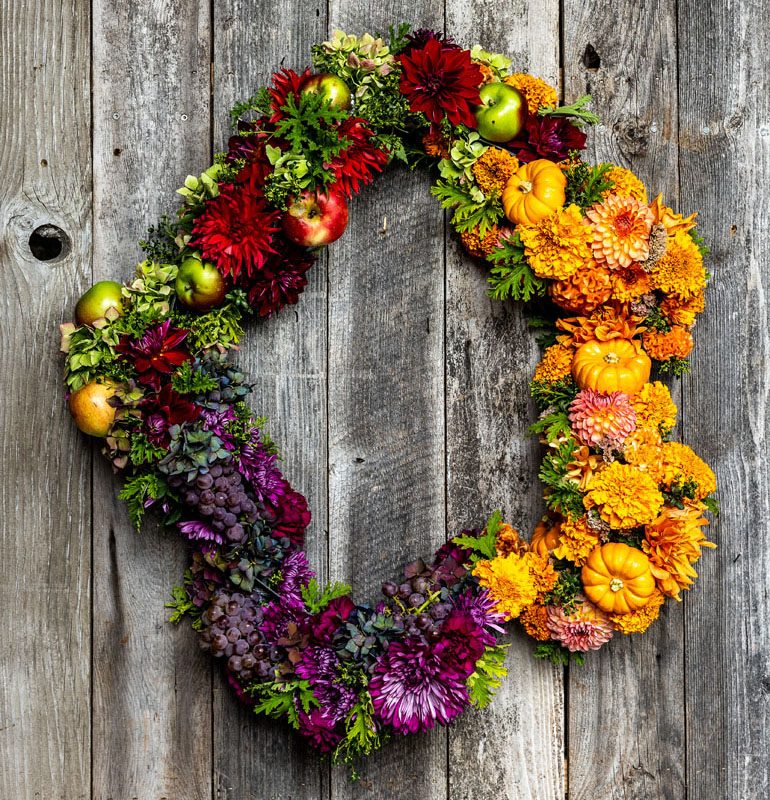 Pumpkin, apple, grape, marigold, dahlia, hydrangea, celosia, carnation
"This one would be perfect for on a wall during an equinox dinner," Carroll says.