Antiquing — Saturday, May 23
By Erika Prost
UPDATE from Erika: On Saturday, we ventured to Camas Antiques to pick up a piece for our room makeover.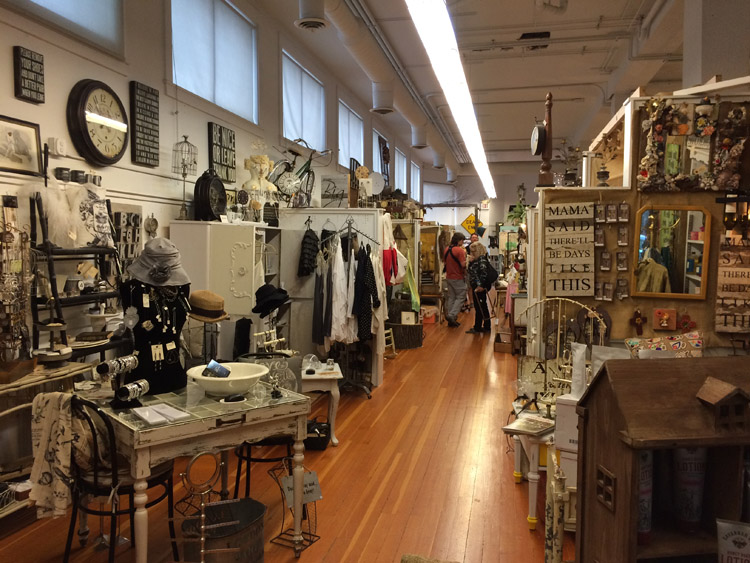 Brad and I really aren't antique store people (or so we thought).
I could have lived in that store-and I'm glad I don't live closer or I'd spend way too much!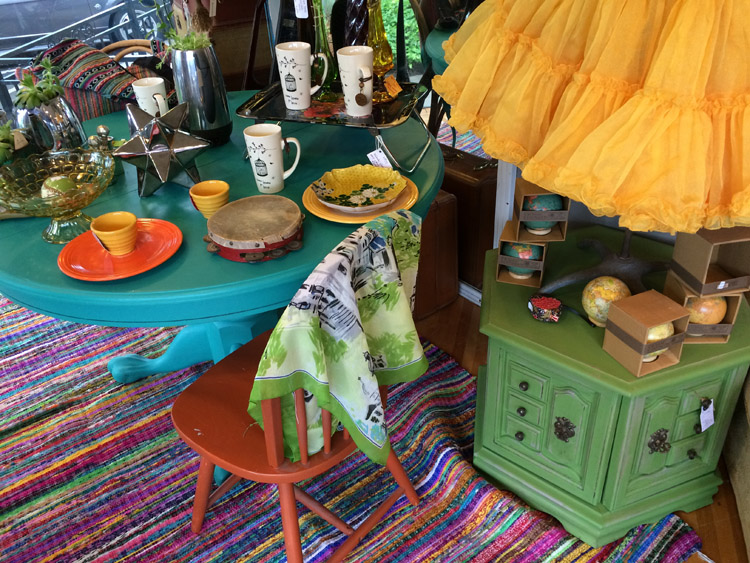 The owner gave me a small discount on the piece when she found out I won the Oregon Home room make-over. And Brad and I are now the owners of a large church pew and a beautiful mirror!
---
John's Design Presentation — Wednesday, May 20
By Snow Blackwood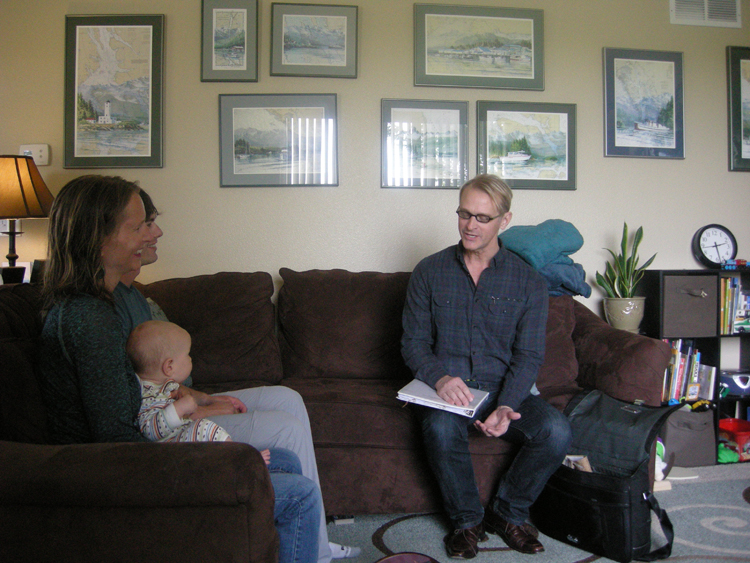 John jokes with the winners that he "will cover everything in silk".
I had the pleasure of witnessing John Thompson's design presentation for the Oregon Home Room Makeover with Colorhouse Paints and Fresh Coat Painting this week and I'm excited to share it with you!
First, I have to tell you how cute this family is. The Probst family consists of Erika (Mom), Brad (Dad) and their two boys, Rowan and Sawyer. I could not stop smiling at the overload of cuteness the little boys provided!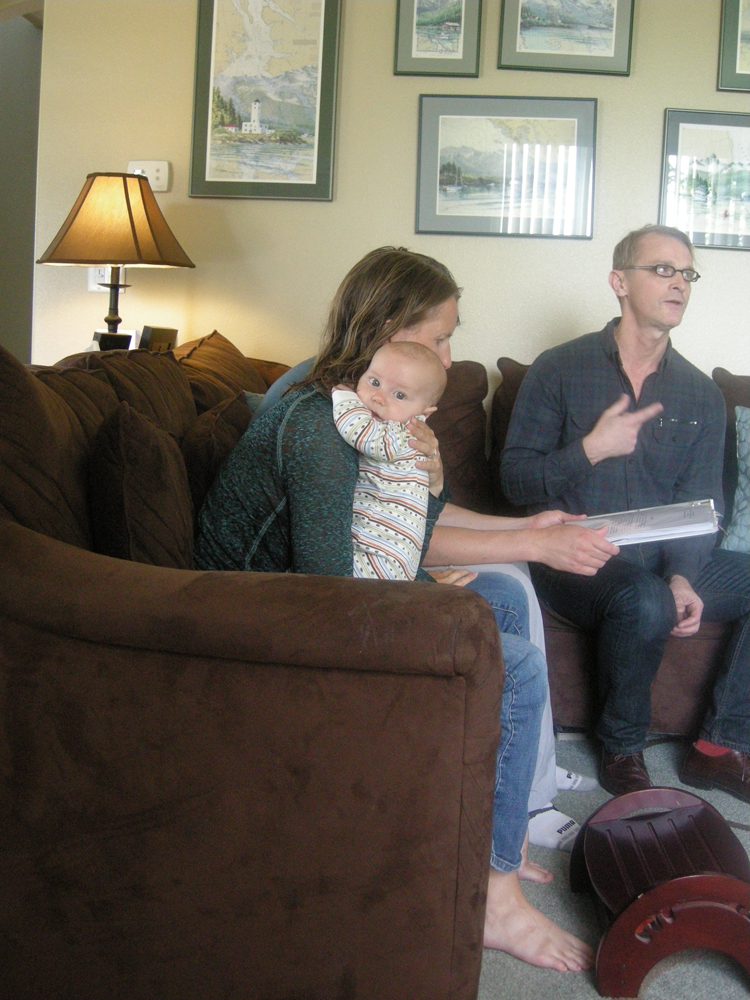 Baby Sawyer giving me lots of dreamy blue eyed stares and smiles!

John gave a professional and beautifully illustrated presentation — complete with his signature humor. He gave us all a laugh when he said his first idea was to "cover everything in silk."
Then he got to the actual ideas.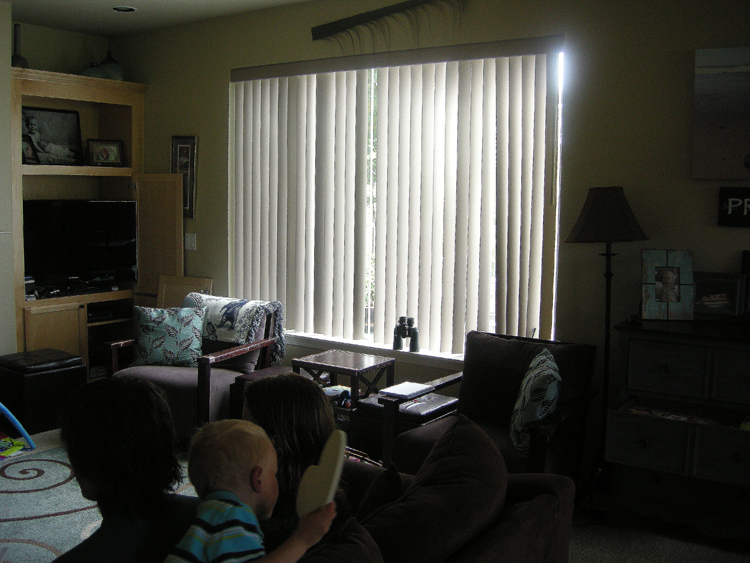 Large windows and room acoustics will be softened with drapes.
First, make the space casual and child-friendly. He noted some of the concerns the couple had mentioned previously, such as the hot sun that comes in through the large living room windows and the desire to integrate with their beautiful outdoor settings.
John noted the piece above their fireplace as being thoughtful and commended the couple on not putting a TV there as many people do. He says, "children should live with art," and he found ways to involve the couples kids in the design process. They can display their finds from nature under a glass dome and create a "curiosity cabinet."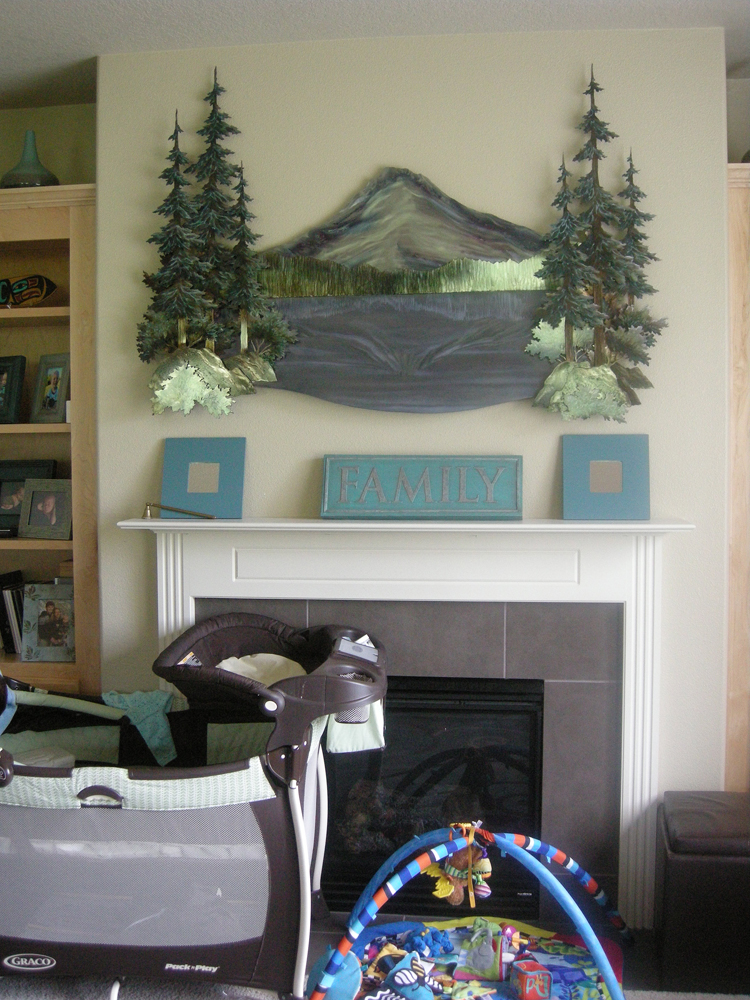 John commends the family on their choice to display art above their mantel instead of a large TV.
He showed pictures of 'kid-furniture' that can be integrated with the "rustic, but not cabiny" feel he is aiming for.
You could see the excitement in Erika and Brad's attentive listening and their comments and questions.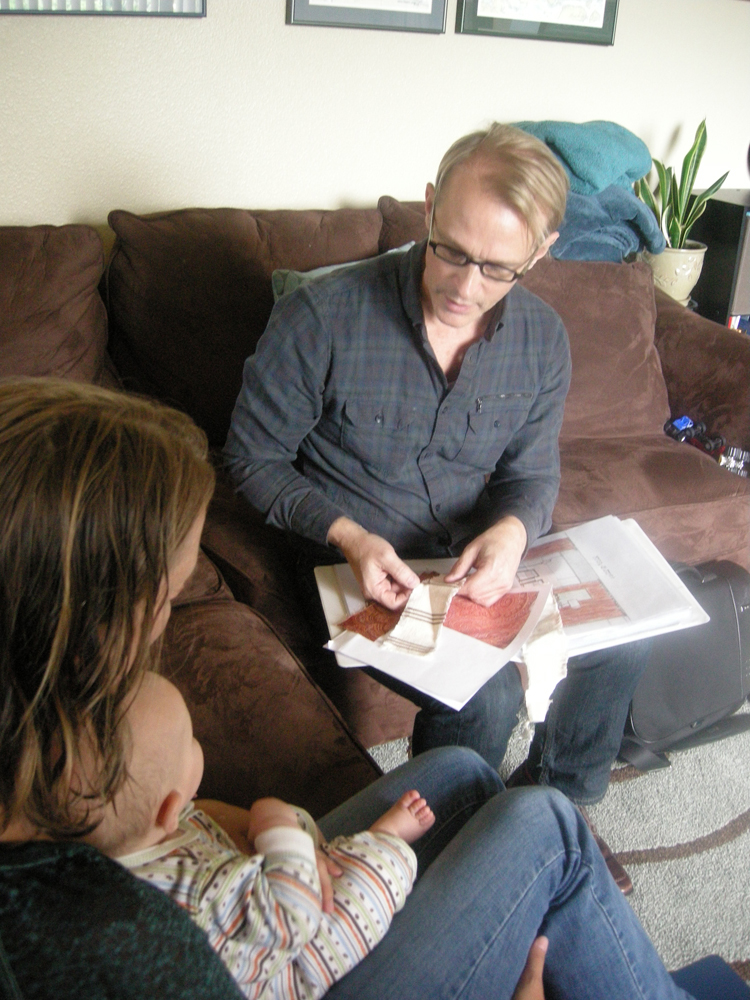 Showing swatches of expertly chosen textiles.
John walked the clients through his design binder, full of well illustrated drawings of the space and how he envisions it to become, photos of unique finds from local retailers, vintage shops and consignment stores.
It is clear, John is working hard to present a plan that is affordable, kid-friendly and can be completed by our deadline of July 15th. Not an easy task.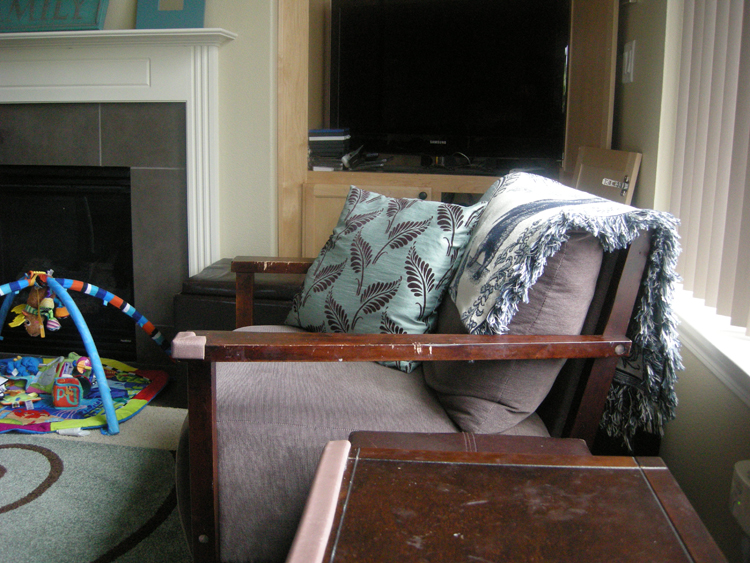 This chair will be recovered and refinished.
He drew out a new layout plan to organize many of the pieces the family already owns. Specializing in textiles, John presented some amazing fabrics for refurbishing their current chairs and that will add color on new pillows.
I was impressed with John's ability to work with this young family; his patience with their children, his considerate and genuine listening skills and his ability to keep things light and humorous to create what John says, "should be a fun experience."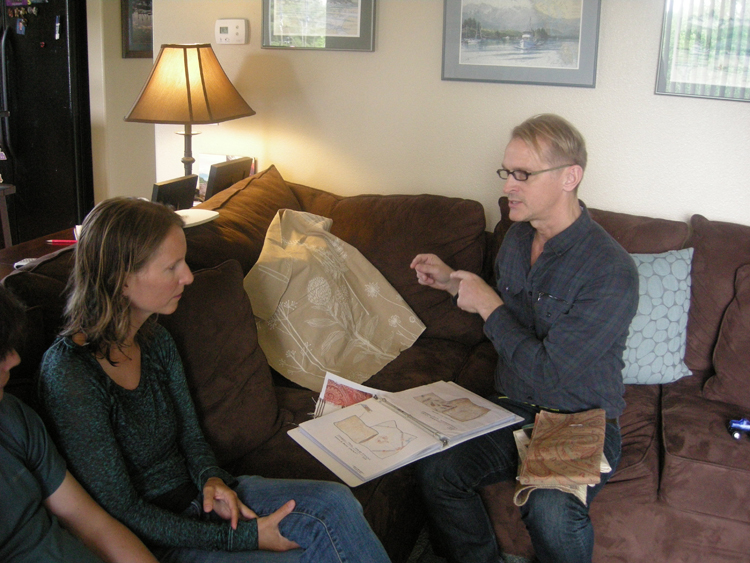 John showing sketches, explains the principles of texture and color in a space.
We will keep you posted as product and paint choices are made and completed – stay tuned!
xo,
Snow
Snow Blackwood is the associate publisher, creative director (and sometimes writer and editor) for Oregon Home Magazine
Keep scrolling for more photos!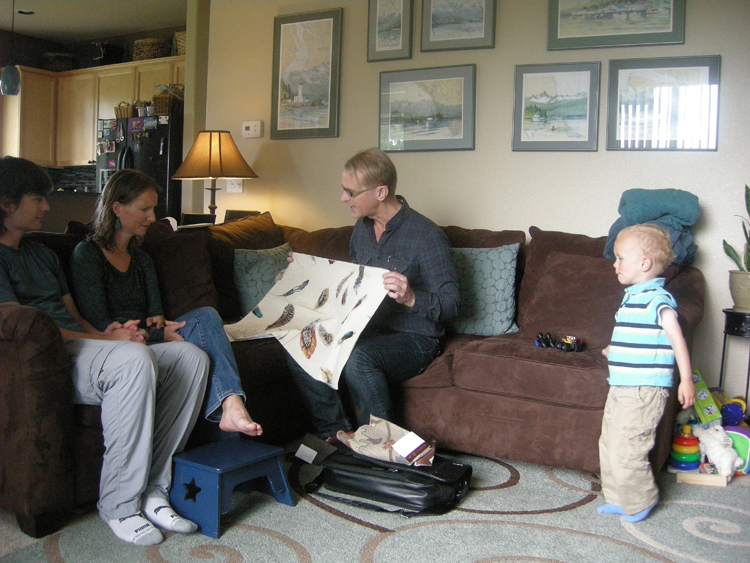 We are all pleased with this beautiful fabric.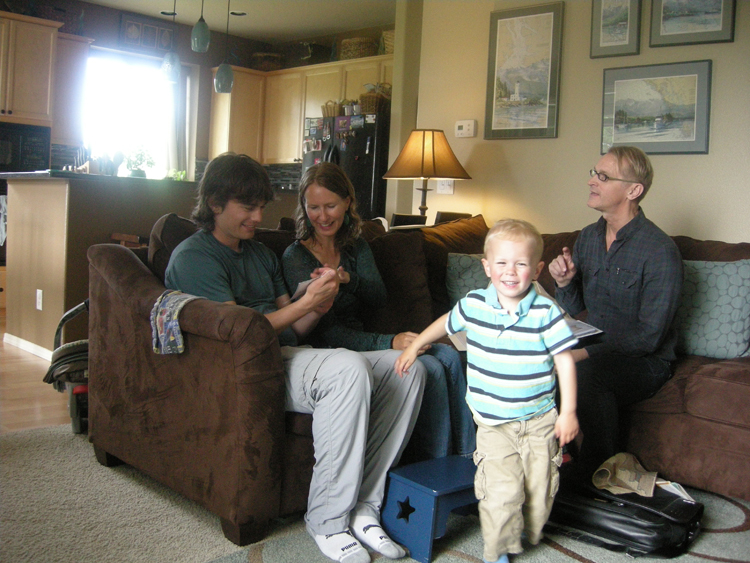 Rowan smiles at me as his parents happily review the Colorhouse paint palette.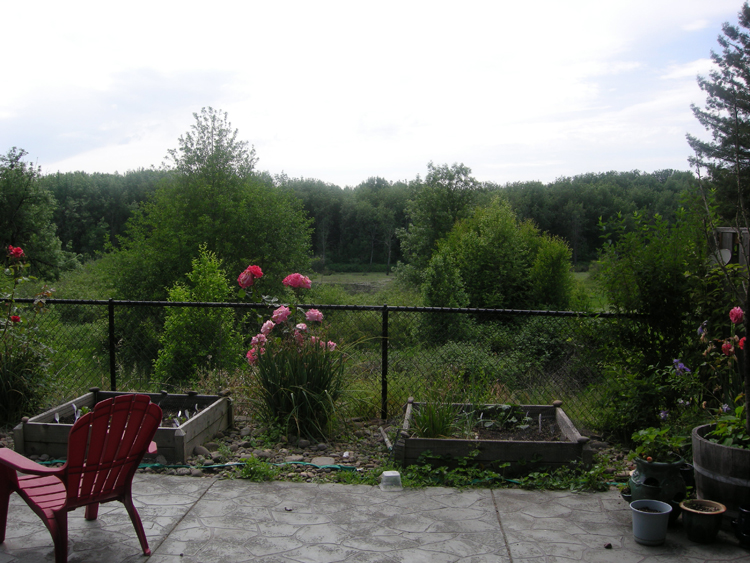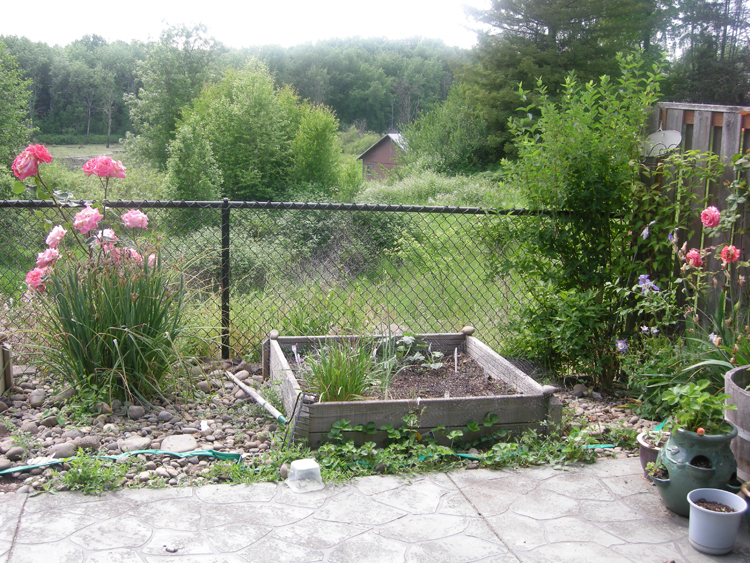 The couple bought the house for the view of the Jackson Bottom Wetlands Preserve.