Photography by Diana Sell
The white picket fence was the dream for their parents, but millennials are looking for something a little more unique. Having entered the job market during or shortly after the recession, this generation adapted by valuing freedom and flexibility.
Those in their mid-twenties to early thirties who have found the financial foothold to purchase a home may find the market doesn't align with their values. Compared to the low-maintenance lifestyle of apartment rentals, the work and ongoing costs of homeownership can be overwhelming.
But there are ways to have your cake and eat it too — or, to have your home, and travel, too.
---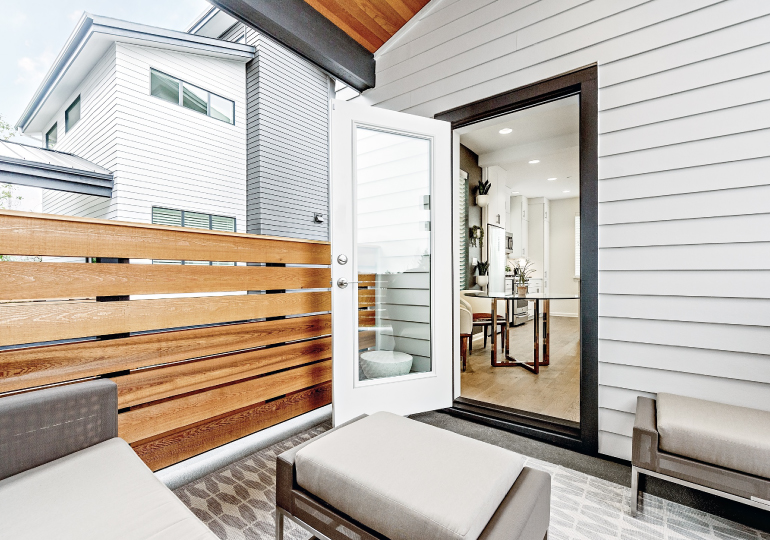 ---
Purchasing a home to share with roommates gives young homeowners the flexibility to do more. Buyers can afford a little more luxury, and save a little more spending money, with the added income of sharing their living space.
The new condominiums at Renaissance at Fifty Eight Northeast are filling a void in the market for millennials who are ready to settle down, but not willing to settle.
If you're looking to share the home you purchase, here are some important things to consider — and how Renaissance Homes makes it easy with their innovative new space.
---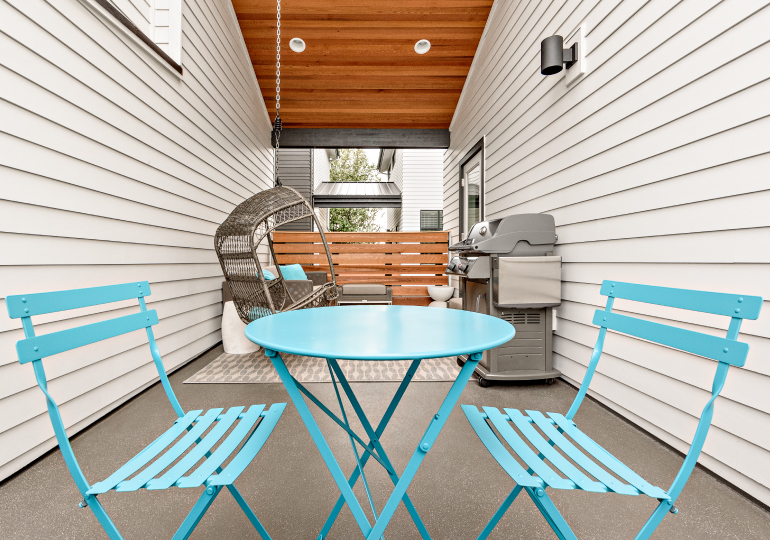 ---
Living Spaces with Privacy
A home with three floors creates a buffer between the bedrooms. First-floor and third-floor bedrooms with bathrooms make it more comfortable and private to live with roommates.
Those living on the first floor will find their own space closed off yet easily accessible from the first-floor entrance.
This type of separation is ideal for renters. The main-floor kitchen and great room allow for mingling with your roommates, but with enough separation to make you feel like you're living on your own.
---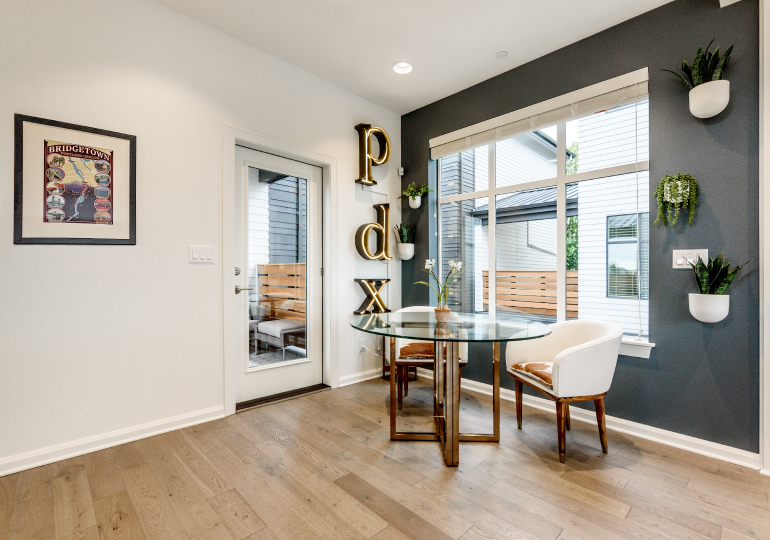 ---
Low-Maintenance Amenities
Portlanders crave sunshine, and outdoor space allows you to enjoy it from home. But homeowners who fantasize about their own yard might find that it's more work than relaxation. A low-maintenance outdoor space is ideal for young, first-time homeowners who would rather invite their friends over for a barbecue than spend hours mowing the lawn or doing home repairs.
Renaissance at Fifty Eight Northeast condos feature two separate outdoor spaces. The first is an efficient, fenced backyard off the first floor, and the second is a 200-square-foot, outdoor living area right off the kitchen — half of which is covered, so you can still get outside in the rain. Both spaces require very little maintenance and allow for roommates to enjoy separate spaces or come together to entertain guests!
---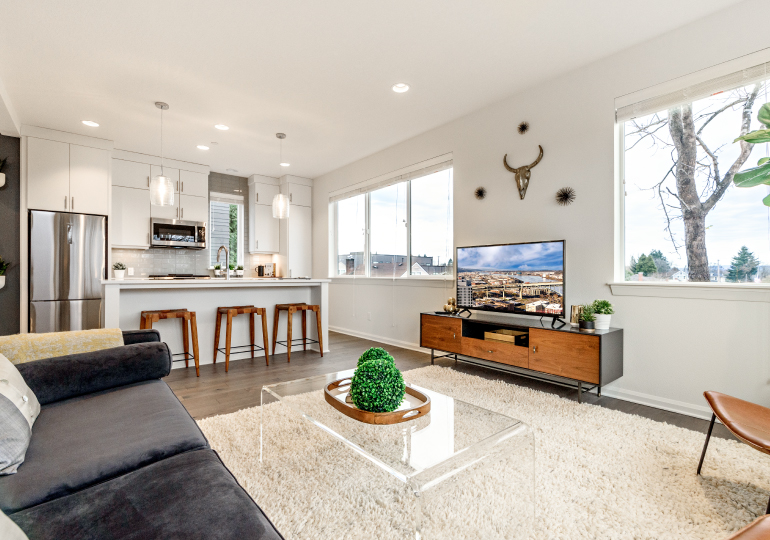 ---
Low-cost Utilities
First-time homeowners are often attracted to older houses for their affordable price tags, but an older house can mean unexpected costs. Renaissance at Fifty Eight Northeast Condominiums are outfitted with new, energy-efficient appliances, so you won't have to worry about repairing and replacing. Average monthly utilities are just $78!
---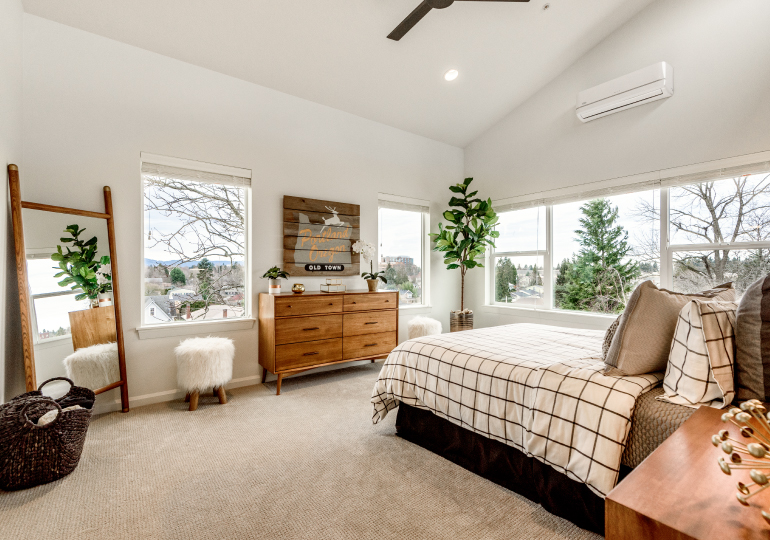 ---
Location, Location, Location
Your neighborhood has a big impact on your lifestyle. Walkability and public transportation are big draws for young people who want to be a part of their community.
But location becomes an even bigger factor if you're looking to rent out a portion of your home. Renters often prioritize convenience when looking for places to live.
With mass transit, restaurants, coffee shops and a grocery store within a three-block radius of Renaissance at Fifty Eight Northeast, both homeowners and renters alike can embrace city living, then retreat to the privacy and comfort of their own luxury space.
---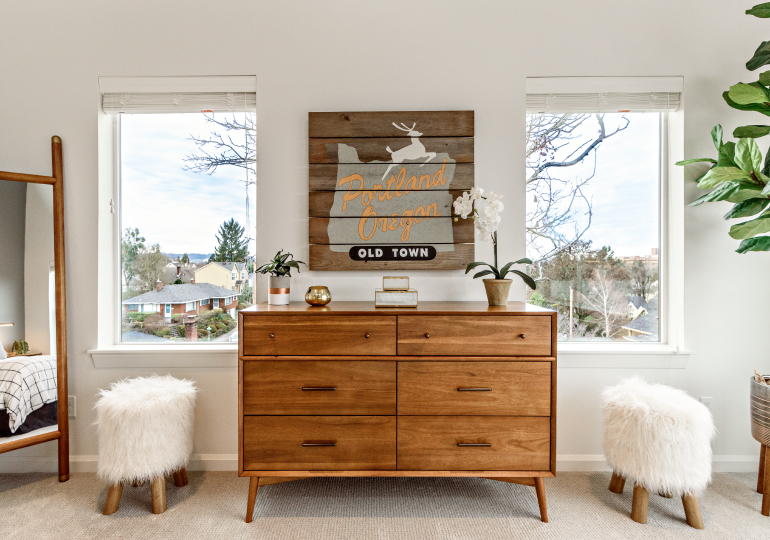 ---
For more information on Renaissance Homes, visit renaissance-homes.com.