A complete overhaul of a Cannon Beach property takes it from shabby to serene.
Photography by Meagan Larsen
---
When Melanie Gaither and her clients met to discuss their Cannon Beach vacation home, all agreed that just about the only thing worth keeping was the world-class view of Haystack Rock.
"We knew it was about refreshing a dated property with the most incredible view and restoring it to its full potential," says Gaither of Portland's Melanie Gaither Interiors.
---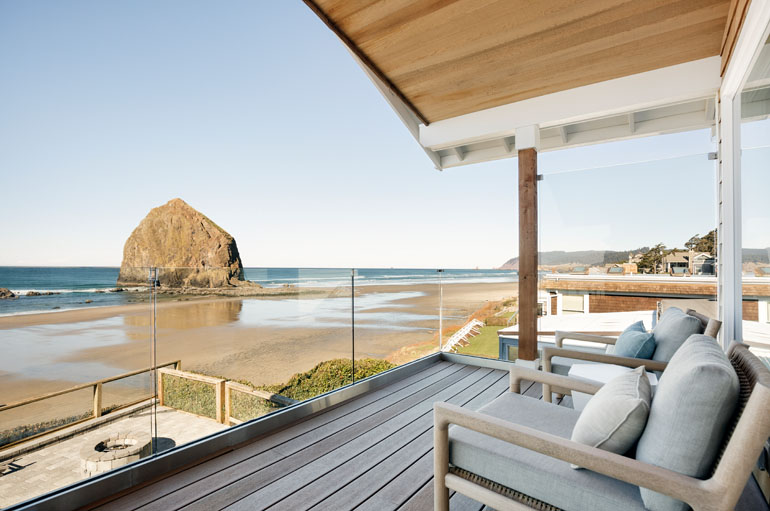 ---
This down-to-the-studs beach renovation focused on enhancing the breathtaking view along with the couple's desire to entertain and host their large family. The couple had long searched for a beachside vacation home and finally found it here, although the existing 3,500-square-foot floor plan left little room for comfort.
To accentuate the view, the revamped plan called for vaulted ceilings, oversize windows and a sliding glass door leading to an outside deck. Adding a front wing that included a new master bedroom, guest room and garage added over 1,000 square feet to the home.
---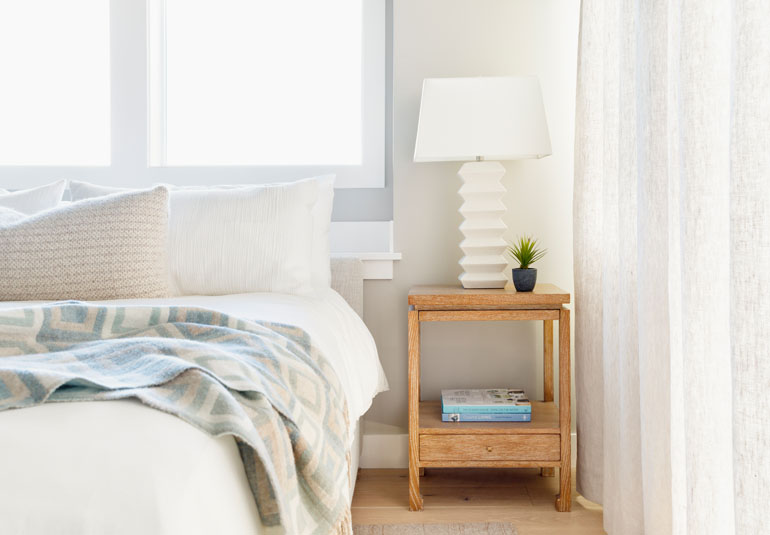 ---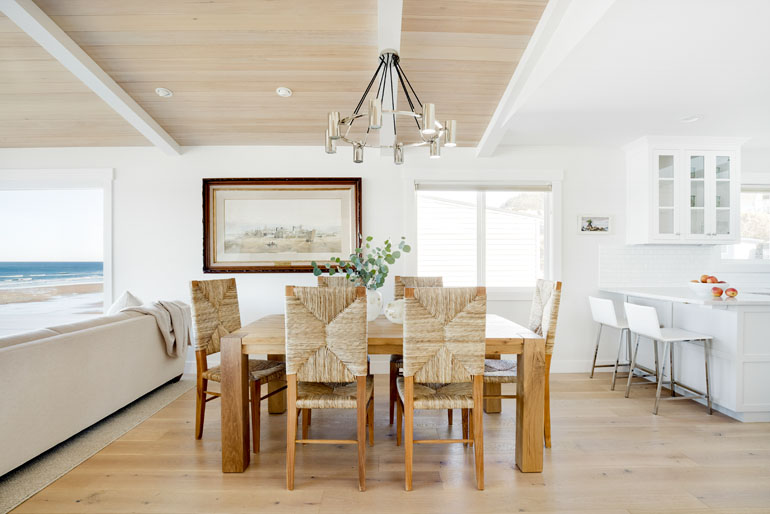 ---
"Opening up the floor plan, adding bedrooms and creating a furniture layout that provided plenty of seating ensured that everyone in their family could enjoy the space at once," Gaither recalls. "That was a priority, along with keeping the connection to the ocean."
The finishes and color scheme inside and out required an overhaul. The older home's transition from entrance to interior took inhabitants from a beach cabin with weathered gray shingles on the outside into a dark, dim, dilapidated space—and the clients wanted the exact opposite. Walls, flooring, rugs and furniture were reimagined in neutral colors to enhance the couple's art and lead the eye to the magnificent view. With the gaze turned inward, a custom fireplace design anchors the living room.
---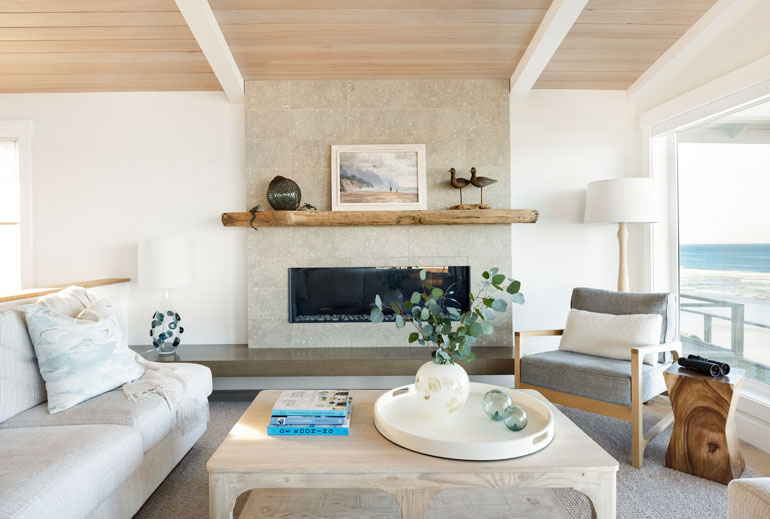 ---
"We incorporated natural wood finishes, light limestone and a thoughtful color scheme to transform the formerly dull home into a tranquil getaway," says Gaither. "Cool fabrics subtly pull in the blue of the ocean, and sandy neutrals tie in with the beach. All of the finishes in the light-filled living space complement the view."
Gaither started her company in 2013 in Seattle after studying interior design and working for top Seattle design firms. She is comfortable working closely with contractors as project manager to ensure work is done correctly, and she builds a relationship with clients to fully understand their desires and goals.
"I always start by asking my clients the right questions to fully understand their priorities and what's most important to them," Gaither says. "No matter the scale of the project, whether it be a renovation, new build or furniture refresh, we can create a space that is elegant yet livable and matches your personality."
---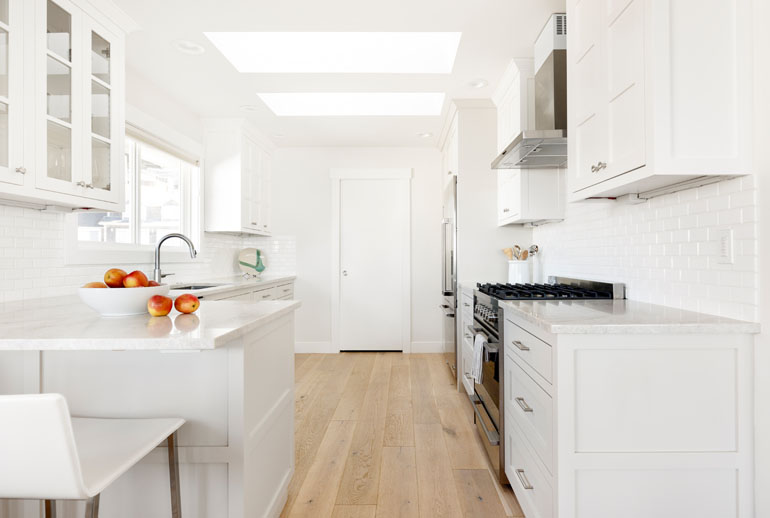 ---
For more info, visit MelanieGaitherInteriors.com