GAGE Contractors specializes in beautiful exteriors that can stand up to coastal weather.
---
Battering winds. Relentless rain. Heavy blankets of mist and fog. The weather on the Oregon Coast can be rough at times, and not just on the folks who live there but on the homes they live in, too. Pacific Coast conditions have been known to wreak havoc on siding, seep in through windows and relentlessly thrash roofs.
That's where GAGE Contractors comes in. Founded by Jacob and Heidi Holzgrafe, GAGE is a family-owned contracting business on the Central Oregon Coast that specializes in coastal home exteriors — projects that not only stand up to the Coast's notorious beatings but that look good doing it.
"It's the weather," Heidi says. "That's where we find the most need. The wind, the water, the wear, especially when something wasn't done correctly the first time or wasn't properly installed. Then there is the rot. It just takes over, it's a real beast."
---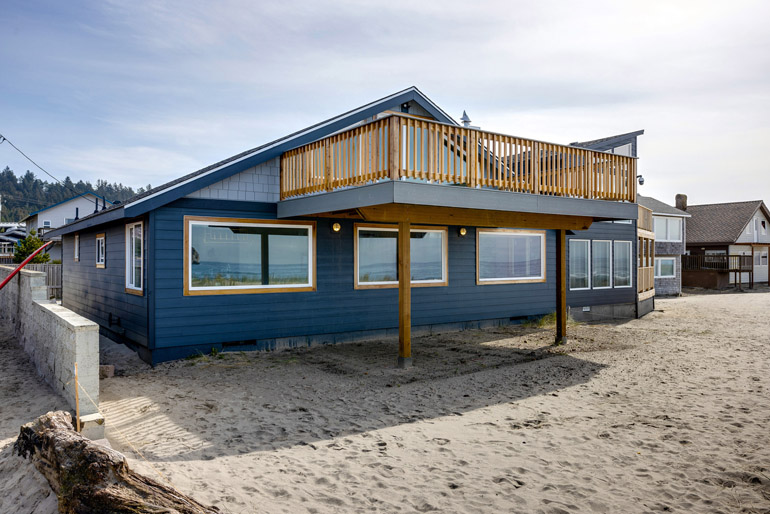 ---
After multiple years of working on new builds and remodels, GAGE has narrowed its specialty to exteriors, including Hardie and cedar- plank siding, window repairs and installations, decks, and roofing. But the company is offering more than just simple fixes. Backed by years of experience — Jacob is a natural woodworker who spent 30 years working in construction, repairs and remodels — the GAGE team knows which materials can stand up to Mother Nature on the Oregon Coast.
"Jacob's a true craftsman, and he knows what he's doing — all the techniques that lead to the highest quality," Heidi says.
And on top of the functionality of GAGE's work, there's also the form.
"We make it look beautiful," Heidi says, "that's for sure."
---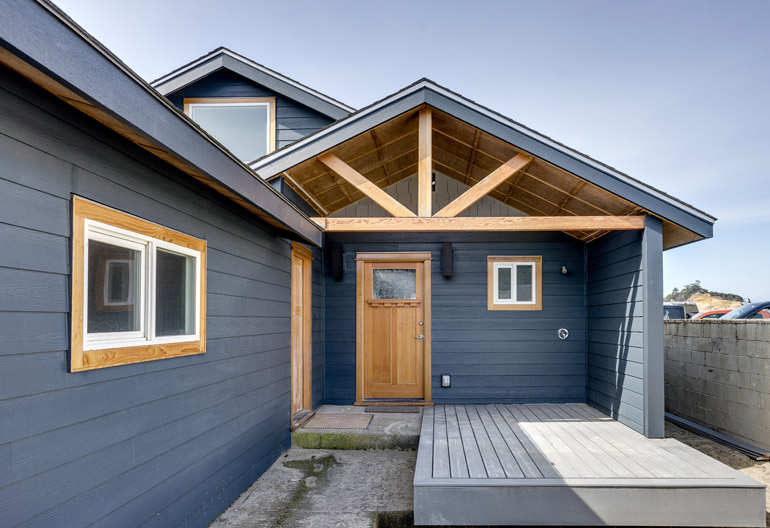 ---
That goes for any kind of custom work as well. Jacob works closely with clients to understand exactly what they're looking for. Whether that's custom woodwork or metalwork, custom windows and trim or unique finishes, the GAGE crew can do it all.
"It comes down to what the customer wants from us," Heidi says. "It really is about their wishes — and Jacob's skills. He's very creative and can bring out what the client truly wants in their home."
"And we will still do custom builds upon request!" Jacob adds.
Located in Beaver, GAGE works primarily in Tillamook County and North Lincoln County, from Manzanita to Depoe Bay.
---