Portland-based Cella Architecture improves on the past with every design.
---
Reimagining the historic—it's not a trick of the eye so much as a thrill of design. If the dream is to live in a historic property, one rich with the details of the era that defined it, Cella Architecture has a portfolio showing just how well that can be done.
"We deal with a home's stylistic language," said Erich Karp, Cella's owner and principal architect.
"We keep a home true to what it is while making it fit for modern families." French chateau. Swiss craftsman. The 1950s ranch. Charming Tudors. Karp is a physicist turned architect who brings decades of experience, hard science and fine arts to the drafting table. Since launching Cella Architecture in 2012, he has been creating fine homes for modern living while keeping to the neighborhood's flavor, era and architectural style.
"You don't have to turn your back on a historical style to create a home suitable to a modern lifestyle," Karp said. "Cella Architecture's focus is blending the two."
---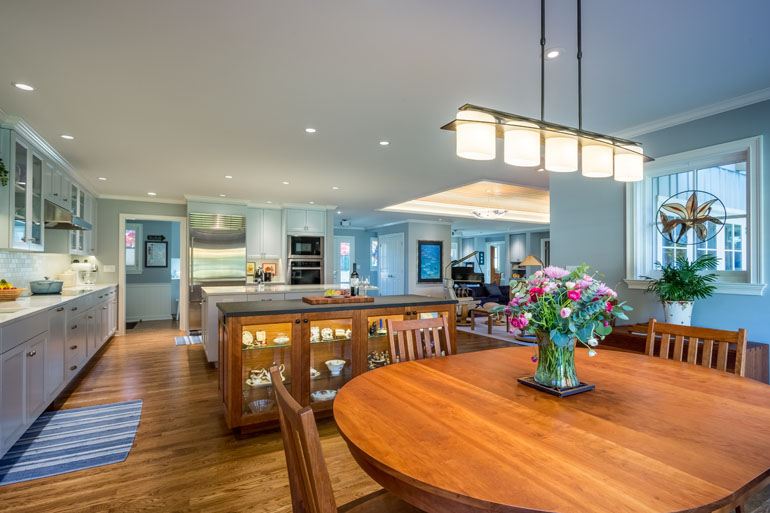 ---
Karp points to Cella's recently completed home in the Broadmoor neighborhood of Southwest Portland as a prime example. Built in the multiroom, single-story style of 1950s ranch dwellings, the home was made "more for Pasadena than Portland," Karp said.
For the Broadmoor home, Karp faced a number of challenges to bring the client's home 70 years into the future while maintaining its look in its midcentury surroundings. He converted the extant home's interior to create spaces fit to today's lifestyle. The tiny kitchen needed a major overhaul to suit the owner's prolific cooking. Karp completely relocated the kitchen and thus made the entire house into a more open, better-lit, roughly 3,100-square-foot modern space.
And he dug deep into his creative well for savvy storage solutions and special spaces for sewing, music and an abundance of books.
Utilizing the gold-standard Building Information Modeler (BIM) program, Karp created complex, 3D visual renderings with a virtual-reality component, allowing him to show his vision to the clients in real time before their suburban home was taken to the studs and rebuilt.
"A lot of what this home is about is the kitchen," Karp said.
---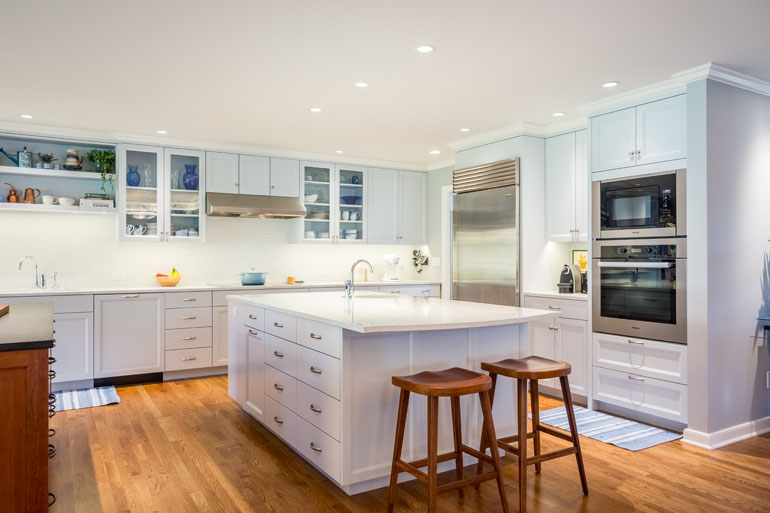 ---
Cella moved it closer to the garage for easier access—like when the clients are hefting groceries from the car—and the kitchen's now-adjacent dining room is enclosed on three sides by walls of glass. Diners now look onto the owners' extensive and inviting backyard garden filled with greens and seasonal blooms.
"You're not just living in the house," Karp said. "You're living beyond it."
Cella designed a tall painted cabinet that buttresses the kitchen as a sleek hiding place for the leaves of the clients' flexible dining-room table. He also innovated a library space specifically for the family's small Danish-style furniture collection, sited a car shop in the garage and made room for a "massive" treadmill from the clients' prior, larger home in Beaverton.
Cella is aware of trends in home design, but the firm bucks the du moment to create carefully considered homes whose classic interiors flow and feel timeless.
"We have one overarching goal: to design traditional homes for modern families with architecture that is enduring and compelling."
---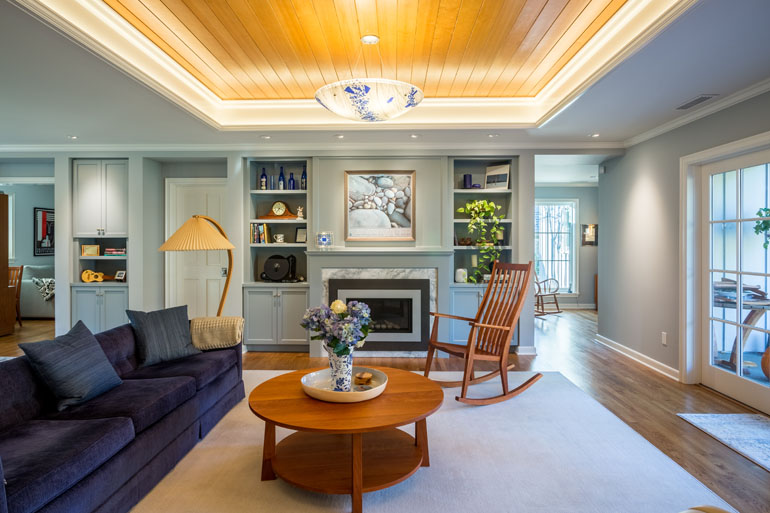 ---
For more info, visit: CellaArchitecture.com